Song of the Week
I listen to a lot of music, and I'm personally interested in seeing how my taste in music changes over time. As such, I've started this very small pet project: I document my favourite song of the week.
This project is definitely still a work in progress - I think there's a lot of cool statistical analysis I can do here. For now, I'm pretty busy, so it'll just be a simple list.
Oh yeah, and here's the Spotify playlist, for your convenience.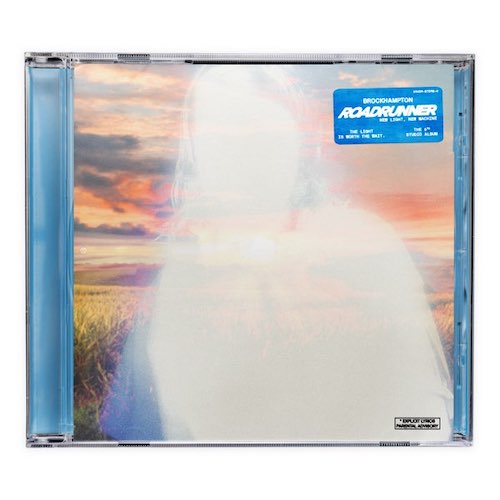 Week 120: April 9 - April 15
CHAIN ON

| BROCKHAMPTON, JPEGMAFIA

I'm not entirely sure if we're at SATURATION levels, but I am never one to complain for more BROCKHAMPTON. Peggy is a great addition too!

rap 2021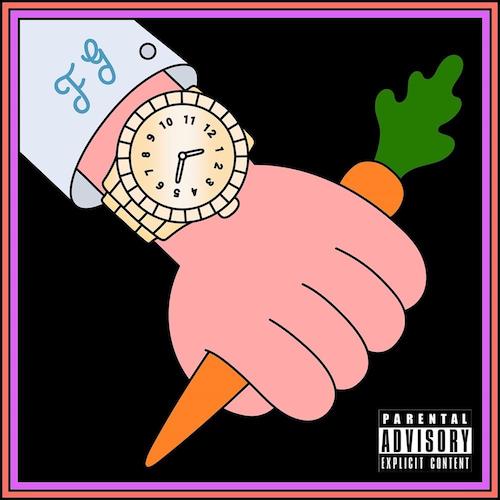 Week 119: April 2 - April 8
Big Boss Rabbit

| Freddie Gibbs

I've been on an absolute Gibbs binge these past few weeks; his flow is speedy but buttery smooth in this song.

rap 2021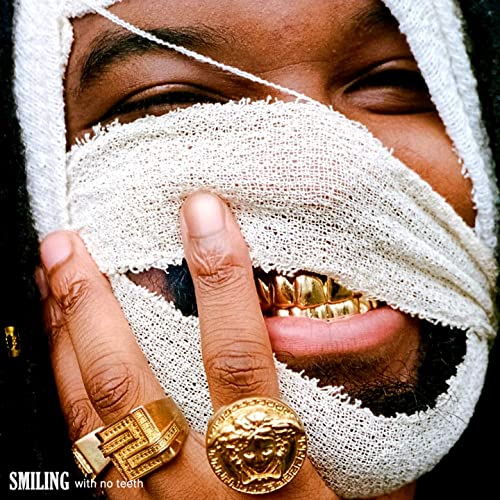 Week 118: March 26 - April 1
Don't Need You

| Genesis Owusu

Quirky, but a vibe.

rap 2021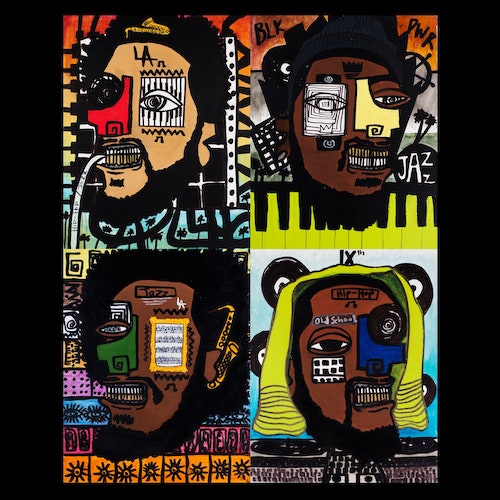 Week 117: March 19 - March 25
Freeze Tag

| Terrace Martin, Robert Glasper, 9th Wonder, Kamasi Washington, Phoelix

Slow week, slow song. An amazing team creates an amazing blend of jazz, soul, r&b, and rap.

soul 2020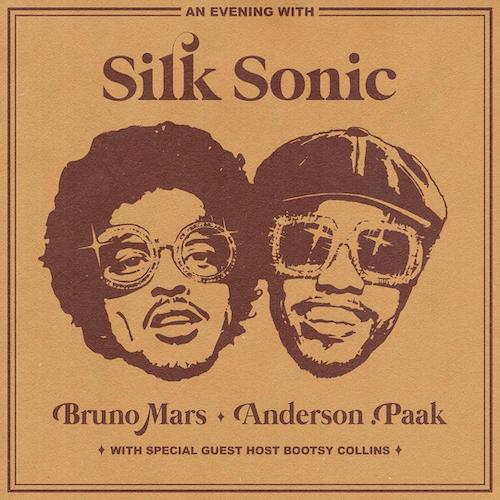 Week 116: March 12 - March 18
Leave The Door Open

| Silk Sonic (Bruno Mars, Anderson .Paak)

What a duo, smooth af. Don't want to get too hyped, but this could be AOTY ...

r&b 2021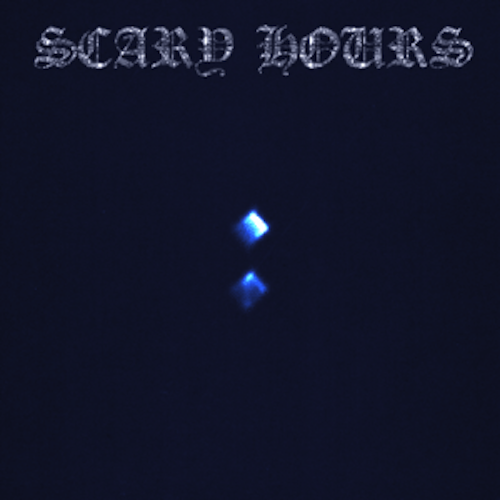 Week 115: March 5 - March 11
Whats Next

| Drake

It's like clockwork. The culture vulture drops another banger, and I begrudingly put it into the playlist.

rap 2021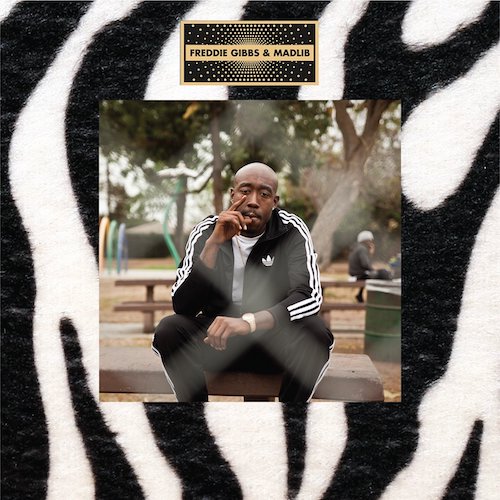 Week 114: February 26 - March 4
Cocaine Parties

| Freddie Gibbs, Madlib

Freddie absolutely bodies one of Madlib's best beats. If only we got Madlib, Freddie, and Kendrick ... (note: this song was taken off of Spotify shortly after, presumably from sample clearing issues)

rap 2021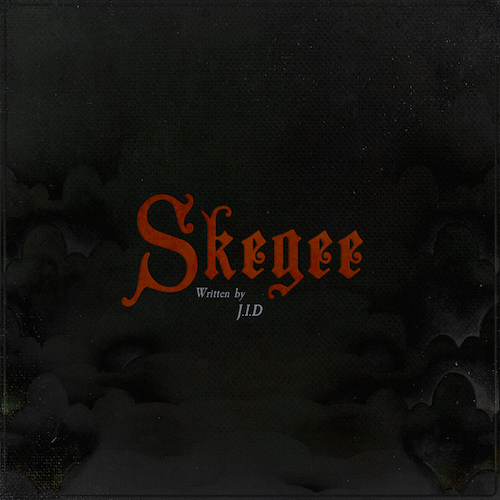 Week 113: February 19 - February 25
Skegee

| JID

JID cements himself as one of the best of the new wave: conscious lyrics, buttery smooth flow, and unique production.

rap 2021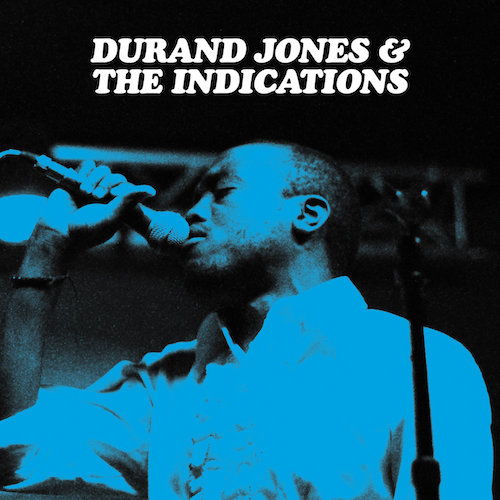 Week 112: February 12 - February 18
Is It Any Wonder?

| Durand Jones & The Indications

Continuing the Black Pumas-adjacent trend. Serene.

neo-soul 2016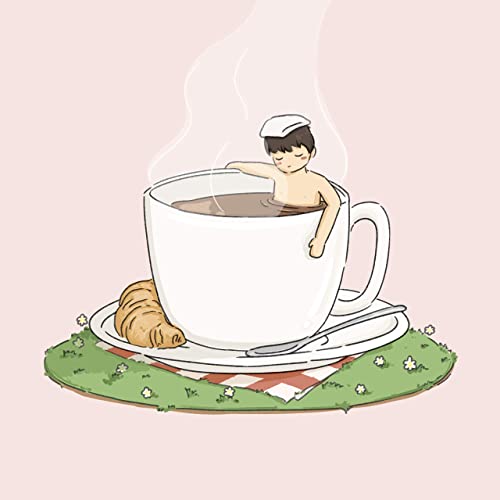 Week 111: February 5 - February 11
Morning Coffee

| Chevy, Nalba

A bright-ish song for a not-so-bright-ish week.

bedroom pop 2020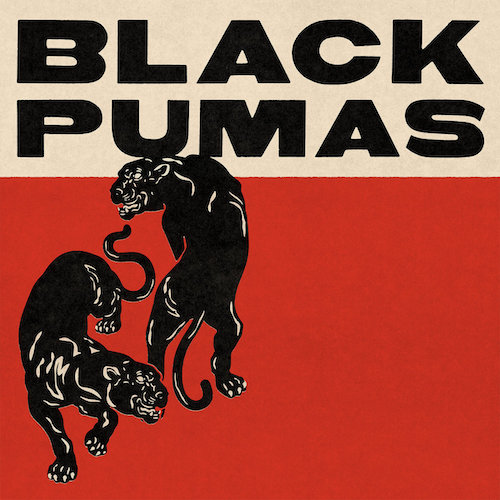 Week 110: January 29 - February 4
Colors

| Black Pumas

Black Pumas is a huge find for me; along with the Alabama Shakes, they have this entrancing approach to modern soul, blues, and rock that's rare to find.

soul 2019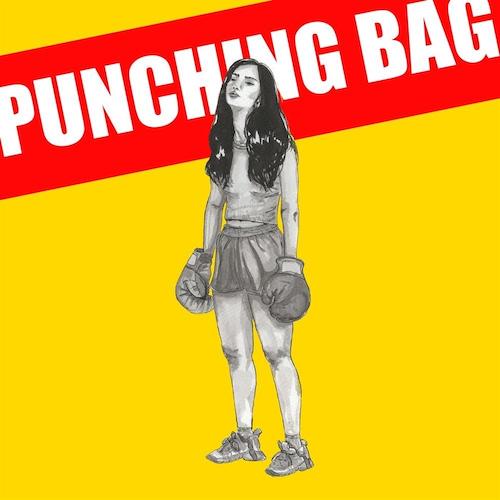 Week 109: January 22 - January 28
Punching Bag

| Wallice

I use this word a lot, but this song is really an earworm. Super excited to see their second song!

bedroom pop 2020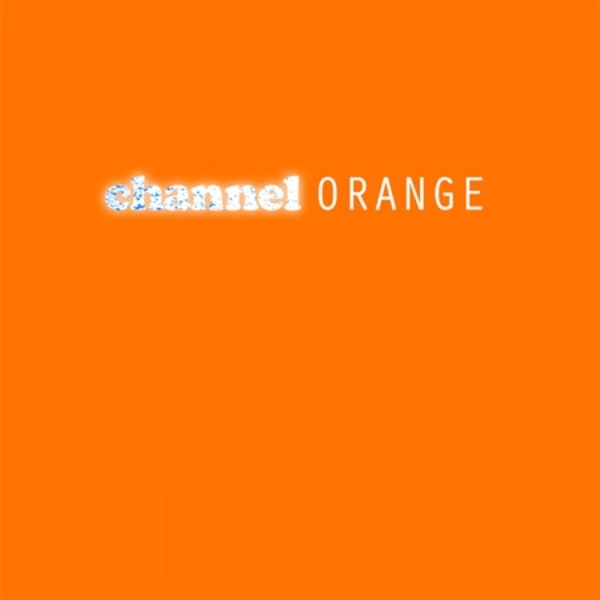 Week 108: January 15 - January 21
Super Rich Kids

| Frank Ocean, Earl Sweatshirt

It's been a huge Frank Ocean kinda week for me.

alt r&b 2012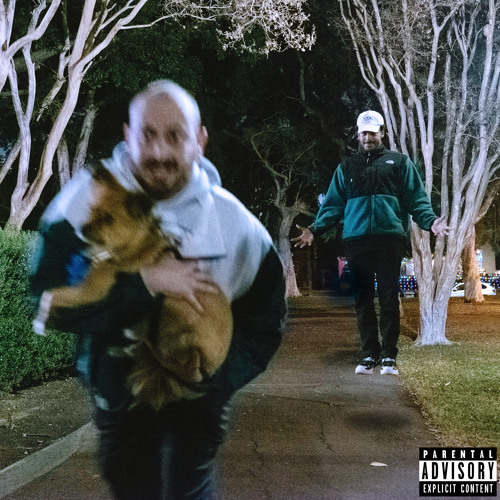 Week 107: January 8 - January 14
Marinate

| Zack Fox

I have no justification. This song is just hilarious.

rap 2020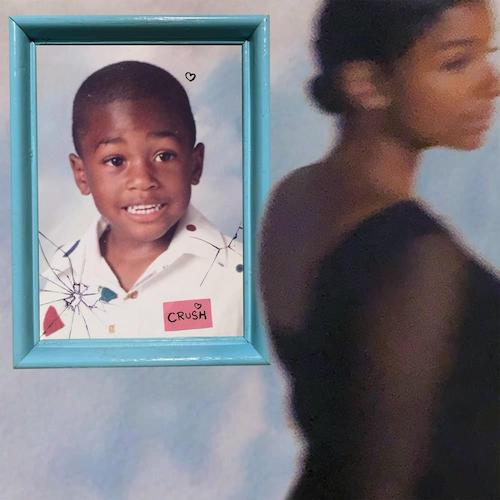 Week 106: January 1 - January 7
Crush

| Duckwrth

The groove and bassline for this song is just so danceable. I know I've said this a lot, but I really mean it.

rap 2019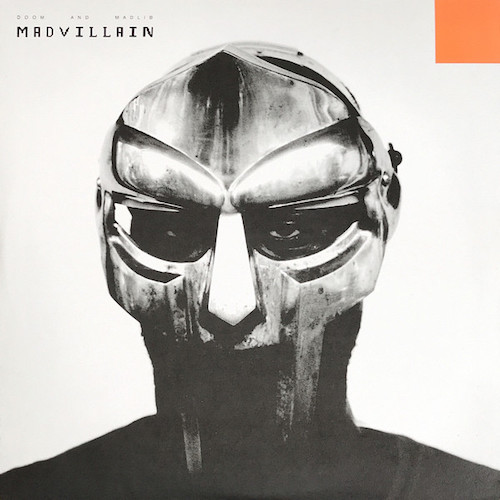 Week 105: December 25 - December 31
All Caps

| Madvillain

RIP to a legend. All Caps when you spell the man name.

rap 2004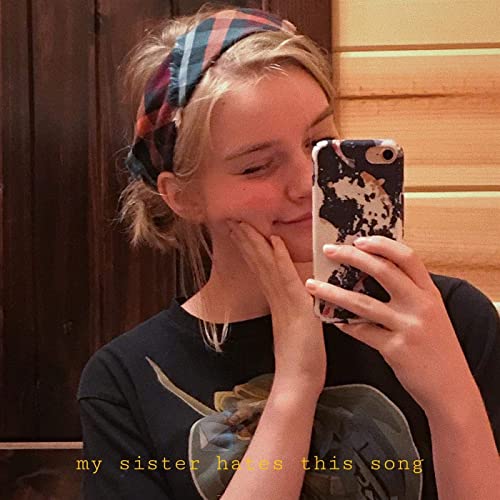 Week 104: December 18 - December 24
80's makeout session

| dacelynn

It's been a slow-ish week, so here's a slow-ish bedroom pop song.

bedroom pop 2019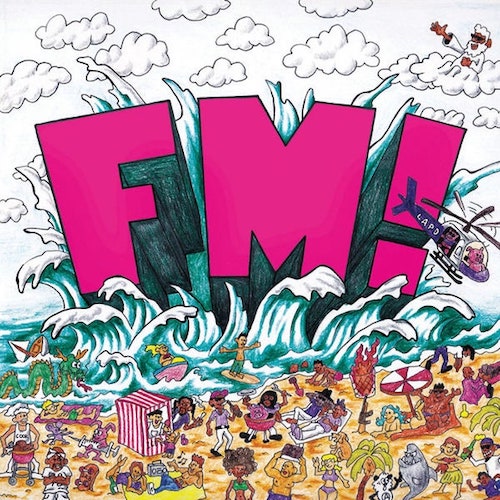 Week 103: December 11 - December 17
Don't Get Chipped

| Vince Staples

Finals gave me little time to listen to new music, and I ended up leaning back on some Kenny Beats production. Giving FM! the shoutout it deserves!

rap 2018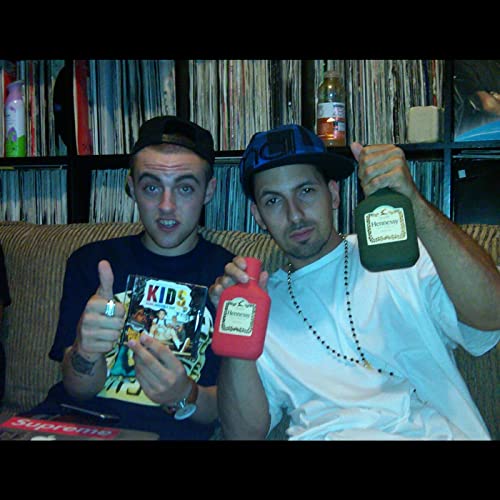 Week 102: December 4 - December 10
82 92

| Statik Selektah, Termanology, Mac Miller

Can't believe I hadn't heard of this song before! Vintage Mac, Statik Selektah brings his best. And look at that album cover.

rap 2011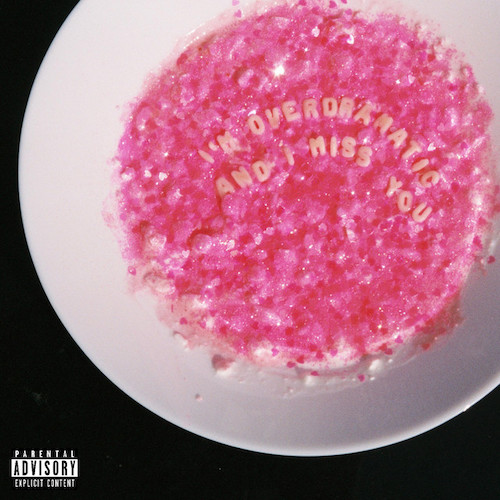 Week 101: November 27 - December 3
YOU'RE SO FUCKING MEAN TO ME

| Tiffany Day

Is Tiffany Day OVERDRAMATIC? Maybe. Is this song a bop? Yup.

pop 2020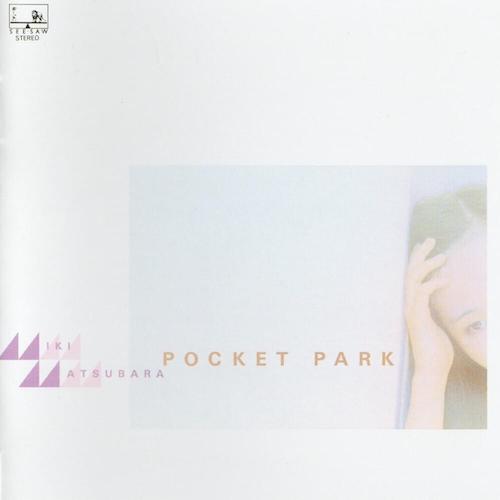 Week 100: November 20 - November 26
真夜中のドア〜Stay With Me

| Miki Matsubara

A fitting 100th song. A bubbly, danceable, melodic voice and groove. A perfect example of jazz-infused city pop. A reminder of my (artificial) Japanese roots.

jpop 1980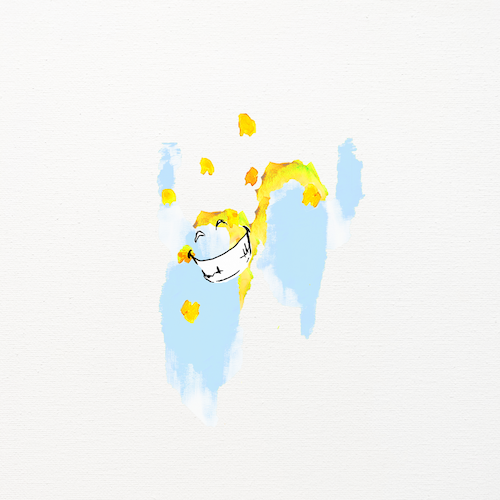 Week 99: November 13 - November 19
FOOL'S GOLD

| Aries

Aries is my guilty pleasure, and FOOL'S GOLD is my pyrite. The pieces just come together so well on this song.

pop 2020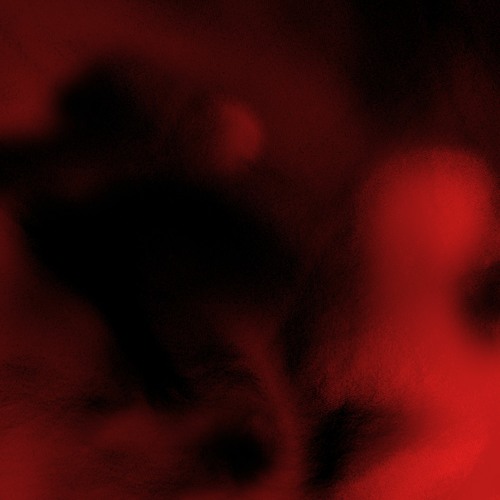 Week 98: November 6 - November 12
Sangria

| $NOT, Denzel Curry

Production is absolutely insane, $NOT definitely punches above his weight, and Denzel absolutely kills his verse. Amazing flute sample.

rap 2020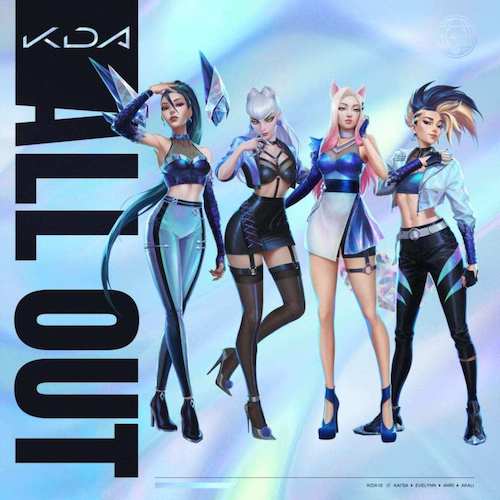 Week 97: October 30 - November 5
MORE

| K/DA - Madison Beer, (G)I-DLE, Lexie Liu, Jaira Burns

I can't believe it, but I'm actually stanning a virtual kpop group from Riot Games. What a time to be alive.

kpop 2020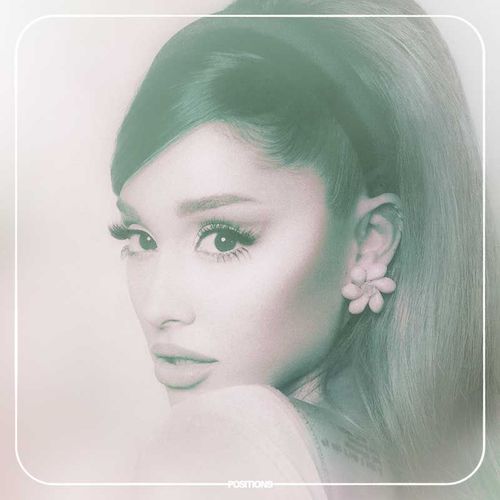 Week 96: October 23 - October 29
positions

| Ariana Grande

stream positions

pop 2020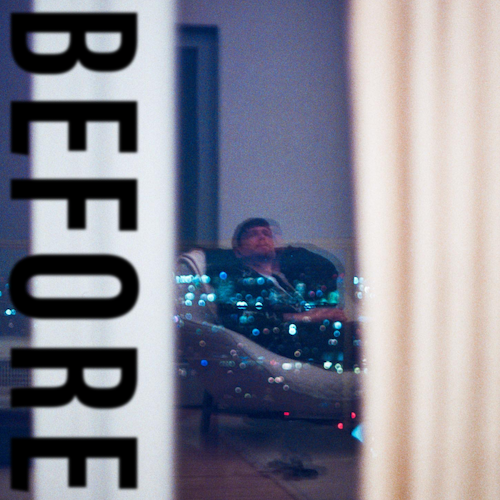 Week 95: October 16 - October 22
I Keep Calling

| James Blake

A new type of serene.

alt pop 2020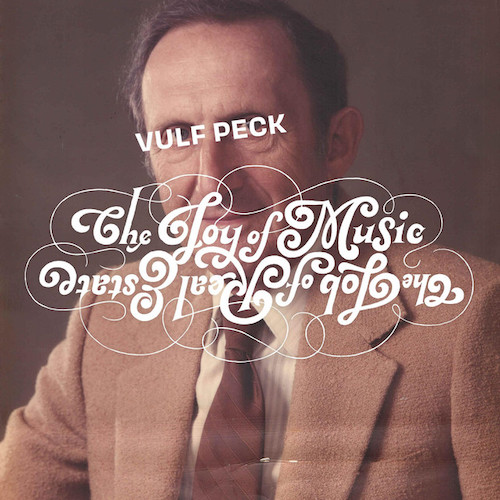 Week 94: October 9 - October 15
LAX

| Vulfpeck

Oh my, this song is just so catchy and danceable. Joey Dosik brings some great vocals to an immaculate bassline.

funk 2020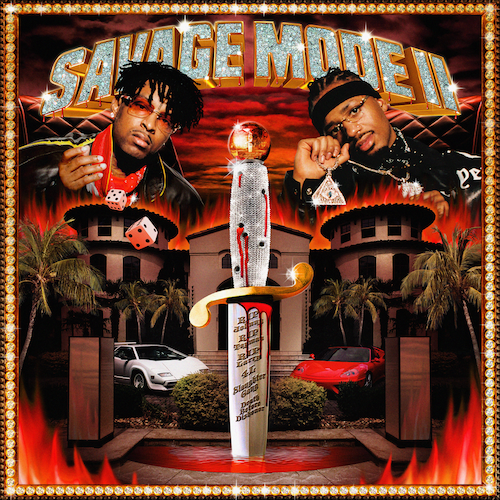 Week 93: October 2 - October 8
Runnin

| 21 Savage, Metro Boomin

This album? Absolutely nuts. Best trap release front-to-back this year, and 21 + Metro is always a lethal combination. Love the innovation here.

rap 2020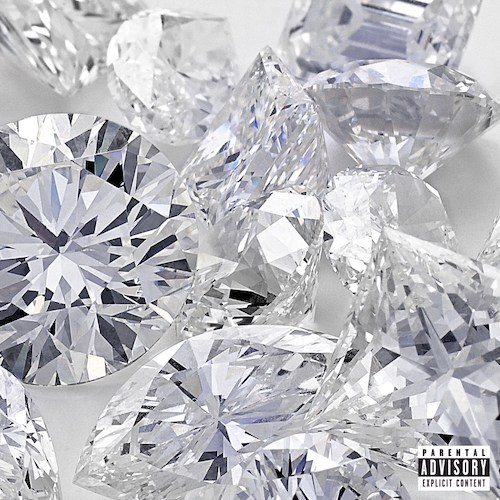 Week 92: September 25 - October 1
Scholarships

| Drake, Future

What a Time to Be Alive. 5 years!

rap 2015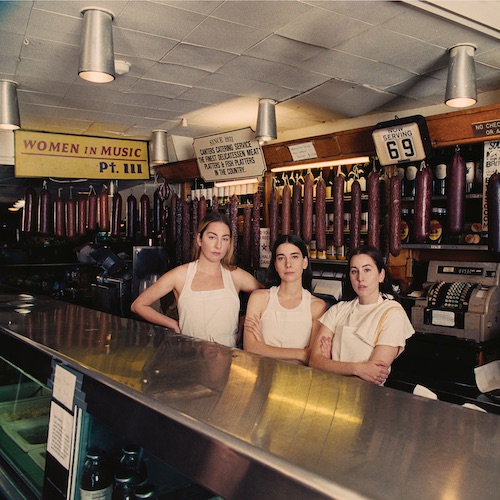 Week 91: September 18 - September 24
Don't Wanna

| HAIM

Damn. This album is awesome. HAIM maintains catchy pop bops (like Don't Wanna) but also playfully explore their boundaries.

indie rock 2020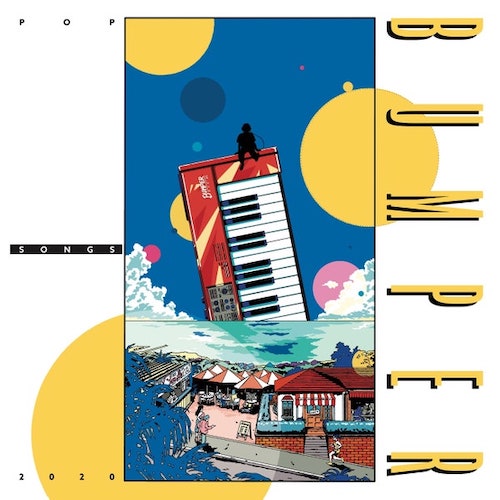 Week 90: September 11 - September 17
You Can Get It

| BUMPER

This is something that I never knew I wanted but absolutely blew me away: Japanese Breakfast with happy-go-lucky production and vocals makes my day.

electropop 2020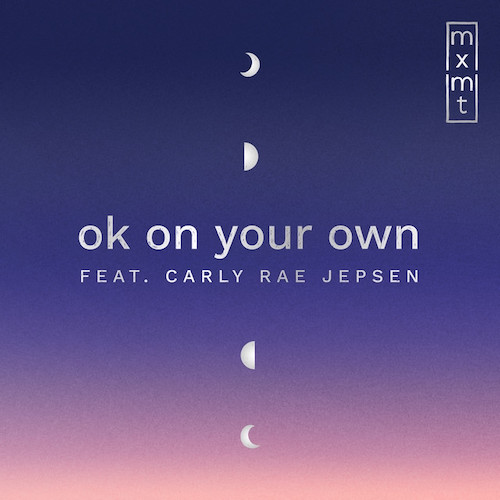 Week 89: September 4 - September 10
ok on your own

| mxmtoon, Carly Rae Jepsen

Two pop queens absolutely kill it. Song has only been out for a day or so, and it's already dominated my week.

pop 2020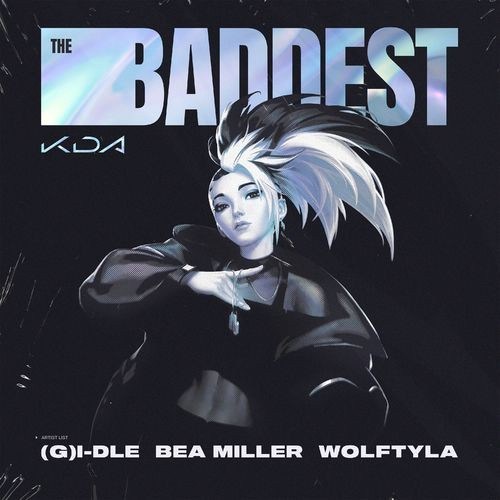 Week 88: August 28 - September 3
THE BADDEST

| K/DA - (G)I-DLE, Bea Miller, Wolftyla

Hm, this is awkward. Am I ashamed? Maybe. Am I really ashamed? Absolutely not. Love the addition of Bea Miller too!

kpop 2020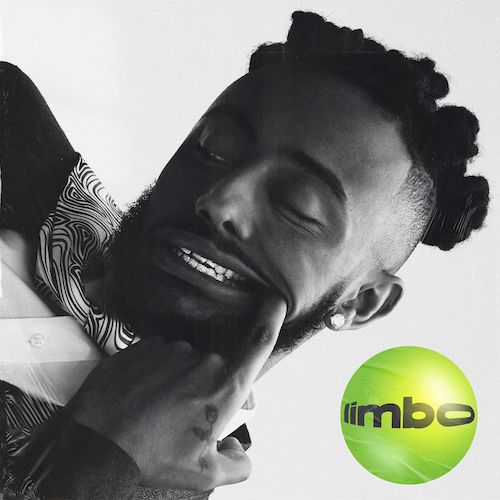 Week 87: August 21 - August 27
Woodlawn

| Aminé

Aminé continues being an interesting and unique voice in the rap game. Great confident banger.

rap 2020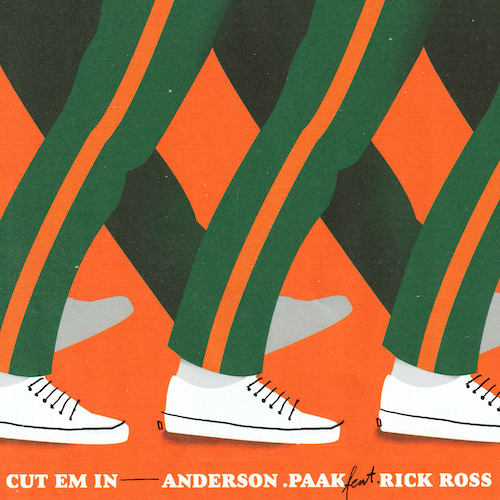 Week 86: August 14 - August 20
CUT EM IN

| Anderson .Paak, Rick Ross

Paak just ... doesn't miss. Running circles on the game.

rap 2020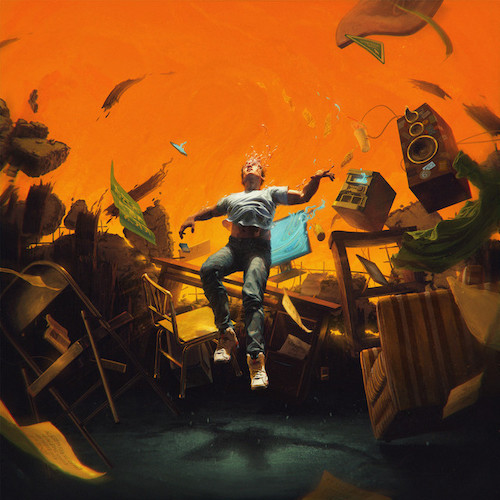 Week 85: August 7 - August 13
Soul Food II

| Logic

I can't believe I actually enjoyed a new Logic release. A fitting end to his career, though I doubt he's done for good.

rap 2020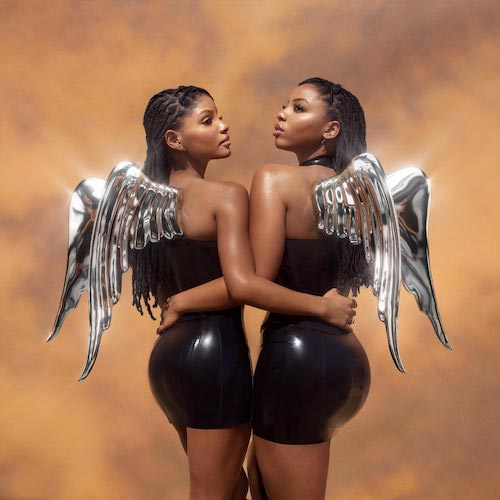 Week 84: July 31 - August 6
ROYL

| Chloe x Halle

This album is just straight bangers and anthems from front to back. Absolutely nuts for a sophomore album with this much creative control; definitely want to hear more.

r&b 2020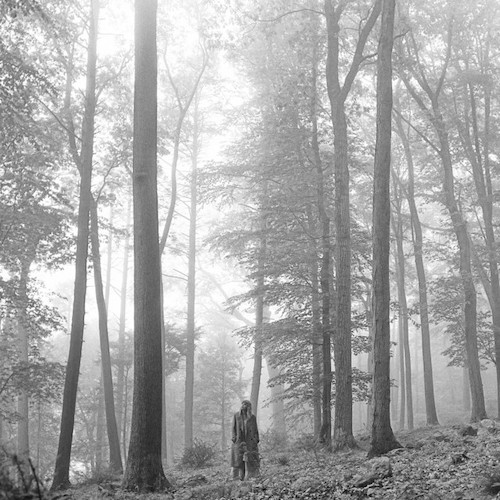 Week 83: July 24 - July 30
exile

| Taylor Swift, Bon Iver

This song is by two undergound indie artists, Taylor Swift and Bon Iver. You probably haven't heard of them, I can't blame you.

pop 2020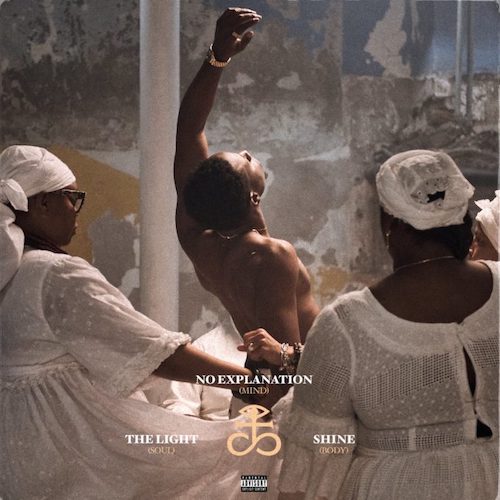 Week 82: July 17 - July 23
Shine

| Joey Bada$$

Need some Shine. Joey is back.

rap 2020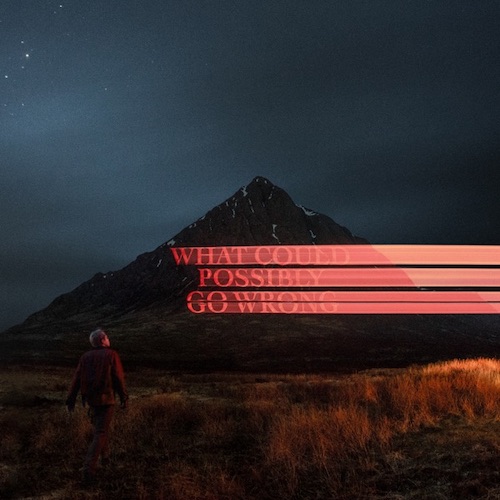 Week 81: July 10 - July 16
Politics & Violence

| Dominic Fike

At this point, they seem to be one and the same. Smooth AF song though.

pop rap 2020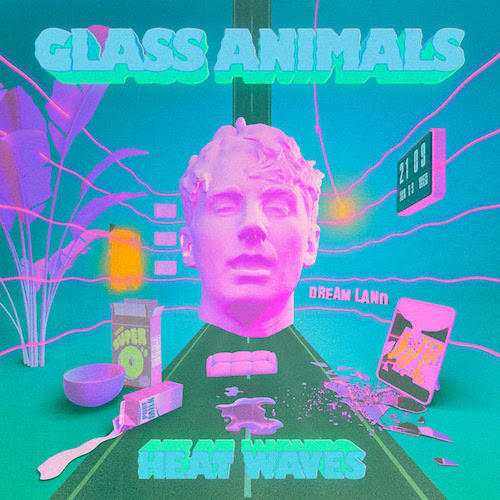 Week 80: July 3 - July 9
Heat Waves

| Glass Animals

Late nights in the middle of June.

alternative 2020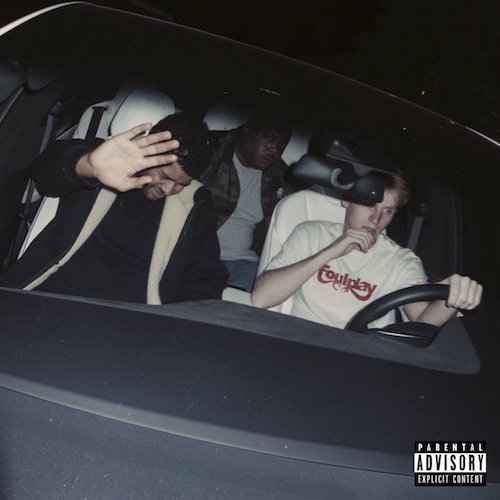 Week 79: June 26 - July 2
North Pole

| Injury Reserve

RIP Groggs. Rest in power.

alt rap 2017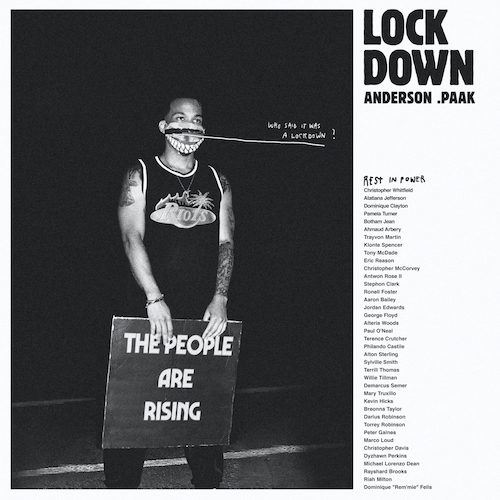 Week 78: June 19 - June 25
Lockdown

| Anderson .Paak

Still topical. Still relevant. .Paak is back.

rap 2020
Week 77: June 12 - June 18
Song 33

| Noname

Noname x Madlib is insane, and this is by far the smoothest, chillest call-out I've ever heard. Still topical, still relevant.

rap 2020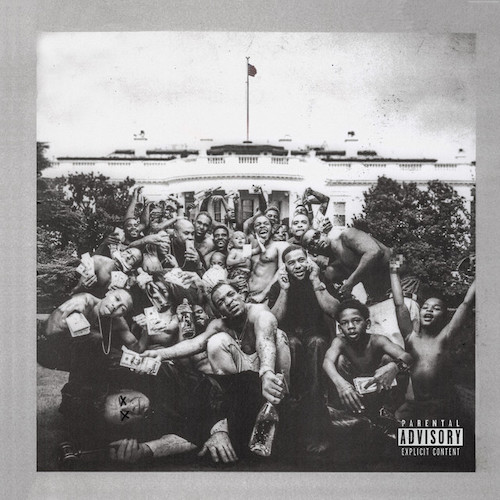 Week 76: June 5 - June 11
Institutionalized

| Kendrick Lamar, Bilal, Anna Wise, Snoop Dogg

Still topical, still relevant.

rap 2015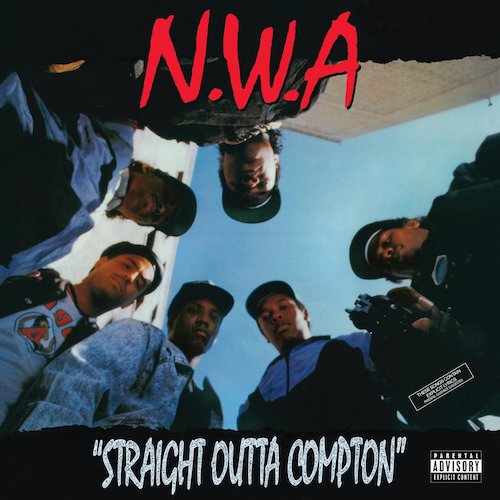 Week 75: May 29 - June 4
Fuck Tha Police

| N.W.A.

Seems topical. Black Lives Matter.

rap 1988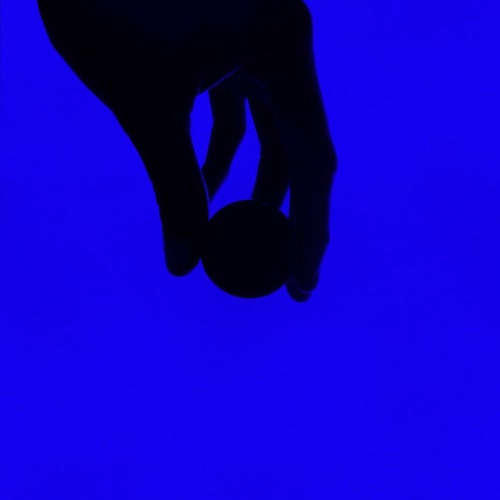 Week 74: May 22 - May 28
damn right

| Little Simz

Little Simz never ceases to drop quality track after quality track. One of the few rappers that I'm still excited about.

rap 2020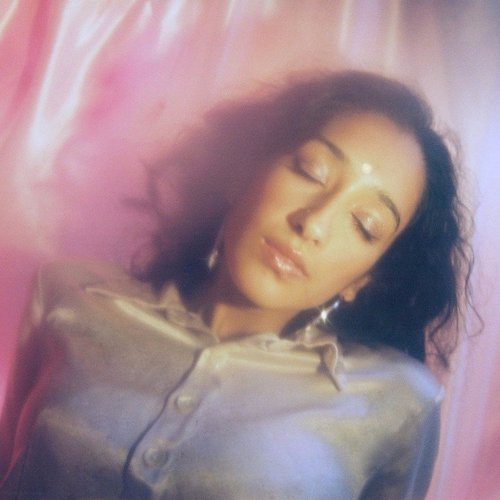 Week 73: May 15 - May 21
If Only

| Raveena

If silk had a voice, Raveena has it. Absolutely absurd.

r&b 2017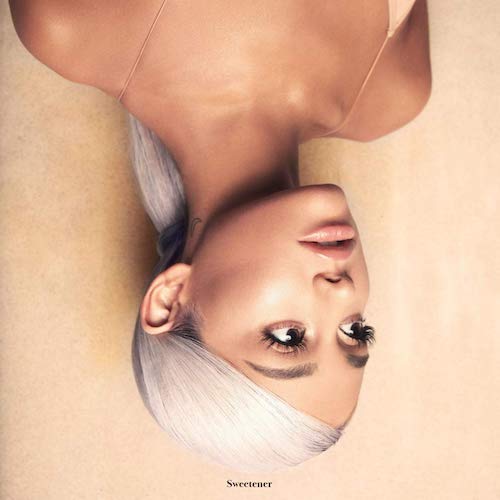 Week 72: May 8 - May 14
goodnight n go

| Ariana Grande

It's funny, because I haven't had a good night's sleep, and I can't go anywhere. Still, a dreamy song - if too dreamy.

pop 2018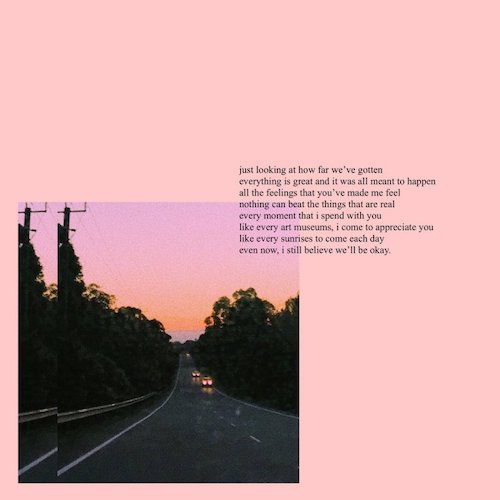 Week 71: May 1 - May 7
with you

| seth arlan

This song hits harder than I expected it. Nice summer vibes, laid-back instrumentals, and cute lyrics.

indie pop 2018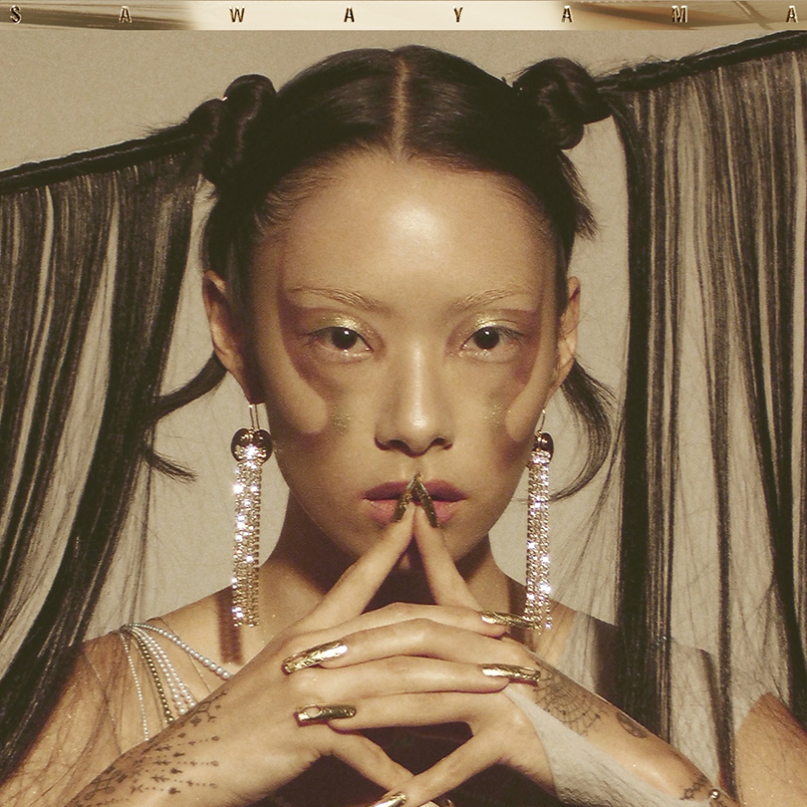 Week 70: April 24 - April 30
Tokyo Love Hotel

| Rina Sawayama

Rina's new album is superb, a debut that she's definitely deserving of. A solid AOTY contender for me!

pop 2020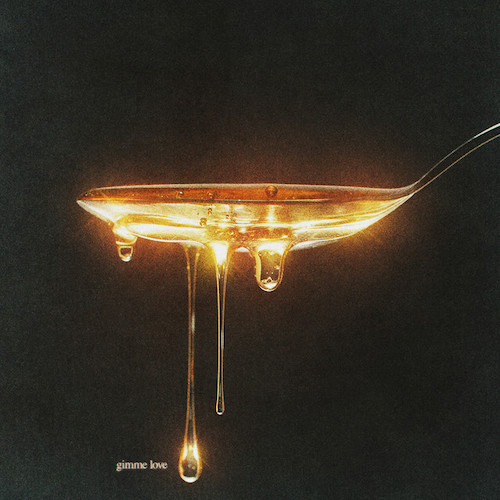 Week 69: April 17 - April 23
Gimme Love

| Joji

Joji's very hit-or-miss for me, but this one is definitely a hit. An absolutely infectious nighttime hook.

pop 2020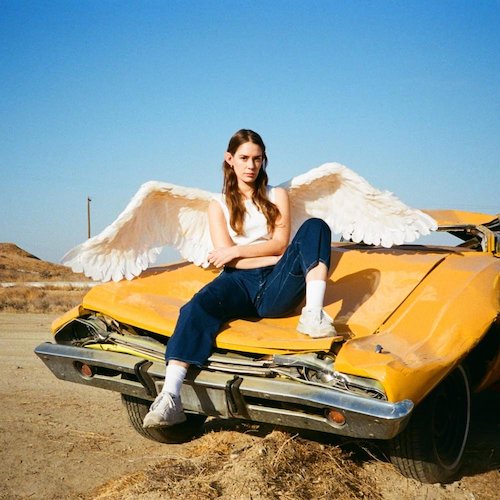 Week 68: April 10 - April 16
My Love

| Anna of the North

A super uplifting, danceable, all-around feel-good song. Shoutout to Jessica for the rec!

pop 2019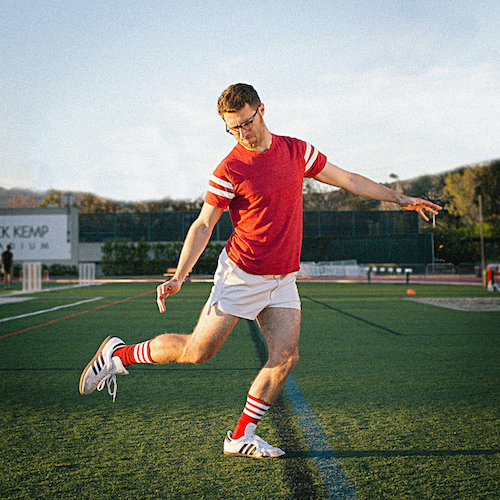 Week 67: April 3 - April 9
Animal Spirits

| Vulfpeck

The Beautiful Song. Reminds me of going outside with people, which is something I miss.

funk pop 2016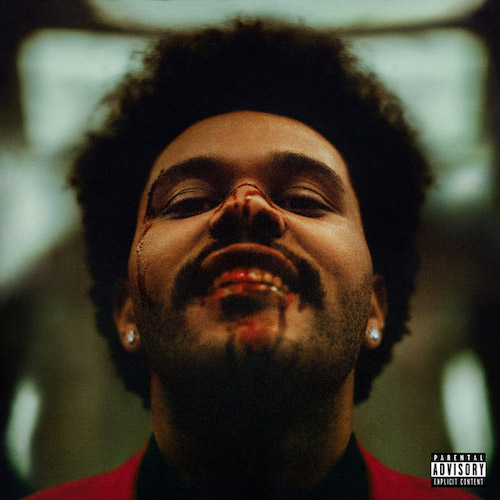 Week 66: March 27 - April 2
Faith

| The Weeknd

I've been on a Weeknd binge all week (and Weeknd); After Hours is like a perfect period piece.

r&b 2020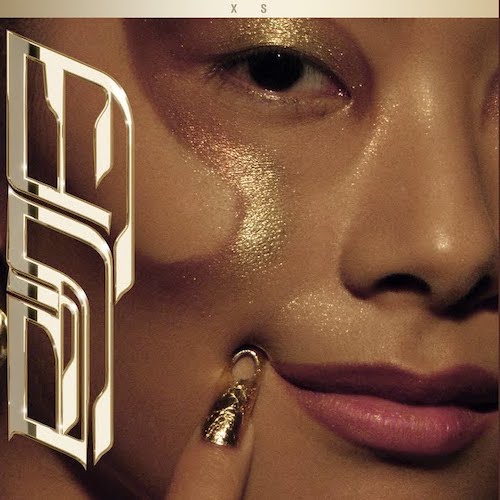 Week 65: March 20 - March 26
XS

| Rina Sawayama

Another bop from Rina, no surprise here.

electropop 2020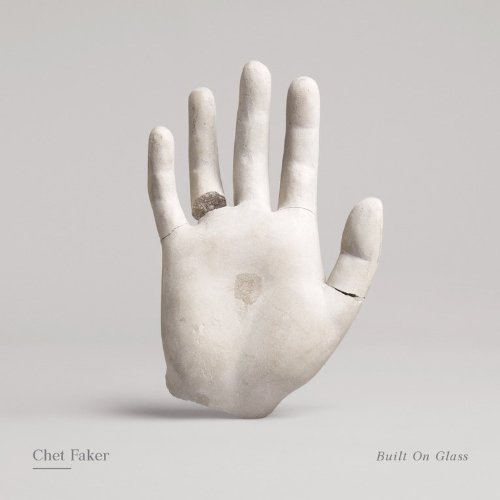 Week 64: March 13 - March 19
Talk Is Cheap

| Chet Faker

One of the best songs of the past decade, and written/performed/produced by only one person. Nick Murphy is a polygot with his vocal range, serene and gripping production, and impactful lyricism.

electronica 2014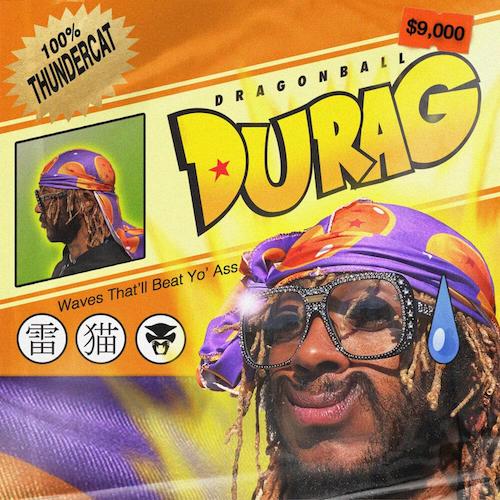 Week 63: March 6 - March 12
Dragonball Durag

| Thundercat

Thundercat is an amazing bassist. This song just has good vibes, and that's something I think we all need right now.

funk 2020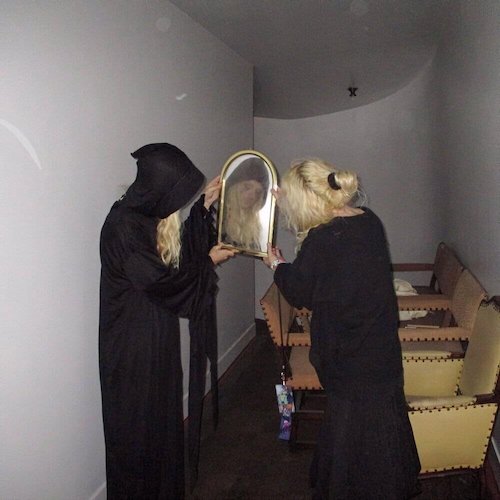 Week 62: February 28 - March 5
ringtone (remix)

| 100 gecs, Charli XCX, Rico Nasty, Kero Kero Bonito

This is peak internet.

gec 2020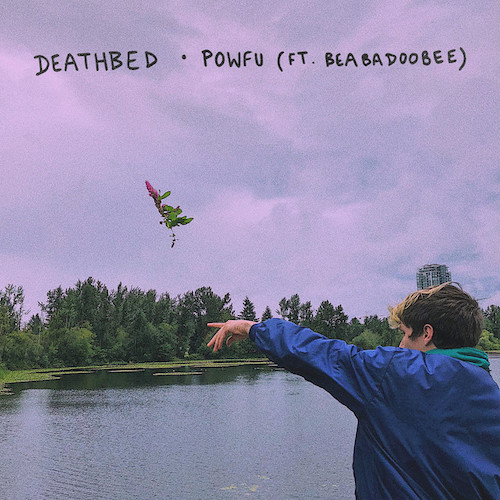 Week 61: February 21 - February 27
death bed

| Powfu, beabadoobee

A pretty creative spin on Coffee that's been stuck in my head for the past two weeks. Lyrics are a melancholy kind of sad.

alt rap 2020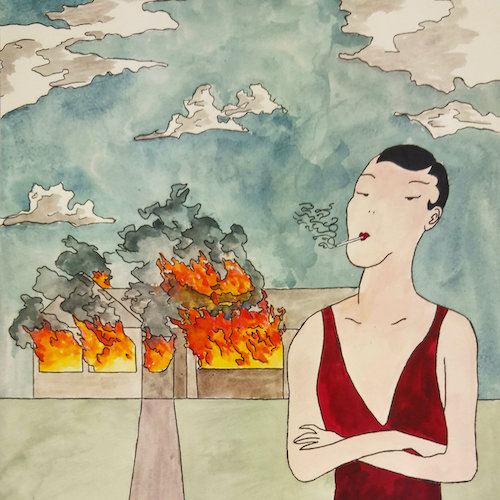 Week 60: February 14 - February 20
Nothing in Return

| Monsune

I've been on a Monsune binge this week! Definitely looking forward to his concert this spring break!!!

alt pop 2017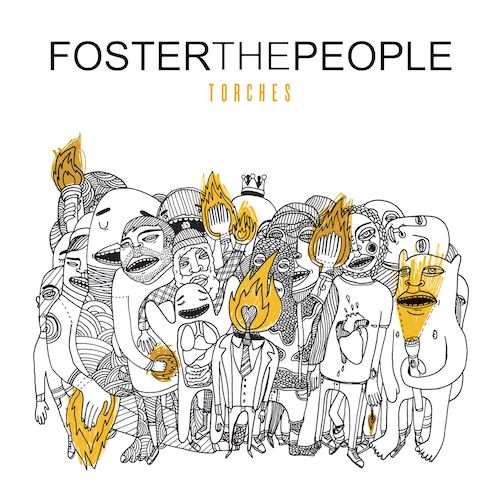 Week 59: February 7 - February 13
I Would Do Anything For You

| Foster The People

A catchy, danceable, feel-good bop. Classic Foster The People, but without the dark undertones.

indie pop 2011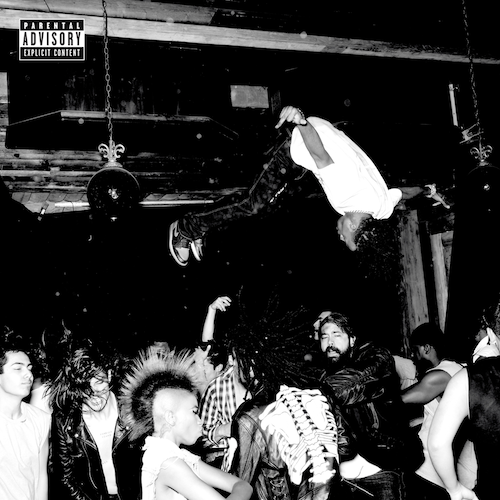 Week 58: January 31 - February 6
Shoota

| Playboi Carti

I've listened to this song more than 20 times in the past two weeks. It's mind-numbingly infectious.

rap 2018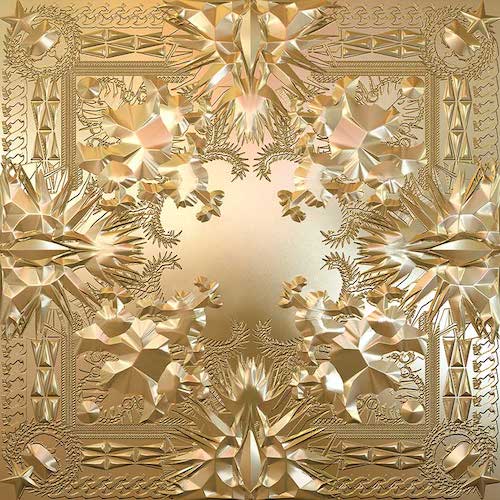 Week 57: January 24 - January 30
Gotta Have It

| JAY-Z & Kanye West

Kanye chops up this sample beautifully and absolutely kills his first verse. WTT is slowly moving up my Kanye rankings.

rap 2011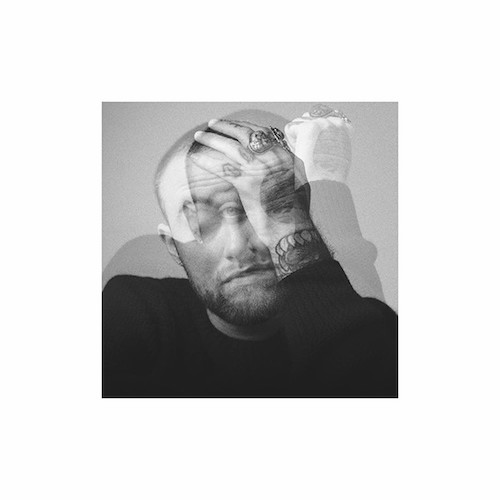 Week 56: January 17 - January 23
Blue World

| Mac Miller

A painful, but well-deserved sendoff. Cements Mac's legacy. RIP.

rap 2020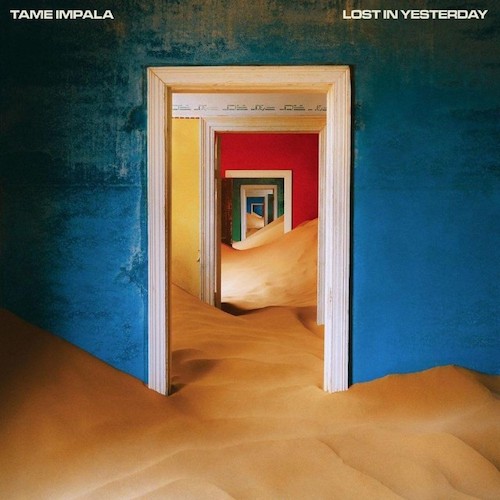 Week 55: January 10 - January 16
Lost In Yesterday

| Tame Impala

Have you ever heard of Tame Impala? They have this one song, "The Less I Know The Better", but you probably haven't heard of it.

psychedelic rock 2020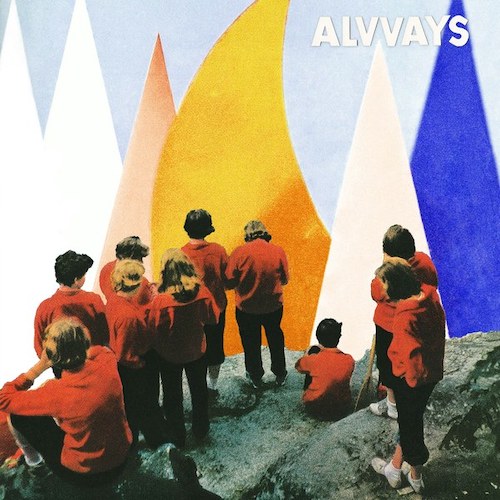 Week 54: January 3 - January 9
Dreams Tonite

| Alvvays

I don't think I've gotten tired of the "saw you in a dream" trope yet, and Alvvays makes one of the best of the genre.

indie pop 2017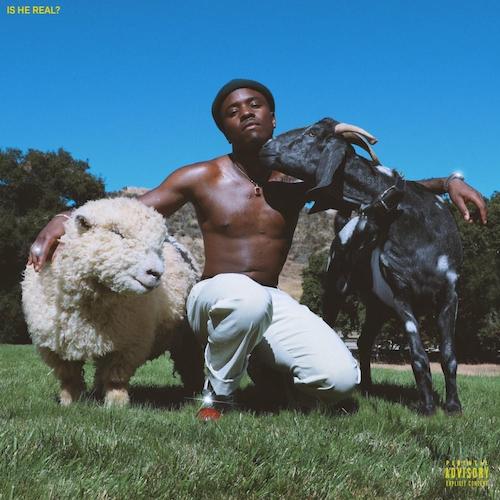 Week 53: December 27 - January 2
Digital

| IDK

Shit slaps. Entire album seamlessly alternates between banger and introspection.

rap 2019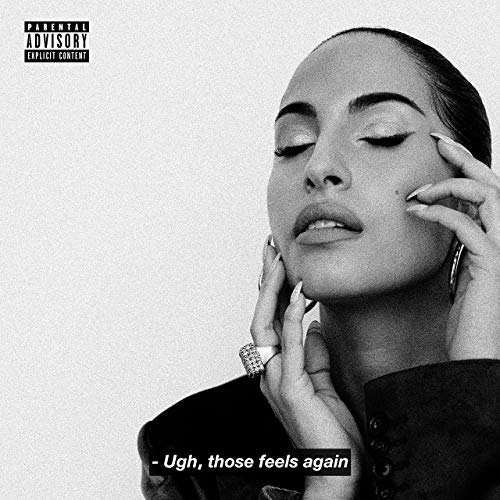 Week 52: December 20 - December 26
Toronto

| Snoh Aalegra

It's good to be back.

r&b 2019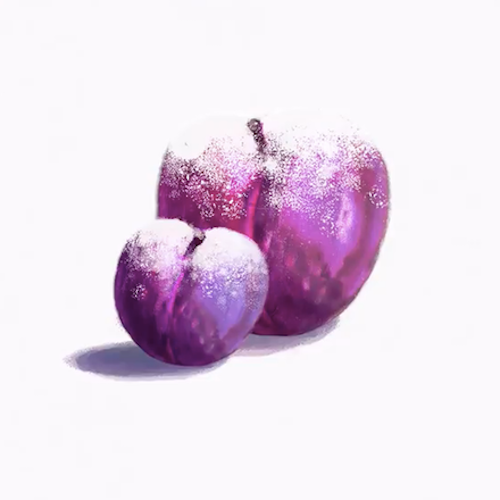 Week 51: December 13 - December 19
Sugarplum Elegy

| NIKI

Just, wow. NIKI keeps on blowing my mind. Super happy this finally got released to Spotify, just in time for the holiday season.

pop 2019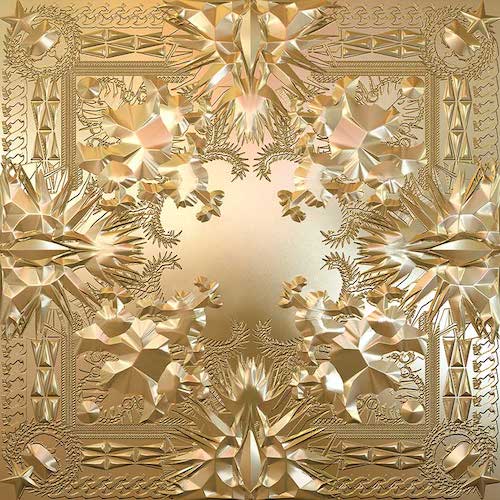 Week 50: December 6 - December 12
Otis

| JAY-Z & Kanye West

JAY-Z is back on Spotify - what more can I say.

rap 2011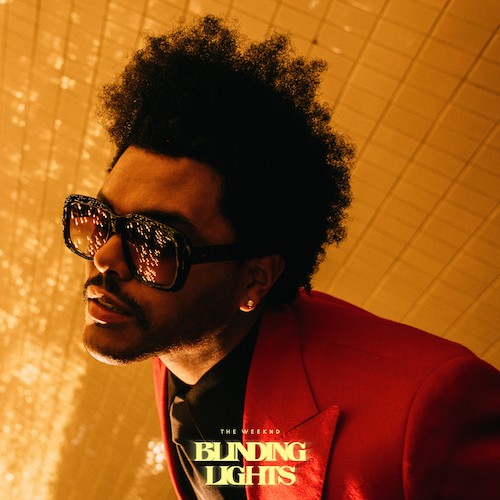 Week 49: November 29 - December 5
Blinding Lights

| The Weeknd

Excited for our resident Toronto sadboi to be back!

pop 2019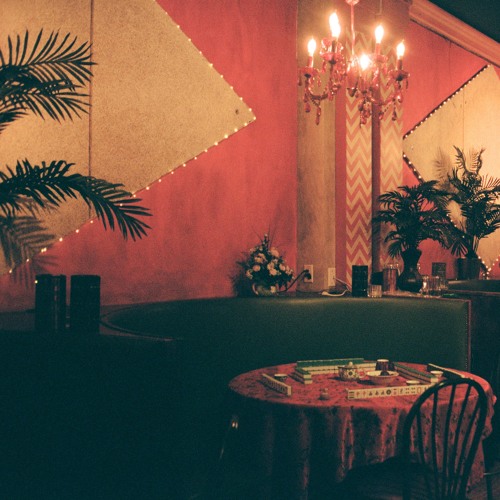 Week 48: November 22 - November 28
OUTTA MY MIND

| Monsune

I can't get this melody outta my mind. Absolutely infectious, smooth & sweet.

alt pop 2019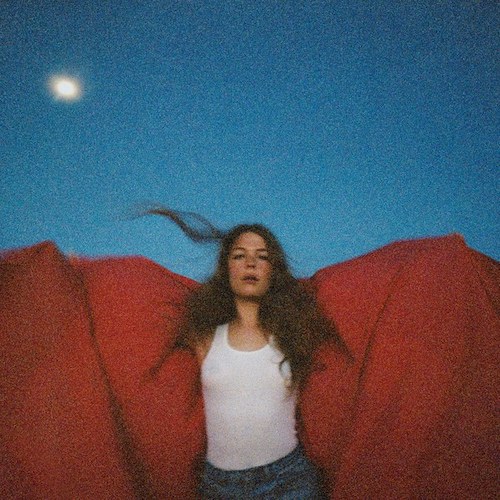 Week 47: November 15 - November 21
Alaska

| Maggie Rogers

This week has been a Maggie Rogers kinda week.

art pop 2019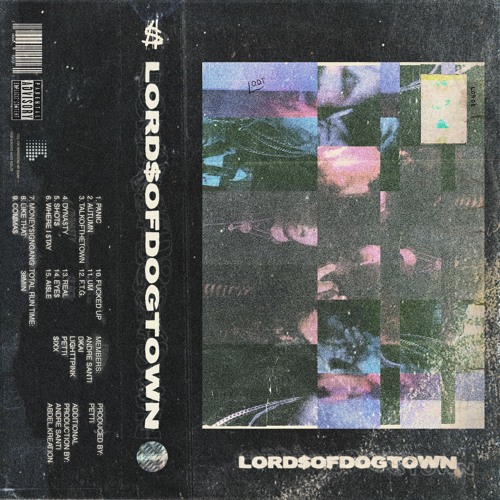 Week 46: November 8 - November 14
COMMA$

| LORD$OFDOGTOWN

A posse cut with an infectious flow and beat. Reminds me of SWEET in the best way possible.

rap 2019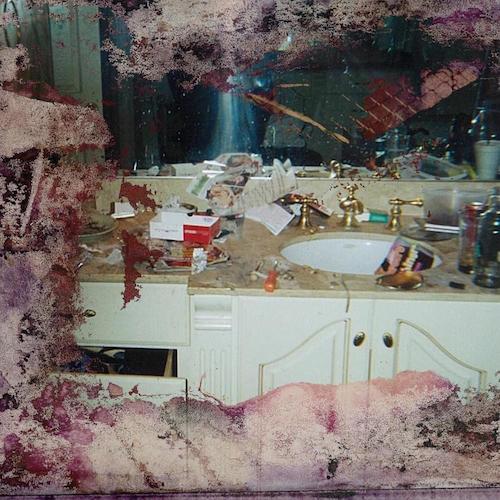 Week 45: November 1 - November 7
The Games We Play

| Pusha T

After a disappointing Kanye release, I needed to be reminded that Kanye still could make good music. Pusha T's solid-as-always lines never hurt.

rap 2018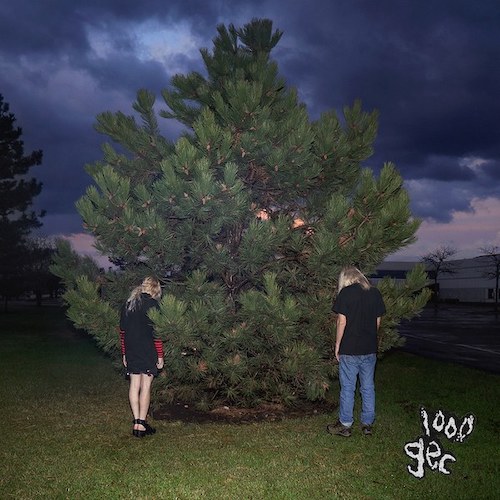 Week 44: October 25 - October 31
ringtone

| 100 gecs

I really can't explain why I like 100 gecs, but they've been stuck in my head this past week. Probably the weirdest music I've heard this year. gecgecgec.

gec 2019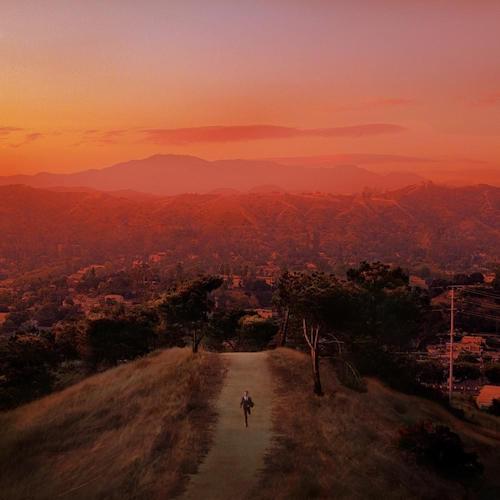 Week 43: October 18 - October 24
I Don't Miss You At All

| FINNEAS

Maybe the most unconvincing song of all time. Kinda nuts how much young talent this family has, between FINNEAS and Billie - it's almost unfair.

pop 2019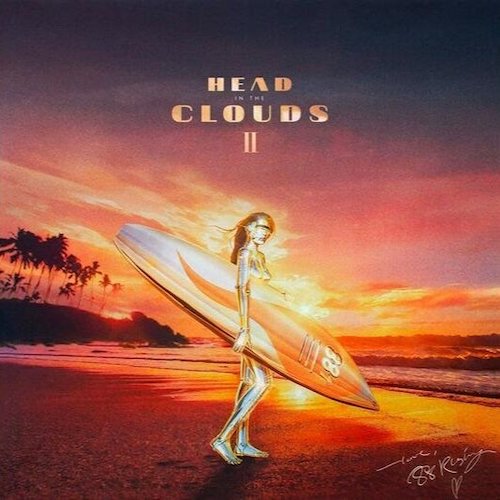 Week 42: October 11 - October 17
La La Lost You

| NIKI

NIKI is absolutely killing it.

pop 2019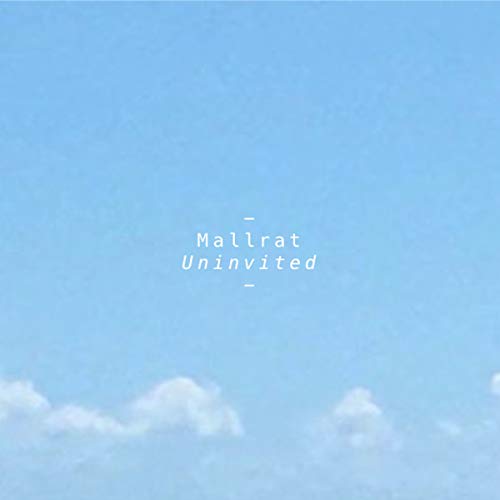 Week 41: October 4 - October 10
For Real

| Mallrat

An adorably cute, positive song. "And you didn't even wanna die once this week" is a strange but graceful hook.

pop 2016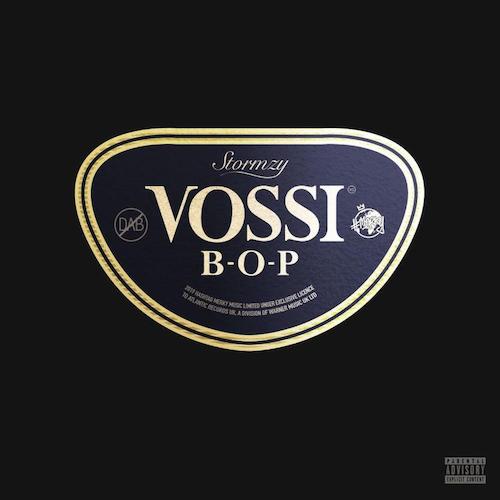 Week 40: September 27 - October 3
Vossi Bop

| Stormzy

Punchy one-liners, solid flow, and a very catchy beat. Stormzy brings the bread and butter of a chart-topping rap song.

rap 2019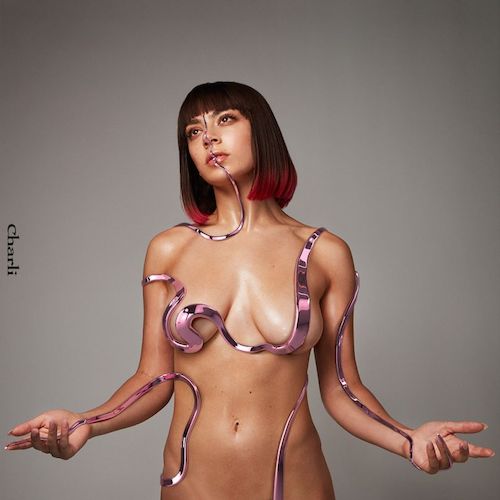 Week 39: September 20 - September 26
White Mercedes

| Charli XCX

Charli's back baby.

pop 2019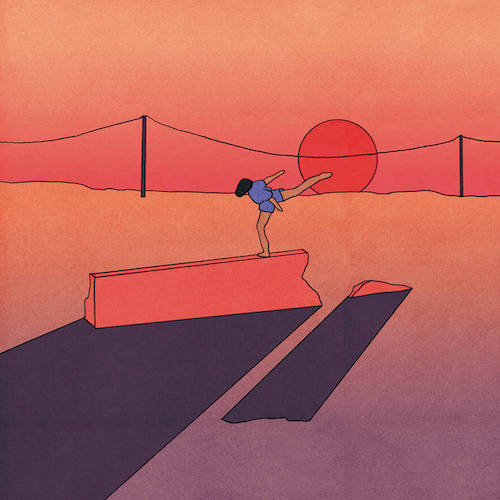 Week 38: September 13 - September 19
Tenderness

| Jay Som

Anak Ko has been on repeat for me this past month. Jay Som is definitely an underrated gem, and I'm excited to hear more and more from her!!!

indie rock 2019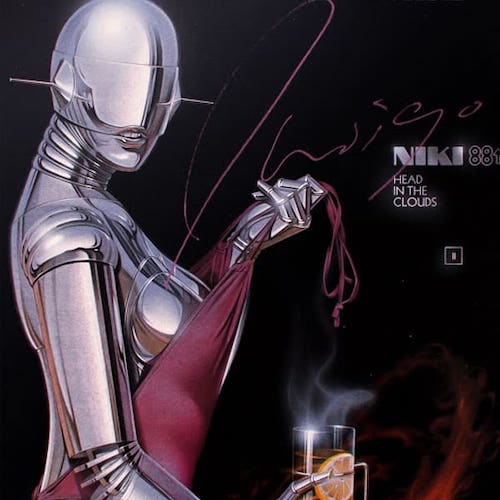 Week 37: September 6 - September 12
Indigo

| NIKI

Wow, I'm just addicted to this song. Love the sugary-sweet synths and the colourful chorus.

pop 2019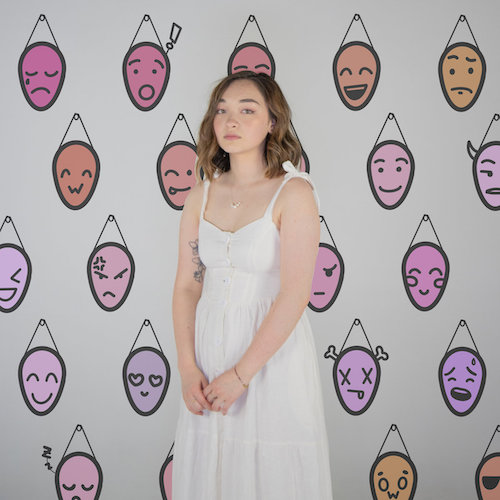 Week 36: August 30 - September 5
dream of you

| mxmtoon

I am unbearbly excited for the masquerade. maia hasn't disappointed yet!

bedroom pop 2019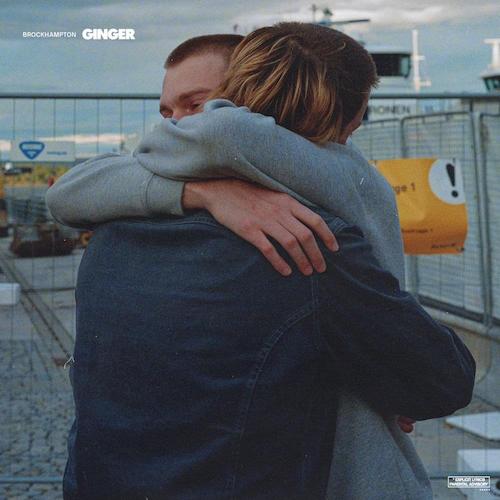 Week 35: August 23 - August 29
SUGAR

| BROCKHAMPTON

The BROCKHAMPTON boys are back, and they're sad.

pop rap 2019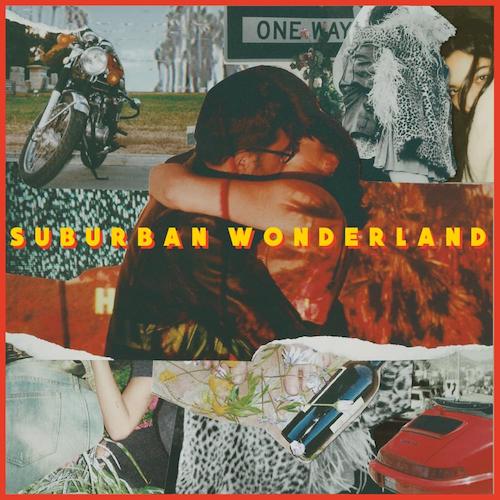 Week 34: August 16 - August 22
suburban wonderland

| BETWEEN FRIENDS

I'm glad that I've left the 'burbs, but there is something special about it that I miss.

indie pop 2017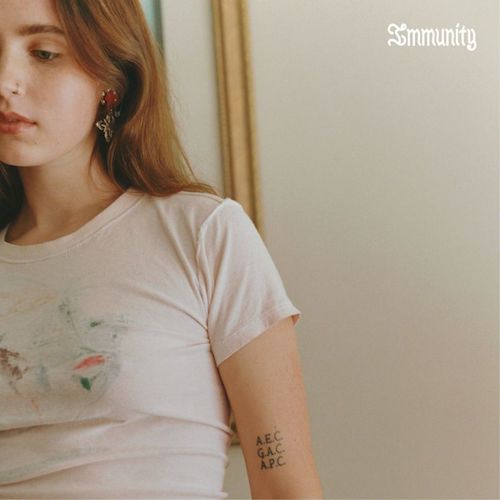 Week 33: August 9 - August 15
Closer To You

| Clairo

Some of this album is just... so sad. Clairo rips out emotions with minimal production and vocals.

indie pop 2019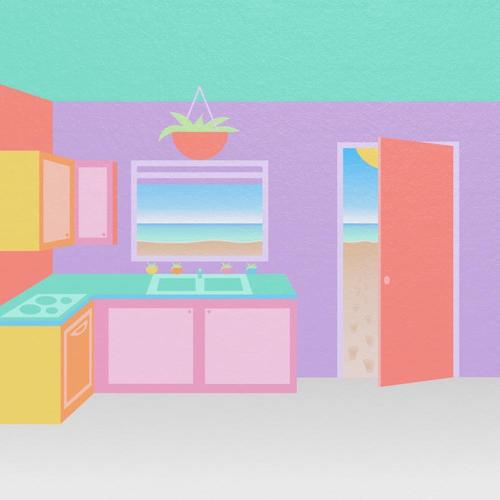 Week 32: August 2 - August 8
Sunday Best

| Surfaces

This is just such a feel good song. It's got me feeling blessed, never stressed. And you bet it's got me on my sunday best.

r&b 2019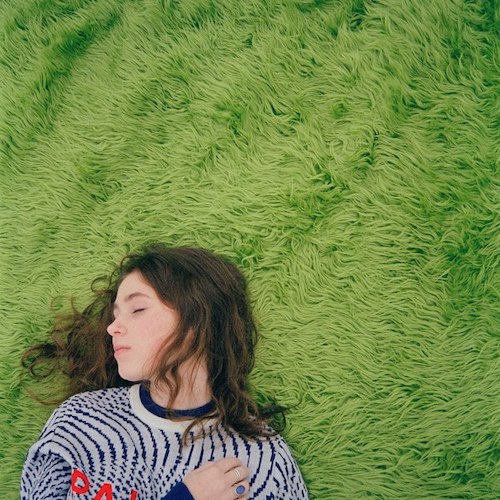 Week 31: July 26 - August 1
4EVER

| Clairo

I've fully become a Wallows and Clairo addict at this point. 4EVER will tide me over until I listen to Immunity.

indie pop 2018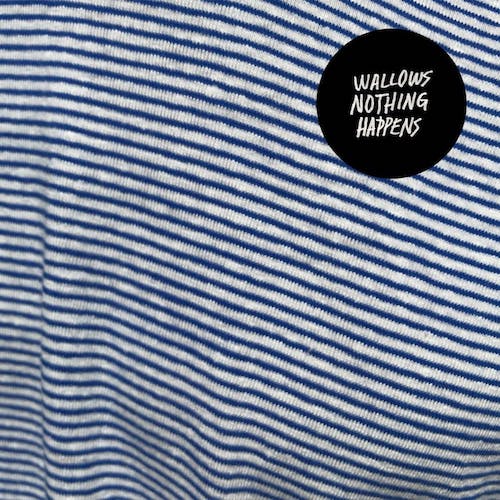 Week 30: July 19 - July 25
Are You Bored Yet?

| Wallows

Wallows x Clairo is like the Ed Sheeran collab album for softbois. I can't believe I just typed that sentence.

indie rock 2019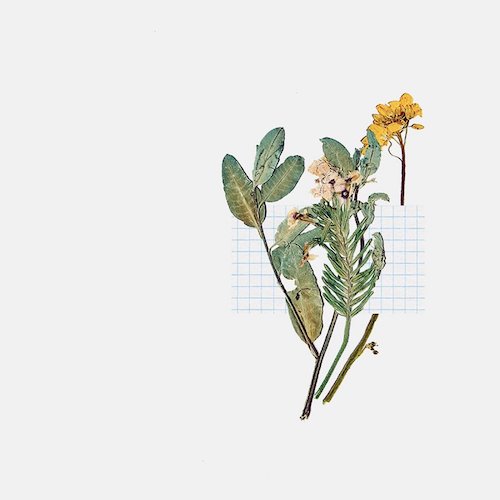 Week 29: July 12 - July 18
Hands Down (Reprise)

| The Greeting Committee

The original is one of my favourite songs, so I can't believe that I discovered the reprise so late. Hands down my favourite cute song.

indie pop 2017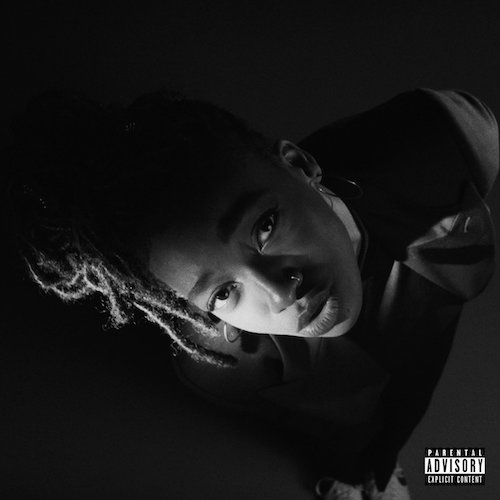 Week 28: July 5 - July 11
Selfish

| Little Simz

GREY Area is one of the only rap albums where I've added every single song to my playlist. Little Simz hits hard, but most importantly, she hits consistently.

rap 2019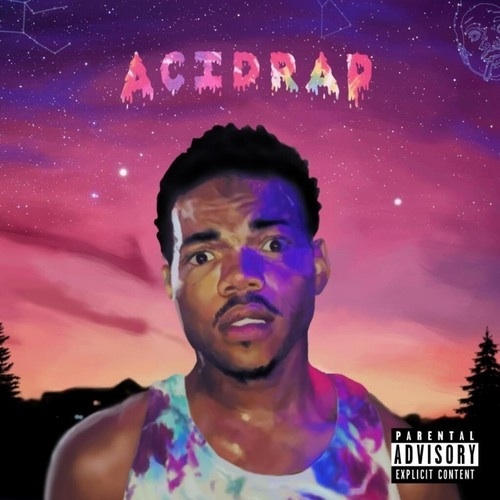 Week 27: June 28 - July 4
Cocoa Butter Kisses

| Chance the Rapper
i think my quality of life has significantly improved now that acid rap is back on spotify

— matt wang (@welcomemattwang) June 30, 2019
rap 2013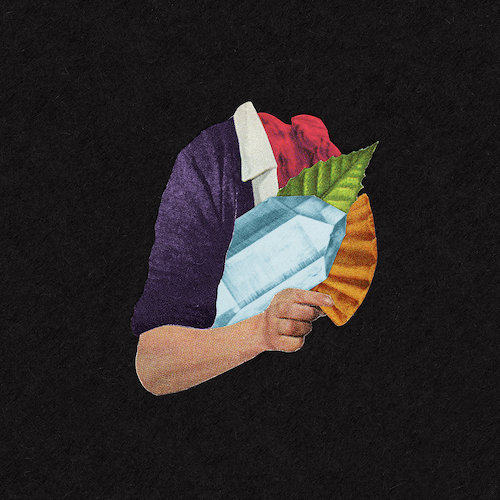 Week 26: June 21 - June 27
Chinese New Year

| SALES

Chinese New Year was a long time ago, but I'm still down. SALES sells me on an amazing hook and a raw sound.

pop 2014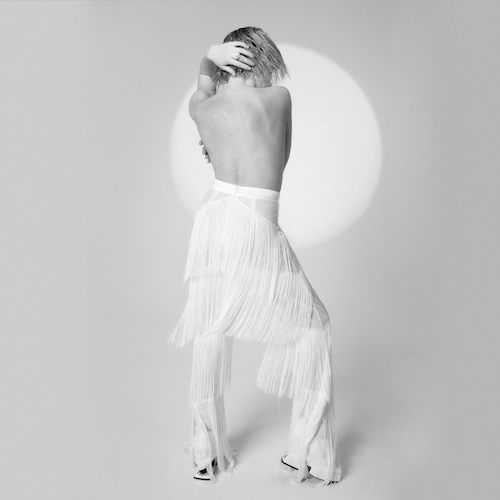 Week 25: June 14 - June 20
Feels Right

| Carly Rae Jepsen

You thought I wouldn't be rocking new Carly? She doesn't stop embracing core elements of electro pop to keep on making bops.

pop 2019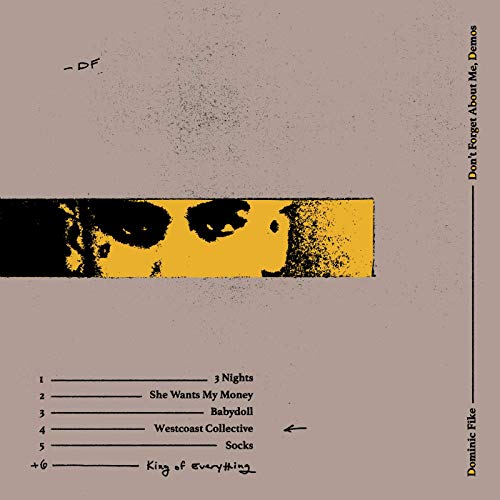 Week 24: June 7 - June 13
3 Nights

| Dominic Fike

I'd be remiss if I didn't mention this absolute earworm. I want more Dominic x BROCKHAMPTON.

alt pop 2018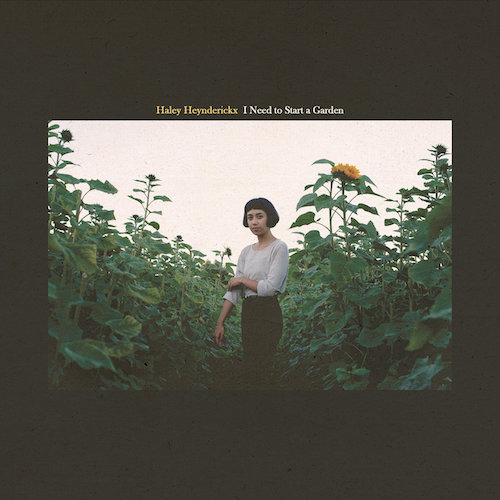 Week 23: May 31 - June 6
Oom Sha La La

| Haley Heynderickx

I Need to Start a Garden.

indie folk 2018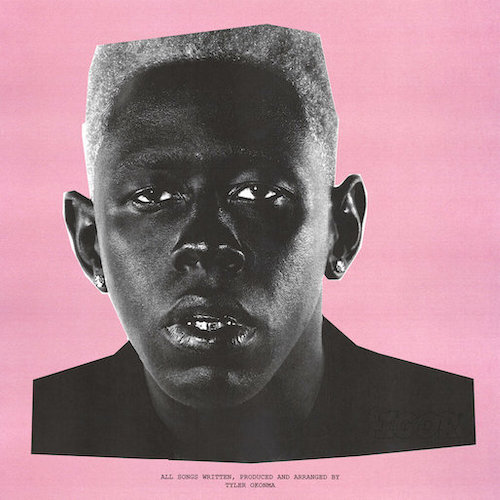 Week 22: May 24 - May 30
EARFQUAKE

| Tyler, the Creator

IGOR is unabashedly raw, emotional, and personal. Tyler presents a fresh take in an oversaturated rap scene, and a possible AOTY.

rap 2019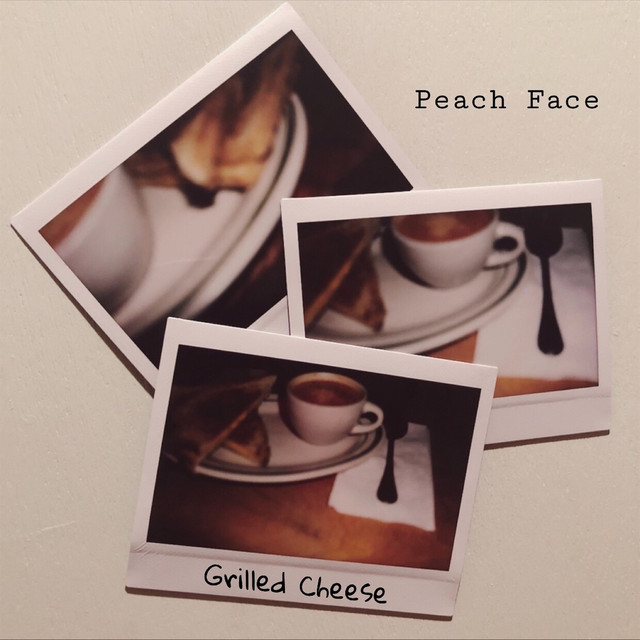 Week 21: May 17 - May 23
Grilled Cheese

| Peach Face

Grilled Cheese is an absolute earworm; I'm surprised that this is Peach Face's only song on Spotify, 'cause it's so damn catchy.

bedroom pop 2018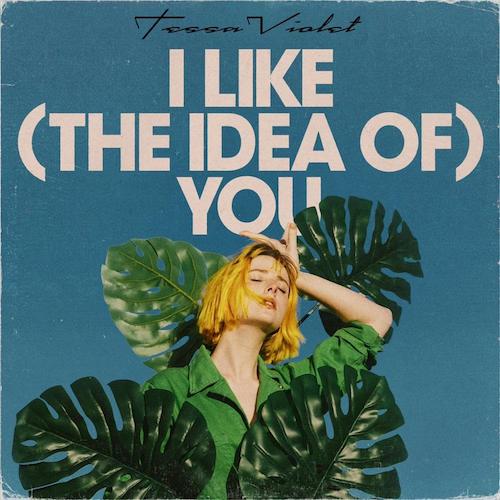 Week 20: May 10 - May 16
I Like (the idea of) You

| Tessa Violet

Tessa Violet drops another summer bop, filled with lovesick lyrics and production that makes you wanna dance.

indie pop 2019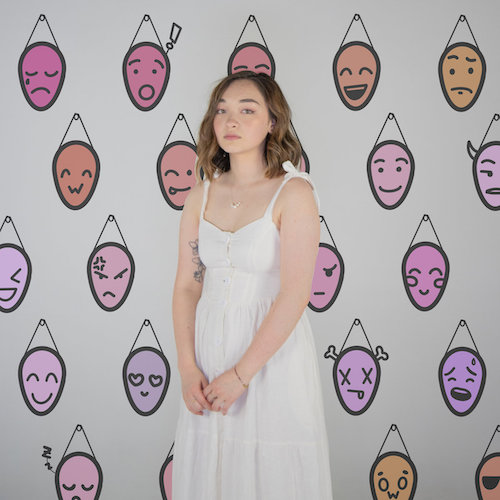 Week 19: May 3 - May 9
prom dress

| mxmtoon

New mxmtoon? Emotional vulnerability? Minimal production? Beautiful vocals? Instant banger.

bedroom pop 2019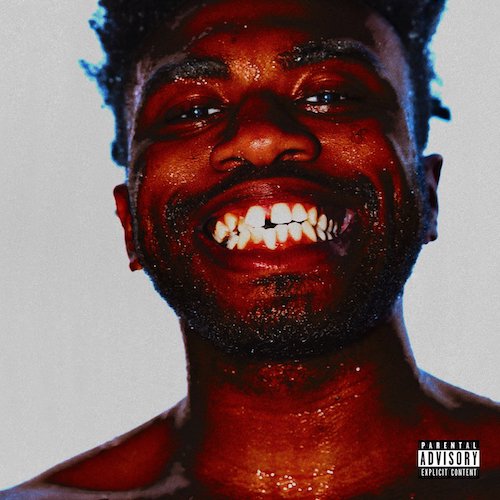 Week 18: Apr 26 - May 2
Boyer

| Kevin Abstract

The BROCKHAMPTON boys do it again. Energetic production, vibrant vocals, and personal slices of Kevin's life.

rap 2019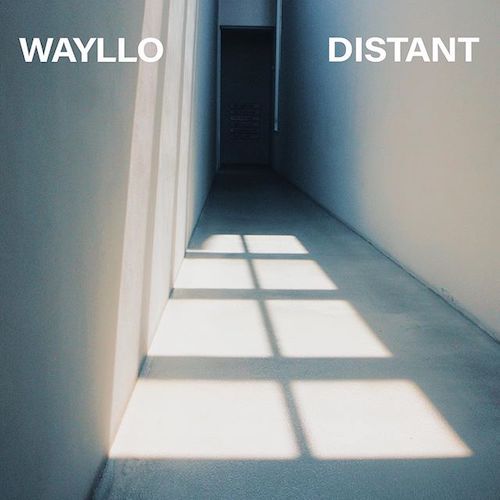 Week 17: Apr 19 - Apr 25
Distant

| Wayllo

Someone I went to high school with dropped a single, and it's fire. Reminds me of Snakehips, Major Lazer, and Louis the Child, in the best way possible.

electro pop 2019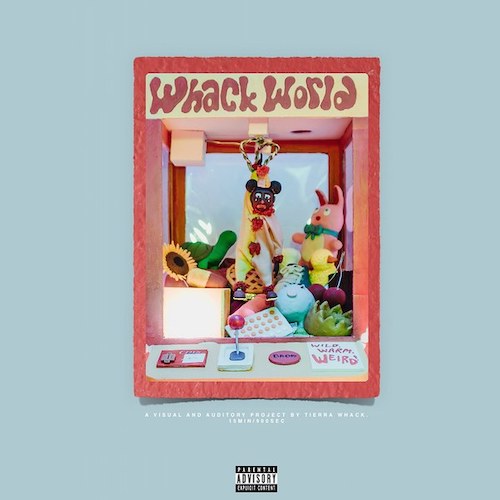 Week 16: Apr 12 - Apr 18
Hookers

| Tierra Whack

Tierra brings a refreshing and whacky take on contemporary rap, delivering a deeply emotional and passionate performance in just one minute.

rap 2018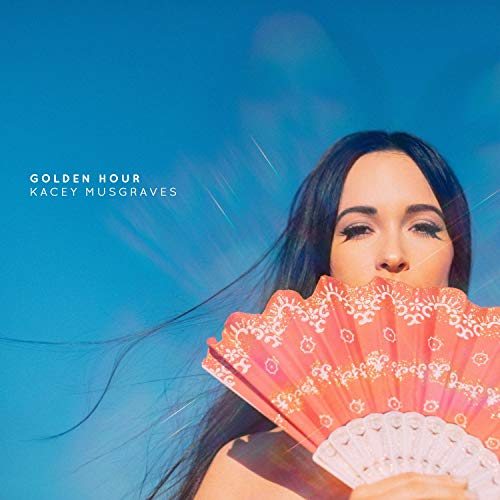 Week 15: Apr 5 - Apr 11
Butterflies

| Kacey Musgraves

I'm a bit late to the party, but Kacey Musgraves weaves together a beautifully melancholic pop-country album - chock full of tearjerkers and "aww" moments.

country 2018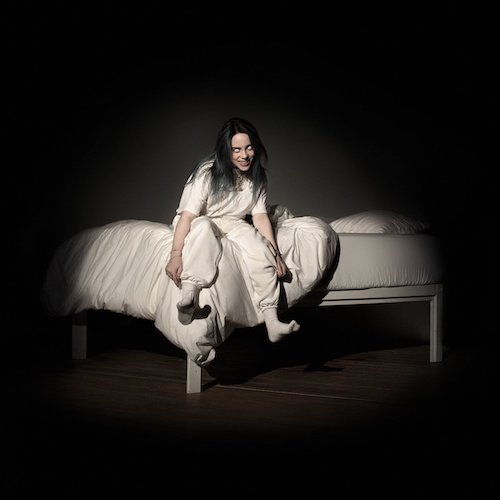 Week 14: Mar 29 - Apr 4
bad guy

| Billie Eilish

Billie brings a unique, consistent, and pretty spooky sound: a welcome addition to a pop scene filled with bland mediocrity, and from a 17 year-old no less.

pop 2019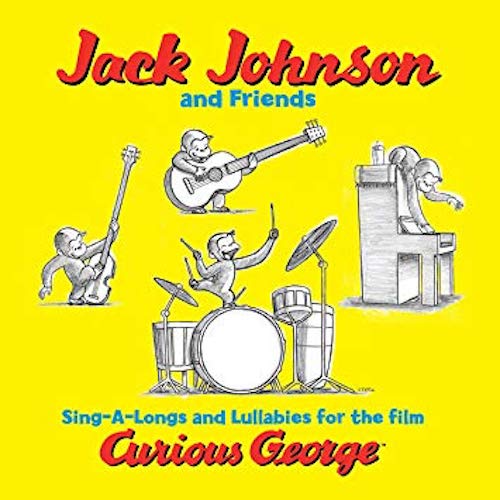 Week 13: Mar 22 - Mar 28
Upside Down

| Jack Johnson and Friends

Was surprised that this wasn't a Metro Boomin' collab, because this shit slaps.

pop 2006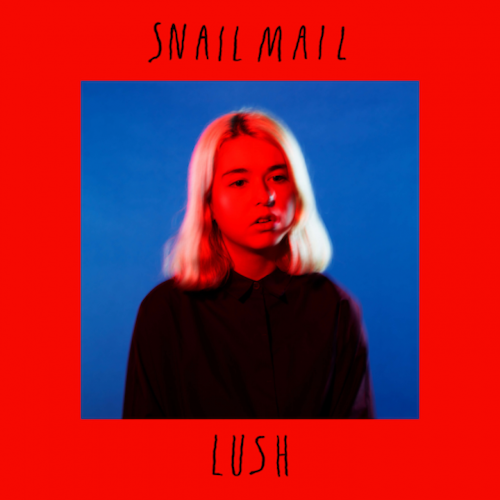 Week 12: Mar 15 - Mar 21
Pristine

| Snail Mail

Pristine is yet another addition to simp session bedroom pop and indie rock - as cliché as it sounds, you really do feel her pain.

indie rock 2018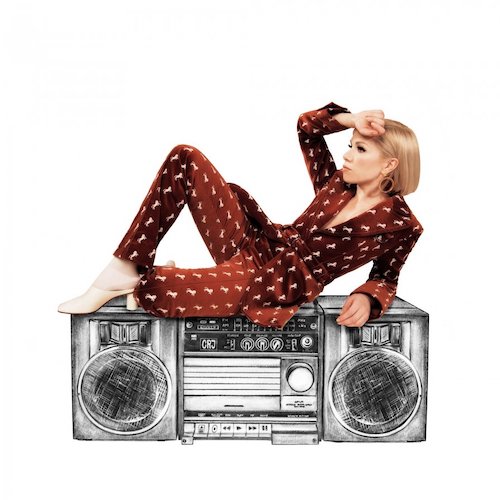 Week 11: Mar 8 - Mar 14
No Drug Like Me

| Carly Rae Jepsen

Carly's back with more bops. What else can I say.

pop 2019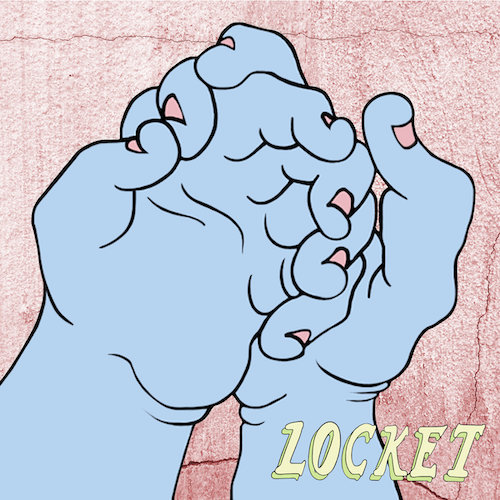 Week 10: Mar 1 - Mar 7
Locket

| Crumb

Locket is a tantalizing earworm, a combination of smooth rock and jazz-like elements that's been stuck in my head for the past few weeks.

indie rock 2017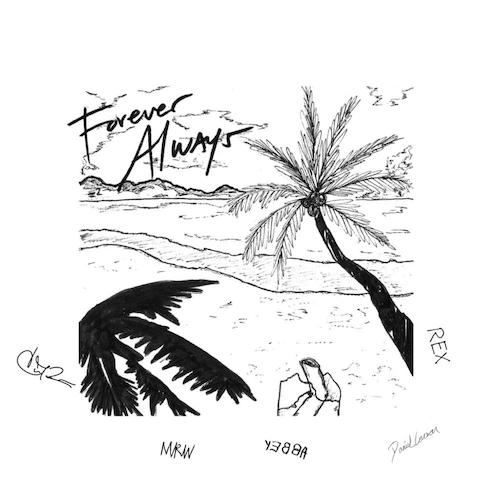 Week 9: Feb 22 - Feb 28
Forever Always

| Peter Cottontale, Chance the Rapper, Daniel Caesar, Madison Ryann Ward, YEBBA

A surprisingly star-studded feel-good song - something that definitely helps with a rough week of work.

indie pop 2018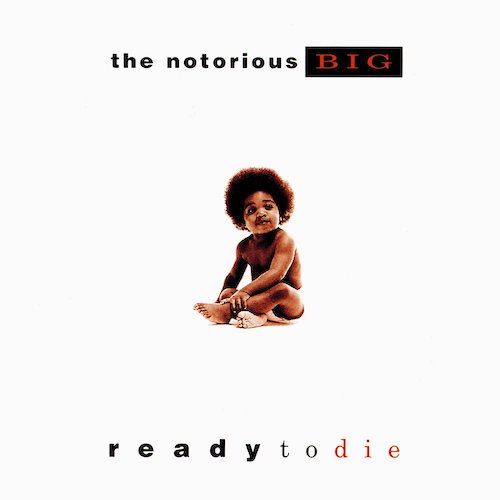 Week 8: Feb 15 - Feb 21
Gimme The Loot

| The Notorious B.I.G

Considering the prominence of "Gimme The Loot" as a producer tag and adlib, I thought it'd be nice to take it back to the OG. Biggie is just a straight killer on this track.

rap 1994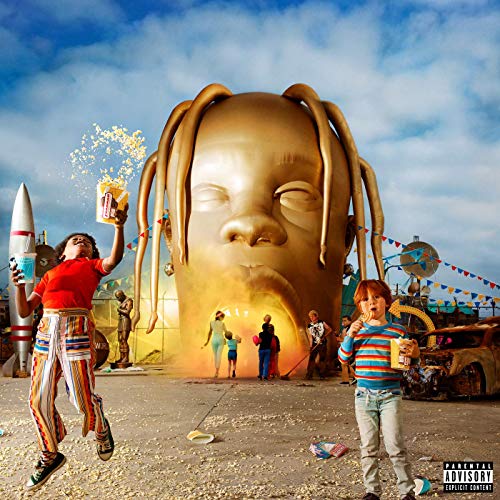 Week 7: Feb 8 - Feb 14
5% TINT

| Travis Scott

Travis weaves together a spooky vibe with a haunting piano chord, barebones beats, and his signature eerie autotune.

rap 2018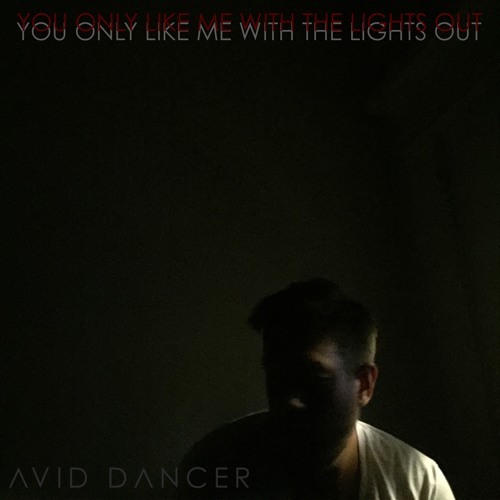 Week 6: Feb 1 - Feb 7
You Only Like Me With The Lights Out

| Avid Dancer

Strong, raw guitars and an equally raw voice addictingly convey a truth that nobody wants to hear.

alt rock 2016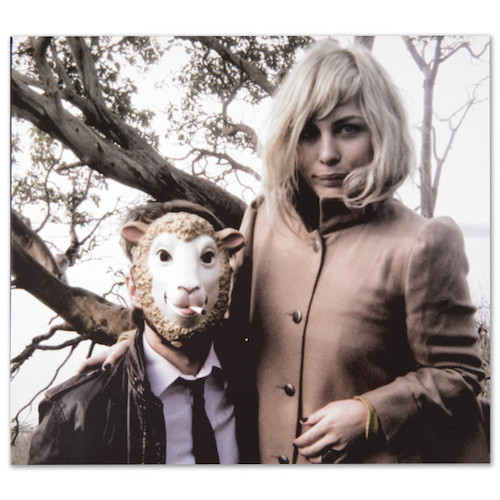 Week 5: Jan 25 - Jan 31
Rivers and Roads

| The Head and the Heart

A much-too-relatable emotional ballad about missed friends and love songs - bread and butter for any university student.

indie folk 2011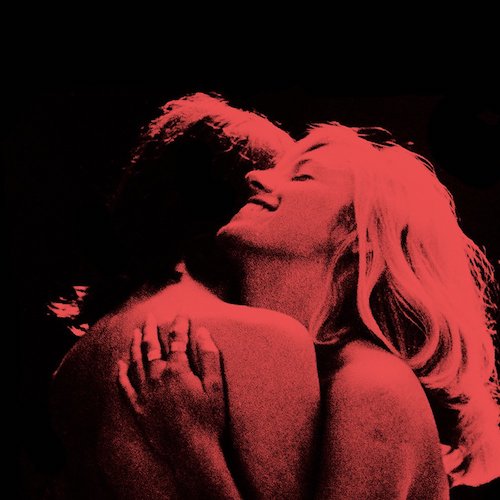 Week 4: Jan 18 - Jan 24
Lovers Rock

| TV Girl

Lovers Rock is entrancing, smooth pop at its best - something I imagine in the background of an upscale restaurant.

indie pop 2014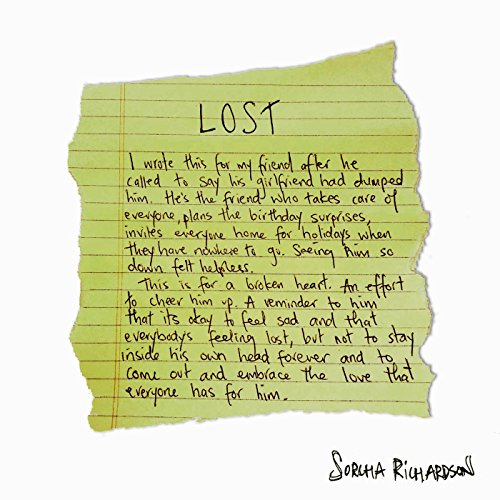 Week 3: Jan 11 - Jan 17
Ruin Your Night

| Sorcha Richardson

This is the catchiest sanger (sad banger) I've heard so far. The lyrics are so simple, yet so depressing.

indie pop 2016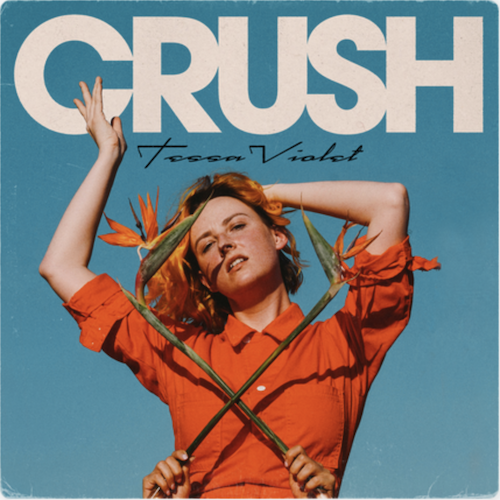 Week 2: Jan 4 - Jan 10
Crush

| Tessa Violet

Crush is what I love about modern pop: innovative and flashy production backed by simple but effective lyrics.

indie pop 2018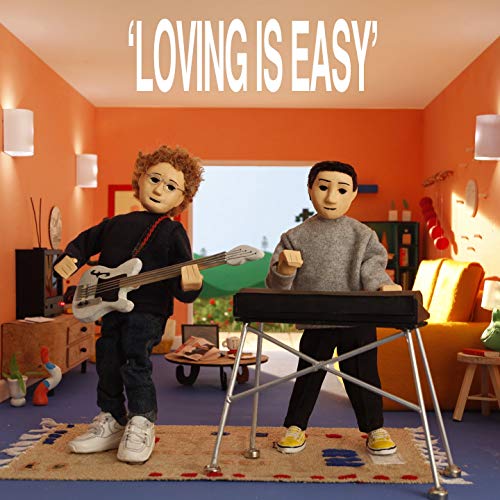 Week 1: Jan 1 - Jan 4
Loving Is Easy

| Rex Orange County

Rex Orange County makes another catchy and relatable love ballad.

indie pop 2017