Song of the Week
I listen to a lot of music, and I'm personally interested in seeing how my taste in music changes over time. As such, I've started this very small pet project: I document my favourite song of the week.
This project is definitely still a work in progress - I think there's a lot of cool statistical analysis I can do here. For now, give the artist count a look.
Oh yeah, and here's the Spotify playlist, for your convenience. And, a compact version, if you're into that.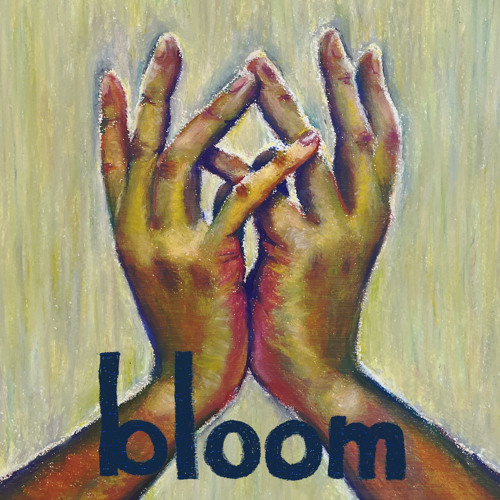 Week 257: November 24th - November 30th
bloom

| ネクライトーキー

Enjoyed the new Scott Pilgrim more than I thought I would!

jrock 2023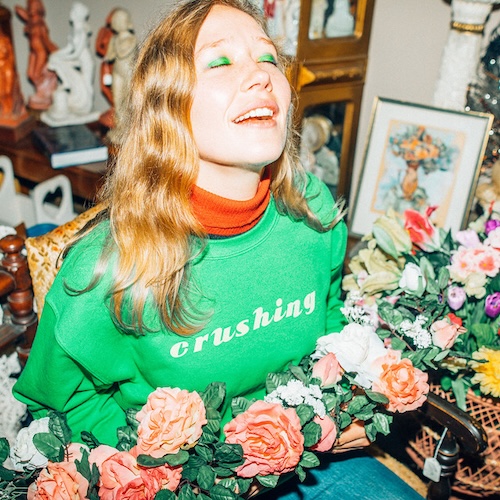 Week 256: November 17th - November 23th
Don't Know How To Keep Loving You

| Julia Jacklin

Truly crushing.

indie pop 2019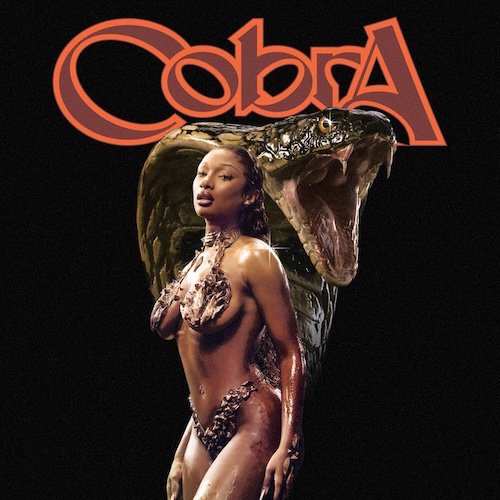 Week 255: November 10th - November 16th
Cobra

| Megan Thee Stallion

Megan continues to kill the sad and introspective hot girl music from Traumazine.

rap 2023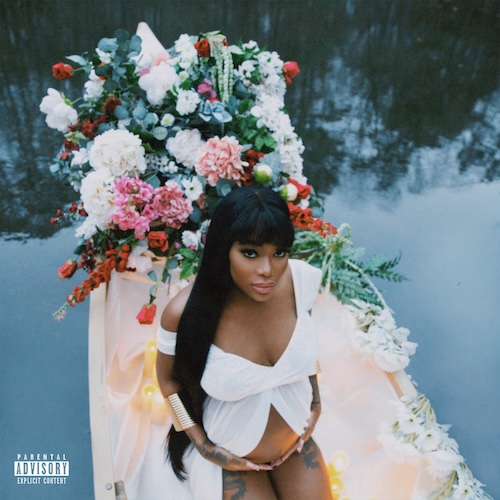 Week 254: November 3rd - November 9th
To Summer, From Cole - Audio Hug

| J. Cole

Maybe one of the sweetest rap songs I've ever heard?

rap 2023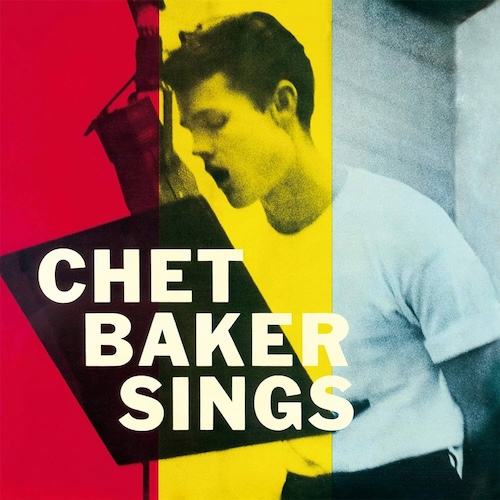 Week 253: October 27th - November 2nd
But Not For Me

| Chet Baker

Been on a massive Chet Baker binge this week!

vocal jazz 1954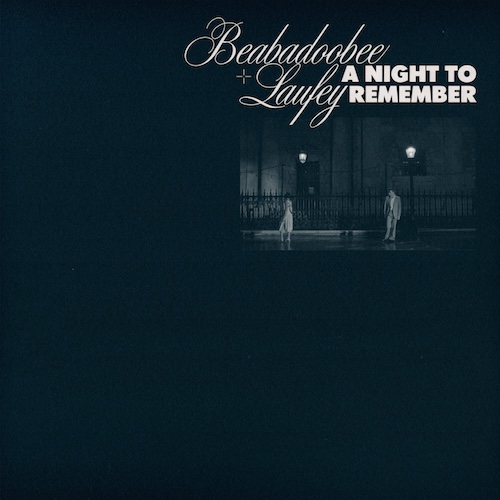 Week 252: October 20th - October 26th
A Night To Remember

| beabadoobee, Laufey

The duo I never knew I needed? And excited for Laufey's potential feature run.

alt pop 2023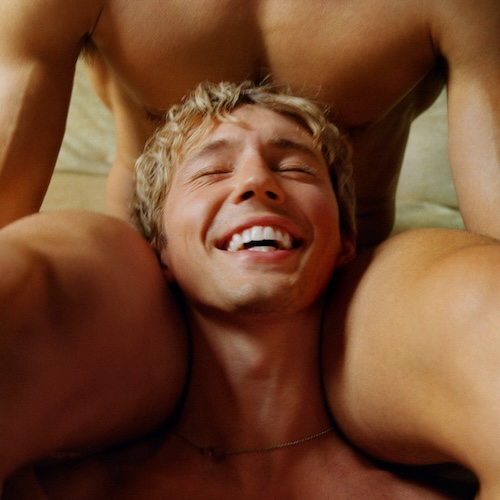 Week 251: October 13th - October 19th
What's The Time Where You Are

| Troye Sivan

Just another straight bop.

pop 2023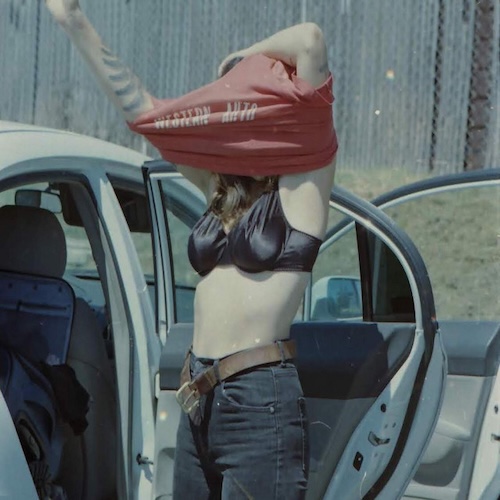 Week 250: October 6th - October 12th
Fucking Depressed

| Bad Daughter

rt

alt rock 2020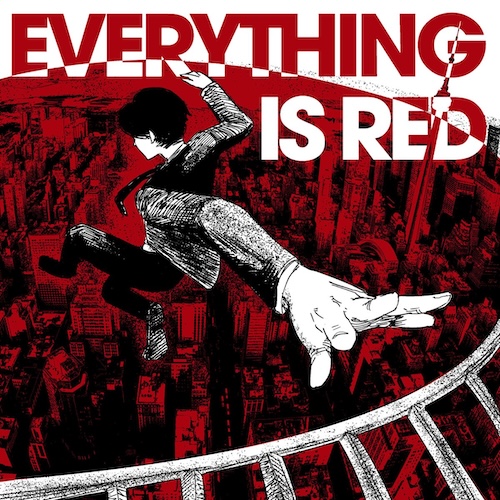 Week 249: September 29th - October 5th
EVERYTHING IS RED

| Koven Wei

I triple-taked when I saw this randomly; what a surprise from an old neighbour. Proud of him!

alt rock 2023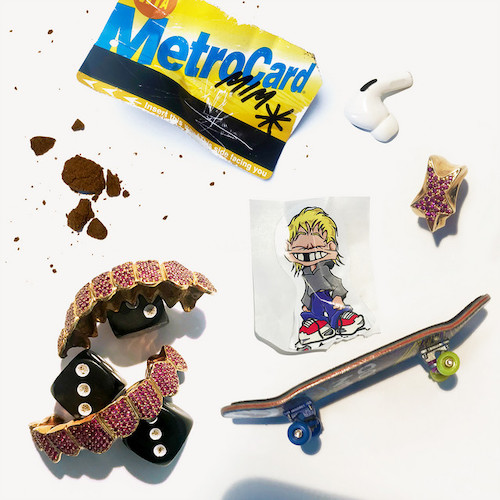 Week 248: September 22nd - September 28th
Nachts wach

| Miksu / Macloud, makko

Is this what language envy feels like? What an absolute bop.

german dance-rap? 2022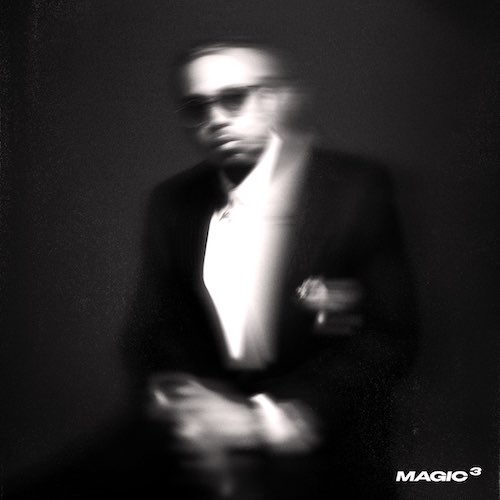 Week 247: September 15th - September 21st
1-800-Nas&Hit

| Nas, Hit-Boy

The end (?) of a mind-blowing era. I don't think we'll see a six album run like this any time soon.

rap 2023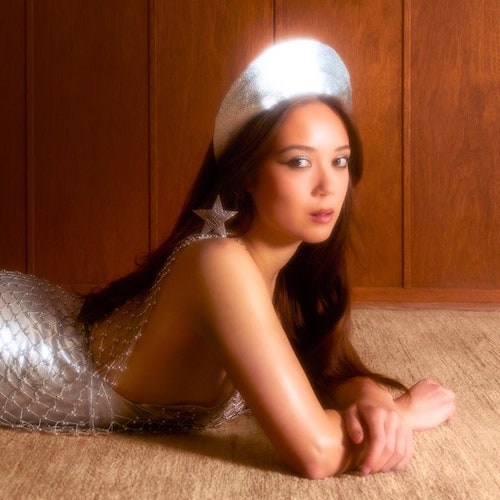 Week 246: September 8th - September 14th
While You Were Sleeping

| Laufey

Of course she's done it again. Jealous of my friends who saw her live in LA!

jazz pop 2023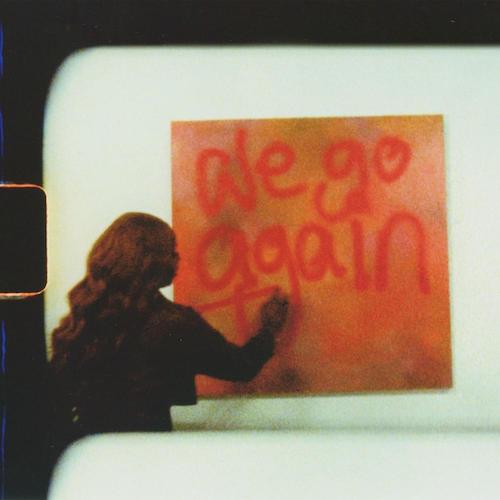 Week 245: September 1st - September 7th
Charge It

| ENNY

ENNY's flow is absolutely pristine; she excels on these laid-back beats.

rap 2023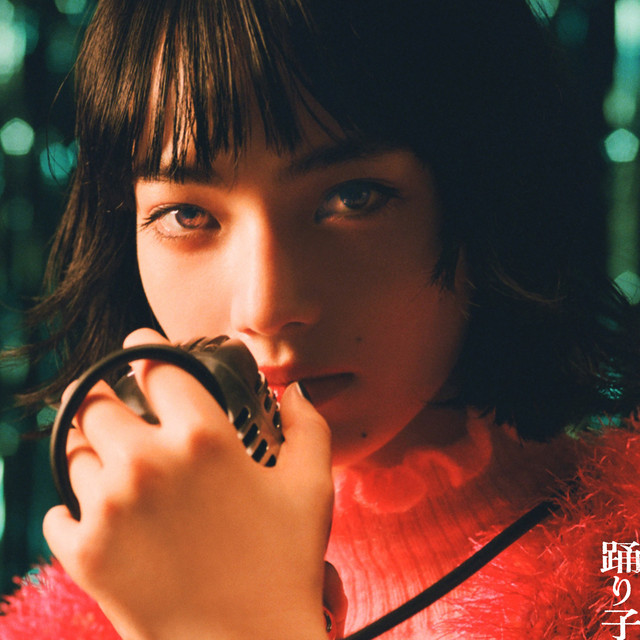 Week 244: August 25 - August 31
踊り子

| Vaundy

Bye Boston (and the work bestie)! What a smooth, danceable song.

jpop 2023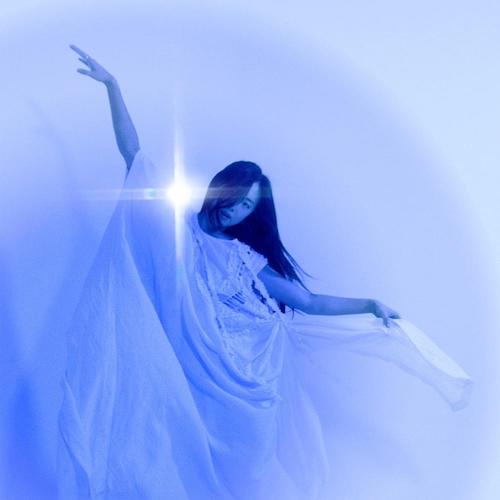 Week 243: August 18 - August 24
Oh No Darling!

| Sarah Kinsley

As my summer winds down, gotta give it to one of my songs of the summer. Shoutout Becky!

alt rock 2023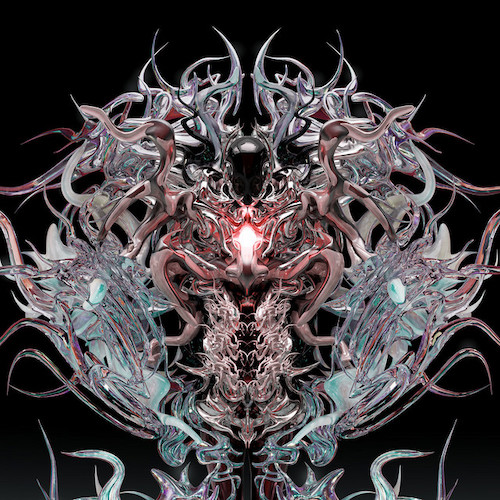 Week 242: August 11 - August 17
ABC

| Polyphia, Sophia Black

This song is such an earworm: the perfect balance of Polyphia's insane technical skill and a piece that doesn't take itself too seriously.

prog rock 2022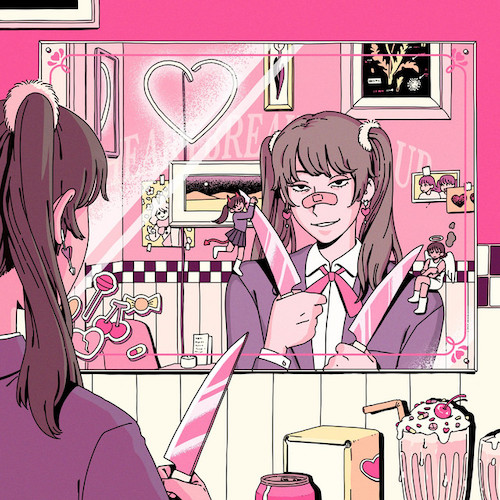 Week 241: August 4 - August 10
HEARTBREAKER CLUB

| City Girl, tiffi, Highvyn

The City Girl x tiffi combination is elite.

pop 2022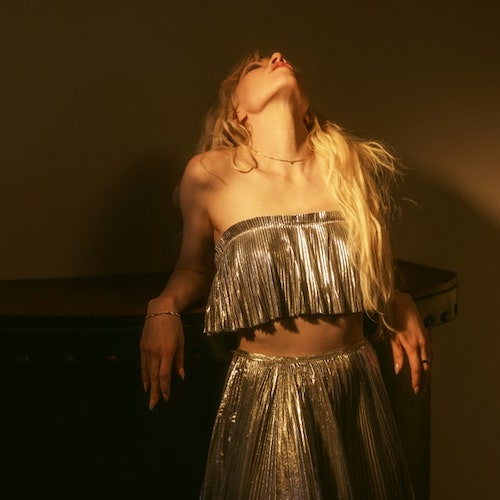 Week 240: July 28 - August 3
Come Over

| Carly Rae Jepsen

She's back :)

pop 2023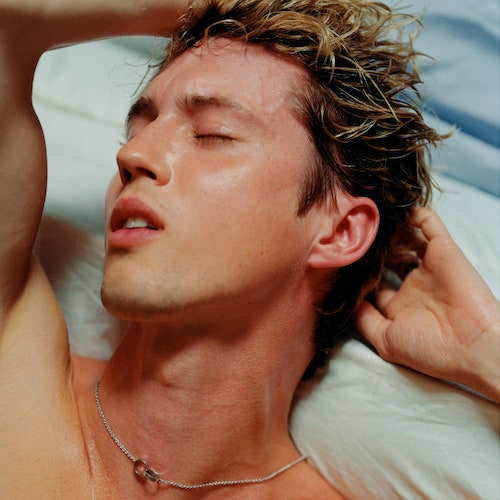 Week 239: July 21 - 27
Rush

| Troye Sivan

Absolute bop.

pop 2023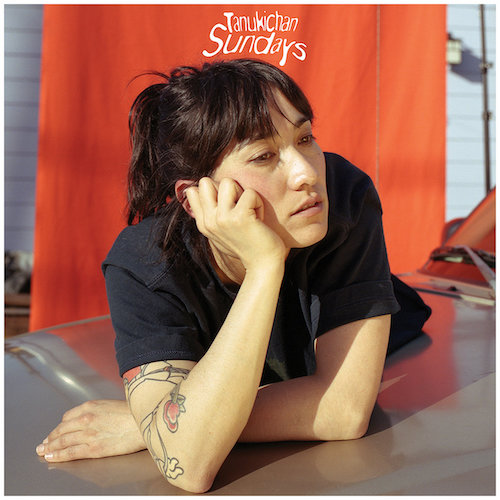 Week 238: July 14 - 20
Hunned Bandz

| Tanukichan

Laid-back, relaxing, and chill rock - perfect for a hot summer.

indie rock 2018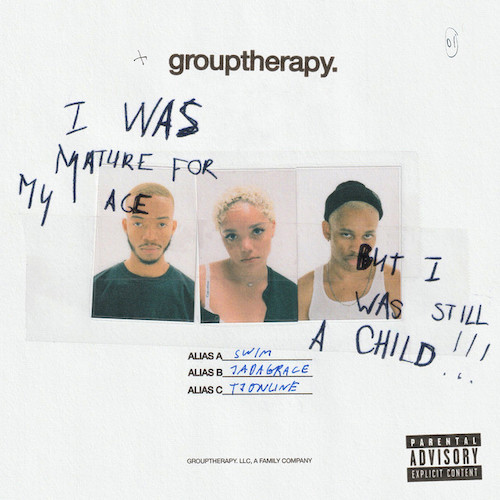 Week 237: July 7 - 13
FUNKFEST

| grouptherapy.

This gives me BROCKHAMPTON levels of excitement! What a flexible and unique album.

alt rap 2023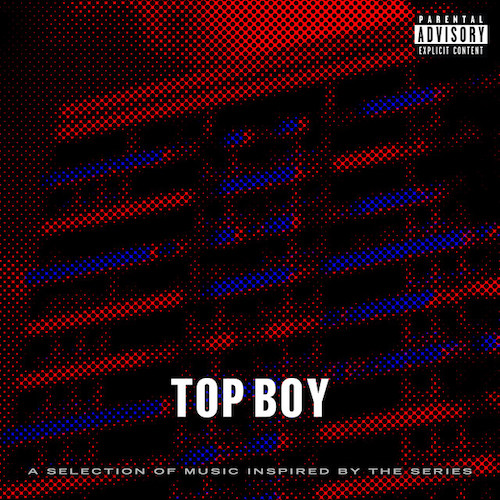 Week 236: June 30 - July 6
Professor X

| Dave

Nuts beat, and the "Little man want to jump on FIFA, so I'm close to the sun like Icarus" line has me cackling.

rap 2019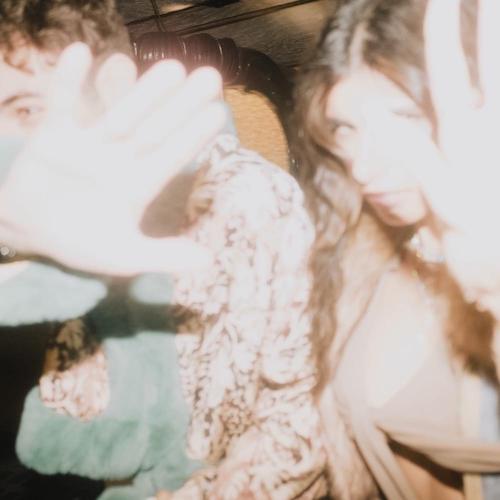 Week 235: June 23 - June 29
Nails

| Saint Levant

Saint Levant's genre-bending trilingual rap is smooth as butter. The music video definitely made me chuckle.

rap 2023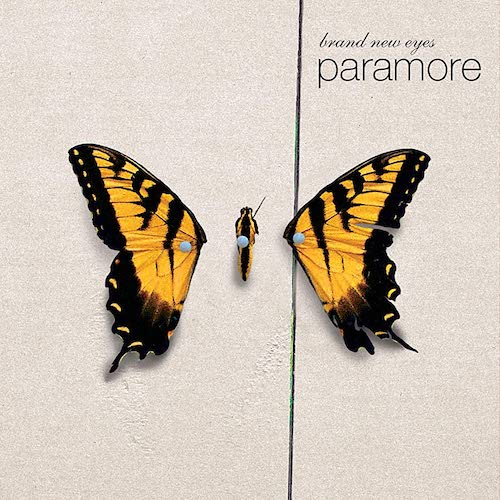 Week 234: June 16 - June 22
All I Wanted

| Paramore

Ugh, this emo rock era was a time. Love Paramore.

emo rock 2009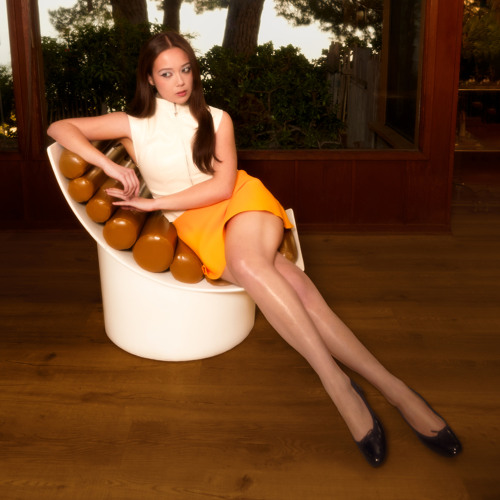 Week 233: June 9 - June 15
From The Start

| Laufey

I cannot underscore how amazing Laufey is. Elegant, charming, beautiful.

jazz pop 2023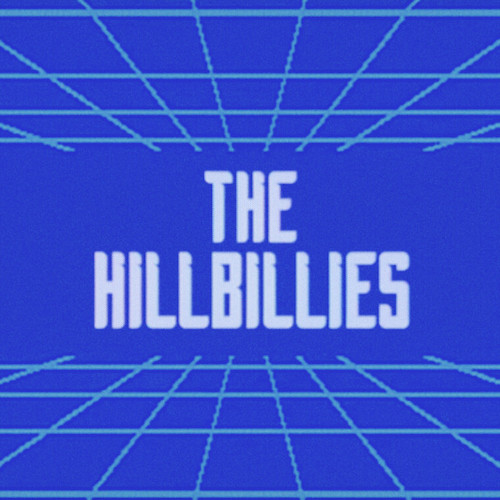 Week 232: June 2 - June 8
The Hillbillies

| Baby Keem, Kendrick Lamar

Glad to see the pgLang boys having fun.

rap 2023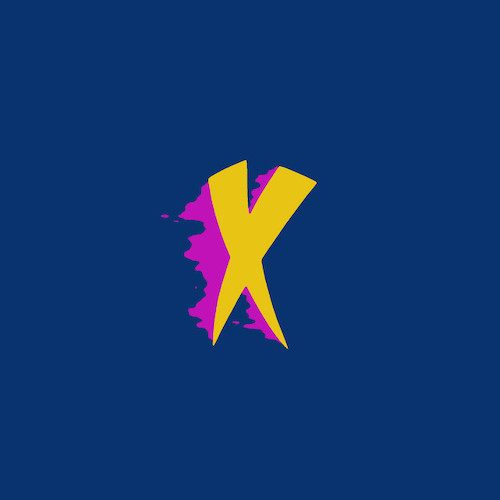 Week 231: May 26 - June 1
Daydreaming

| NxWorries, Anderson .Paak, Knxwledge

Quite excited for this album, it's another win for .Paak!

r&b 2023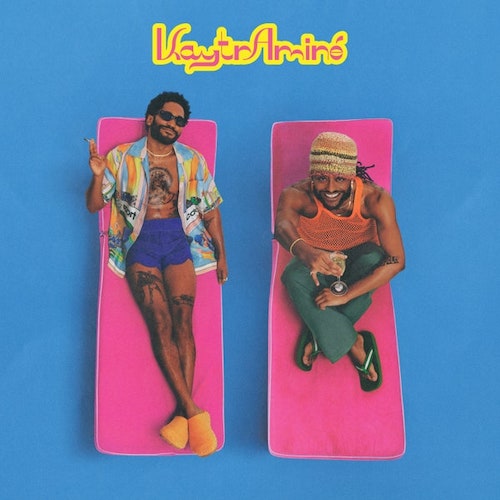 Week 230: May 19 - May 25
Master P

| KAYTRANADA, Aminé, Big Sean

bop bop bop

rap 2023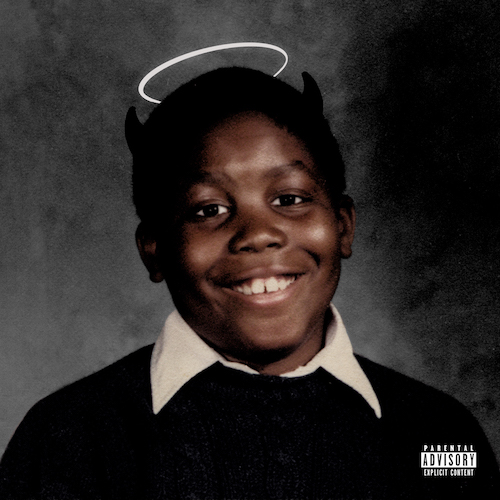 Week 229: May 12 - May 18
MOTHERLESS

| Killer Mike, Eryn Allen Kane

Painful, but also great timing.

rap 2023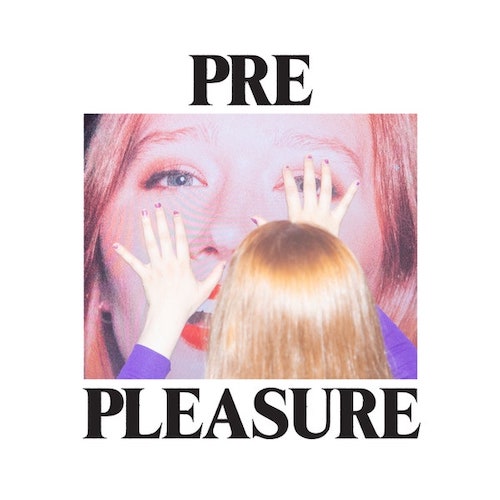 Week 228: May 5 - May 11
Love, Try Not To Let Go

| Julia Jacklin

Breaking a too-long streak of rap with a punchy, powerful, and almost overwhelming moden power ballad.

indie rock 2022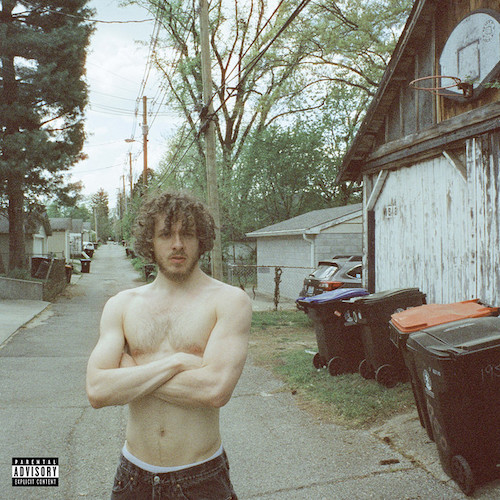 Week 227: April 28 - May 4
Gang Gang Gang

| Jack Harlow

It surprises me just how many people (including Fantano!) are missing what this song is about: a critique of "brotherhood" and its lack of accountability. Coming from an all-boys school that was hyperfixated on brotherhood above all else, this song hits too close to home. Really wasn't expecting this from Jack Harlow!

rap 2023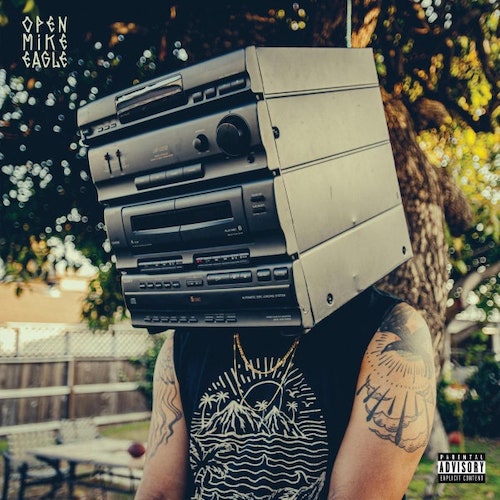 Week 226: April 21 - April 27
For DOOM

| Open Mike Eagle

On a massive rap binge recently, and so naturally tending towards OME!

rap 2022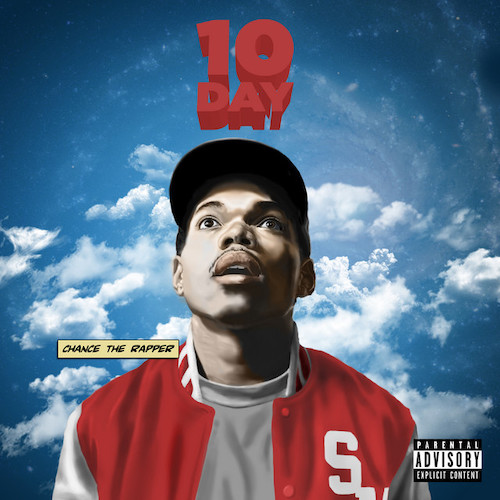 Week 225: April 14 - April 20
Prom Night

| Chance the Rapper

This for everybody's fucking prom night.

rap 2012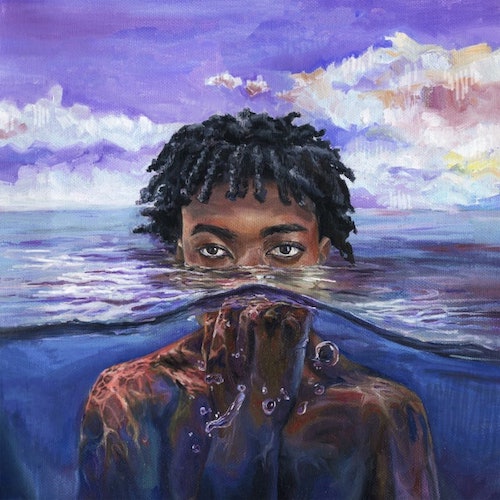 Week 224: April 7 - April 13
pg baby

| redveil

On a redveil grind.

rap 2022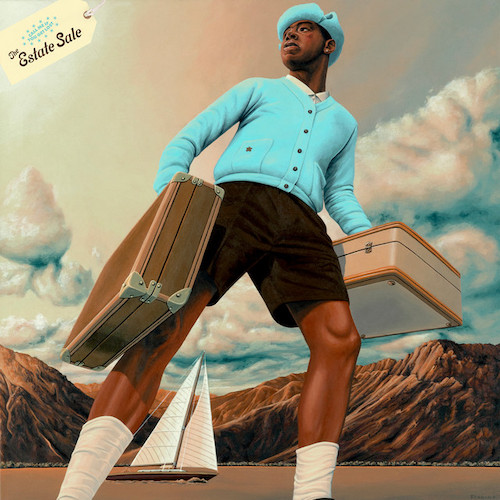 Week 223: March 31 - April 6
SORRY NOT SORRY

| Tyler, The Creator

Beautiful music video for a beautiful era of rap.

rap 2023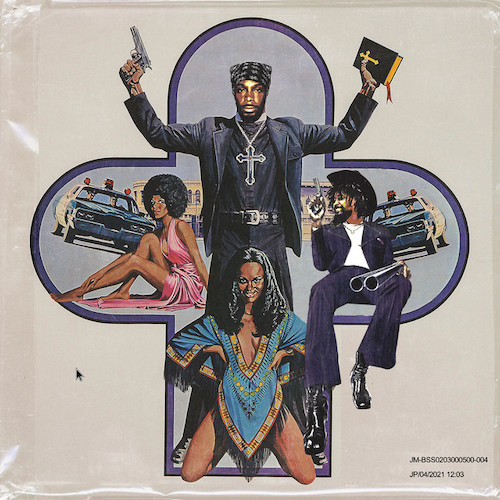 Week 222: March 24 - March 30
Kingdom Hearts Key

| JPEGMAFIA, Danny Brown, redveil

I have never cackled so much while being thoroughly amazed by a project's production. This one is closer to easy listening compared to … some of the other songs. Those scare me.

rap 2023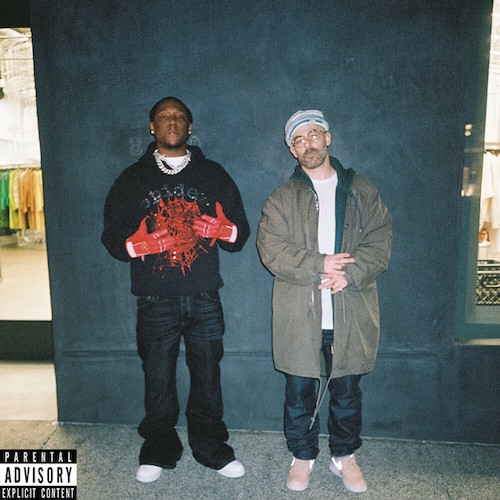 Week 221: March 17 - March 23
Slipping Into Darkness

| Hit-Boy, The Alchemist

Alchemist over a Hit-Boy beat, Hit-Boy over a Alchemist beat. Beautiful.

rap 2023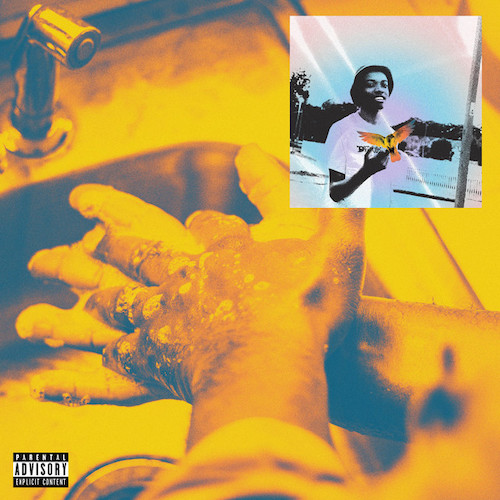 Week 220: March 10 - March 16
Weight

| redveil

This is top-notch production; one of the more innovative soul samples I've listened to!

rap 2020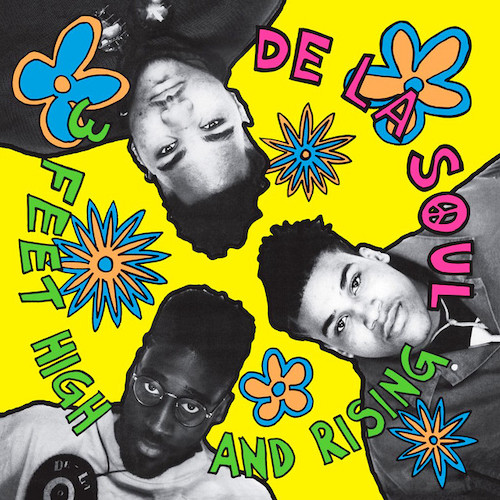 Week 219: March 3 - March 9
Eye Know

| De La Soul, Otis Redding

Can't believe that De La is finally back. What a classic!

rap 1989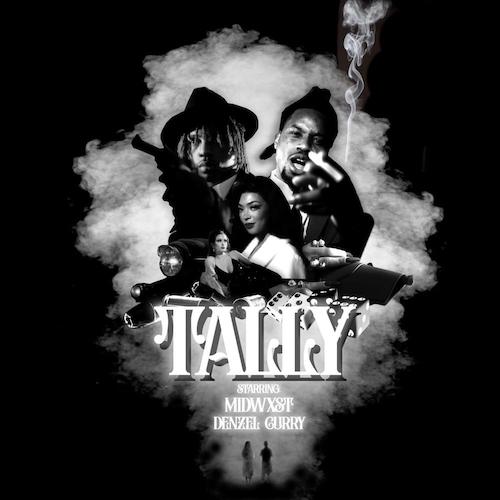 Week 218: February 24 - March 2
Tally

| midwxst, Denzel Curry

It's not polished, but it's fun.

rap 2023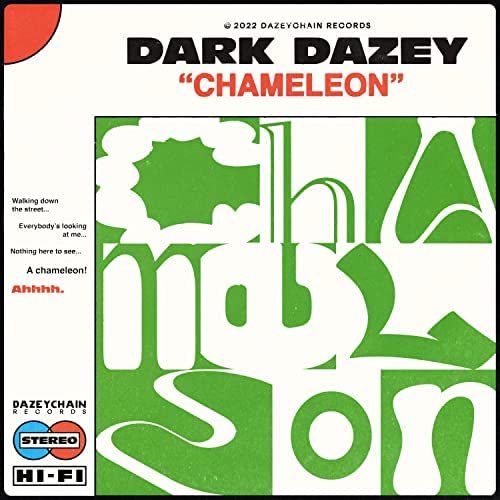 Week 217: February 17 - February 23
Chameleon

| Dark Dazey

To me it's wild that Fantano has now reviewed Dark Dazey. Feels like I'm seeing a band blow up in real-time!

indie rock 2023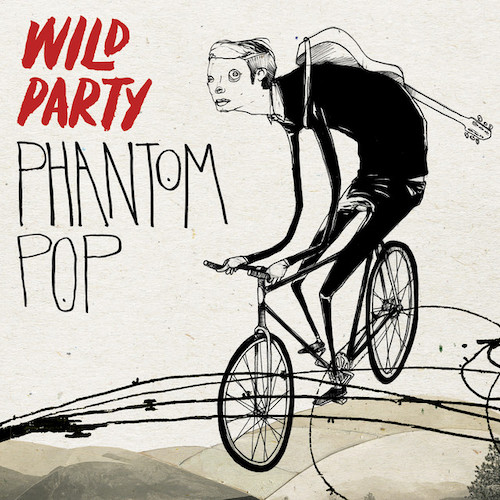 Week 216: February 10 - February 16
OutRight

| Wild Party

Super slow week and not much new music. This song is almost a nostalgia trip à la Two Door Cinema Club.

indie rock 2014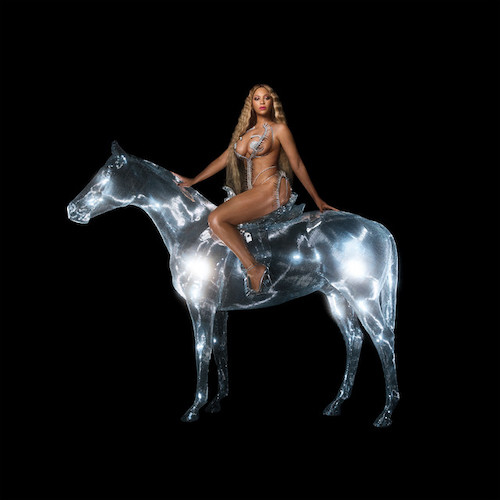 Week 215: February 3 - February 9
CUFF IT

| Beyoncé

Shoutout Beyoncé for nabbing the most Grammys ever.

dance 2022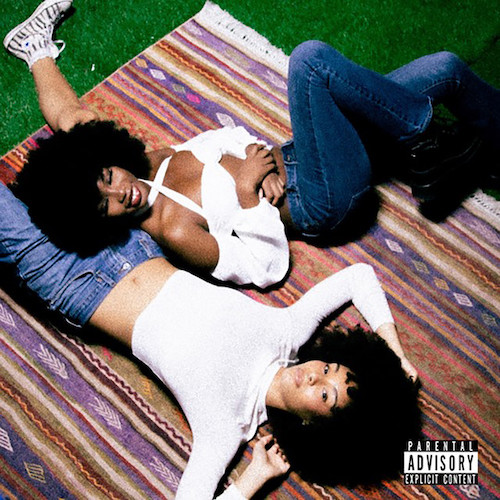 Week 214: January 27 - February 2
Two Tens

| Cordae, Anderson .Paak

It's not RNP, but it shouldn't be. Smooth!

rap 2023
Week 213: January 20 - January 26
GOATED.

| Armani White, Denzel Curry

Denzel imbues a simple beat and chorus with inventive wordplay, effortlessly switches flows, and that signature Denzel energy.

rap 2023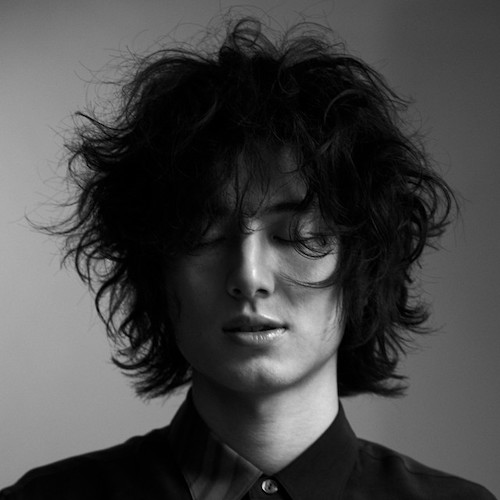 Week 212: January 13 - January 19
Shinunoga E-Wa / 死ぬのがいいわ

| Fuji Kaze / 藤井風

So late to the trend, but what a medley of pop, jazz, and rap production.

jpop 2020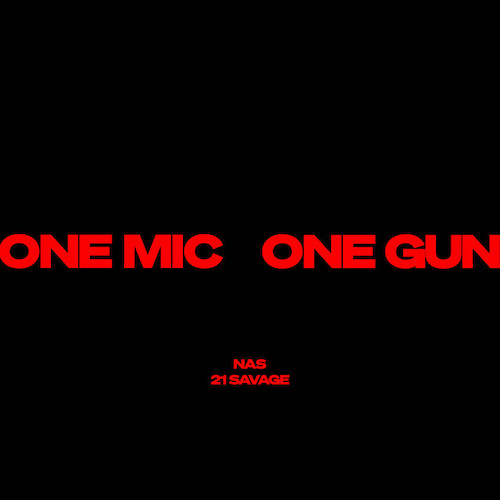 Week 211: January 6 - January 12
One Mic One Gun

| Nas, 21 Savage

Been bumping this for the past month. What a great way to squash a beef!

rap 2022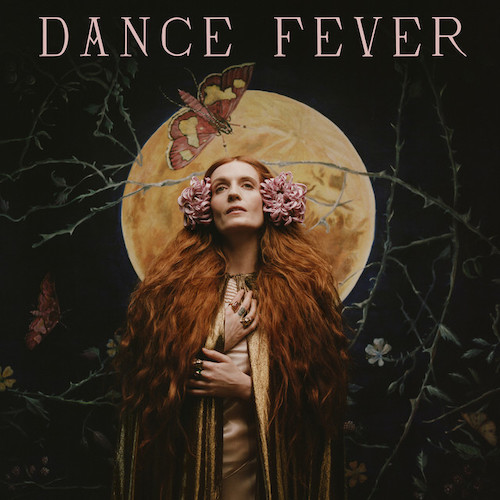 Week 210: December 30 - January 5
King

| Florence + The Machine

Can't believe I missed this!

pop rock 2022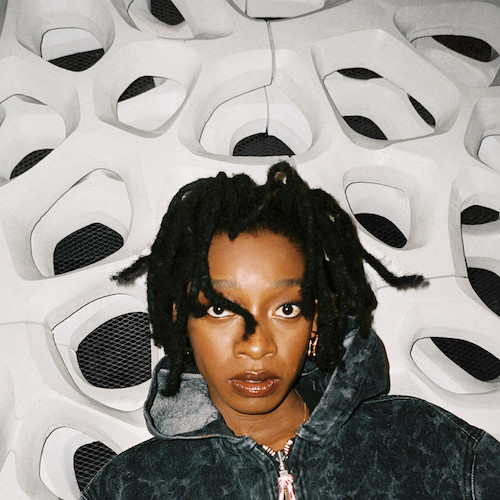 Week 209: December 23 - December 29
Gorilla

| Little Simz

Will never say no thank you to more Little Simz.

rap 2022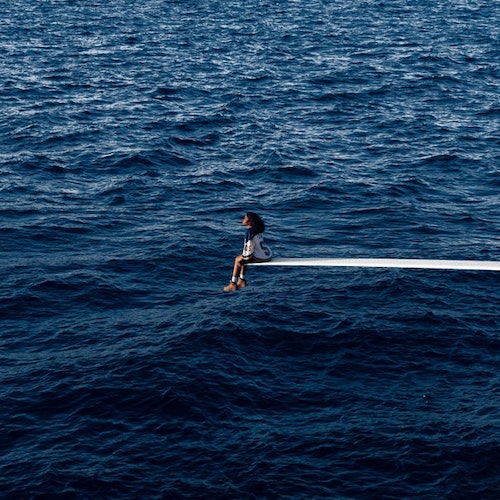 Week 208: December 16 - December 22
Kill Bill

| SZA

Finally, new SZA - and it's stellar.

r&b 2022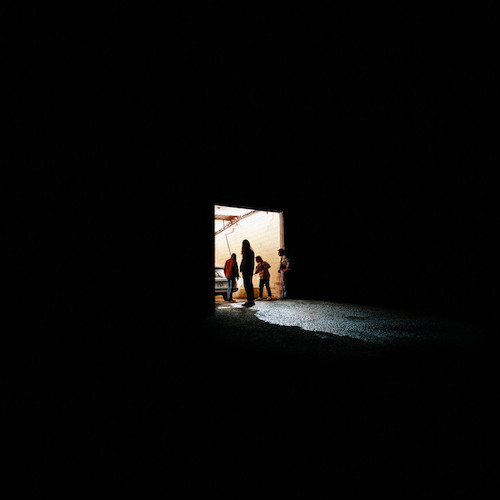 Week 207: December 9 - December 15
Look Out!

| Peach Pit

Smooth and serene for a sleep-filled Seattle.

alt rock 2022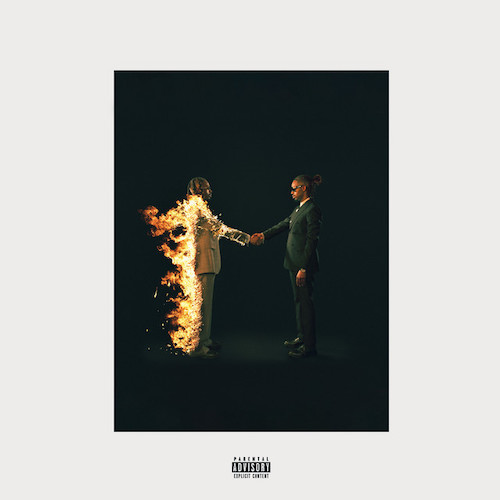 Week 206: December 2 - December 8
Feel The Fiyaaaah

| Metro Boomin, A$AP Rocky, Takeoff

Stellar sample. Somber, neat alphabet verse from Takeoff. Album's not perfect, but Metro is definitely back.

rap 2022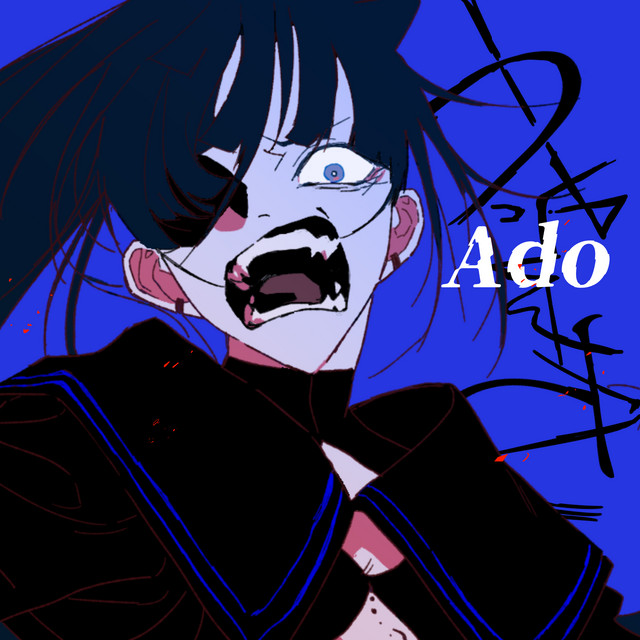 Week 205: November 25 - December 1
うっせぇわ

| Ado

Absolutely out of this world vocal range and production! I'm much too late to this bandwagon.

japanese electropop 2020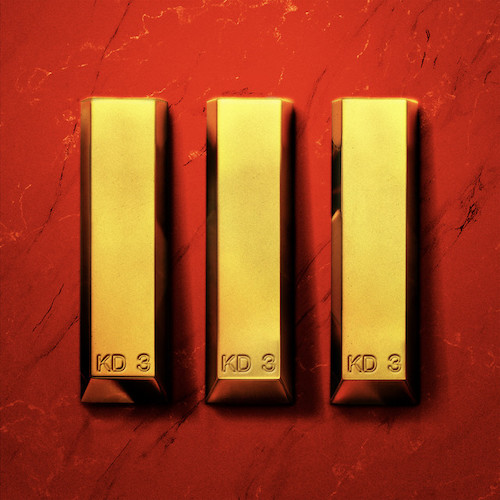 Week 204: November 18 - November 24
First Time

| Nas

Nas & Hit-Boy run it back on KD3 and the quality is still there. Unparalleled.

rap 2022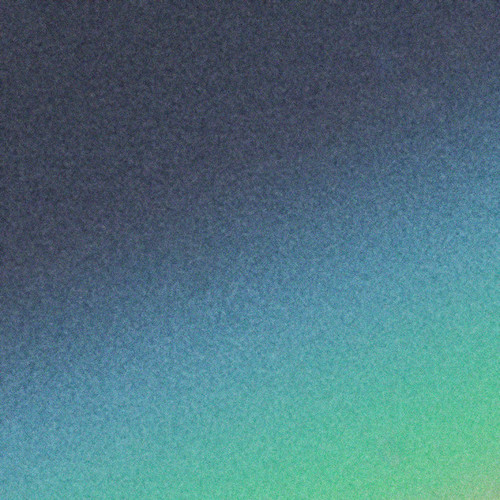 Week 203: November 11 - November 17
Die For You

| Joji

And I hope it's true

pop 2022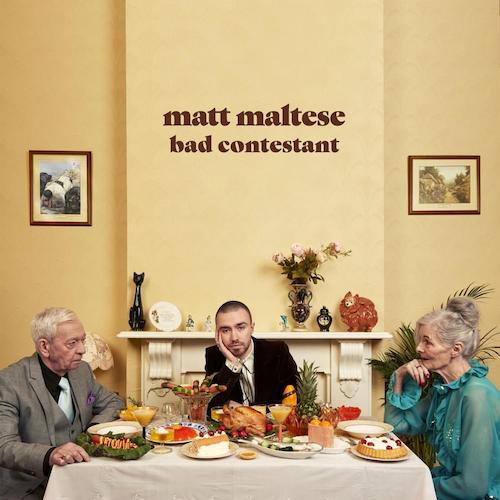 Week 202: November 4 - November 10
As The World Caves In

| Matt Maltese

It's hard to reconcile how absurd this song premise is with its beauty; I love both Matt and Sarah's versions. Does feel like things are caving in :/

pop 2018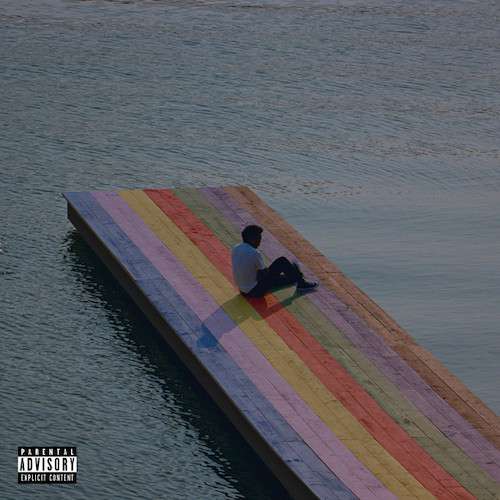 Week 201: October 28 - November 3
patience interlude

| Baby Keem

a stellar deluxe

rap 2022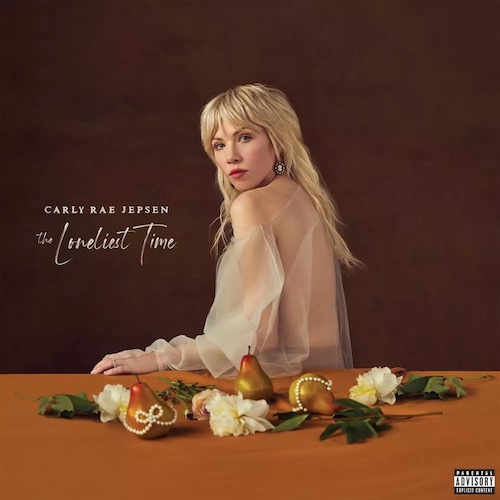 Week 200: October 21 - October 27
Sideways

| Carly Rae Jepsen

crj crj crj

pop 2022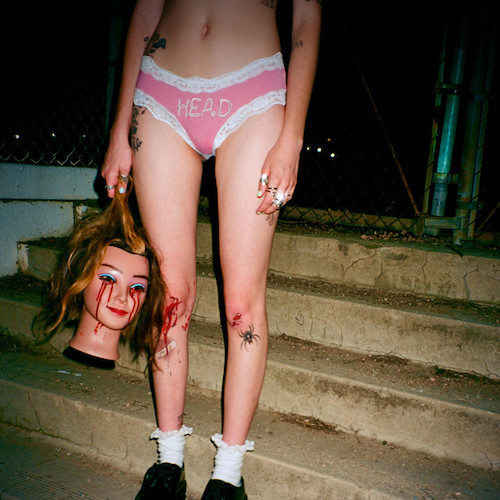 Week 199: October 14 - October 20
HEAD

| Devon Again

in my head

pop 2022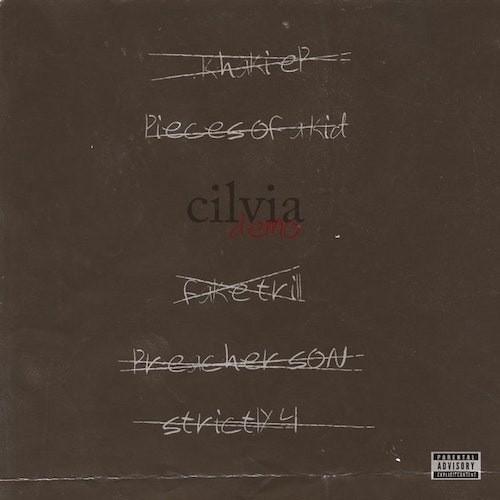 Week 198: October 7 - October 13
Heavenly Father

| Isaiah Rashad

rap 2014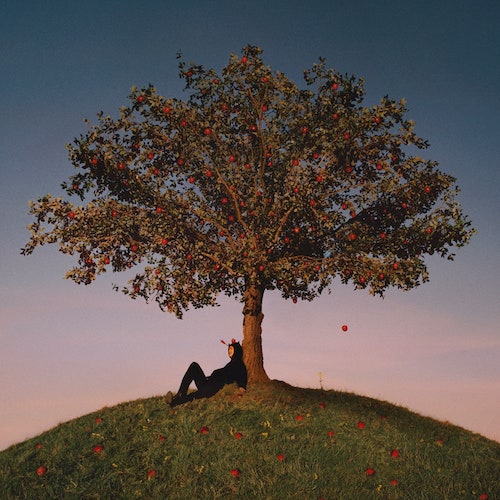 Week 197: September 30 - October 6
i tried

| slowthai

rap 2021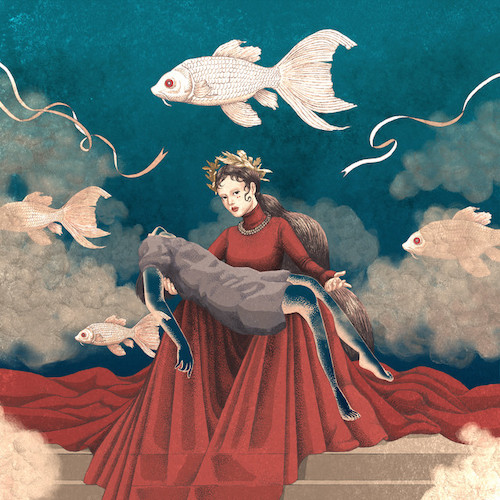 Week 196: September 23 - September 29
KAZINO

| BIBI

How did I miss this when it came out?

pop 2020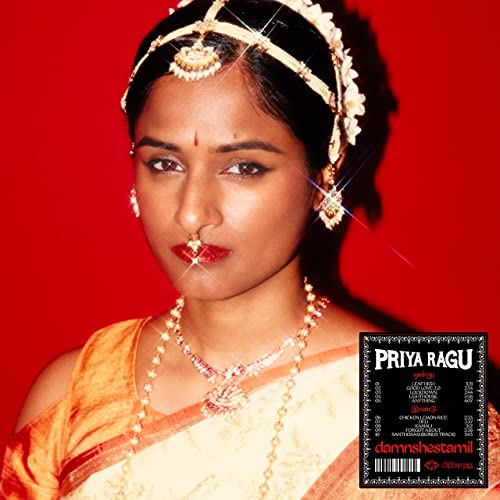 Week 195: September 16 - September 22
Forgot About

| Priya Ragu

how could

pop 2021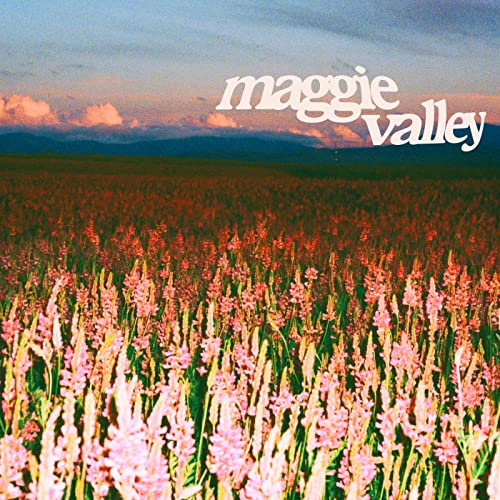 Week 194: September 9 - September 15
Stoked

| Weston Estate

huge weston estate week

indie pop 2022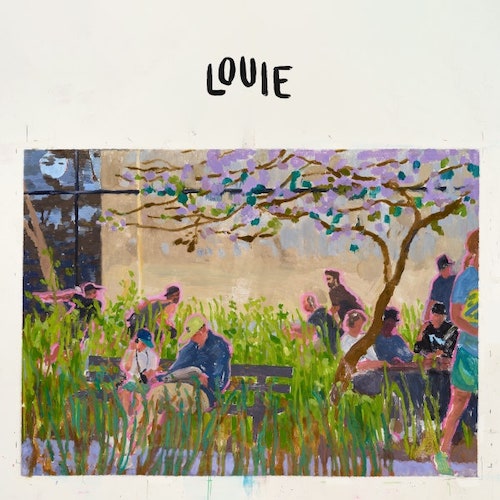 Week 193: September 2 - September 8
Still

| Kenny Beats

I've loved following Kenny ever since The Cave and his Twitch stream. LOUIE is his raw creativity, love of the art, and playfulness all bundled in a tight beat pack. Stellar.

instrumental hip-hop 2022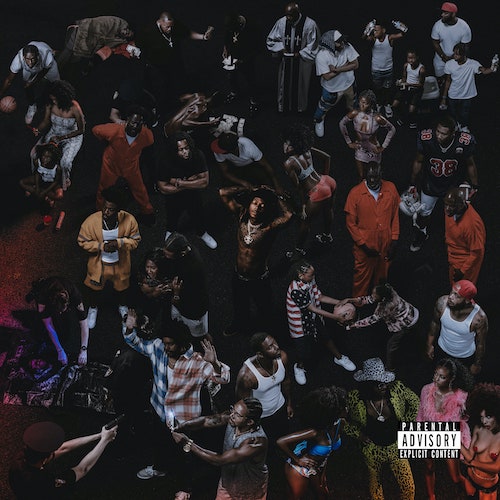 Week 192: August 26 - September 1
Crack Sandwich

| JID

JID dances around the beat like it's ballet, doesn't pull punches like it's boxing, and tackles tough subject matter like it's football - entrancing.

rap 2022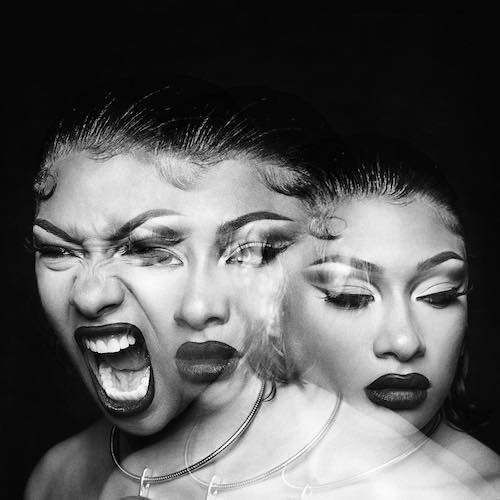 Week 191: August 19 - August 25
Budget

| Megan Thee Stallion, Latto

I don't know what's more killer: Megan's flow or the sample.

rap 2022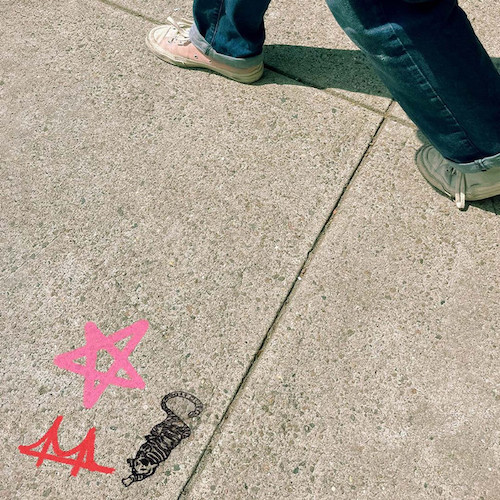 Week 190: August 12 - August 18
SAN FRANCISCO SIDEWALK

| Tiffany Day

Close by, a different production style, and introspective noise. Love.

pop 2022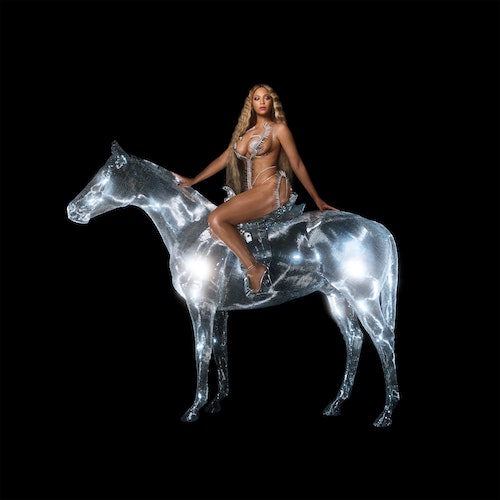 Week 189: August 5 - August 11
ENERGY

| Beyoncé, Beam

This album has an energy out of this world - everything the Drake album wanted to be.

dance pop 2022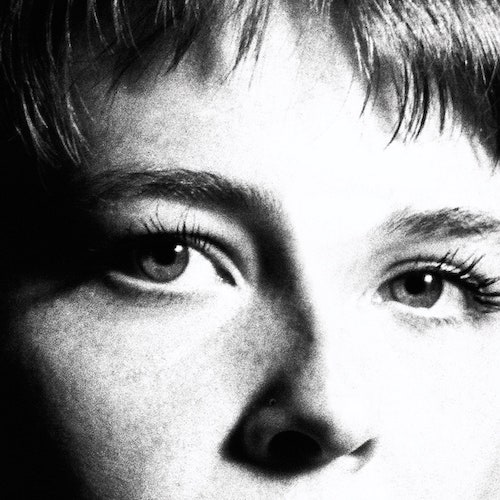 Week 188: July 29 - August 4
Shatter

| Maggie Rogers

Maggie Rogers is back with a fiery passion. Love every minute of this album.

alt pop 2022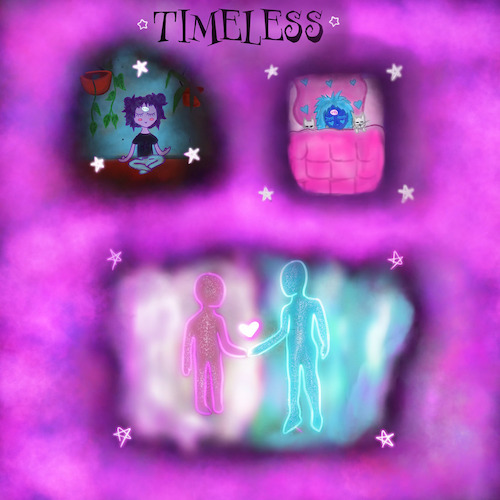 Week 187: July 22 - July 28
Timeless

| Ambar Lucid

An admittedly subpar album cover hides one of the smoothest hooks I've heard this year, and probably, ever.

alt pop 2022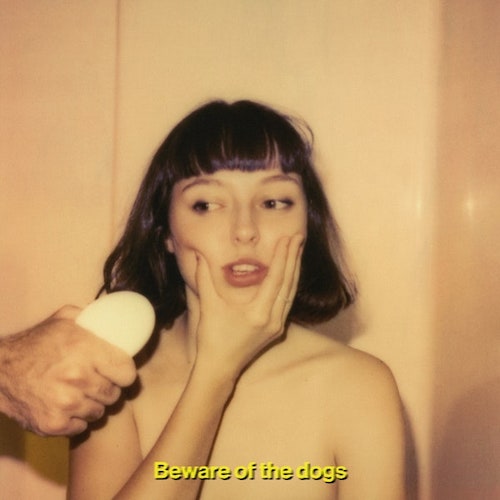 Week 186: July 15 - July 21
Beware of the Dogs

| Stella Donnelly

Something about this album and this song just hit different. There's a pain and timbre in her voice that's patently unique.

indie pop-rock 2019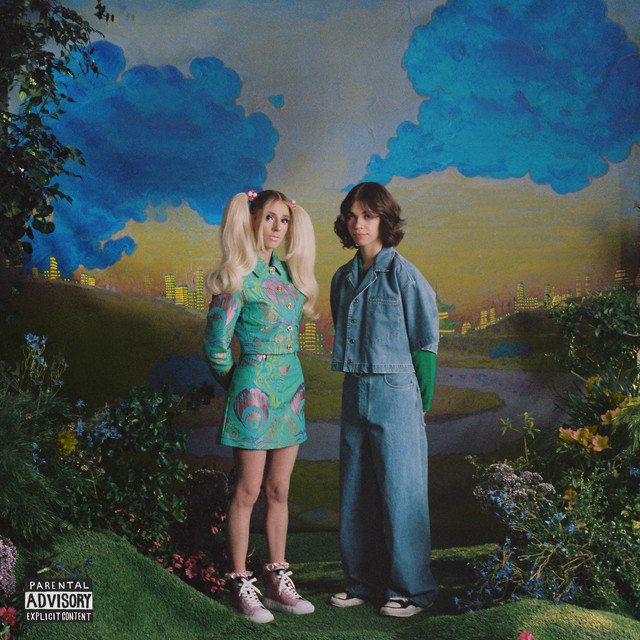 Week 185: July 8 - July 14
TAKE A CHANCE

| DOMi & JD BECK, Anderson .Paak

It seems like just yesterday that I saw DOMi and JD hang out with Kenny Beats on stream. There's something unique about their music. They make me feel old.

jazz r&b 2022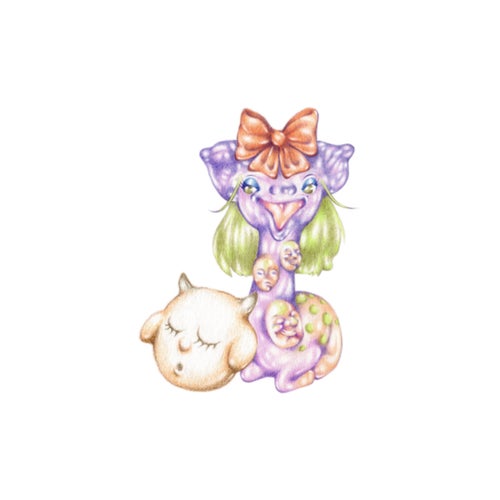 Week 184: July 1 - July 7
hollaback bitch

| Mura Masa, Shygirl, Channel Tres

Absolute earworm from three artists perfectly in their zone.

alt r&b 2022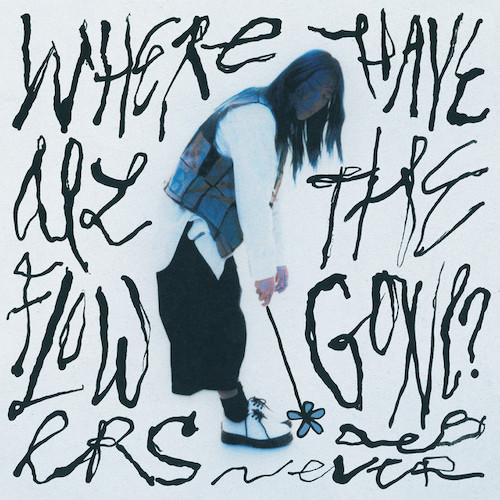 Week 183: June 24 - June 30
Sorry

| Deb Never

Surprised this is Deb's first appearance!

alt rock 2021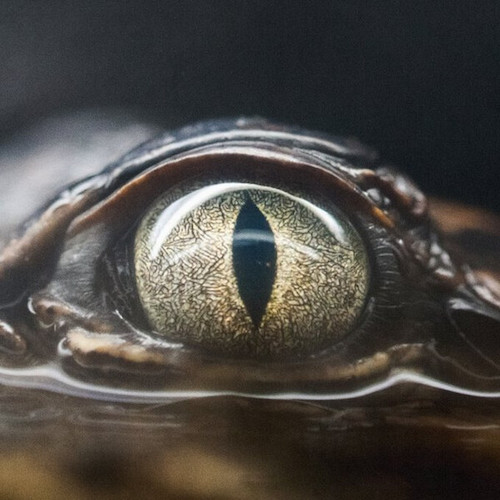 Week 182: June 17 - June 23
Glimpse of Us

| Joji

Fast week, slow song.

ballad 2022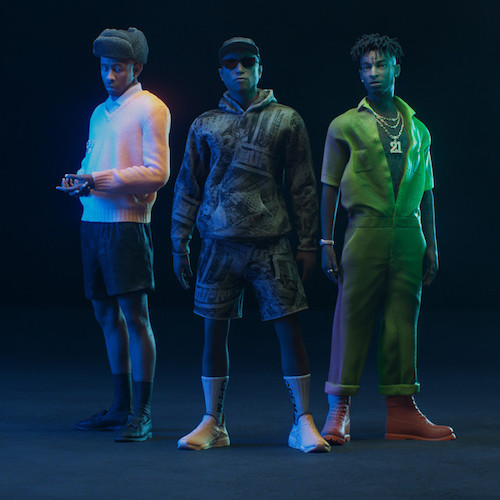 Week 181: June 10 - June 16
Cash In Cash Out

| Pharrell Williams, 21 Savage, Tyler, The Creator

Infectious hook, but the standout feature is the music video.

rap 2022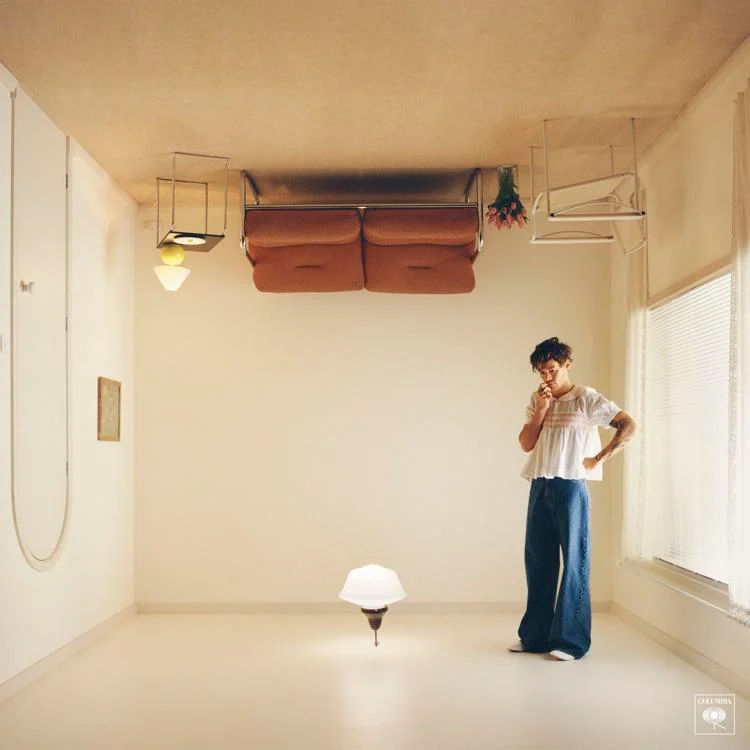 Week 180: June 3 - June 9
Music For A Sushi Restaurant

| Harry Styles

What an awful week to wrap up. This song was a highlight, though.

pop 2022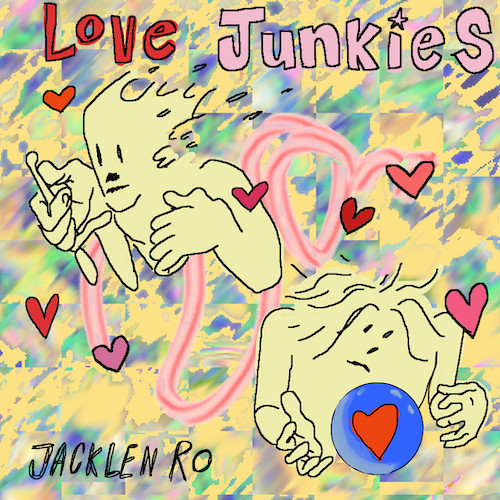 Week 179: May 27 - June 2
Listening To Me Sing

| Jacklen Ro

Great seeing them (and Dark Dazey, Even Kevin, Lola Rice) live. This song in particular was stellar; the Spotify mix doesn't do it justice.

alt rock 2019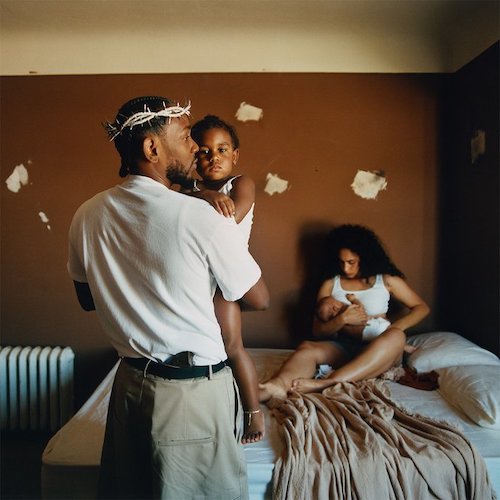 Week 178: May 20 - May 26
Auntie Diaries

| Kendrick Lamar

It is remarkably good that one of the largest names in the music industry centers an entire song on transphobia and trans support. Time will tell how this will age, and there are some things I'm not qualified to comment on; nevertheless, impactful.

rap 2022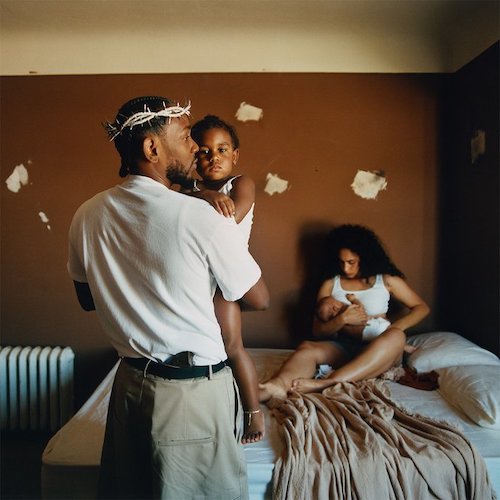 Week 177: May 13 - May 19
Father Time

| Kendrick Lamar, Sampha

An astounding portrait of toxic masculinity.

rap 2022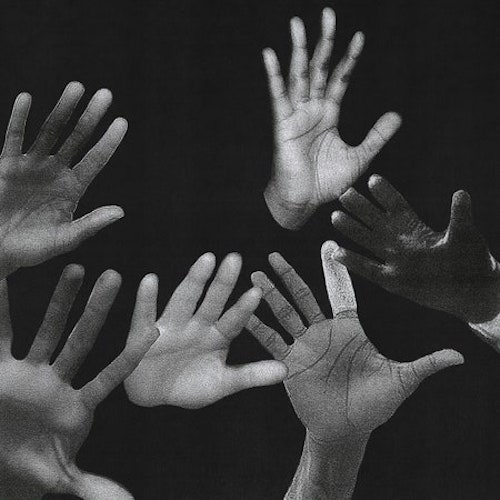 Week 176: May 6 - May 12
The Heart Part 5

| Kendrick Lamar

IT'S HAPPENING.

rap 2022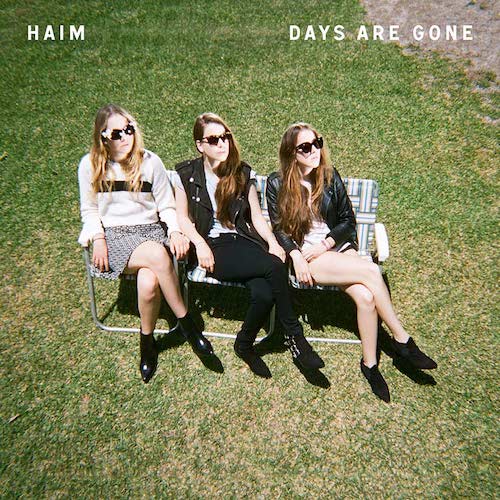 Week 175: April 29 - May 5
Forever

| HAIM

In-person HAIM was a completely different vibe - congrats on 15 years to them!

indie rock/pop 2013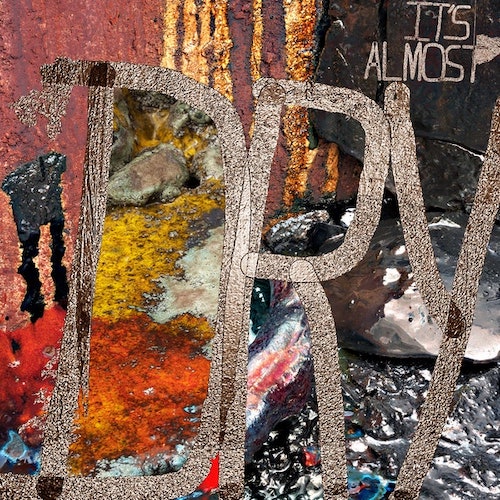 Week 174: April 22 - April 28
Dreamin Of The Past

| Pusha T, Kanye West

Push on Pharrell and Kanye is a murderous combination.

coke rap 2022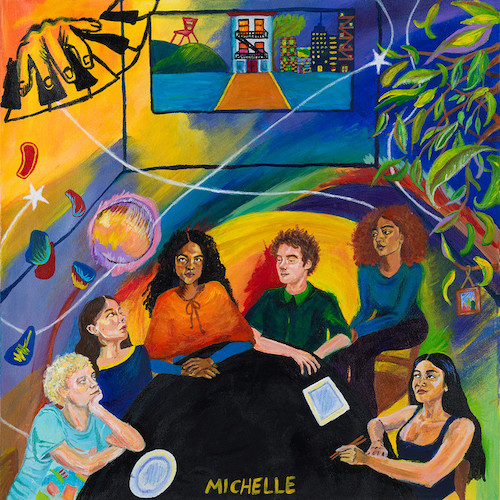 Week 173: April 15 - April 21
END OF THE WORLD

| MICHELLE

A stellar album front to back - the personality of someone who's always the wholesome life of the party.

indie pop 2022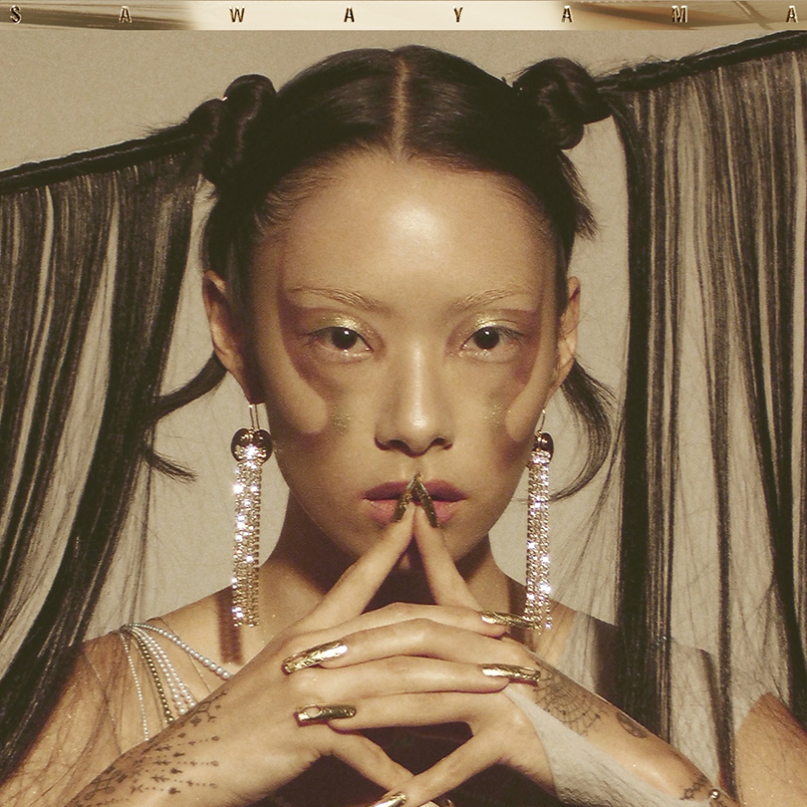 Week 172: April 8 - April 14
Love It If We Made It

| Rina Sawayama

Everything I love about a good cover - innovating on the core identity of the song with a very novel, Rina-like twist.

alt pop 2020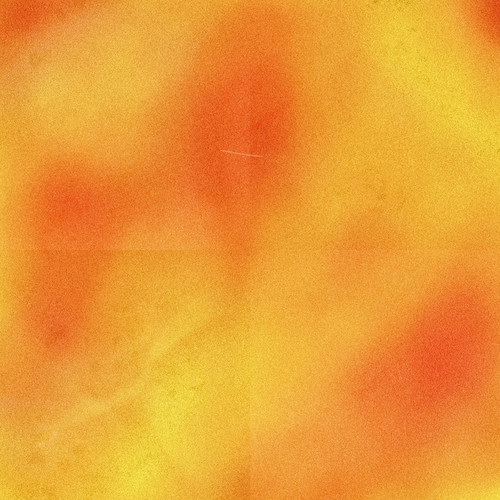 Week 171: April 1 - April 7
BROKEN PLATES

| Tiffany Day

"LOVE. LOVE! SICK. SICK!" hits different live.

pop 2022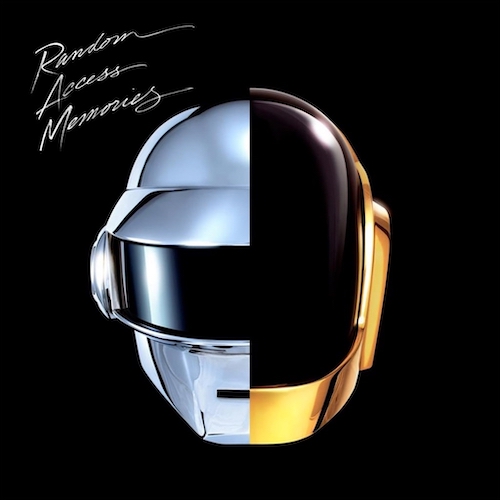 Week 170: March 25 - March 31
Instant Crush

| Daft Punk, Julian Casablanca

Wow, I've forgotten just how stellar this album is. Daft Punk really are legends.

electronic 2013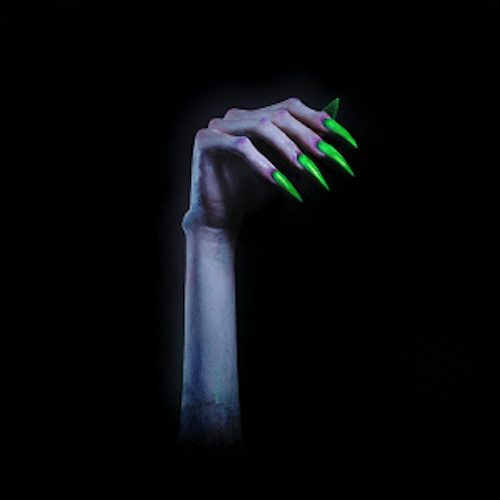 Week 169: March 18 - March 24
Close Your Eyes

| Kim Petras

Cursed song enters the rotation.

electronic pop 2019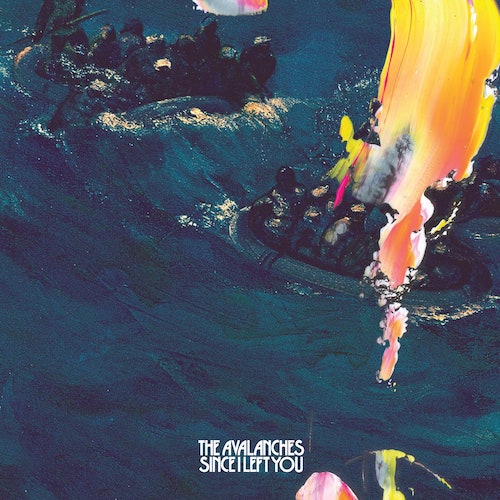 Week 168: March 11 - March 17
Since I Left You

| The Avalanches

Since I Left You was on constant rotation during an otherwise terrible finals week.

dance 2000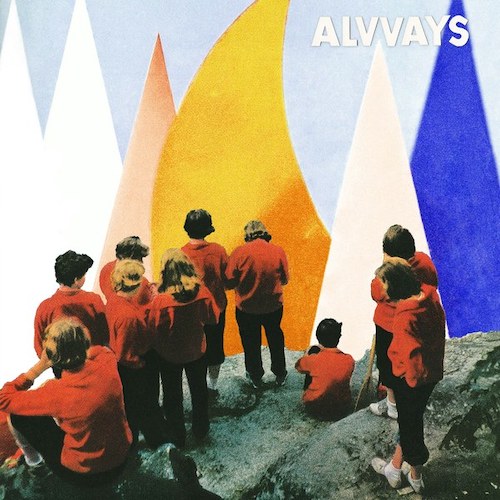 Week 167: March 4 - March 10
Your Type

| Alvvays

Antisocialites returns to SOTW in great fashion!

indie pop 2017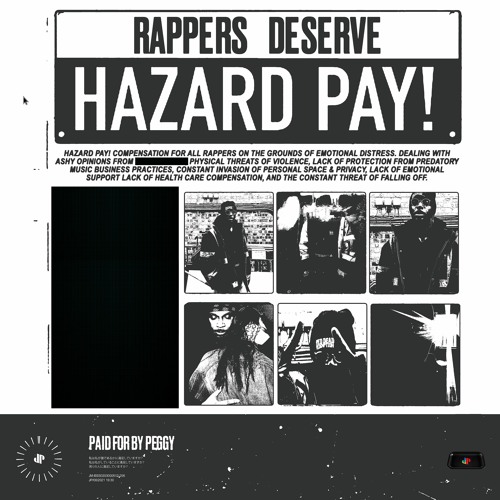 Week 166: February 25 - March 3
HAZARD DUTY PAY!

| JPEGMAFIA

I'm so glad this song is finally on streaming; Peggy weaves his flow through a stunning sample.

rap 2022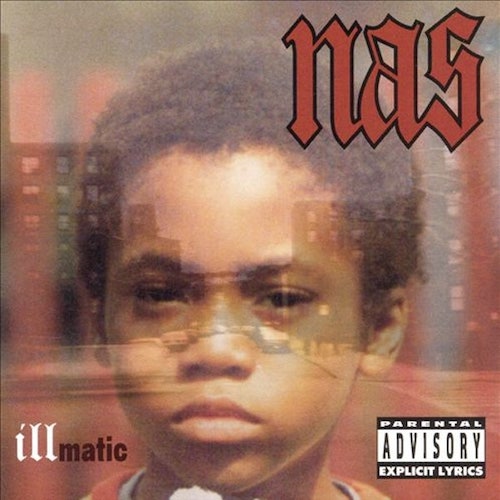 Week 165: February 18 - February 24
Life's a Bitch

| Nas, AZ, Olu Dara

title

rap 1994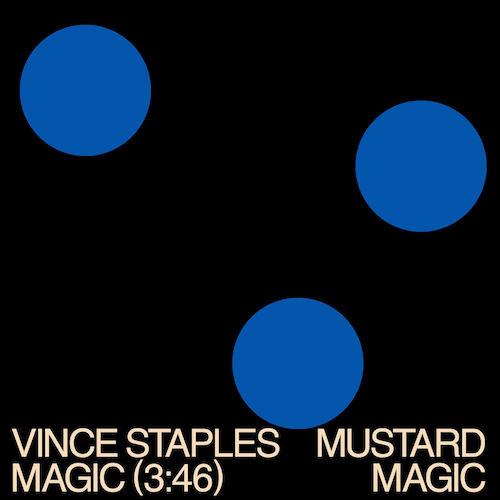 Week 164: February 11 - February 17
MAGIC

| Vince Staples, Mustard

Beat and flow feeling like magic.

rap 2022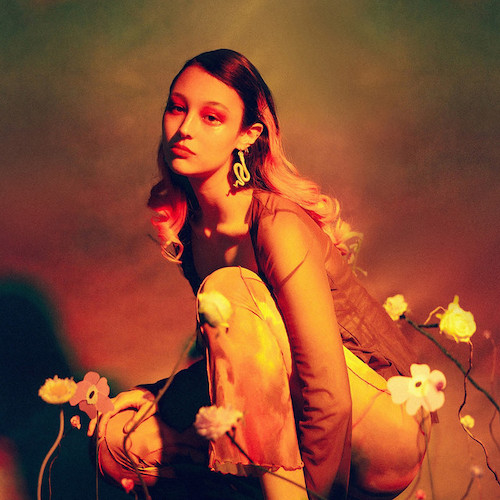 Week 163: February 4 - February 10
Silver into Rain

| Luna Li, beabadoobee

Stellar combo.

dream pop/rock 2022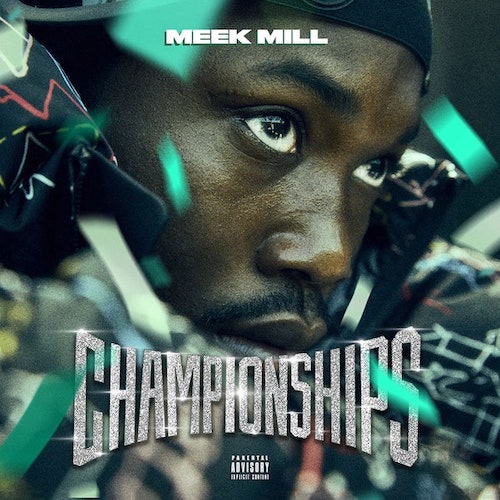 Week 162: January 27 - February 3
Going Bad

| Meek Mill, Drake

Been saying "lot of Murakami in the hallway" too frequently as of late.

rap 2018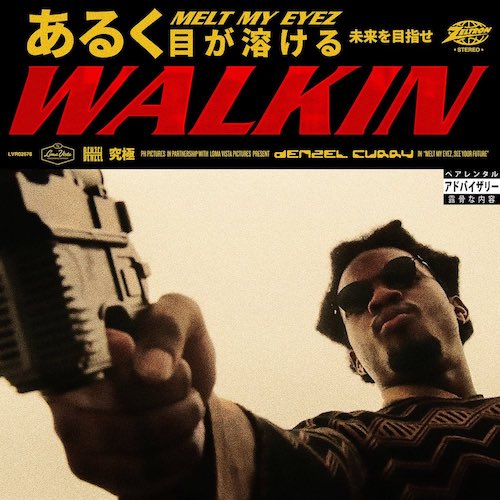 Week 161: January 20 - January 26
Walkin

| Denzel Curry

Denzel murders a stellar sample.

rap 2022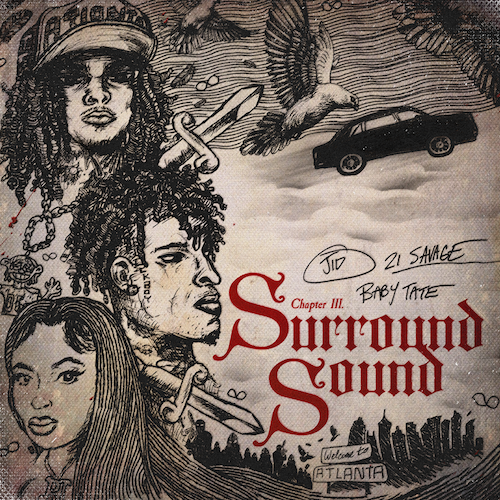 Week 160: January 13 - January 19
Surround Sound

| JID, 21 Savage, Baby Tate

Please give us the new JID album!!

rap 2022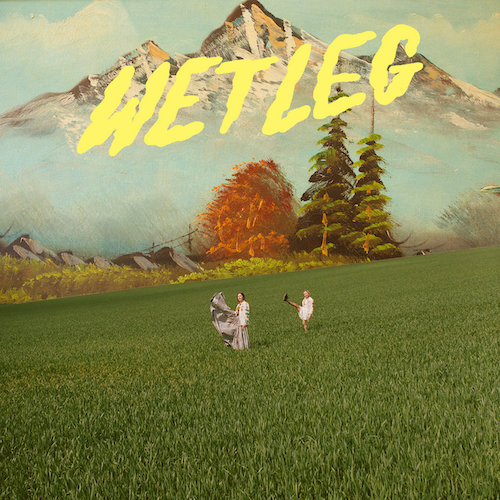 Week 159: January 6 - January 12
Chaise Longue

| Wet Leg

What a song!

alt rock 2021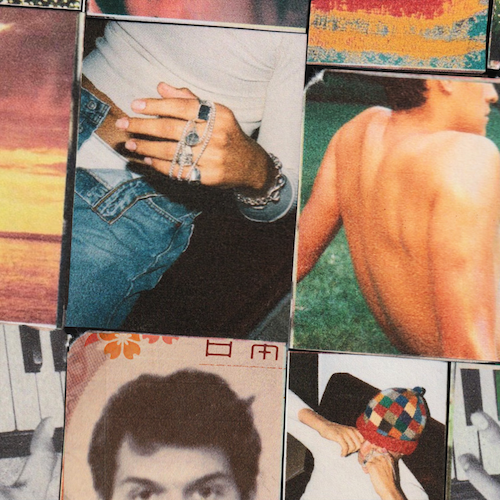 Week 158: December 31 - January 5
Go Away

| Omar Apollo

Chromeo and Omar Apollo is an absolutely stellar production collab, and it shows.

r&b 2021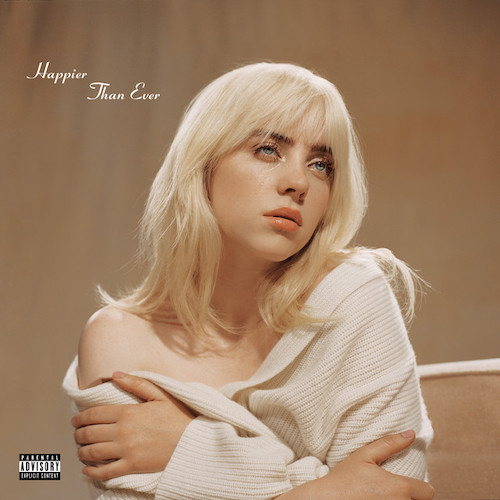 Week 157: December 24 - December 30
Happier Than Ever

| Billie Eilish

In love with the mood and build-up of this song. The "that shit's embarassing" hits different.

alt pop 2021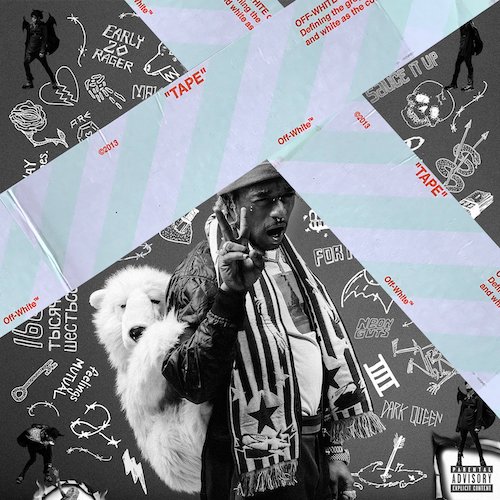 Week 156: December 17 - December 23
Neon Guts

| Lil Uzi Vert, Pharrell Williams

I've been obsessed with Pharrell's 4-count recently, and this song is a prime example.

rap 2017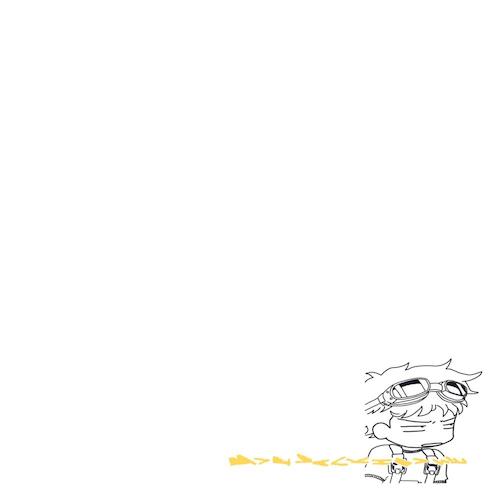 Week 155: December 10 - December 16
burbank house

| tsubi club

Brain tickling.

indie/noise rock? 2021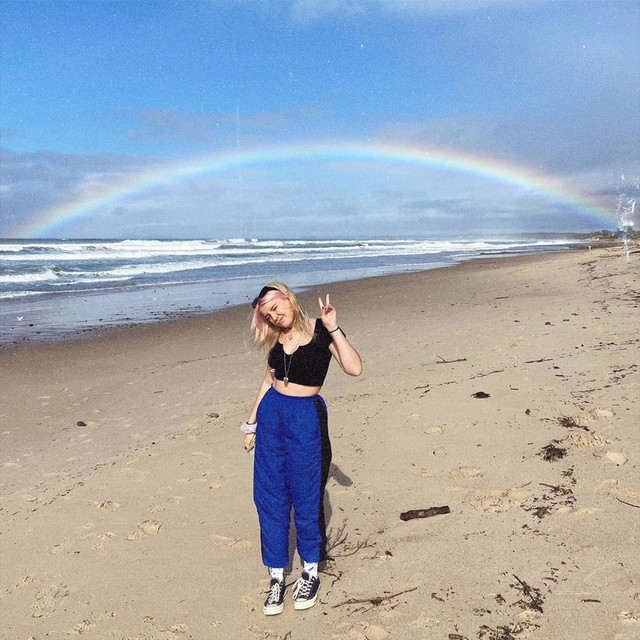 Week 154: December 3 - December 9
Futon

| Ūla

How can you make a futon cute?

bedroom pop 2020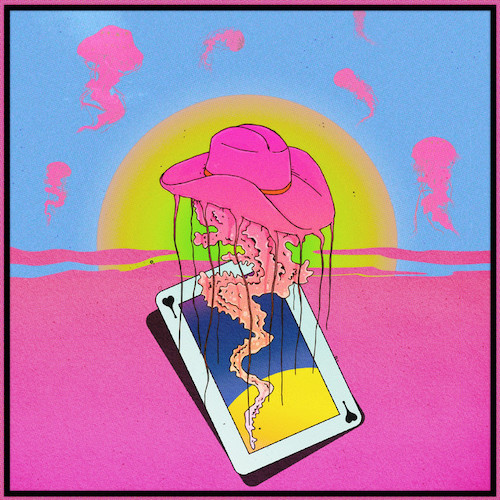 Week 153: November 26 - December 2
Blue Gatorade

| Dark Dazey

This is my "other people's Spotify Wrappeds" find of the year. This song is so serene and beautiful.

psychedelic rock 2021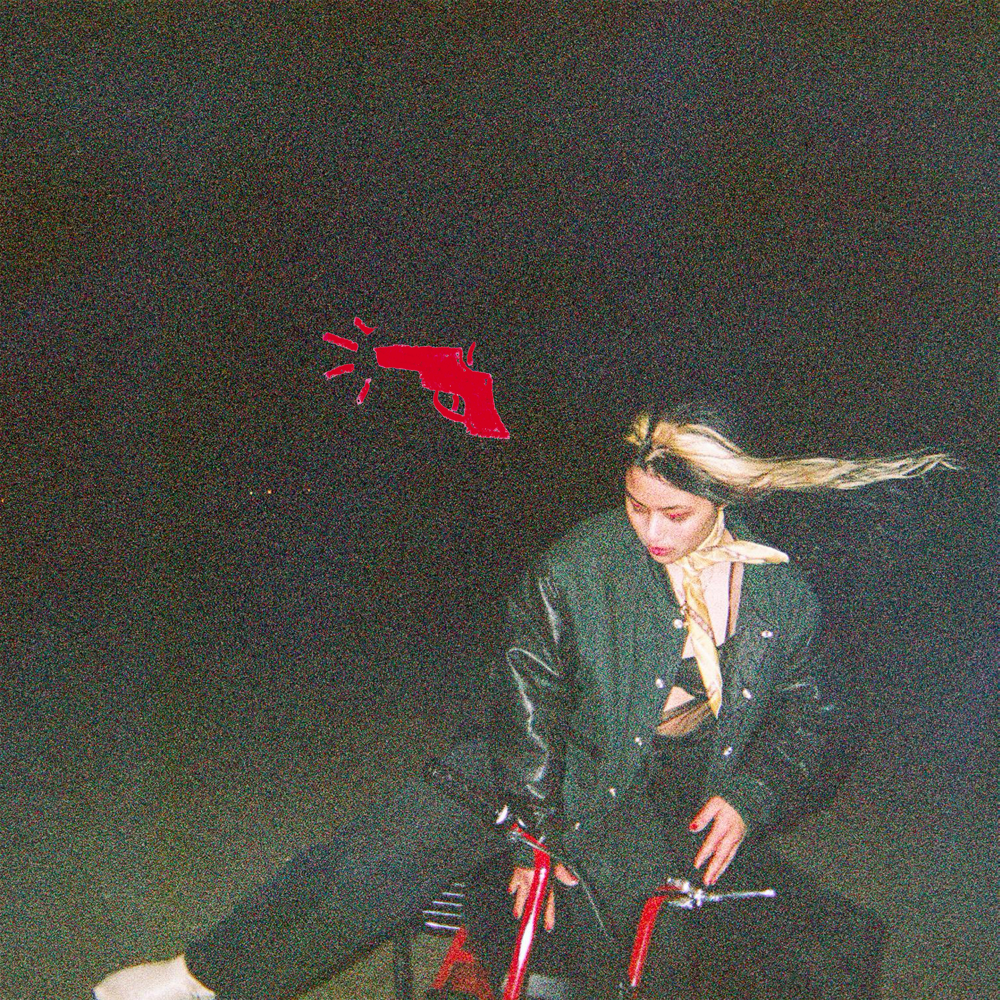 Week 152: November 19 - November 25
PISTOLWHIP

| spill tab

Live spill tab was stellar, as was this song. Love Claire!

indie rock 2021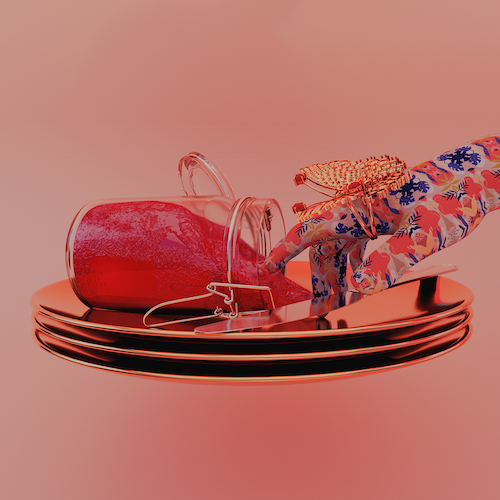 Week 151: November 12 - November 18
Jam & Butterfly

| DPR LIVE, Crush, eaJ

Haven't gotten around to really listening to Silk Sonic or Red; still riding the HITC high.

k-r&b 2020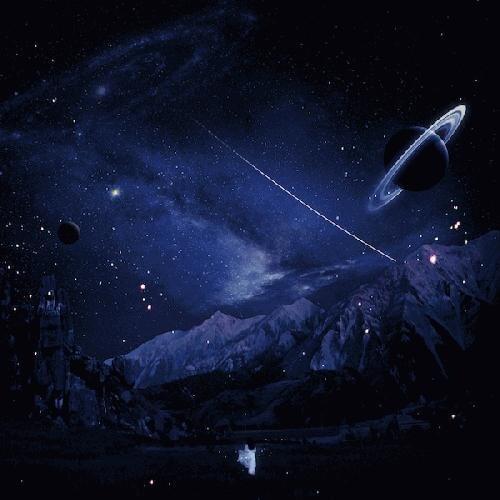 Week 150: November 5 - November 11
Fairy Tale

| Seori

Hearing this live (or even on a loud speaker) is absolutely insane. Prob my fave find from HITC!

k-r&b 2020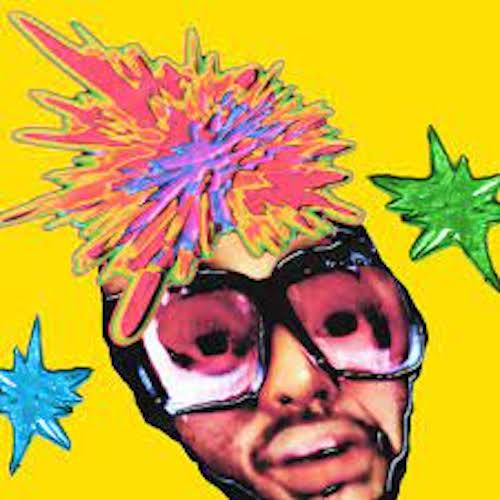 Week 149: October 29 - November 4
Charmander

| Aminé

I'm down for hyperpop Aminé.

rap 2021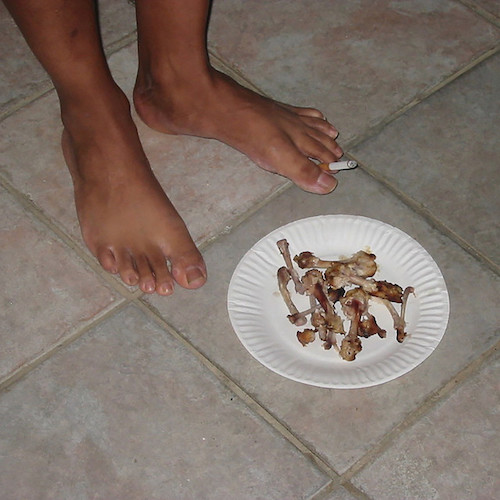 Week 148: October 22 - October 28
get off my dick

| Zack Fox, Kenny Beats

It's times like these that I reconsider making this a public blog.

rap 2021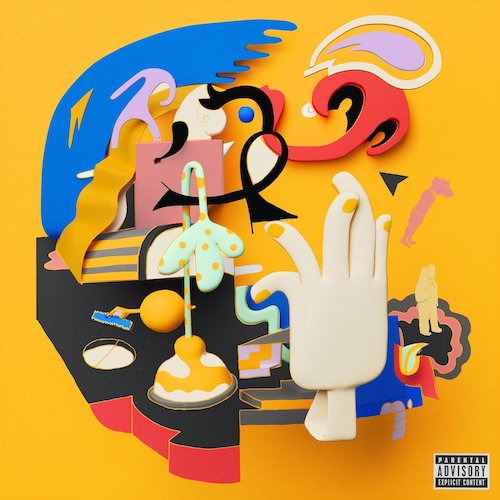 Week 147: October 15 - October 21
Diablo

| Mac Miller

This Faces re-release is absolutely nuts. Has made my week and will likely dominate my 2021 rotation. Diablo is so smooth.

rap 2014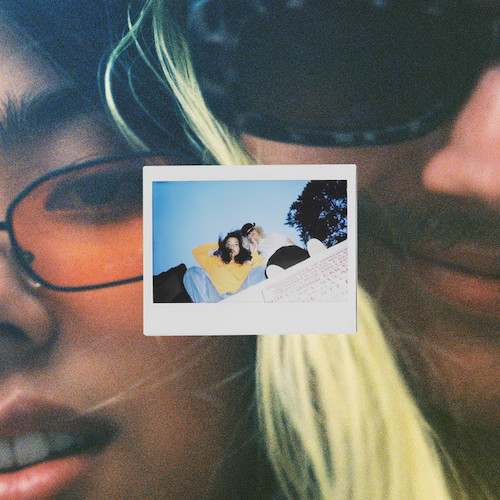 Week 146: October 8 - October 14
Grade A

| spill tab, JAWNY

Super excited to see spill tab soon!!

indie pop/rock 2021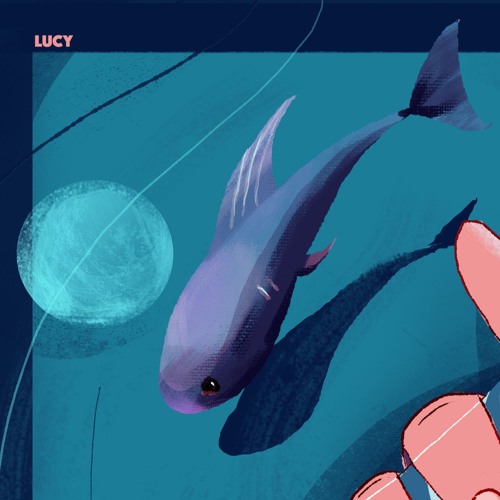 Week 145: October 1 - October 7
Lucy

| Yenkee

Something special!

lo-fi pop 2020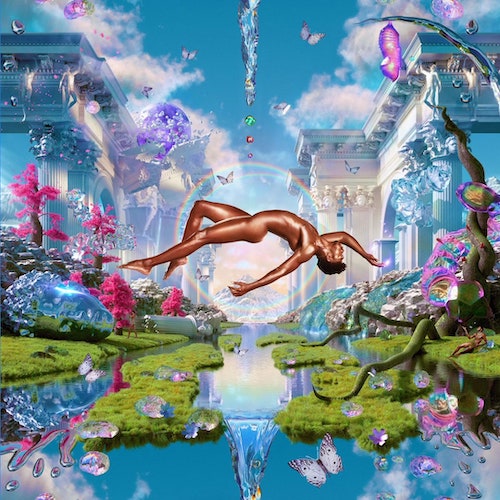 Week 144: September 24 - September 30
DOLLA SIGN SLIME

| Lil Nas X, Megan Thee Stallion

Lil Nas X is on a roll, and he deserves every single bit of it.

rap 2021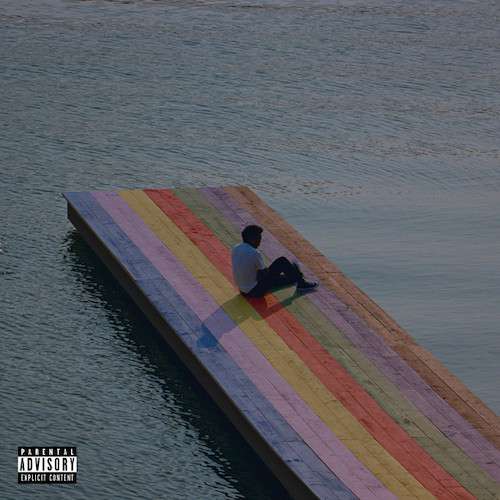 Week 143: September 17 - September 23
scapegoats

| Baby Keem

Album has surprisingly been in heavy rotation for me. Keem is such a breath of fresh air for this new age of rap.

rap 2021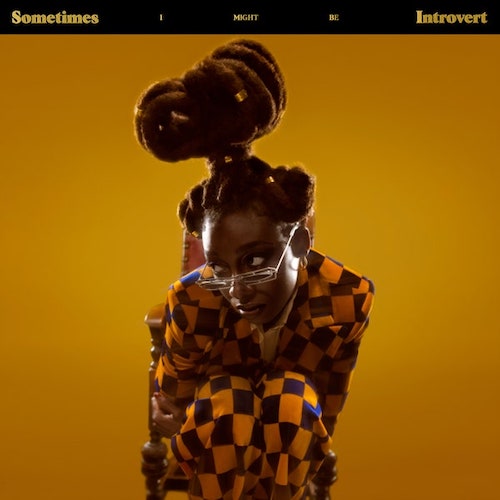 Week 142: September 10 - September 16
Miss Understood

| Little Simz

Easily AOTY material for me. Little Simz cements herself as the best of the best, no contest.

rap 2021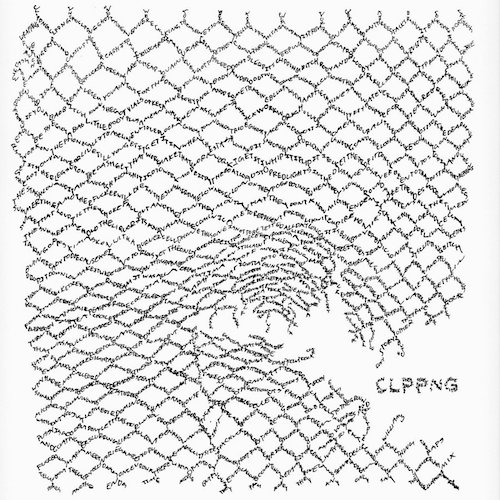 Week 141: September 3 - September 9
Story 2

| clipping.

The changing time signature on this song is so nuts.

experimental rap 2014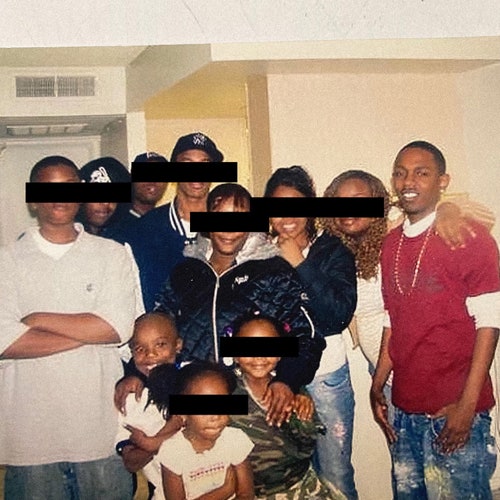 Week 140: August 27 - September 2
family ties

| Baby Keem, Kendrick Lamar
Smokin' on top fives, stop playin', I'm that guy
rap 2021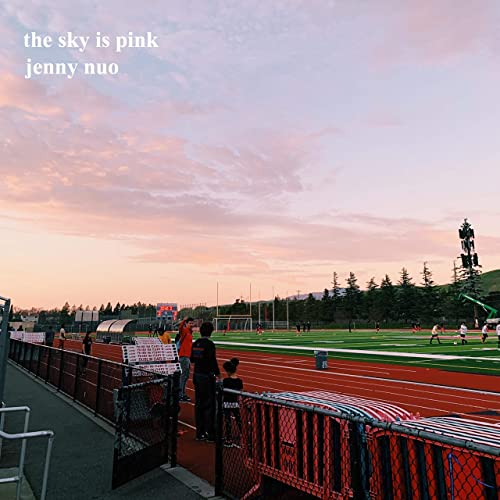 Week 139: August 20 - August 26
the sky is pink

| jenny nuo

it's been a slow music week for me, so i'll join the http://jennyfan.club

bedroom pop 2019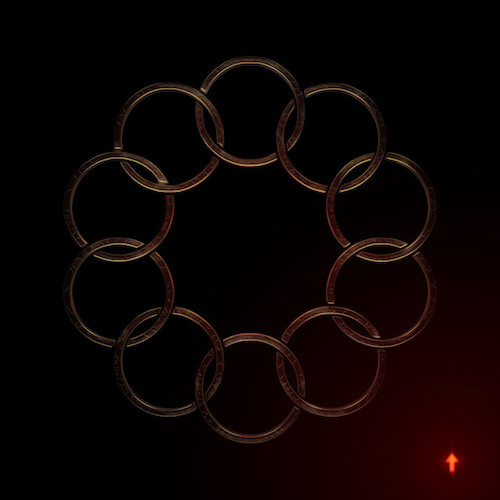 Week 138: August 13 - August 19
Every Summertime

| NIKI

Did I impulse buy Head in the Clouds tickets? Mayhaps.

pop 2021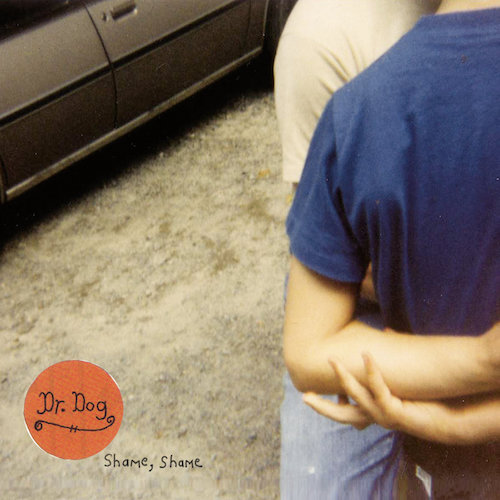 Week 137: August 6 - August 12
Where'd All the Time Go?

| Dr. Dog

Reminded of this song by a friend. Title's true!

psychedelic rock 2010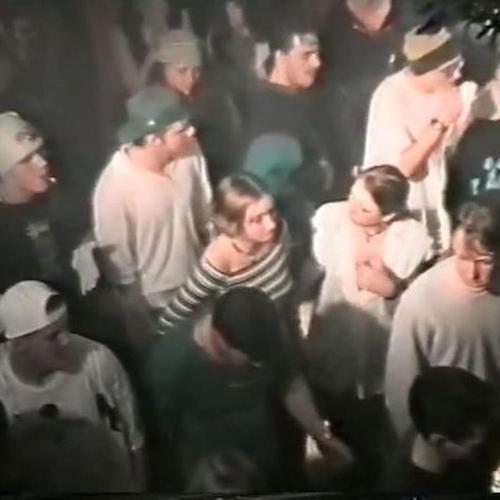 Week 136: July 30 - August 5
Break It Off

| PinkPantheress

something something too much time on music note app

drum and bass 2021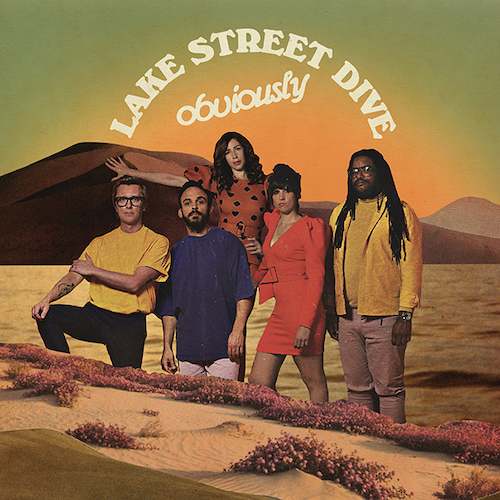 Week 135: July 23 - July 29
Hypotheticals

| Lake Street Dive

Hypotheticals is insanely catchy. Rachael Price's voice layers over a beautiful medley of keyboards and strings. The bassline is so groovy. And, above all, the song's progression is perfectly timed. Immaculate.

indie pop 2021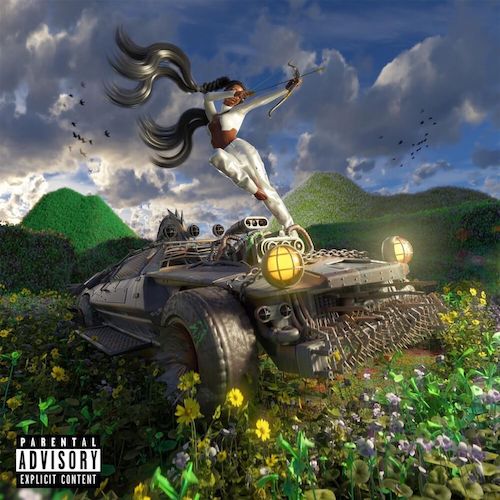 Week 134: July 16 - July 22
High Beams

| Tkay Maidza

Tkay is absolutely killing it (and one of my fave rising stars) - she effortlessly blends innovative beats, graceful singing, and absolute bars. Can't wait for a full album.

rap 2021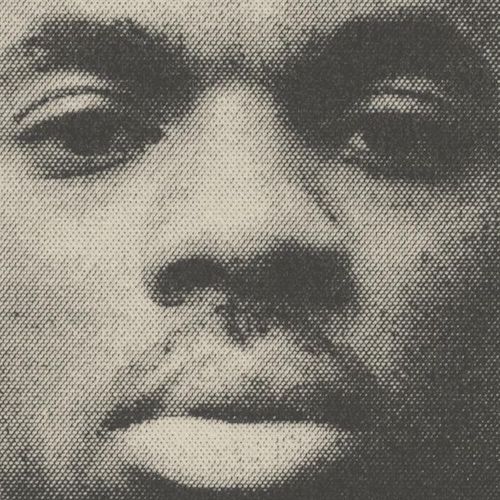 Week 133: July 9 - July 15
ARE YOU WITH THAT?

| Vince Staples

I have enjoyed streaming VINCE STAPLES by VINCE STAPLES. Truly, VINCE STAPLES by VINCE STAPLES has been one of my favourite Vince Staples projects.

rap 2021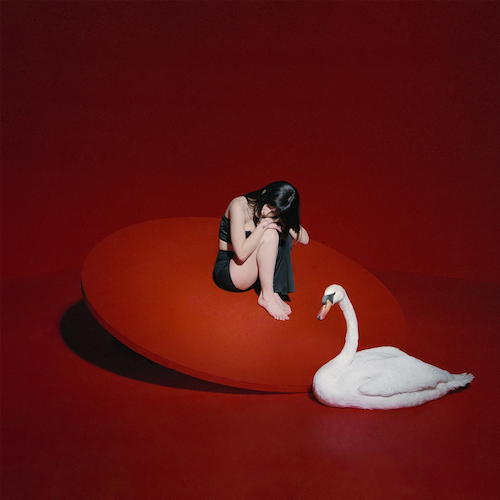 Week 132: July 2 - July 8
Little by Little

| The Marías

The Marías knock it out of the park with their debut studio album. They blend together dreamy synths, a powerful but mesmerizing bass, and María's hypnotizing voice to paint their signature sound.

psychedelic soul 2021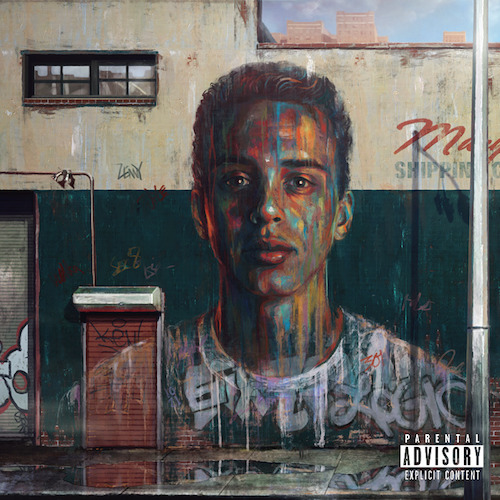 Week 131: June 25 - July 1
Metropolis

| Logic

A friend reminded me of this song, and other than the slightly-cringe outro on Tarantino movies, the flow is still as smooth as it was seven years ago.

rap 2014
Week 130: June 18 - June 24
HEAVY METAL

| Paris Texas

A late shoutout, but HEAVY METAL deserves it and more. Paris Texas tie up noise rap in an aggressive yet palatable package.

rap 2021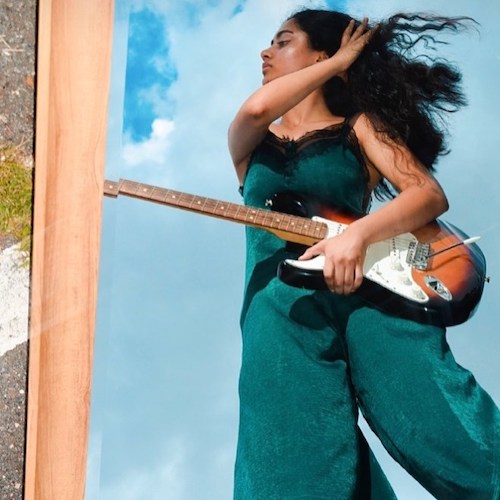 Week 129: June 11 - June 17
Far Away

| EASHA

I did end up going Far Away! But beyond that, EASHA is definitely someone to look out for - her groove is so springly and joyful.

pop 2021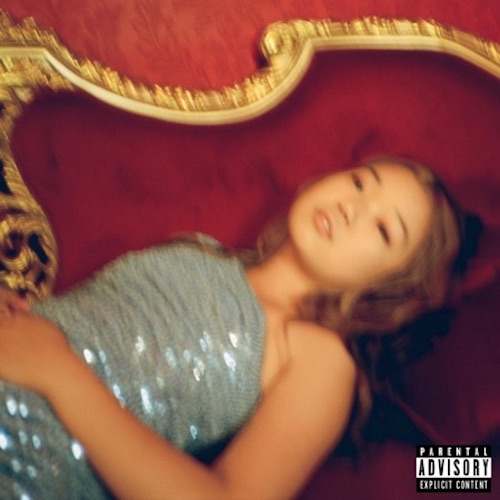 Week 128: June 4 - June 10
CALONE

| Tiffany Day

Tiffany Day is just so catchy. Bop after bop after bop.

pop 2021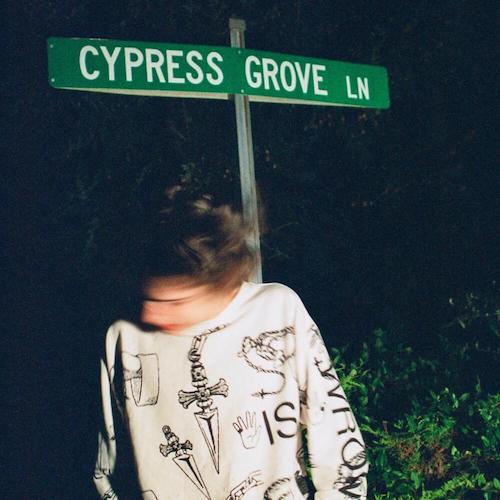 Week 127: May 28 - June 3
astrid

| glaive

I think I've played this song over 30 times in the past two weeks?

hyperpop 2020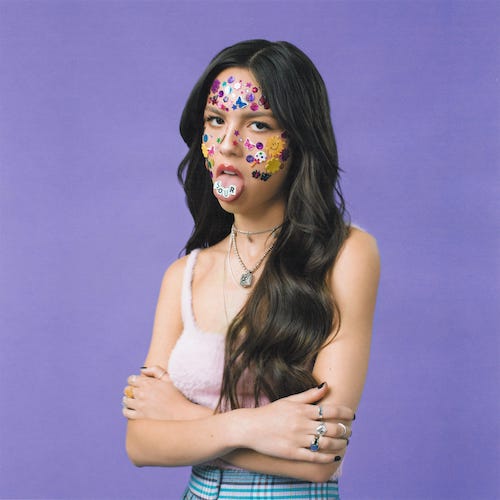 Week 126: May 21 - May 27
good 4 u

| Olivia Rodrigo

Officially joining the Olivia Rodrigo hype train. SOUR is joining AOTY contention for me.

pop 2021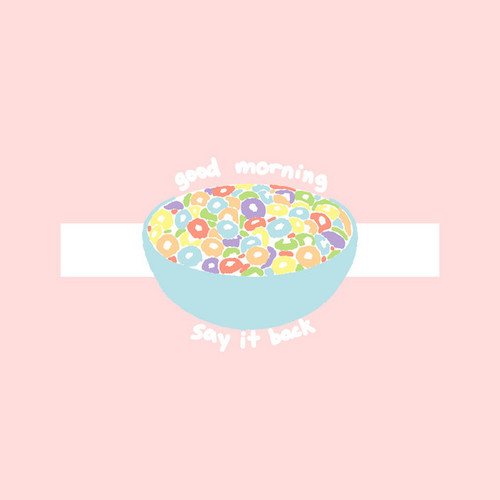 Week 125: May 14 - May 20
Runnin Runnin Runnin

| Biskwiq, YBN Nahmir

Biskwiq has one of the best trap-to-lo-fi flips that I've heard in a while!

rap 2018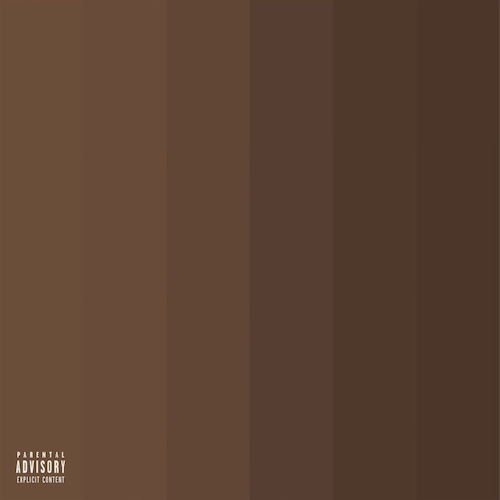 Week 124: May 7 - May 13
Durag Activity

| Baby Keem, Travis Scott

durag activity

rap 2021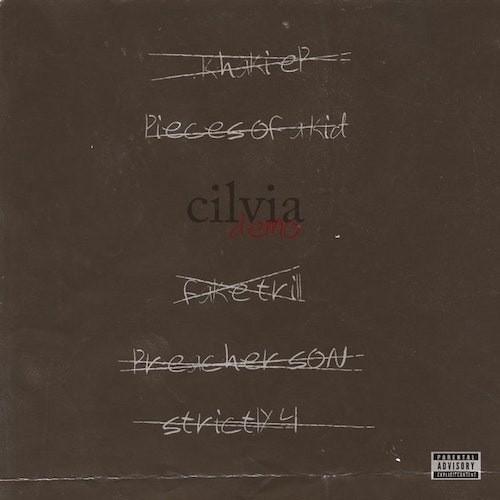 Week 123: April 30 - May 6
Shot You Down

| Isaiah Rashad, Jay Rock, ScHoolboy Q

One of my friends says that this song makes them feel invincible, and I can't disagree.

rap 2014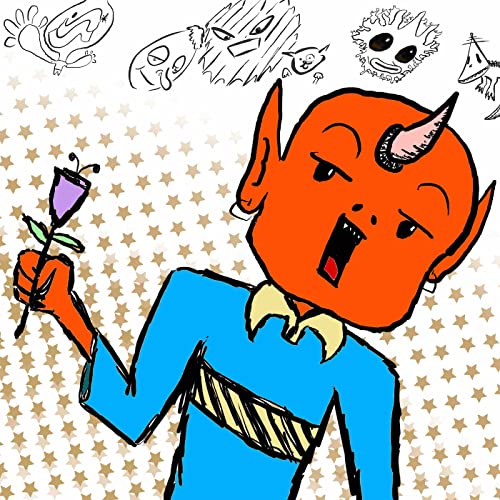 Week 122: April 23 - April 29
OK

| 6 Dogs

I'm not sure exactly why, but after watching this Lyrical Lemonade video this song played on repeat in my head. RIP.

rap 2018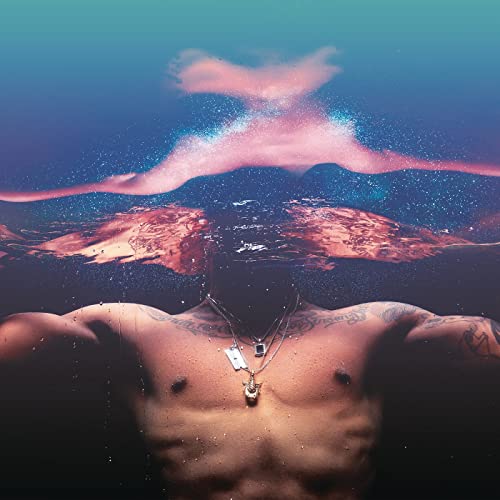 Week 121: April 16 - April 22
waves - Tame Impala Remix

| Miguel, Tame Impala

Something about this remix just sticks.

psychedelic r&b 2016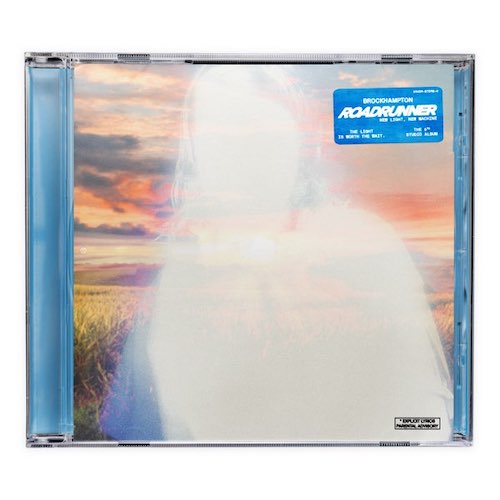 Week 120: April 9 - April 15
CHAIN ON

| BROCKHAMPTON, JPEGMAFIA

I'm not entirely sure if we're at SATURATION levels, but I am never one to complain for more BROCKHAMPTON. Peggy is a great addition too!

rap 2021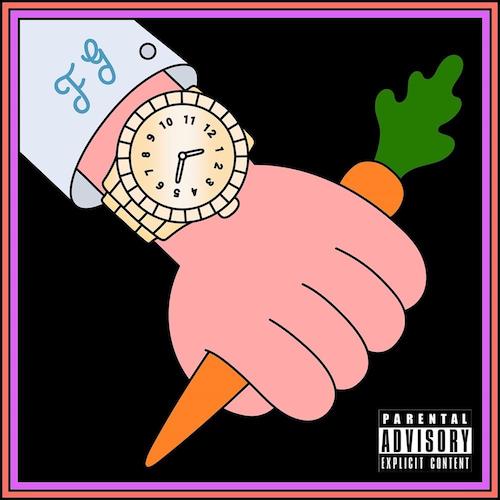 Week 119: April 2 - April 8
Big Boss Rabbit

| Freddie Gibbs

I've been on an absolute Gibbs binge these past few weeks; his flow is speedy but buttery smooth in this song.

rap 2021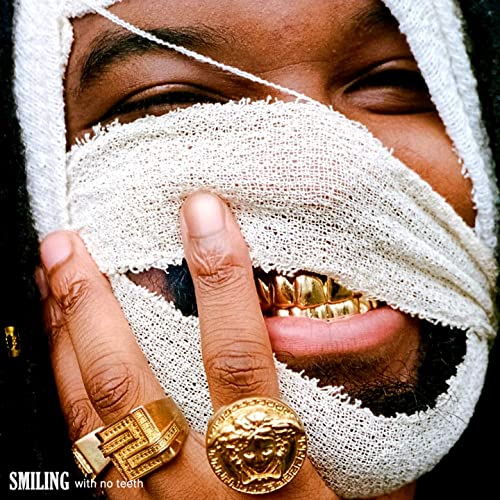 Week 118: March 26 - April 1
Don't Need You

| Genesis Owusu

Quirky, but a vibe.

rap 2021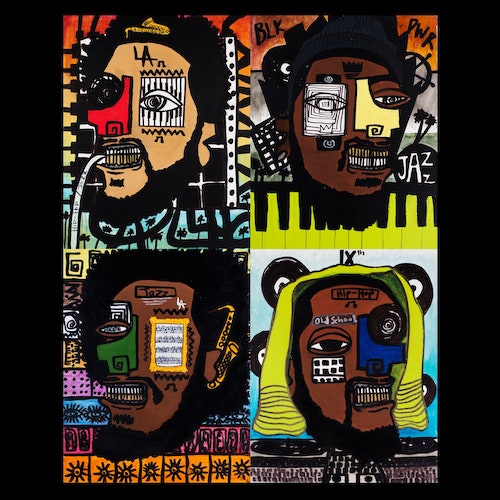 Week 117: March 19 - March 25
Freeze Tag

| Terrace Martin, Robert Glasper, 9th Wonder, Kamasi Washington, Phoelix

Slow week, slow song. An amazing team creates an amazing blend of jazz, soul, r&b, and rap.

soul 2020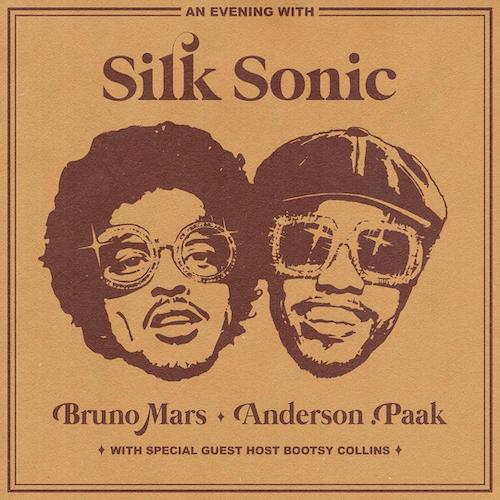 Week 116: March 12 - March 18
Leave The Door Open

| Silk Sonic, Bruno Mars, Anderson .Paak

What a duo, smooth af. Don't want to get too hyped, but this could be AOTY …

r&b 2021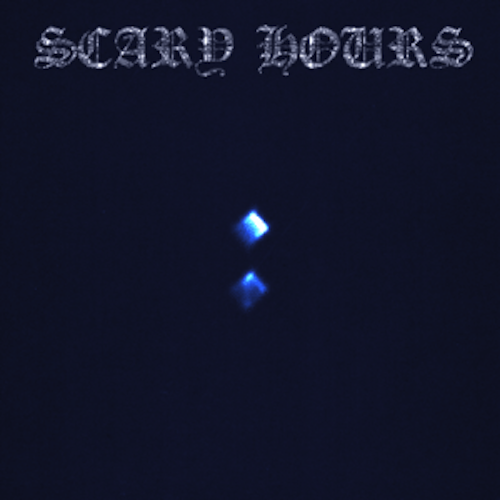 Week 115: March 5 - March 11
Whats Next

| Drake

It's like clockwork. The culture vulture drops another banger, and I begrudingly put it into the playlist.

rap 2021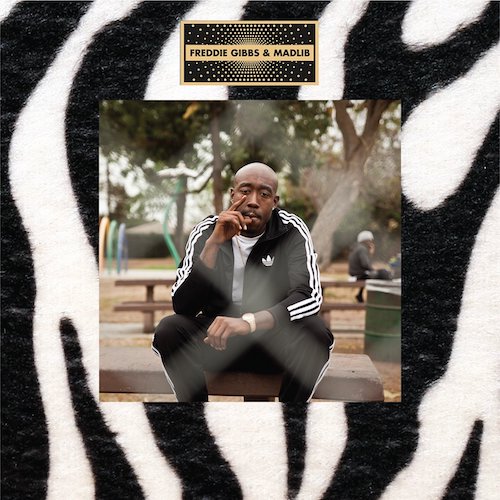 Week 114: February 26 - March 4
Cocaine Parties

| Freddie Gibbs, Madlib

Freddie absolutely bodies one of Madlib's best beats. If only we got Madlib, Freddie, and Kendrick … (note: this song was taken off of Spotify shortly after, presumably from sample clearing issues)

rap 2021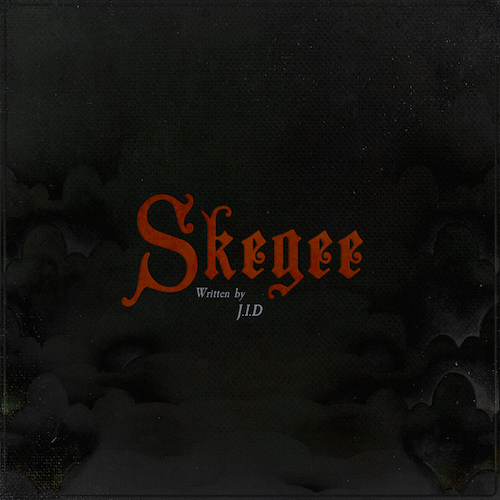 Week 113: February 19 - February 25
Skegee

| JID

JID cements himself as one of the best of the new wave: conscious lyrics, buttery smooth flow, and unique production.

rap 2021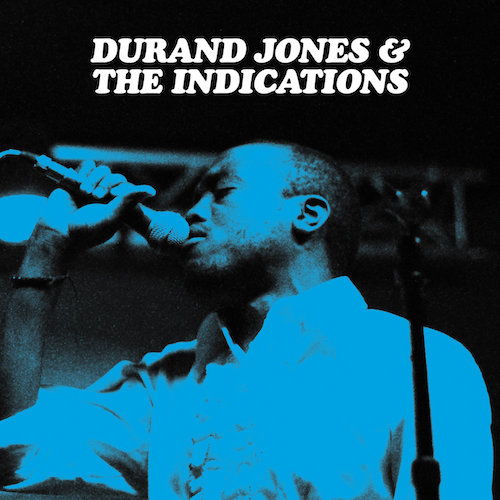 Week 112: February 12 - February 18
Is It Any Wonder?

| Durand Jones & The Indications

Continuing the Black Pumas-adjacent trend. Serene.

neo-soul 2016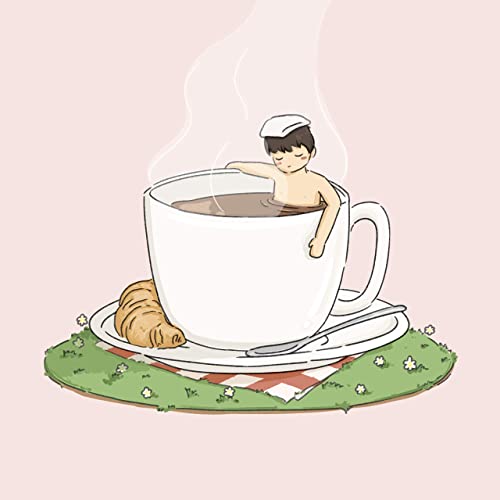 Week 111: February 5 - February 11
Morning Coffee

| Chevy, Nalba

A bright-ish song for a not-so-bright-ish week.

bedroom pop 2020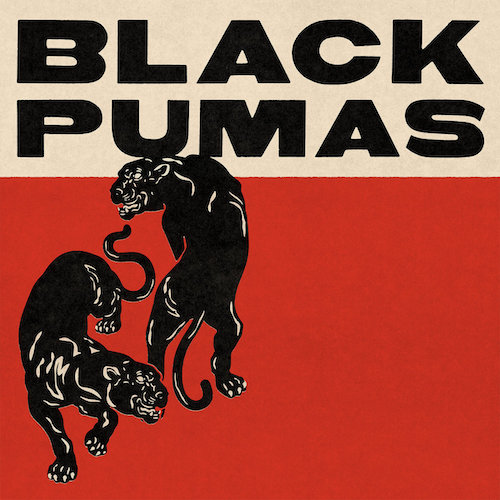 Week 110: January 29 - February 4
Colors

| Black Pumas

Black Pumas is a huge find for me; along with the Alabama Shakes, they have this entrancing approach to modern soul, blues, and rock that's rare to find.

soul 2019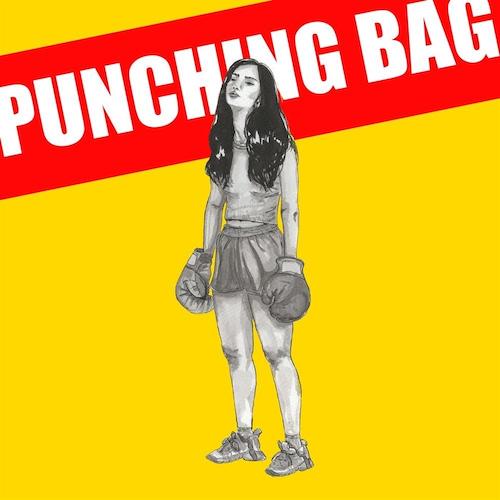 Week 109: January 22 - January 28
Punching Bag

| Wallice

I use this word a lot, but this song is really an earworm. Super excited to see their second song!

bedroom pop 2020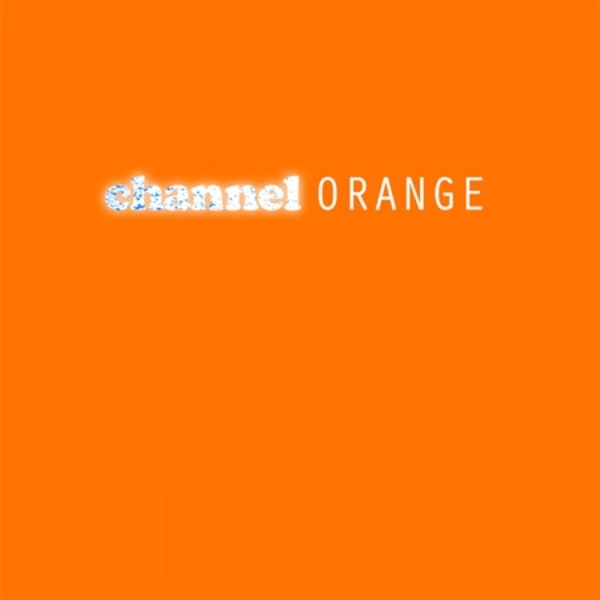 Week 108: January 15 - January 21
Super Rich Kids

| Frank Ocean, Earl Sweatshirt

It's been a huge Frank Ocean kinda week for me.

alt r&b 2012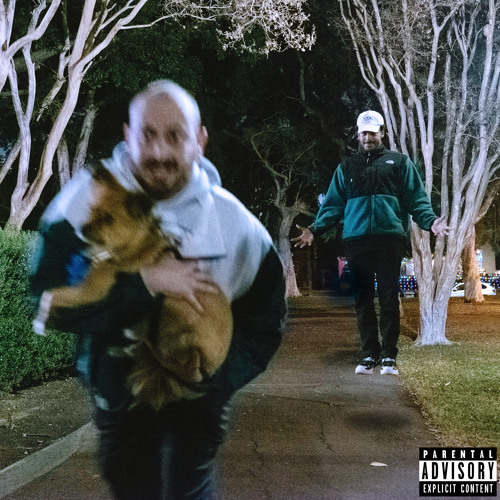 Week 107: January 8 - January 14
Marinate

| Zack Fox

I have no justification. This song is just hilarious.

rap 2020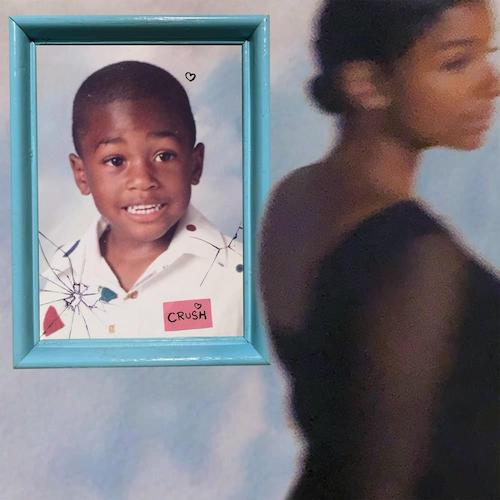 Week 106: January 1 - January 7
Crush

| Duckwrth

The groove and bassline for this song is just so danceable. I know I've said this a lot, but I really mean it.

rap 2019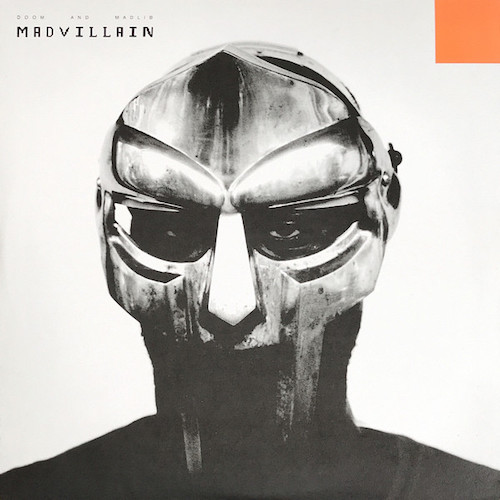 Week 105: December 25 - December 31
All Caps

| Madvillain, MF DOOM, Madlib

RIP to a legend. All Caps when you spell the man name.

rap 2004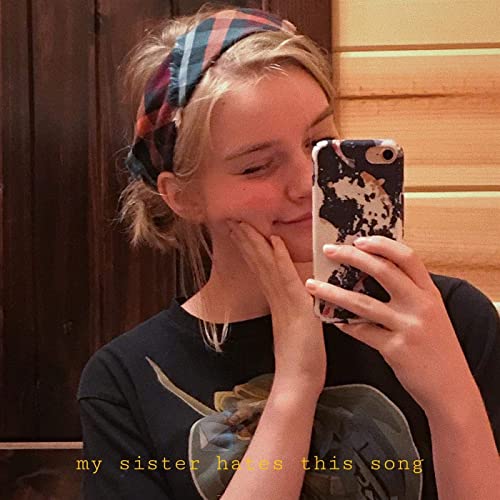 Week 104: December 18 - December 24
80's makeout session

| dacelynn

It's been a slow-ish week, so here's a slow-ish bedroom pop song.

bedroom pop 2019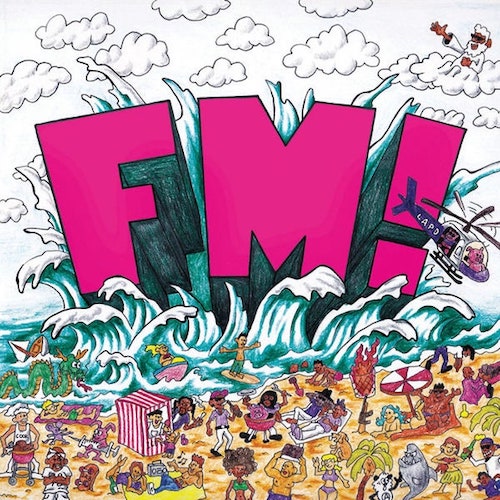 Week 103: December 11 - December 17
Don't Get Chipped

| Vince Staples

Finals gave me little time to listen to new music, and I ended up leaning back on some Kenny Beats production. Giving FM! the shoutout it deserves!

rap 2018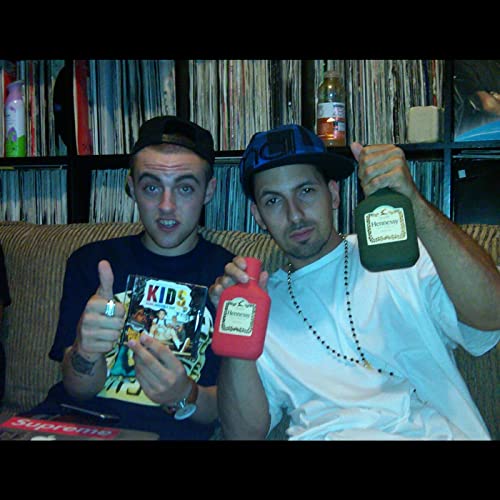 Week 102: December 4 - December 10
82 92

| Statik Selektah, Termanology, Mac Miller

Can't believe I hadn't heard of this song before! Vintage Mac, Statik Selektah brings his best. And look at that album cover.

rap 2011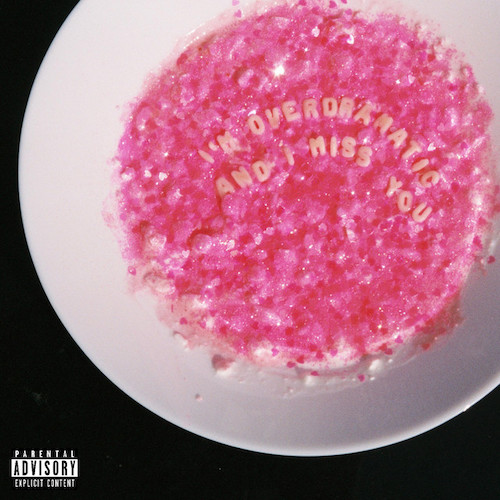 Week 101: November 27 - December 3
YOU'RE SO FUCKING MEAN TO ME

| Tiffany Day

Is Tiffany Day OVERDRAMATIC? Maybe. Is this song a bop? Yup.

pop 2020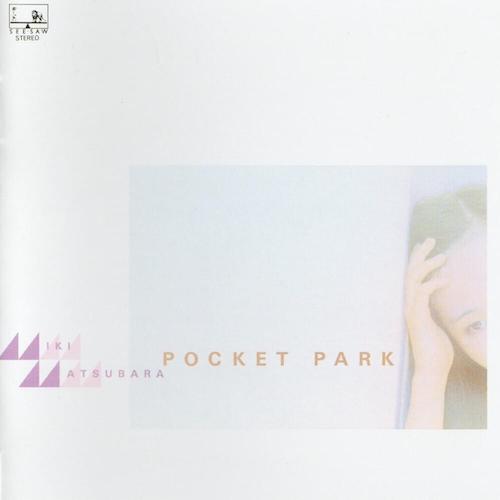 Week 100: November 20 - November 26
真夜中のドア〜Stay With Me

| Miki Matsubara

A fitting 100th song. A bubbly, danceable, melodic voice and groove. A perfect example of jazz-infused city pop. A reminder of my (artificial) Japanese roots.

jpop 1980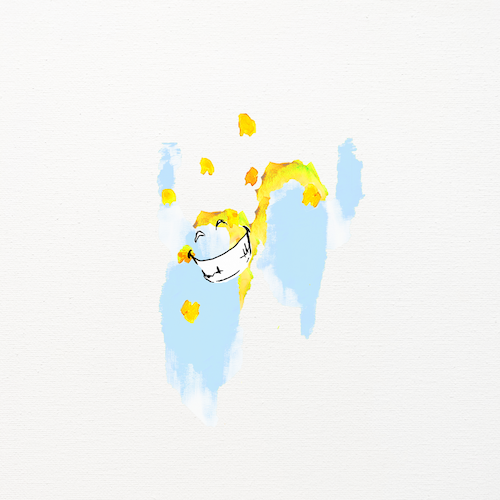 Week 99: November 13 - November 19
FOOL'S GOLD

| Aries

Aries is my guilty pleasure, and FOOL'S GOLD is my pyrite. The pieces just come together so well on this song.

pop 2020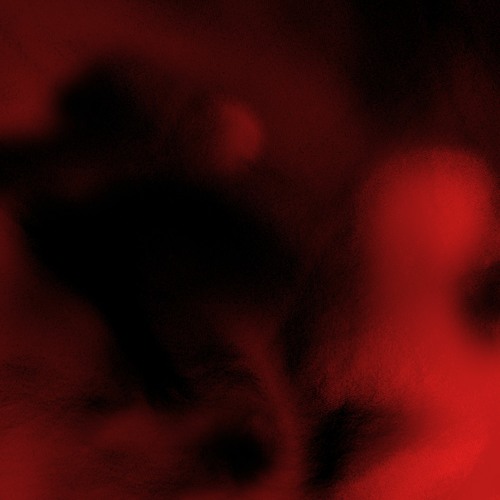 Week 98: November 6 - November 12
Sangria

| $NOT, Denzel Curry

Production is absolutely insane, $NOT definitely punches above his weight, and Denzel absolutely kills his verse. Amazing flute sample.

rap 2020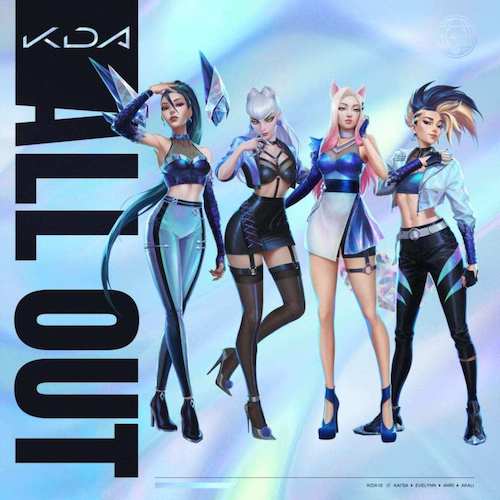 Week 97: October 30 - November 5
MORE

| K/DA, Madison Beer, (G)I-DLE, Lexie Liu, Jaira Burns

I can't believe it, but I'm actually stanning a virtual kpop group from Riot Games. What a time to be alive.

kpop 2020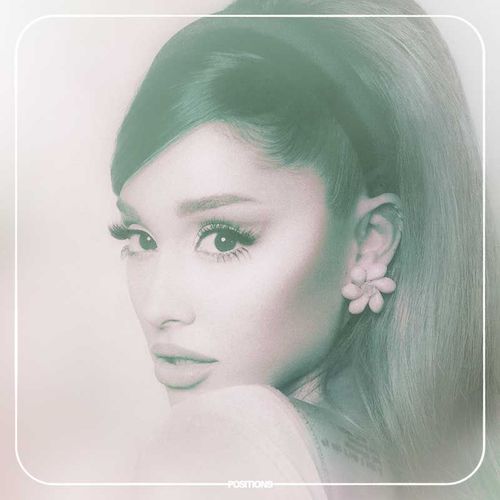 Week 96: October 23 - October 29
positions

| Ariana Grande

stream positions

pop 2020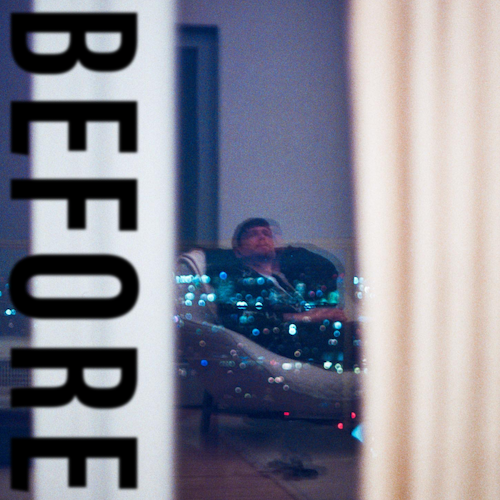 Week 95: October 16 - October 22
I Keep Calling

| James Blake

A new type of serene.

alt pop 2020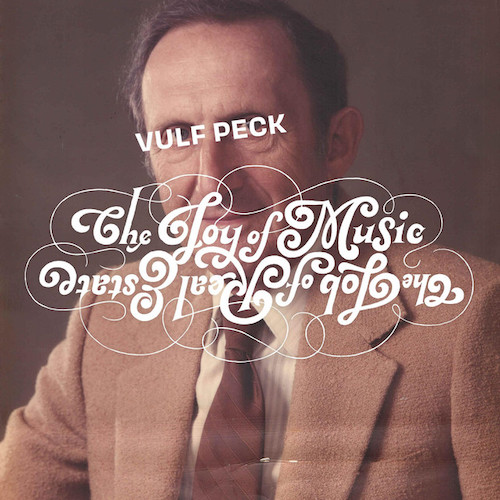 Week 94: October 9 - October 15
LAX

| Vulfpeck

Oh my, this song is just so catchy and danceable. Joey Dosik brings some great vocals to an immaculate bassline.

funk 2020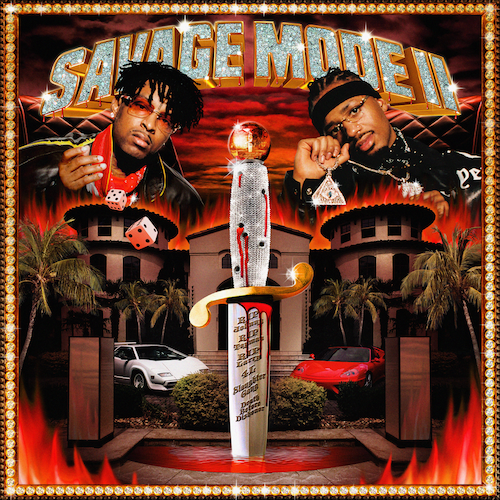 Week 93: October 2 - October 8
Runnin

| 21 Savage, Metro Boomin

This album? Absolutely nuts. Best trap release front-to-back this year, and 21 + Metro is always a lethal combination. Love the innovation here.

rap 2020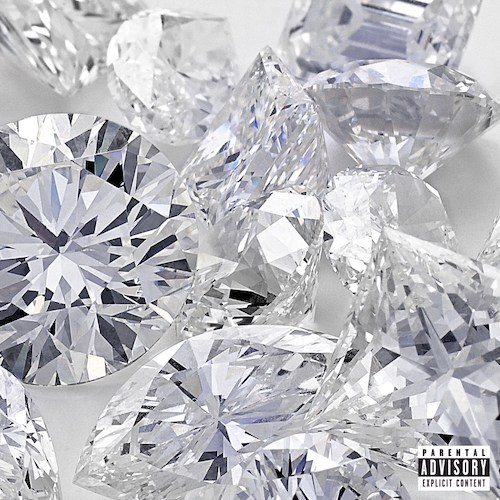 Week 92: September 25 - October 1
Scholarships

| Drake, Future

What a Time to Be Alive. 5 years!

rap 2015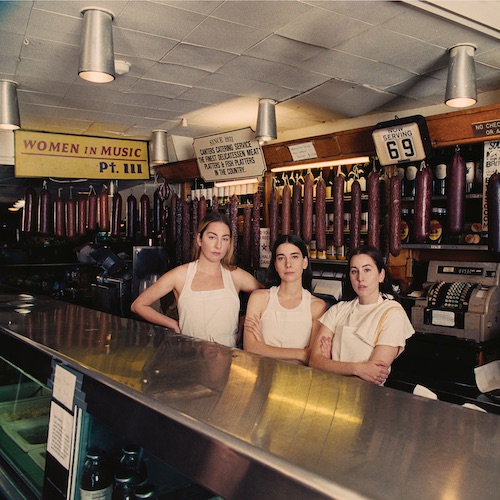 Week 91: September 18 - September 24
Don't Wanna

| HAIM

Damn. This album is awesome. HAIM maintains catchy pop bops (like Don't Wanna) but also playfully explore their boundaries.

indie rock 2020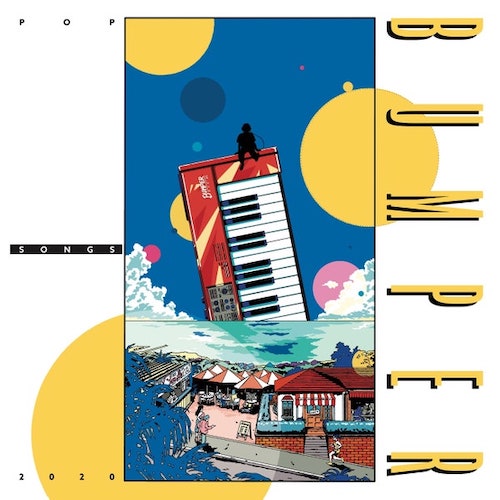 Week 90: September 11 - September 17
You Can Get It

| BUMPER

This is something that I never knew I wanted but absolutely blew me away: Japanese Breakfast with happy-go-lucky production and vocals makes my day.

electropop 2020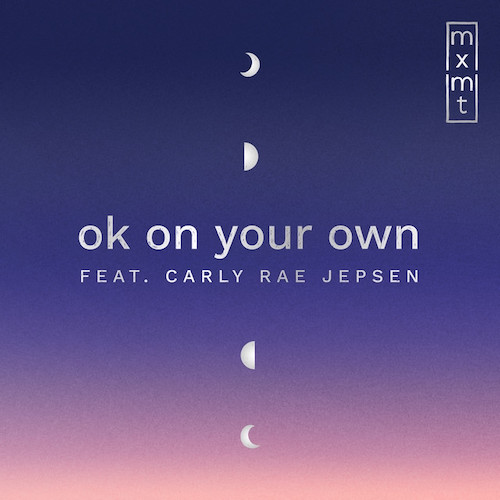 Week 89: September 4 - September 10
ok on your own

| mxmtoon, Carly Rae Jepsen

Two pop queens absolutely kill it. Song has only been out for a day or so, and it's already dominated my week.

pop 2020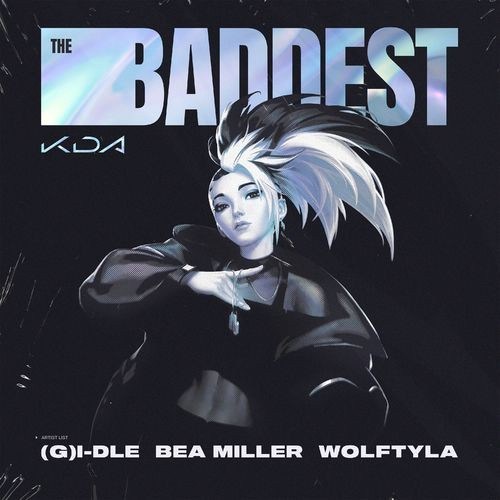 Week 88: August 28 - September 3
THE BADDEST

| K/DA, (G)I-DLE, Bea Miller, Wolftyla

Hm, this is awkward. Am I ashamed? Maybe. Am I really ashamed? Absolutely not. Love the addition of Bea Miller too!

kpop 2020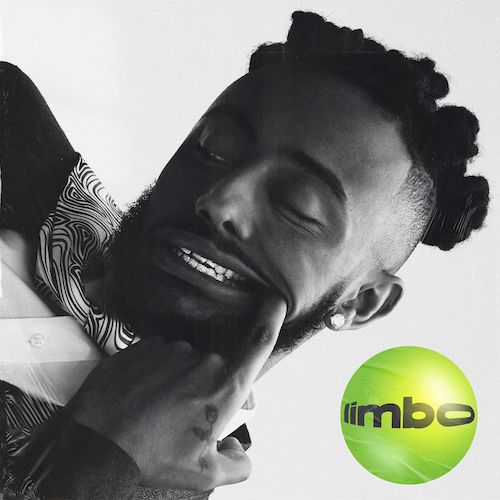 Week 87: August 21 - August 27
Woodlawn

| Aminé

Aminé continues being an interesting and unique voice in the rap game. Great confident banger.

rap 2020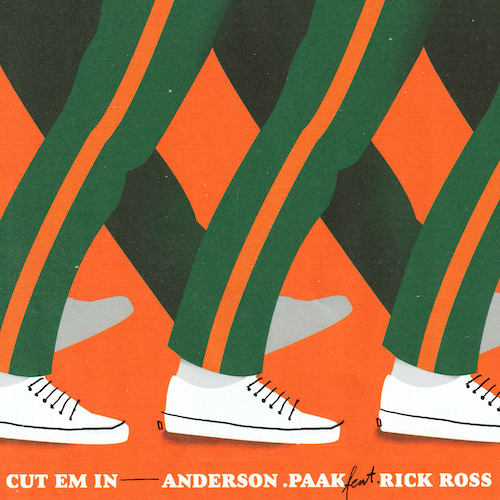 Week 86: August 14 - August 20
CUT EM IN

| Anderson .Paak, Rick Ross

Paak just … doesn't miss. Running circles on the game.

rap 2020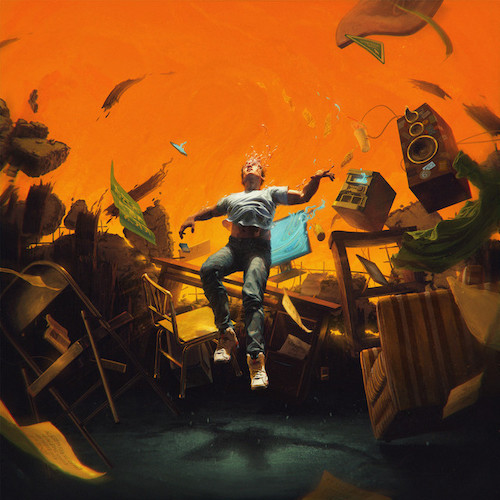 Week 85: August 7 - August 13
Soul Food II

| Logic

I can't believe I actually enjoyed a new Logic release. A fitting end to his career, though I doubt he's done for good.

rap 2020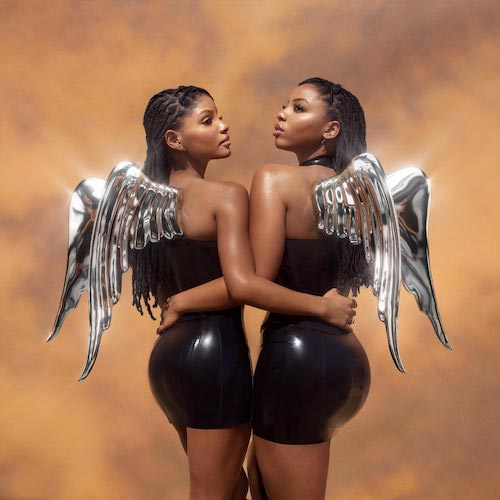 Week 84: July 31 - August 6
ROYL

| Chloe x Halle

This album is just straight bangers and anthems from front to back. Absolutely nuts for a sophomore album with this much creative control; definitely want to hear more.

r&b 2020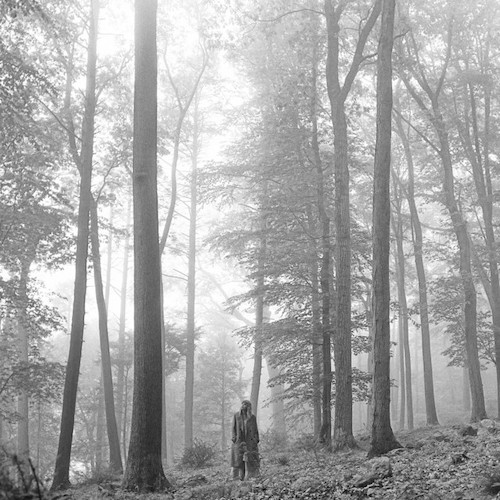 Week 83: July 24 - July 30
exile

| Taylor Swift, Bon Iver

This song is by two undergound indie artists, Taylor Swift and Bon Iver. You probably haven't heard of them, I can't blame you.

pop 2020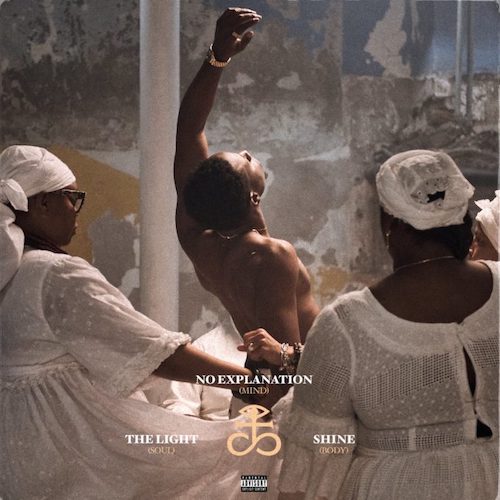 Week 82: July 17 - July 23
Shine

| Joey Bada$$

Need some Shine. Joey is back.

rap 2020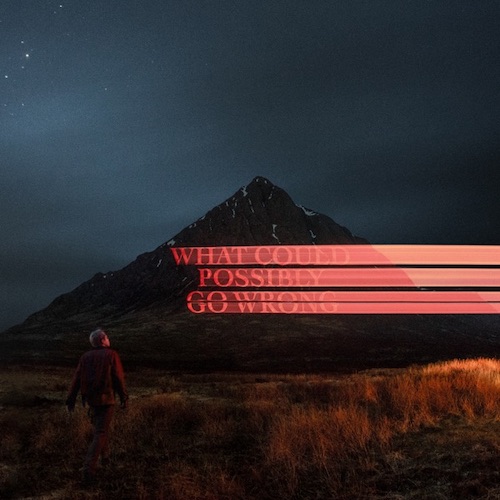 Week 81: July 10 - July 16
Politics & Violence

| Dominic Fike

At this point, they seem to be one and the same. Smooth AF song though.

pop rap 2020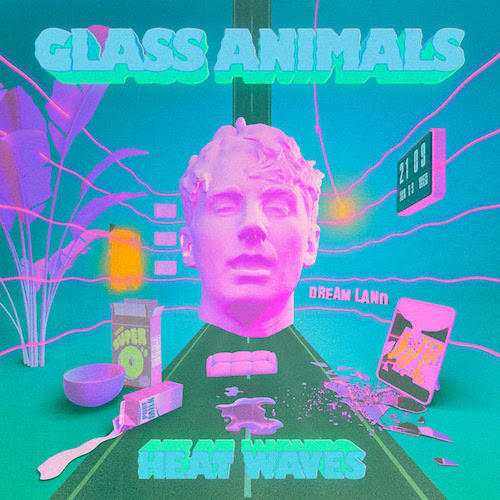 Week 80: July 3 - July 9
Heat Waves

| Glass Animals

Late nights in the middle of June.

alternative 2020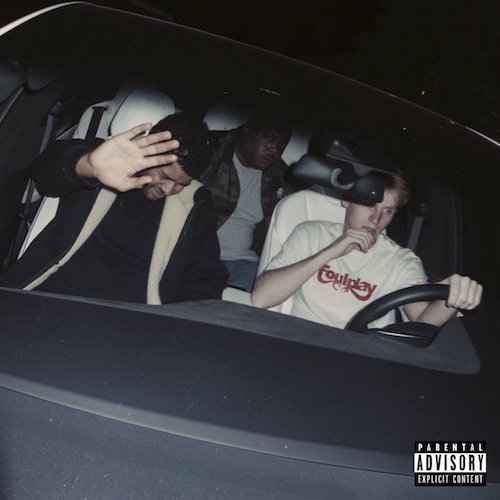 Week 79: June 26 - July 2
North Pole

| Injury Reserve

RIP Groggs.

alt rap 2017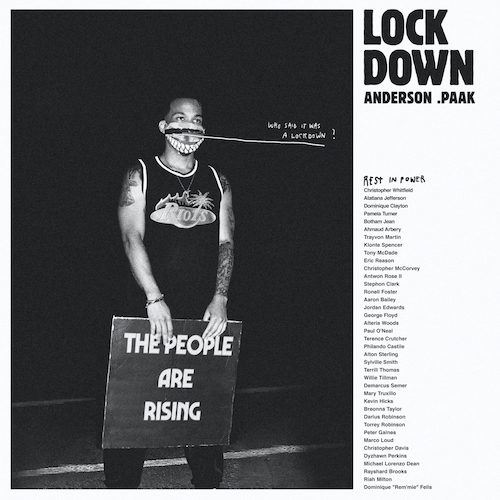 Week 78: June 19 - June 25
Lockdown

| Anderson .Paak

Still topical. Still relevant. .Paak is back.

rap 2020
Week 77: June 12 - June 18
Song 33

| Noname

Noname x Madlib is insane, and this is by far the smoothest, chillest call-out I've ever heard. Still topical, still relevant.

rap 2020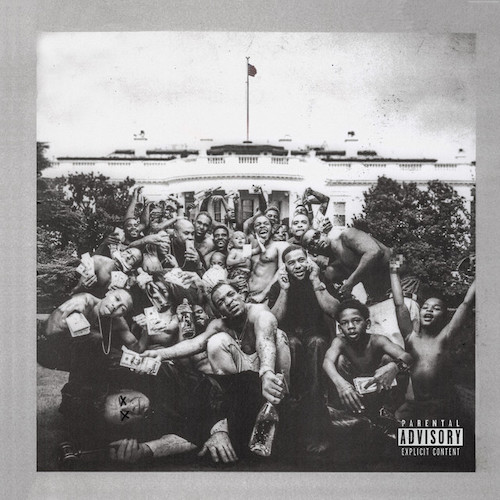 Week 76: June 5 - June 11
Institutionalized

| Kendrick Lamar, Bilal, Anna Wise, Snoop Dogg

Still topical, still relevant.

rap 2015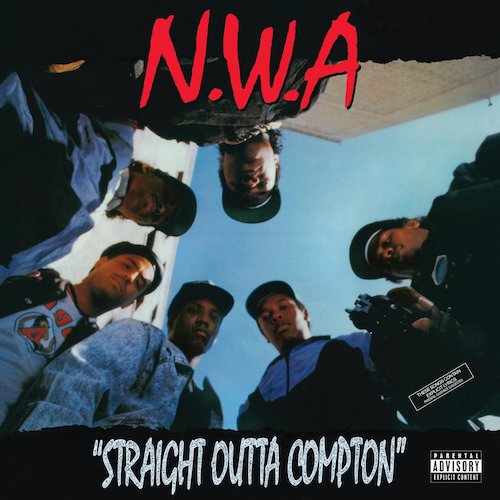 Week 75: May 29 - June 4
Fuck Tha Police

| N.W.A.

Seems topical. Black Lives Matter.

rap 1988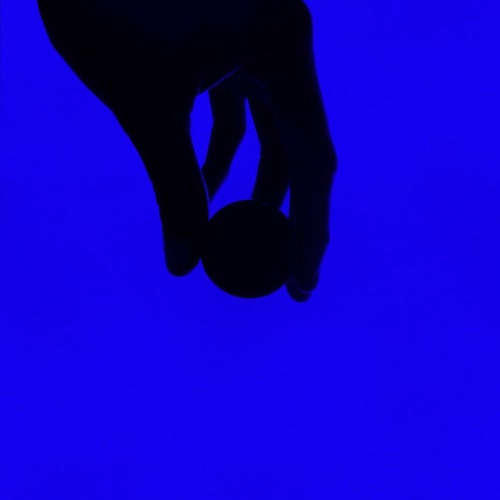 Week 74: May 22 - May 28
damn right

| Little Simz

Little Simz never ceases to drop quality track after quality track. One of the few rappers that I'm still excited about.

rap 2020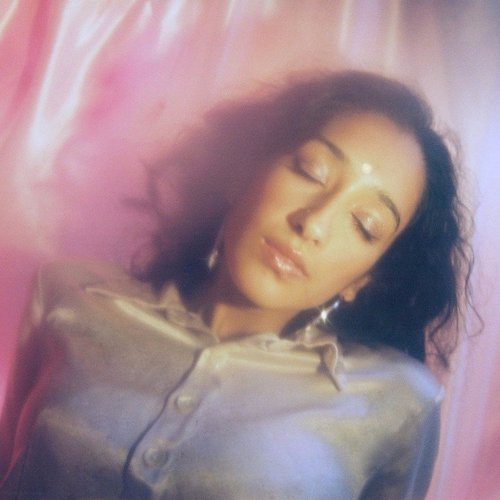 Week 73: May 15 - May 21
If Only

| Raveena

If silk had a voice, Raveena has it. Absolutely absurd.

r&b 2017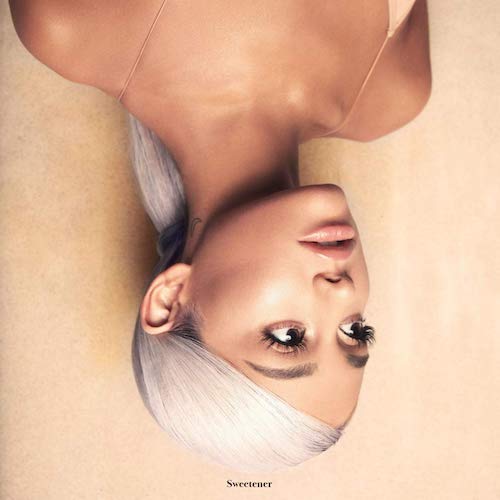 Week 72: May 8 - May 14
goodnight n go

| Ariana Grande

It's funny, because I haven't had a good night's sleep, and I can't go anywhere. Still, a dreamy song - if too dreamy.

pop 2018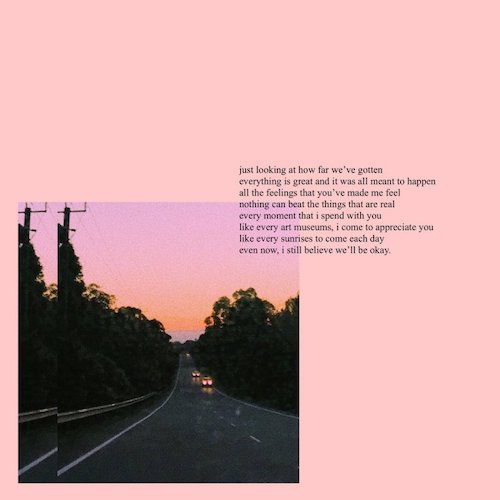 Week 71: May 1 - May 7
with you

| seth arlan

This song hits harder than I expected it. Nice summer vibes, laid-back instrumentals, and cute lyrics.

indie pop 2018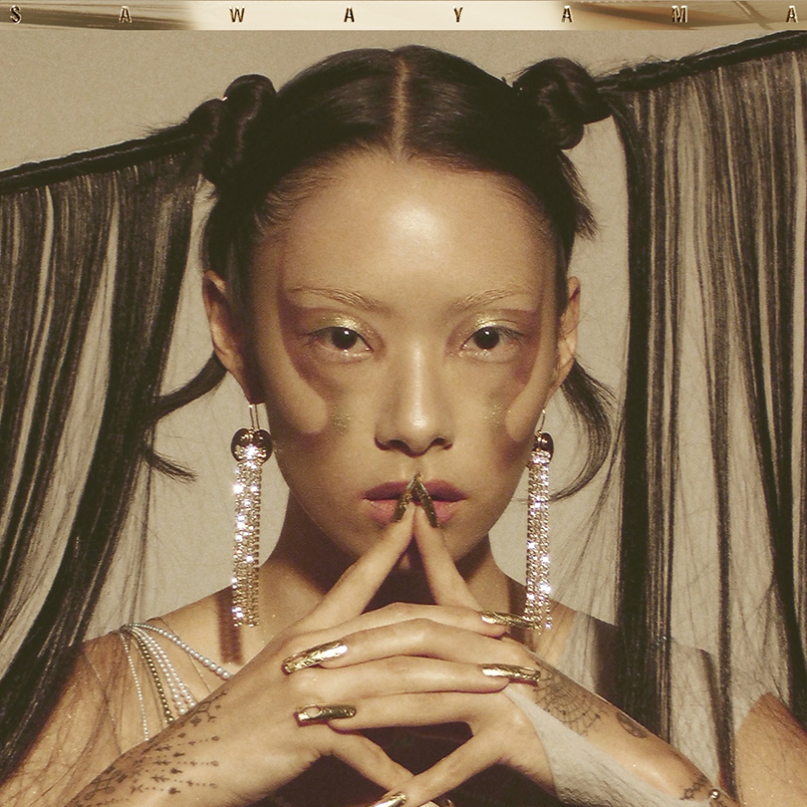 Week 70: April 24 - April 30
Tokyo Love Hotel

| Rina Sawayama

Rina's new album is superb, a debut that she's definitely deserving of. A solid AOTY contender for me!

pop 2020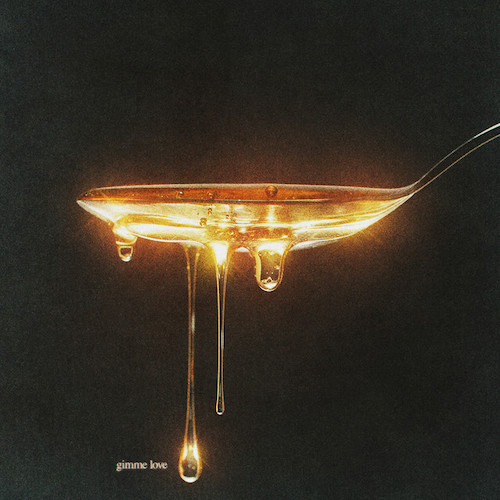 Week 69: April 17 - April 23
Gimme Love

| Joji

Joji's very hit-or-miss for me, but this one is definitely a hit. An absolutely infectious nighttime hook.

pop 2020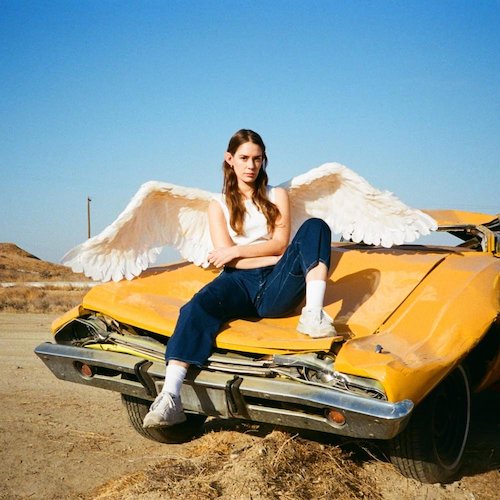 Week 68: April 10 - April 16
My Love

| Anna of the North

A super uplifting, danceable, all-around feel-good song. Shoutout to Jessica for the rec!

pop 2019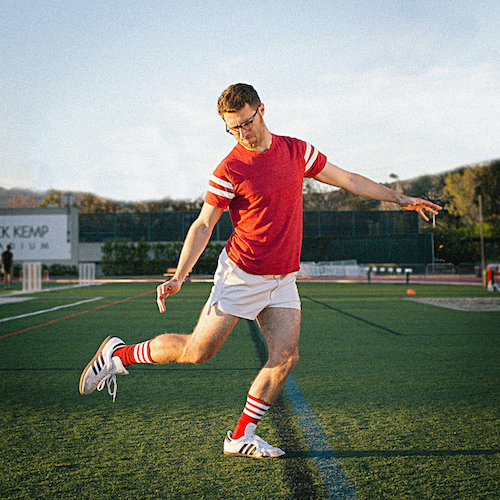 Week 67: April 3 - April 9
Animal Spirits

| Vulfpeck

The Beautiful Song. Reminds me of going outside with people, which is something I miss.

funk pop 2016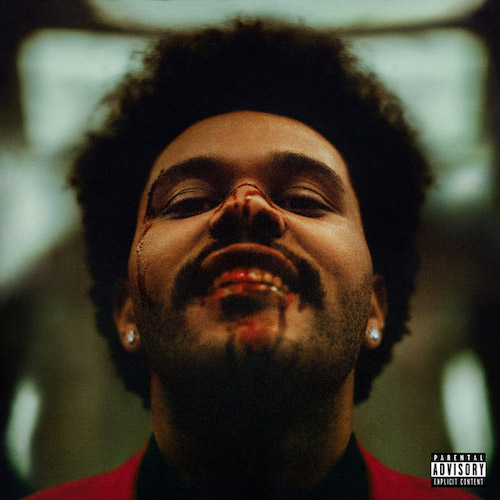 Week 66: March 27 - April 2
Faith

| The Weeknd

I've been on a Weeknd binge all week (and Weeknd); After Hours is like a perfect period piece.

r&b 2020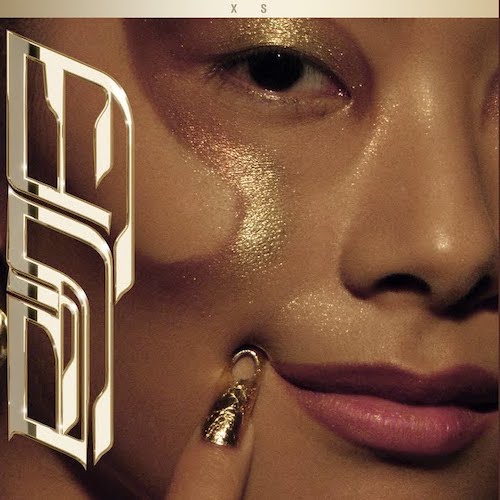 Week 65: March 20 - March 26
XS

| Rina Sawayama

Another bop from Rina, no surprise here.

electropop 2020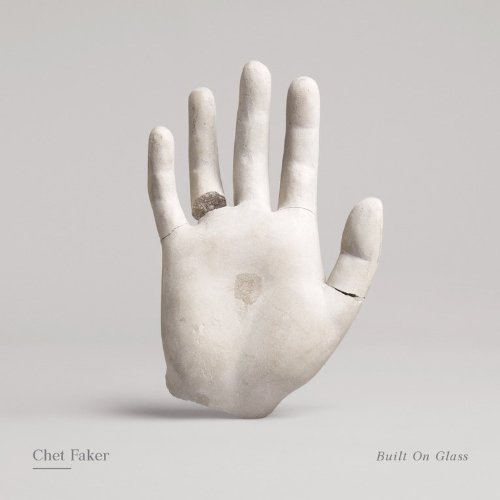 Week 64: March 13 - March 19
Talk Is Cheap

| Chet Faker

One of the best songs of the past decade, and written/performed/produced by only one person. Nick Murphy is a polygot with his vocal range, serene and gripping production, and impactful lyricism.

electronica 2014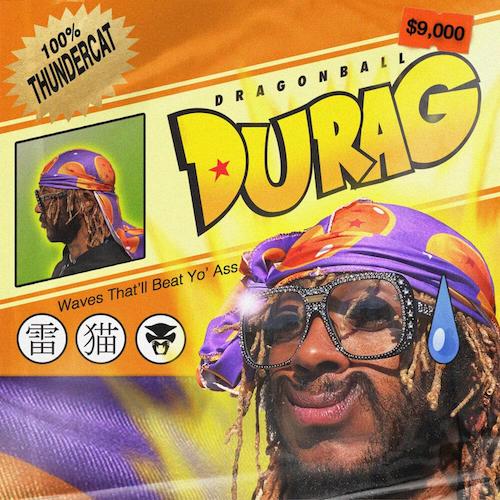 Week 63: March 6 - March 12
Dragonball Durag

| Thundercat

Thundercat is an amazing bassist. This song just has good vibes, and that's something I think we all need right now.

funk 2020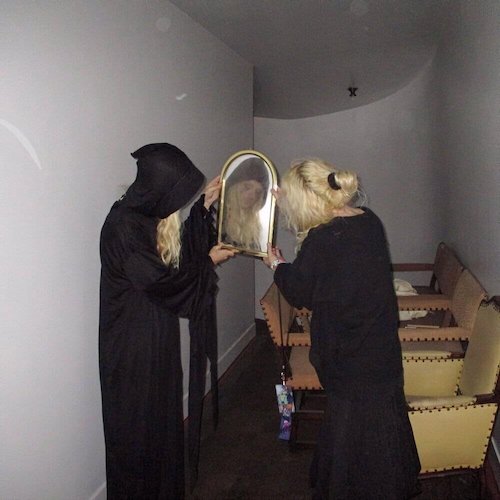 Week 62: February 28 - March 5
ringtone (remix)

| 100 gecs, Charli XCX, Rico Nasty, Kero Kero Bonito

This is peak internet.

gec 2020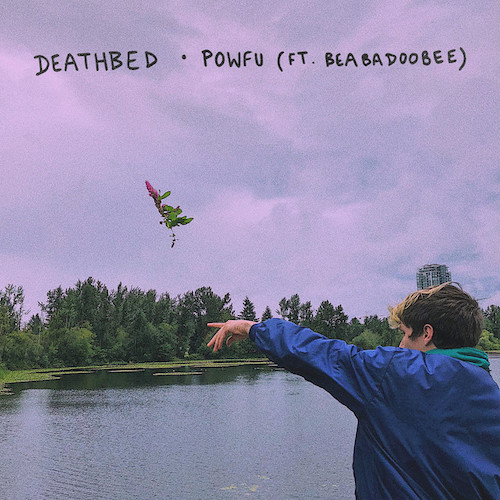 Week 61: February 21 - February 27
death bed

| Powfu, beabadoobee

A pretty creative spin on Coffee that's been stuck in my head for the past two weeks. Lyrics are a melancholy kind of sad.

alt rap 2020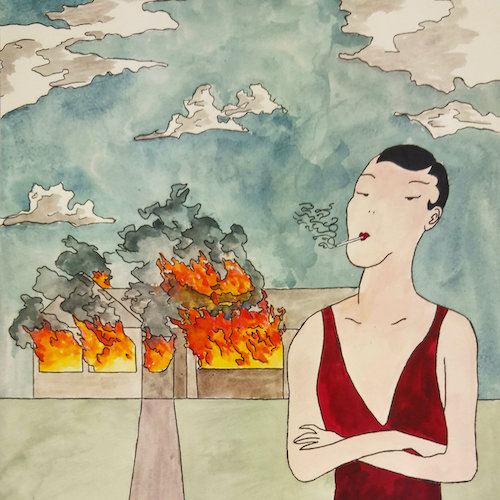 Week 60: February 14 - February 20
Nothing in Return

| Monsune

I've been on a Monsune binge this week! Definitely looking forward to his concert this spring break!!!

alt pop 2017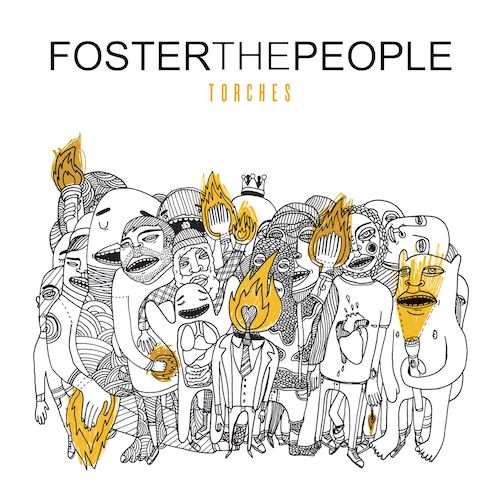 Week 59: February 7 - February 13
I Would Do Anything For You

| Foster The People

A catchy, danceable, feel-good bop. Classic Foster The People, but without the dark undertones.

indie pop 2011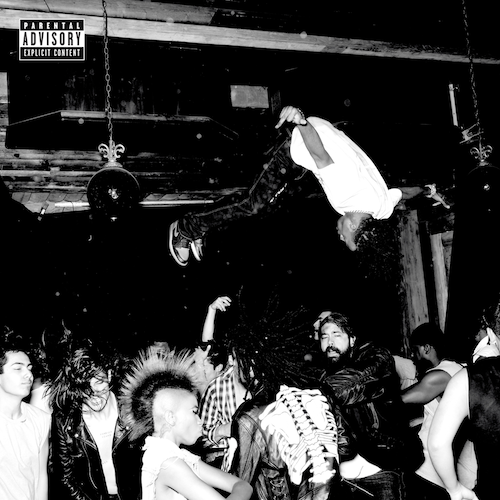 Week 58: January 31 - February 6
Shoota

| Playboi Carti, Lil Uzi Vert

I've listened to this song more than 20 times in the past two weeks. It's mind-numbingly infectious.

rap 2018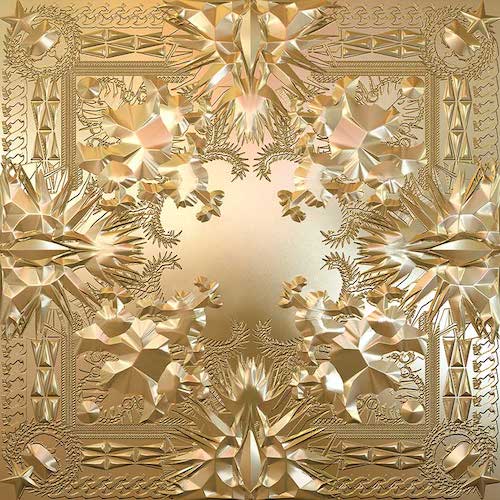 Week 57: January 24 - January 30
Gotta Have It

| JAY-Z, Kanye West

Kanye chops up this sample beautifully and absolutely kills his first verse. WTT is slowly moving up my Kanye rankings.

rap 2011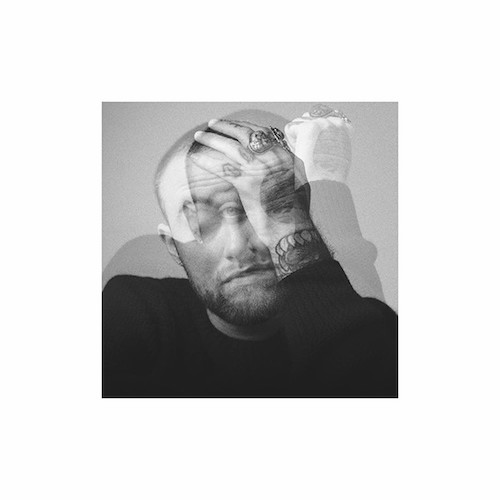 Week 56: January 17 - January 23
Blue World

| Mac Miller

A painful, but well-deserved sendoff. Cements Mac's legacy. RIP.

rap 2020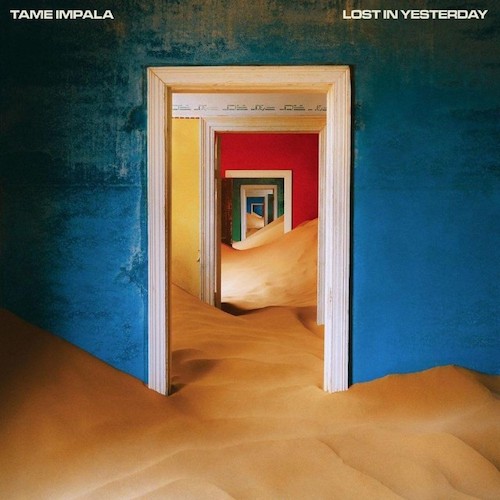 Week 55: January 10 - January 16
Lost In Yesterday

| Tame Impala

Have you ever heard of Tame Impala? They have this one song, "The Less I Know The Better", but you probably haven't heard of it.

psychedelic rock 2020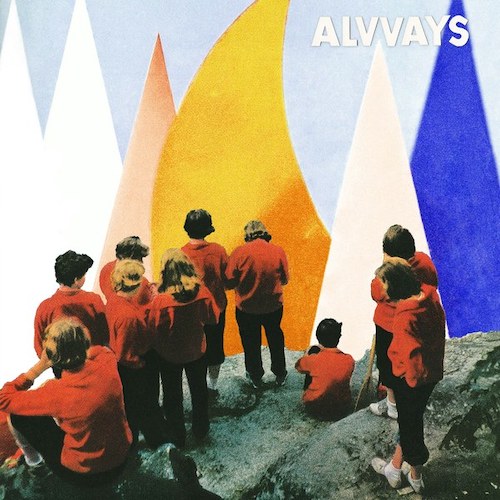 Week 54: January 3 - January 9
Dreams Tonite

| Alvvays

I don't think I've gotten tired of the "saw you in a dream" trope yet, and Alvvays makes one of the best of the genre.

indie pop 2017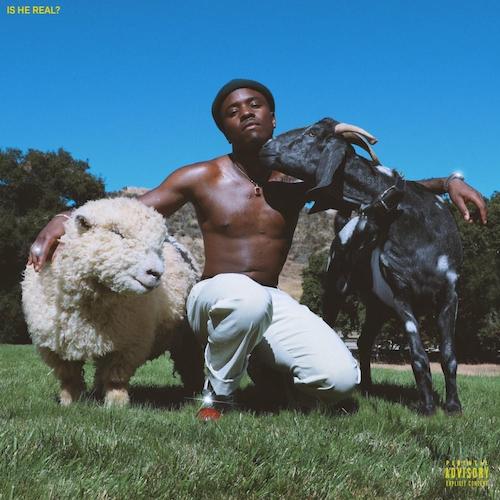 Week 53: December 27 - January 2
Digital

| IDK

Shit slaps. Entire album seamlessly alternates between banger and introspection.

rap 2019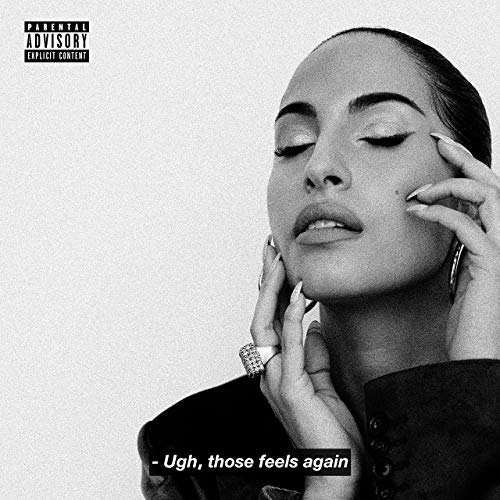 Week 52: December 20 - December 26
Toronto

| Snoh Aalegra

It's good to be back.

r&b 2019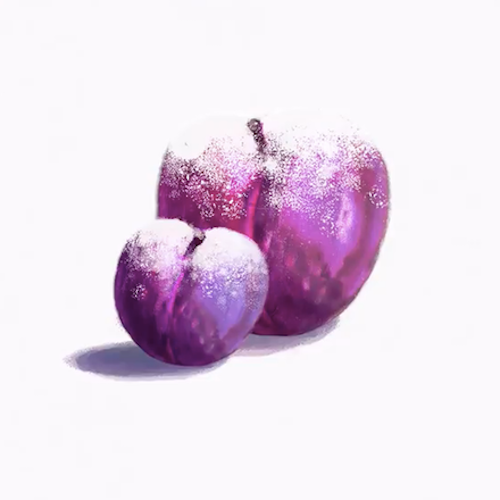 Week 51: December 13 - December 19
Sugarplum Elegy

| NIKI

Just, wow. NIKI keeps on blowing my mind. Super happy this finally got released to Spotify, just in time for the holiday season.

pop 2019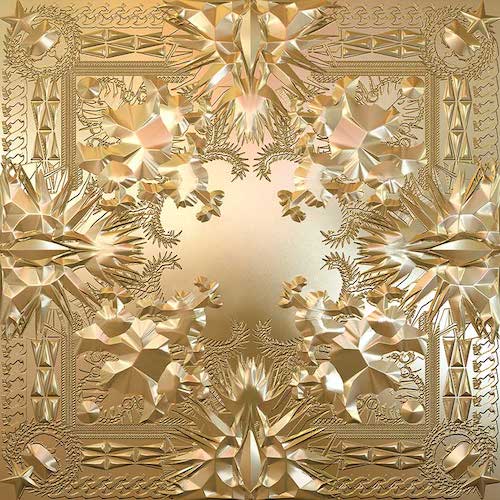 Week 50: December 6 - December 12
Otis

| JAY-Z, Kanye West, Otis Redding

JAY-Z is back on Spotify - what more can I say.

rap 2011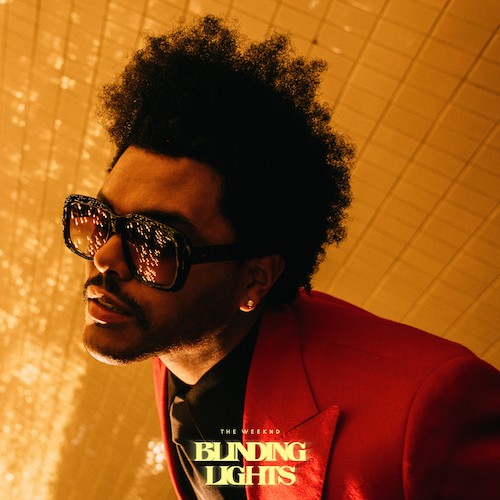 Week 49: November 29 - December 5
Blinding Lights

| The Weeknd

Excited for our resident Toronto sadboi to be back!

pop 2019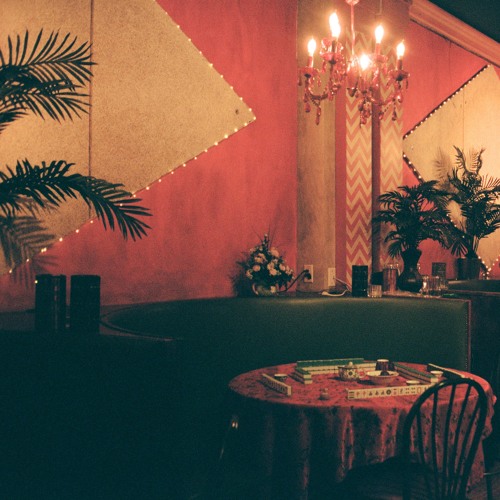 Week 48: November 22 - November 28
OUTTA MY MIND

| Monsune

I can't get this melody outta my mind. Absolutely infectious, smooth & sweet.

alt pop 2019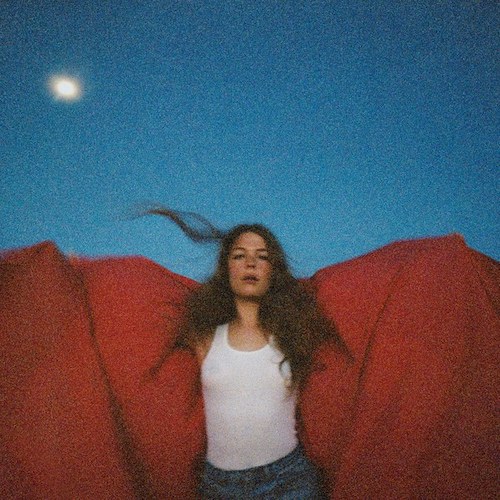 Week 47: November 15 - November 21
Alaska

| Maggie Rogers

This week has been a Maggie Rogers kinda week.

art pop 2019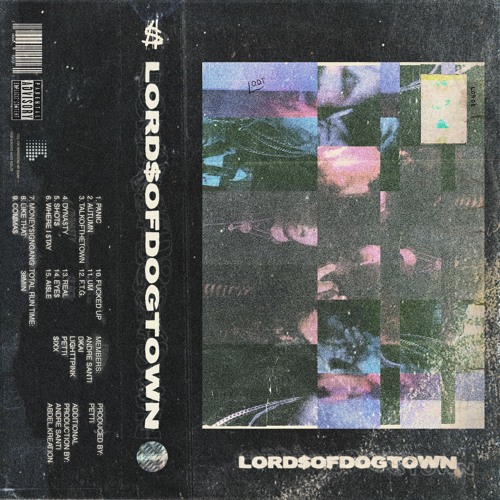 Week 46: November 8 - November 14
COMMA$

| LORD$OFDOGTOWN

A posse cut with an infectious flow and beat. Reminds me of SWEET in the best way possible.

rap 2019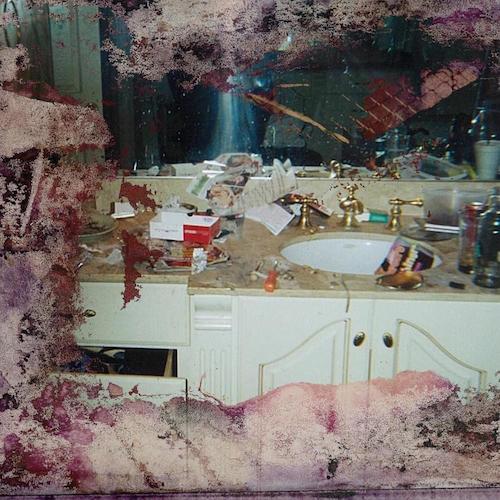 Week 45: November 1 - November 7
The Games We Play

| Pusha T

After a disappointing Kanye release, I needed to be reminded that Kanye still could make good music. Pusha T's solid-as-always lines never hurt.

rap 2018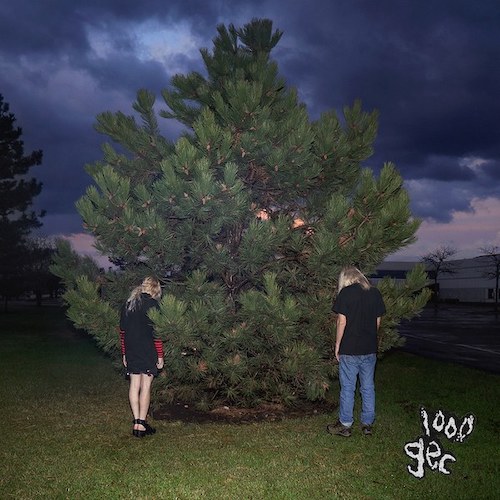 Week 44: October 25 - October 31
ringtone

| 100 gecs

I really can't explain why I like 100 gecs, but they've been stuck in my head this past week. Probably the weirdest music I've heard this year. gecgecgec.

gec 2019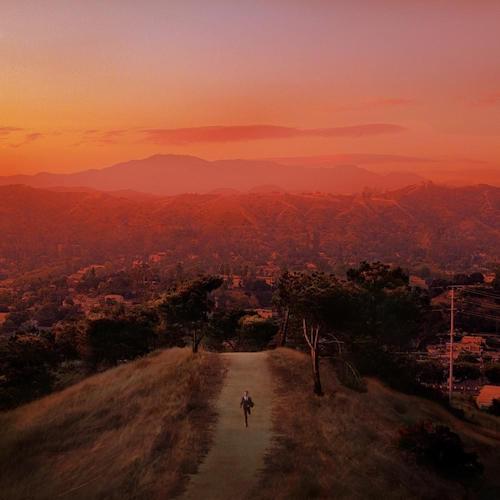 Week 43: October 18 - October 24
I Don't Miss You At All

| FINNEAS

Maybe the most unconvincing song of all time. Kinda nuts how much young talent this family has, between FINNEAS and Billie - it's almost unfair.

pop 2019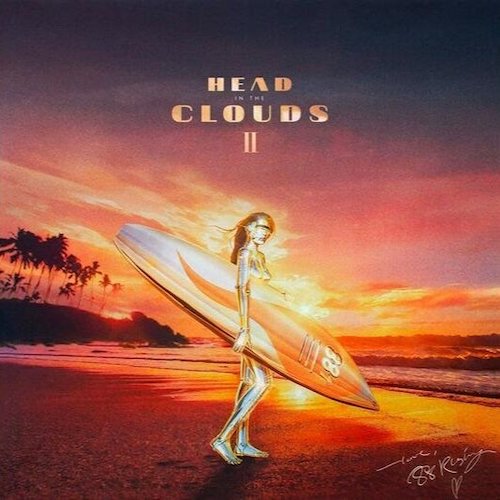 Week 42: October 11 - October 17
La La Lost You

| NIKI

NIKI is absolutely killing it.

pop 2019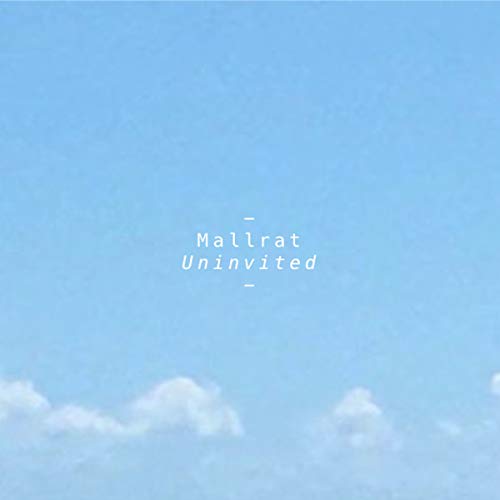 Week 41: October 4 - October 10
For Real

| Mallrat

An adorably cute, positive song. "And you didn't even wanna die once this week" is a strange but graceful hook.

pop 2016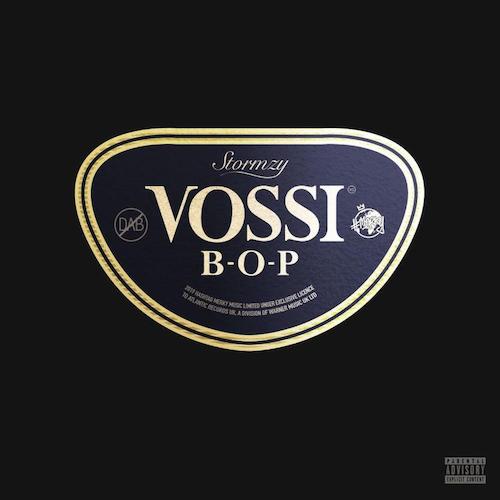 Week 40: September 27 - October 3
Vossi Bop

| Stormzy

Punchy one-liners, solid flow, and a very catchy beat. Stormzy brings the bread and butter of a chart-topping rap song.

rap 2019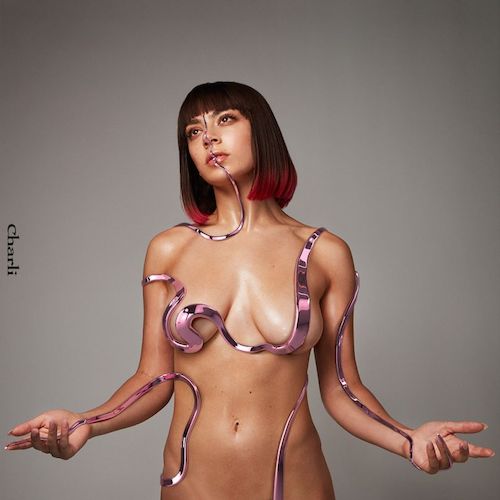 Week 39: September 20 - September 26
White Mercedes

| Charli XCX

Charli's back baby.

pop 2019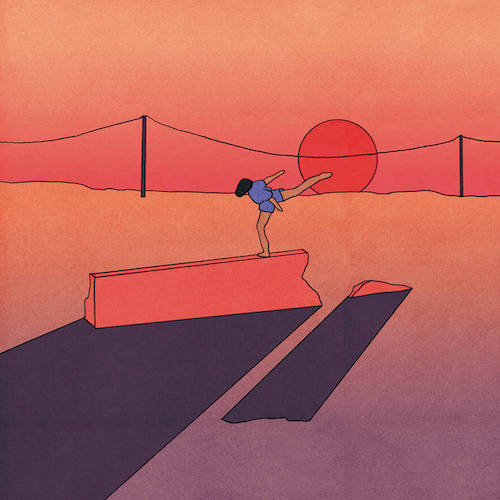 Week 38: September 13 - September 19
Tenderness

| Jay Som

Anak Ko has been on repeat for me this past month. Jay Som is definitely an underrated gem, and I'm excited to hear more and more from her!!!

indie rock 2019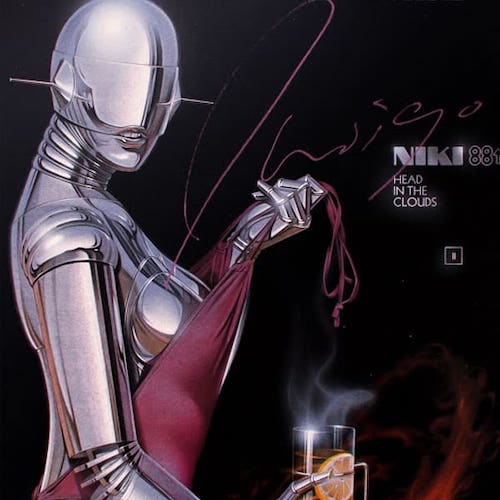 Week 37: September 6 - September 12
Indigo

| NIKI

Wow, I'm just addicted to this song. Love the sugary-sweet synths and the colourful chorus.

pop 2019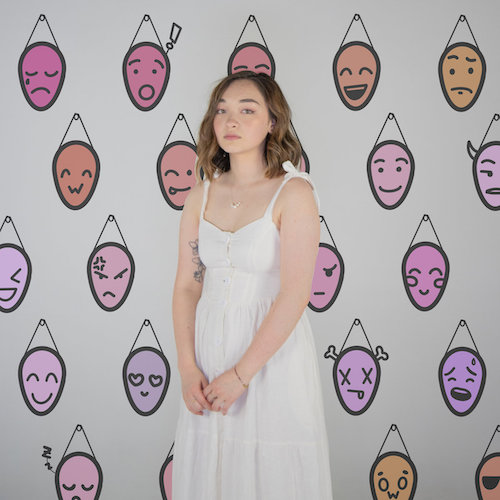 Week 36: August 30 - September 5
dream of you

| mxmtoon

I am unbearbly excited for the masquerade. maia hasn't disappointed yet!

bedroom pop 2019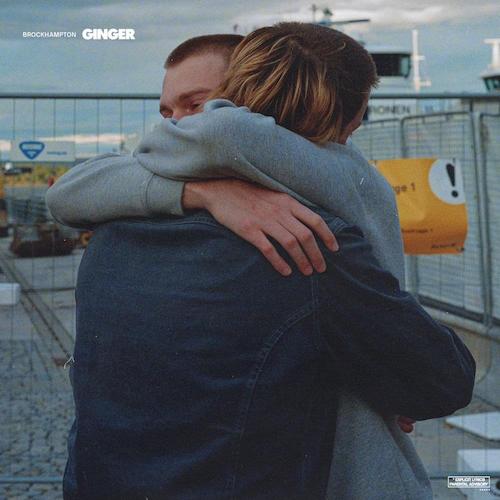 Week 35: August 23 - August 29
SUGAR

| BROCKHAMPTON

The BROCKHAMPTON boys are back, and they're sad.

pop rap 2019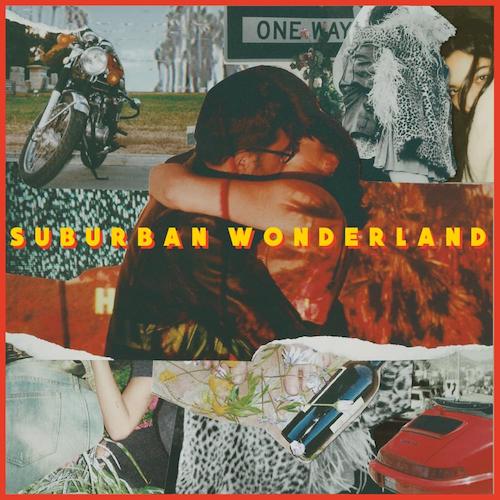 Week 34: August 16 - August 22
suburban wonderland

| BETWEEN FRIENDS

I'm glad that I've left the 'burbs, but there is something special about it that I miss.

indie pop 2017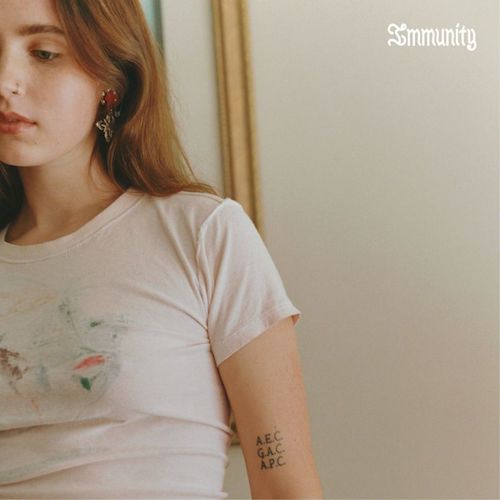 Week 33: August 9 - August 15
Closer To You

| Clairo

Some of this album is just… so sad. Clairo rips out emotions with minimal production and vocals.

indie pop 2019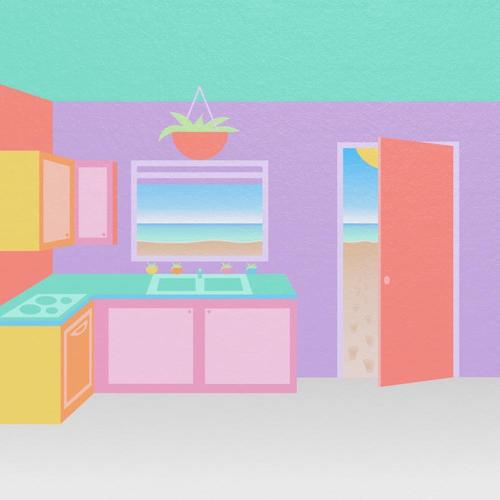 Week 32: August 2 - August 8
Sunday Best

| Surfaces

This is just such a feel good song. It's got me feeling blessed, never stressed. And you bet it's got me on my sunday best.

r&b 2019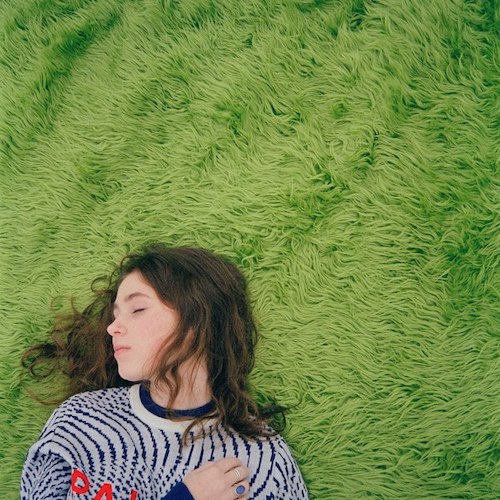 Week 31: July 26 - August 1
4EVER

| Clairo

I've fully become a Wallows and Clairo addict at this point. 4EVER will tide me over until I listen to Immunity.

indie pop 2018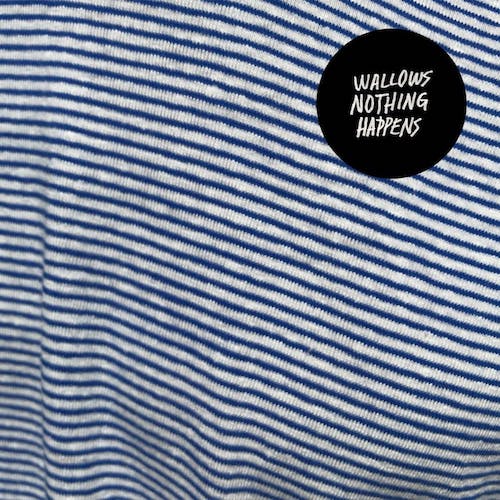 Week 30: July 19 - July 25
Are You Bored Yet?

| Wallows, Clairo

Wallows x Clairo is like the Ed Sheeran collab album for softbois. I can't believe I just typed that sentence.

indie rock 2019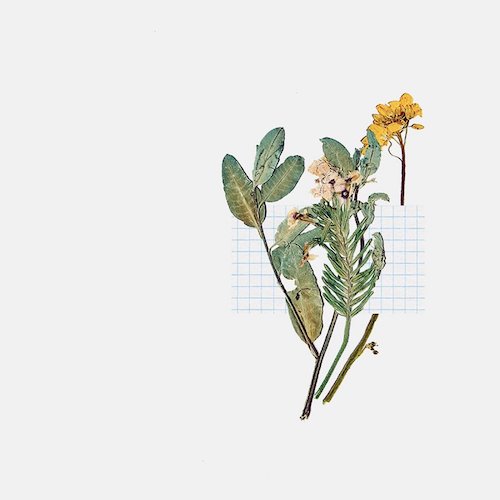 Week 29: July 12 - July 18
Hands Down (Reprise)

| The Greeting Committee

The original is one of my favourite songs, so I can't believe that I discovered the reprise so late. Hands down my favourite cute song.

indie pop 2017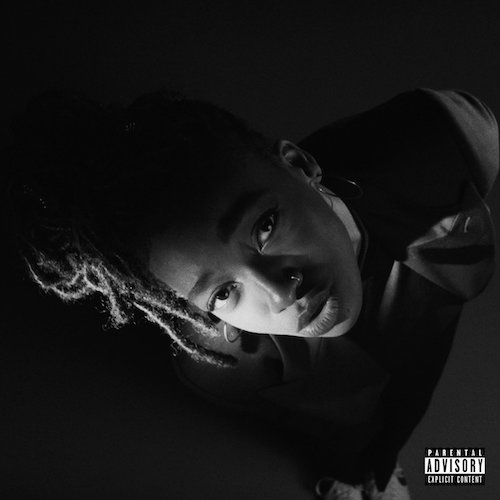 Week 28: July 5 - July 11
Selfish

| Little Simz, Cleo Sol

GREY Area is one of the only rap albums where I've added every single song to my playlist. Little Simz hits hard, but most importantly, she hits consistently.

rap 2019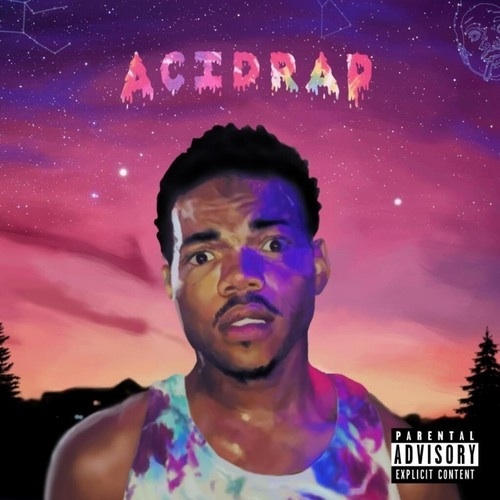 Week 27: June 28 - July 4
Cocoa Butter Kisses

| Chance the Rapper, Vic Mensa, Twista
i think my quality of life has significantly improved now that acid rap is back on spotify

— matt wang (@welcomemattwang) June 30, 2019</blockquote>
rap 2013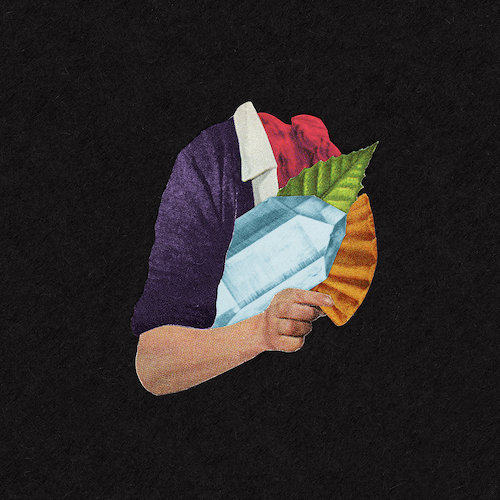 Week 26: June 21 - June 27
Chinese New Year

| SALES

Chinese New Year was a long time ago, but I'm still down. SALES sells me on an amazing hook and a raw sound.

pop 2014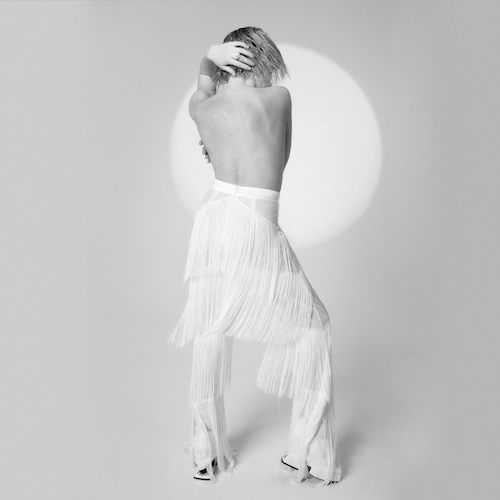 Week 25: June 14 - June 20
Feels Right

| Carly Rae Jepsen, Electric Guest

You thought I wouldn't be rocking new Carly? She doesn't stop embracing core elements of electro pop to keep on making bops.

pop 2019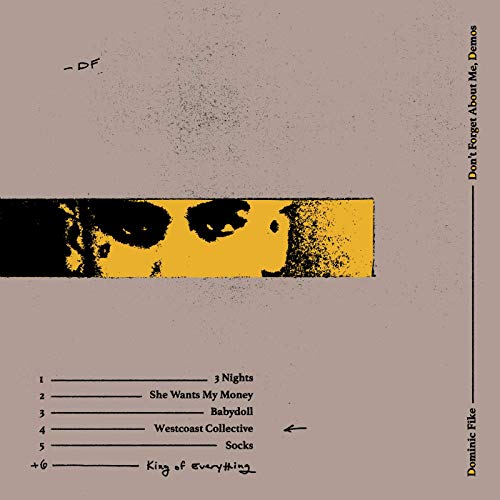 Week 24: June 7 - June 13
3 Nights

| Dominic Fike

I'd be remiss if I didn't mention this absolute earworm. I want more Dominic x BROCKHAMPTON.

alt pop 2018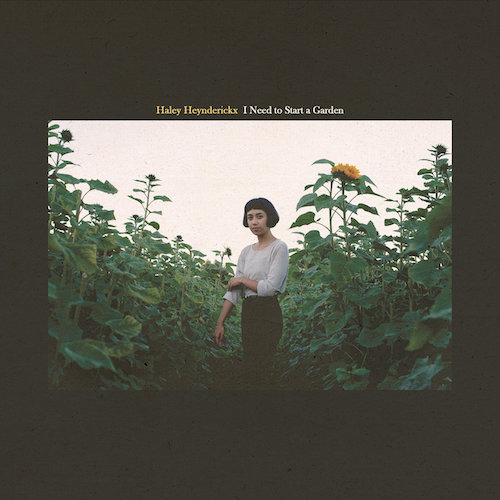 Week 23: May 31 - June 6
Oom Sha La La

| Haley Heynderickx

I Need to Start a Garden.

indie folk 2018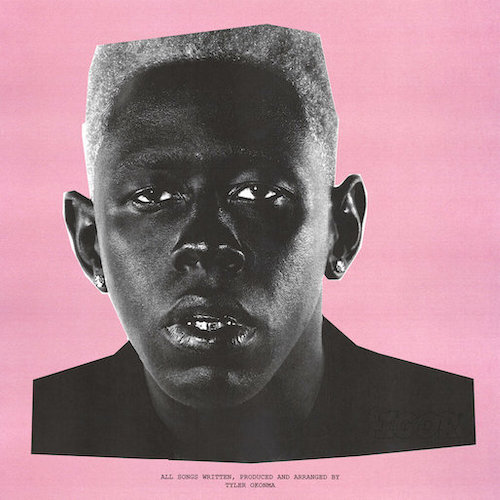 Week 22: May 24 - May 30
EARFQUAKE

| Tyler, The Creator

IGOR is unabashedly raw, emotional, and personal. Tyler presents a fresh take in an oversaturated rap scene, and a possible AOTY.

rap 2019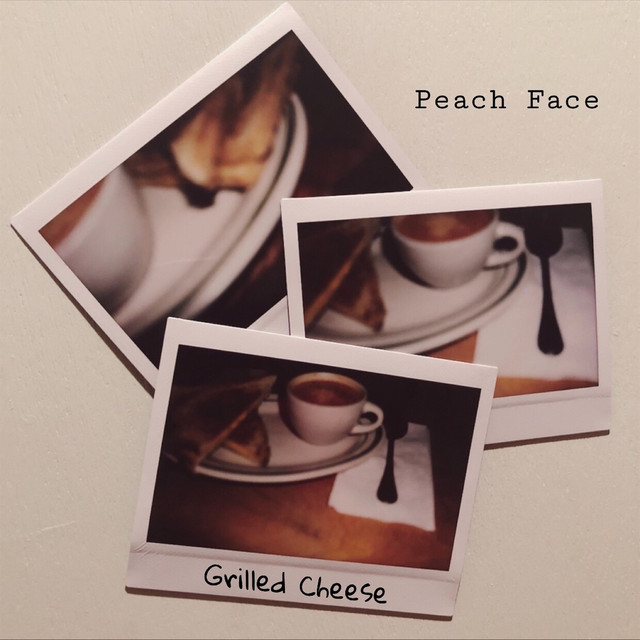 Week 21: May 17 - May 23
Grilled Cheese

| Peach Face

Grilled Cheese is an absolute earworm; I'm surprised that this is Peach Face's only song on Spotify, 'cause it's so damn catchy.

bedroom pop 2018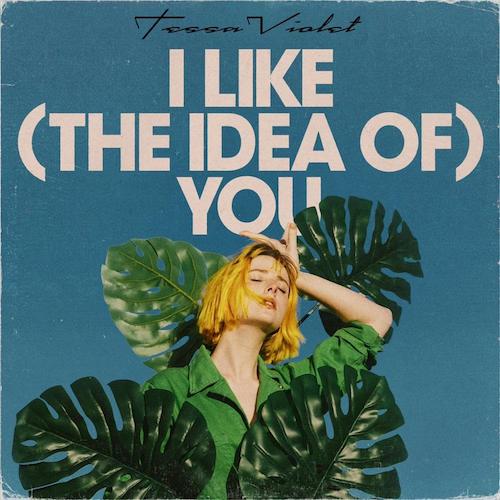 Week 20: May 10 - May 16
I Like (the idea of) You

| Tessa Violet

Tessa Violet drops another summer bop, filled with lovesick lyrics and production that makes you wanna dance.

indie pop 2019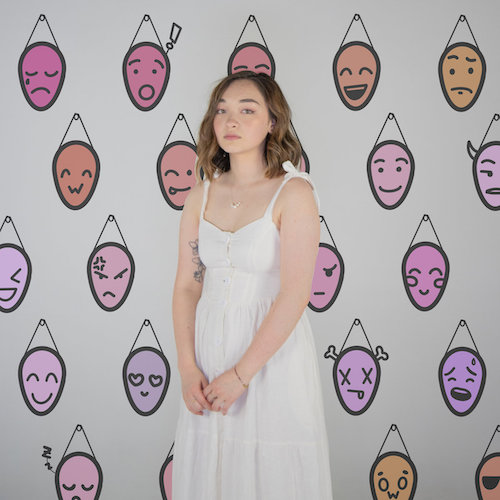 Week 19: May 3 - May 9
prom dress

| mxmtoon

New mxmtoon? Emotional vulnerability? Minimal production? Beautiful vocals? Instant banger.

bedroom pop 2019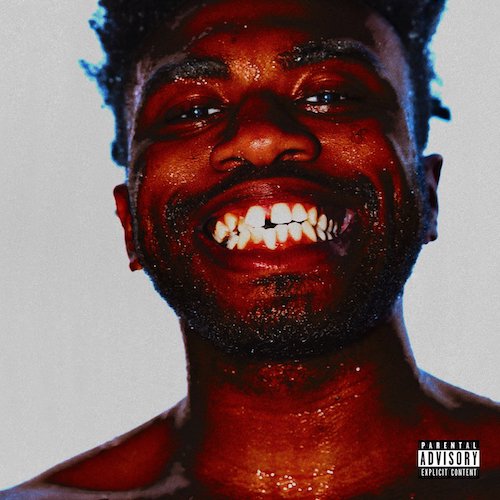 Week 18: Apr 26 - May 2
Boyer

| Kevin Abstract

The BROCKHAMPTON boys do it again. Energetic production, vibrant vocals, and personal slices of Kevin's life.

rap 2019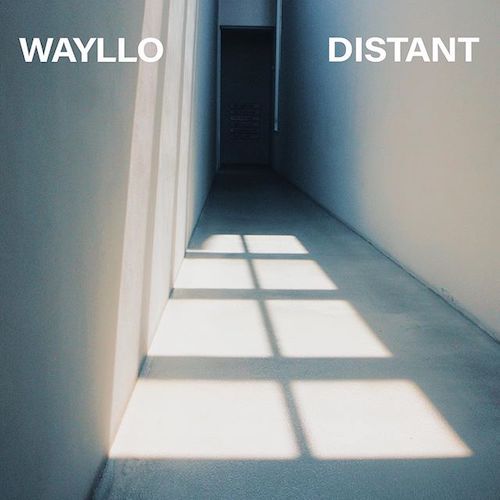 Week 17: Apr 19 - Apr 25
Distant

| Wayllo

Someone I went to high school with dropped a single, and it's fire. Reminds me of Snakehips, Major Lazer, and Louis the Child, in the best way possible.

electro pop 2019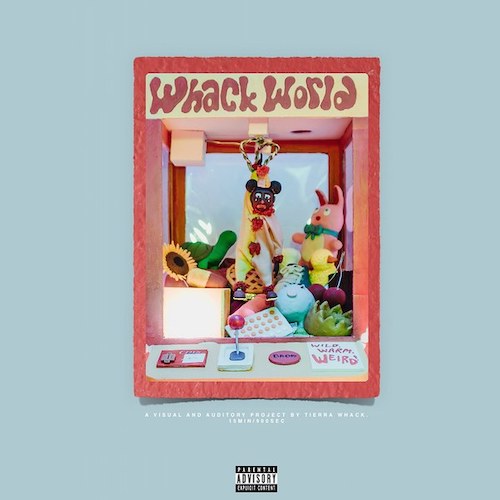 Week 16: Apr 12 - Apr 18
Hookers

| Tierra Whack

Tierra brings a refreshing and whacky take on contemporary rap, delivering a deeply emotional and passionate performance in just one minute.

rap 2018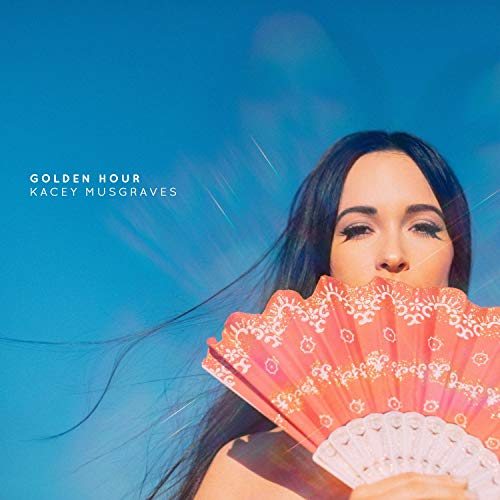 Week 15: Apr 5 - Apr 11
Butterflies

| Kacey Musgraves

I'm a bit late to the party, but Kacey Musgraves weaves together a beautifully melancholic pop-country album - chock full of tearjerkers and "aww" moments.

country 2018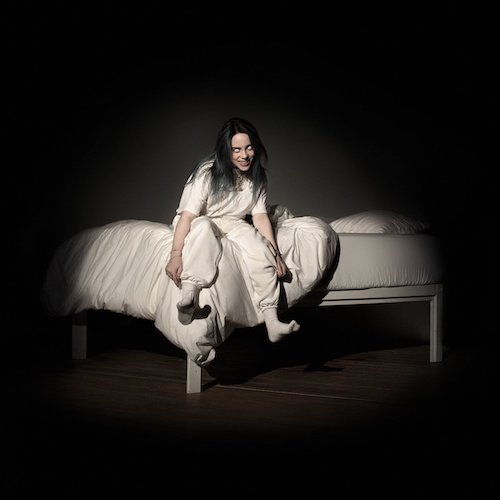 Week 14: Mar 29 - Apr 4
bad guy

| Billie Eilish

Billie brings a unique, consistent, and pretty spooky sound: a welcome addition to a pop scene filled with bland mediocrity, and from a 17 year-old no less.

pop 2019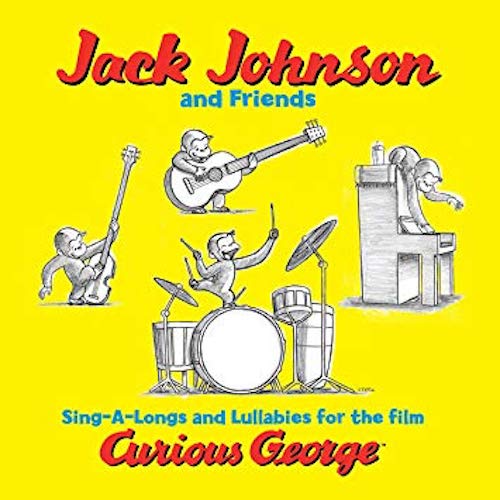 Week 13: Mar 22 - Mar 28
Upside Down

| Jack Johnson and Friends

Was surprised that this wasn't a Metro Boomin' collab, because this shit slaps.

pop 2006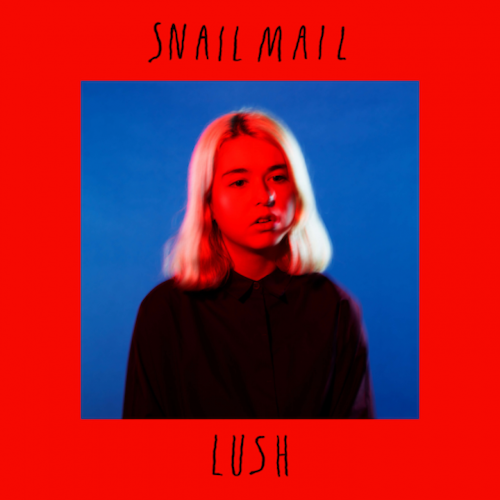 Week 12: Mar 15 - Mar 21
Pristine

| Snail Mail

Pristine is yet another addition to simp session bedroom pop and indie rock - as cliché as it sounds, you really do feel her pain.

indie rock 2018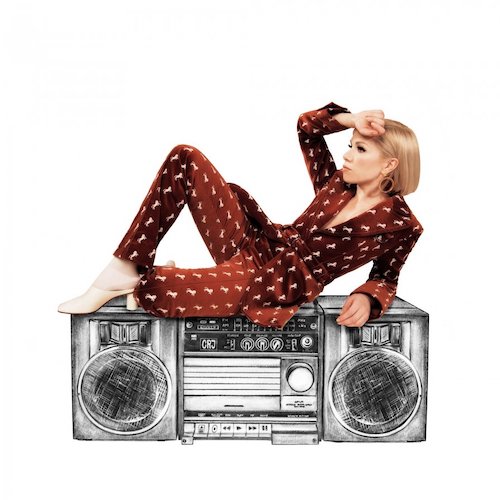 Week 11: Mar 8 - Mar 14
No Drug Like Me

| Carly Rae Jepsen

Carly's back with more bops. What else can I say.

pop 2019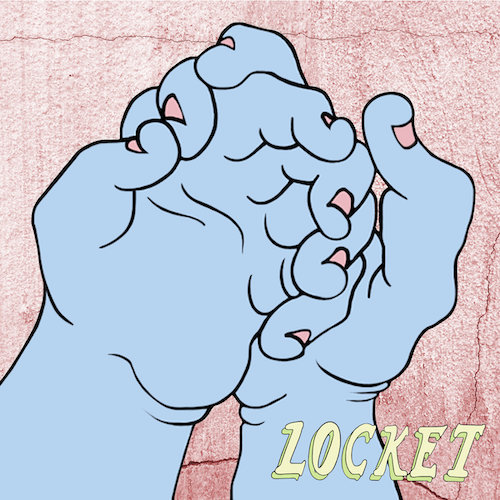 Week 10: Mar 1 - Mar 7
Locket

| Crumb

Locket is a tantalizing earworm, a combination of smooth rock and jazz-like elements that's been stuck in my head for the past few weeks.

indie rock 2017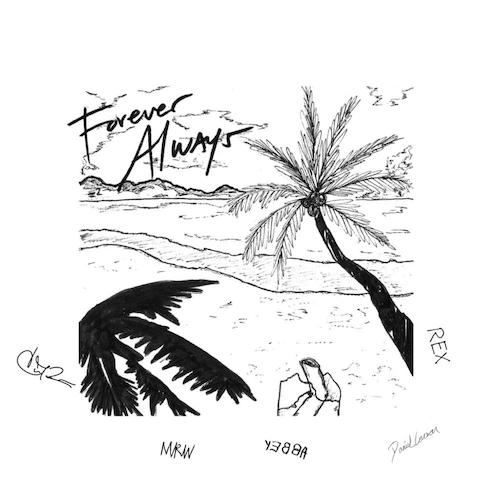 Week 9: Feb 22 - Feb 28
Forever Always

| Peter Cottontale, Chance the Rapper, Daniel Caesar, Madison Ryann Ward, YEBBA

A surprisingly star-studded feel-good song - something that definitely helps with a rough week of work.

indie pop 2018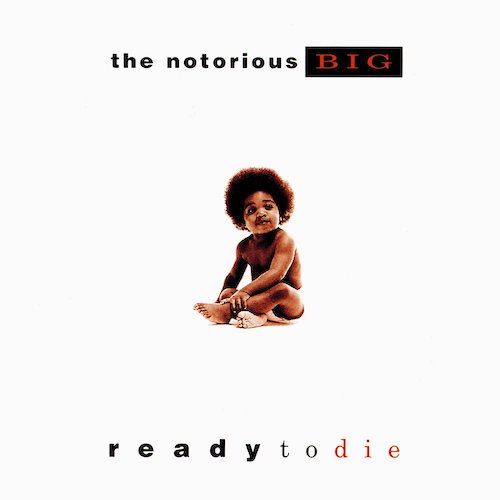 Week 8: Feb 15 - Feb 21
Gimme The Loot

| The Notorious B.I.G

Considering the prominence of "Gimme The Loot" as a producer tag and adlib, I thought it'd be nice to take it back to the OG. Biggie is just a straight killer on this track.

rap 1994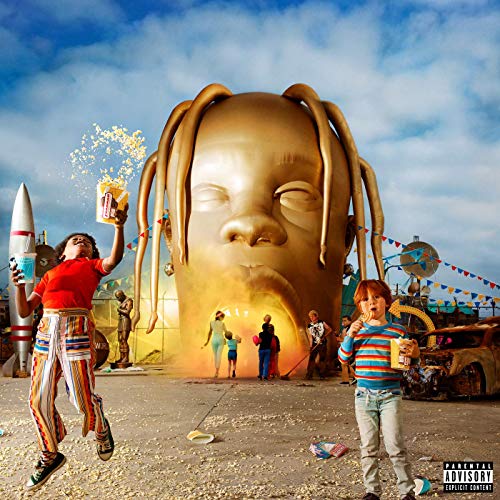 Week 7: Feb 8 - Feb 14
5% TINT

| Travis Scott

Travis weaves together a spooky vibe with a haunting piano chord, barebones beats, and his signature eerie autotune.

rap 2018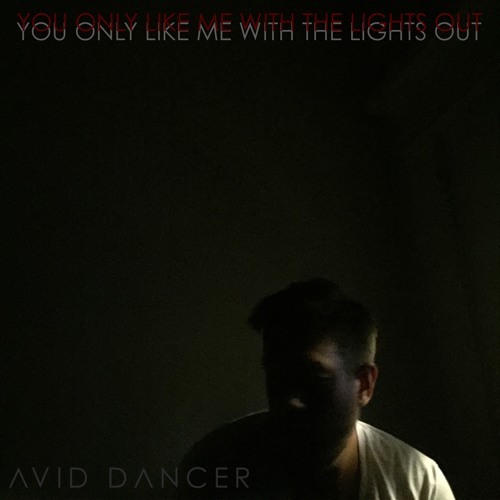 Week 6: Feb 1 - Feb 7
You Only Like Me With The Lights Out

| Avid Dancer

Strong, raw guitars and an equally raw voice addictingly convey a truth that nobody wants to hear.

alt rock 2016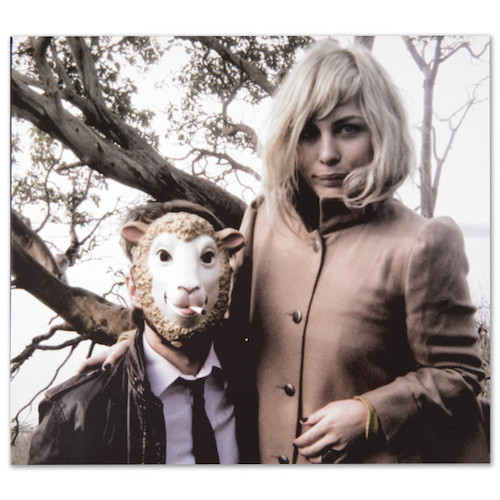 Week 5: Jan 25 - Jan 31
Rivers and Roads

| The Head and the Heart

A much-too-relatable emotional ballad about missed friends and love songs - bread and butter for any university student.

indie folk 2011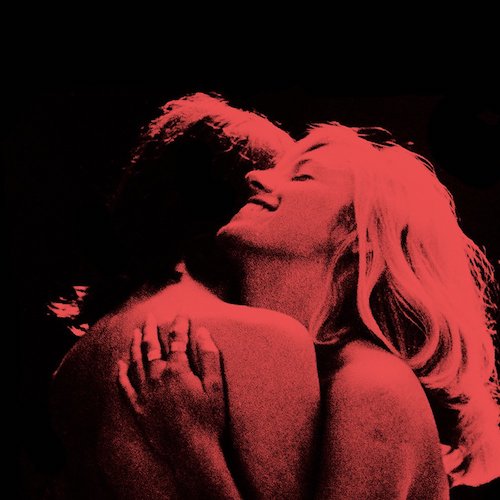 Week 4: Jan 18 - Jan 24
Lovers Rock

| TV Girl

Lovers Rock is entrancing, smooth pop at its best - something I imagine in the background of an upscale restaurant.

indie pop 2014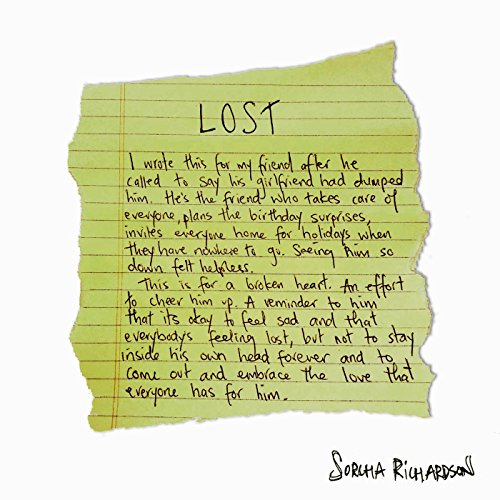 Week 3: Jan 11 - Jan 17
Ruin Your Night

| Sorcha Richardson

This is the catchiest sanger (sad banger) I've heard so far. The lyrics are so simple, yet so depressing.

indie pop 2016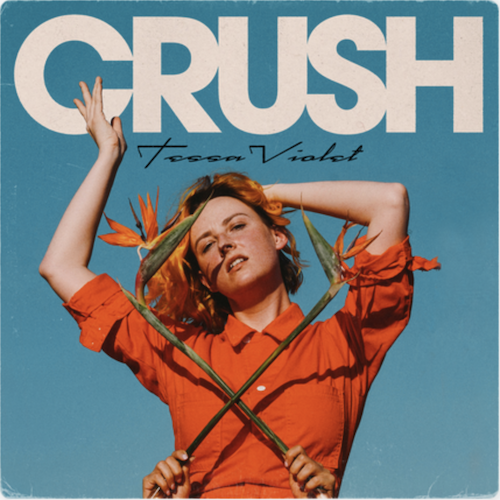 Week 2: Jan 4 - Jan 10
Crush

| Tessa Violet

Crush is what I love about modern pop: innovative and flashy production backed by simple but effective lyrics.

indie pop 2018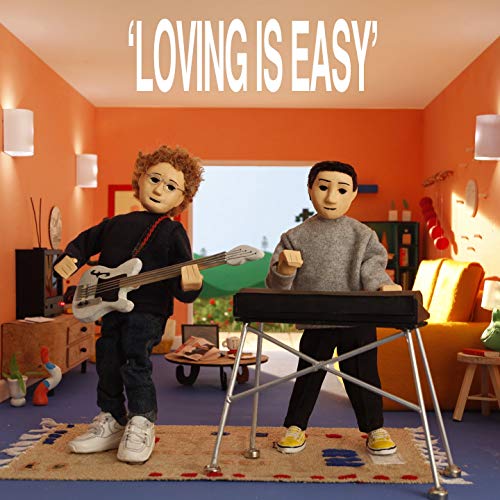 Week 1: Jan 1 - Jan 4
Loving Is Easy

| Rex Orange County, Benny Sings

Rex Orange County makes another catchy and relatable love ballad.

indie pop 2017