Top Ten Albums (repost)
Jul 15, 2018 • slightly more burnt out matt wang • ~ 74 minute read • 13418 words
---
One of my great friends (the great Malcolm Risk) nominated me to write about my top ten albums on Facebook. I spent way too much time writing this, but I think that it deserves to be on here - I've posted much worse writing. I'll copy-paste verbatim what I posted on Facebook. While this is a bit repetitive with the 15at15 series, I focus more on the objective side of music (rather than focusing mostly on nostalgia and developing my taste in 15at15) - and hopefully that makes the reviews better to read.
Without further ado…
Intro
Hello friends (and people that I've awkwardly met and probably don't remember), Malcolm and Kimathi have peer-pressured me into telling you my top favourite albums. I also don't have as many big words as either of them, so you'll have to bear with me. As is fair, angry react their work for my spam.
Over the next ten days, I'll go over ten albums that I'd be comfortable saying are my favourites. I'll try to explain why my music taste isn't as basic as I am, and I'll use some nebulous words. And, I hope, I'll share some good music.
—
10. The Grind Date by De La Soul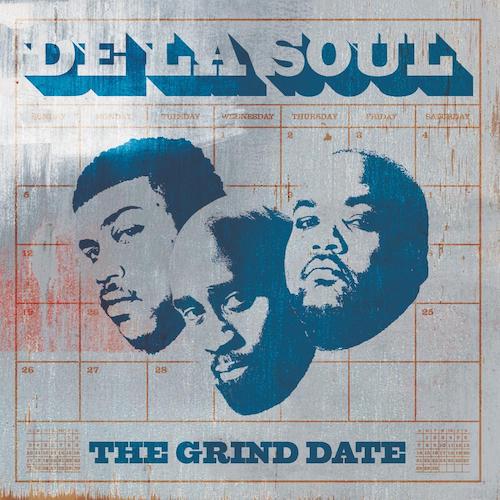 It's no surprise that we'll start off the list with some rap. De La Soul is one of my favourite rap groups, both due to their stylistic consistency and their positive lyricism. The trio (Pos, Maseo, and Trugoy) each have their own distinct personalities and rapping styles, but each song sounds like it's made by a cohesive unit (opposed to many modern rap acts, who tend to sound like 3 rappers featuring on each other's songs). The trio is especially good at uniquely contributing to a song's motif (usually relating to "the grind"), which in turn creates a focused album. The Grind Date preaches a message of hard work and dedication - something I can definitely get behind.
For those who know De La, it might be a surprise that I haven't chosen 3 Feet High and Rising, which is clearly their most critically acclaimed work. My best argument for The Grind Date centers around the production. De La moved away from Prince Paul and instead collaborated with some legendary producers: J. Dilla, 9th Wonder, and my personal favourite, Madlib. Supa Dave West also makes quite a few bangers on this album; I especially enjoy his bouncy vibes on the title track "The Grind Date" and "No". Admittedly, the production is at times toned down or made bubbly to become more mainstream, but I think it's executed well. For the purists, there are also some cold hard cuts - "Rock Co.Kane Flow" sports one of the hardest beats I've ever heard from that decade. Overall, De La Soul have built themselves a classic just off of the production - and they didn't even have Metro Boomin'!
The features on this album are also prime. To me, MF DOOM and Ghostface Killah's features stand out to me - MF DOOM's deadly rhymes complement De La's killer flow on "Rock Co.Kane Flow", and Ghostface unsurprisingly kills it (😉) on "He Comes", albeit on a different kind of beat than you're used to. Common also sports a better than average verse, as does Flava Flav (though I'm not sure if that's a high bar to beat).
Another noticeable difference is its runtime - there's a lot less filler in this album compared to their previous work. The analogy I'd draw is that this is De La Soul's version of the Migos' "Culture" - both groups deviated away from 20+ song albums to create a lean, polished work of art.
All in all, The Grind Date is (imo) De La Soul's most concise, stylistically cohesive, and fun album - all while sporting a nice message (work hard, stay in school kids). If you like modern acts like Chance the Rapper, KYLE, Aminé, or Logic, I think you'll find something you like in this album.
Faves: The Grind Date, He Comes, No, Rock Co.Kane Flow
As a side note, I still do enjoy 3 Feet High and Rising and their latest Grammy-nominated release, And The Anonymous Nobody - if you like what you hear, I'd give those two albums a shot as well.
Thanks for reading this lengthy review, and I'll see you (begrudgingly) tomorrow!
9. Tell Me I'm Pretty by Cage The Elephant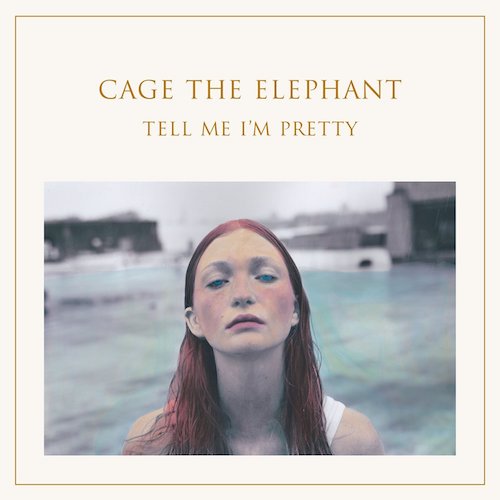 Other than the fact that the title of this album is a complete mood, I think that Tell Me I'm Pretty is Cage The Elephant's moodiest work - and I love it!
The highlight of Tell Me I'm Pretty is the execution of its tone. Generally, Cage The Elephant does a good job of making somber-ish garage rock (see Cigarette Daydreams or Come A Little Closer), but they perfect that sound in this project. The raw and almost flangy guitar, the loud and energetic bass line, and the pure emotion in Matt Shultz's voice work seamlessly together, making the album sound like an angsty garage project from "the boys", albeit mixed and mastered almost perfectly. It bears a lot of similarity to The Black Keys' work (à la Brothers); Dan Auerbach did help produce this album. Compared to their other works, Tell Me I'm Pretty has a more refined sound, as if Cage The Elephant finally pinpointed exactly what sound they were looking for.
The lyrical content is nothing to scoff at either - Cage The Elephant sings about love like any other angsty alt-rock act, but they do it from a different lens. Instead of looking at love as a high-and-mighty goal, Matt Shultz looks at how love is a means to an end: a tool that a girl uses for self-interest in "Mess Around", or a beacon of hope that Matt clings on to in "Trouble", or as a motivation to keep on living in "Cry Baby". I think that's a more accurate portrayal of love in our society today: yes, some people still view it as the "end goal", but with all of the other complicated moving parts of life sometimes love is put on the back burner. Interestingly, Matt also delves into the toxic, abusive love: "Too Late To Say Goodbye" blends in-between a beauty anthem and a scary, almost abusive relationship, while "Punchin' Bag" features a femme fatale who fights back against her abuser. Another song that speaks to me is "How Are You True" - a song about a life with nobody to love and nothing to be proud of, a song about a wasted past and a wasted future. It's a fear that I have, and one that I'm sure that many other listeners do - regardless of age or other demographics. That's the big punch that Cage The Elephant delivers - the problems that Matt encounters in this album are problems that people are scared of - scared of love, and scared of not finding it.
Tell Me I'm Pretty ended up winning the Grammy for Best Rock Album - not too surprising, especially since the competition that year wasn't great. I think that as I get older and experience more of what Matt Shultz sings about, I'll identify more and more with this album - and I'll love it even more. If you enjoy other alt-rock acts like alt-j (∆), pre-TBH Arctic Monkeys, or The Black Keys, I think you'll enjoy Cage The Elephant telling you that you're pretty.
Faves: Mess Around, Too Late To Say Goodbye, Cold Cold Cold, Trouble, How Are You True, Punchin' Bag
8. Under Pressure by Logic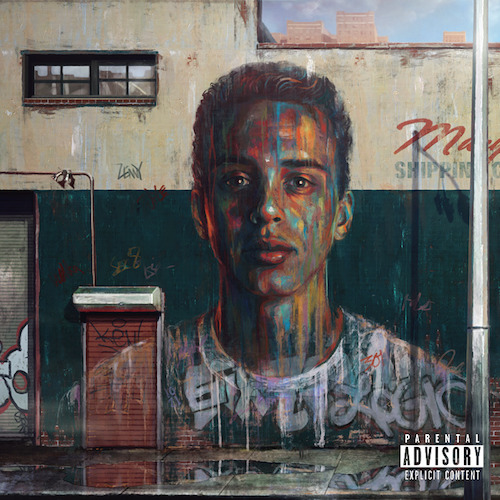 For a brief period in my life, Under Pressure was actually my favourite album of all time - I thought that Logic was going to be the leader of the new wave of rap, the saviour of the genre after the greats (Eminem and Jay-Z) had a dip in quality. Clearly, I was wrong in many ways, but I was accidentally correct in one: Logic's Everybody (and more specifically, "1-800-273-8255") became a chart-topper, and Logic is now a household name in North America. He's now a lot of people's favourite rapper, even though he is no longer mine.
He was, though, when he released Under Pressure.
Under Pressure is Logic's debut studio album - after gaining notoriety in the underground rap community with the Young Sinatra mixtapes, this was Logic's chance to make it big. On this album, Logic delivers on everything that he was known for: fast and complicated rhyme schemes, flowing well with a variety of beats, and occasionally stellar, occasionally cringy wordplay. However, it's also where Logic first starts developing into the rapper that he is now: he starts experimenting with more complicated narratives, refines his storytelling and introspectiveness, and creates the "peace love positivity" attitude. I think that this album is the perfect balance between his skills as a rapper and his skills as an artist - a balance that he struggles with later on other projects.
Before I go on too hard of a tangent, let's talk about all the things that I love about this album. Even now, I still think that Logic has one of the best flows in the game - he has a natural ability to make whatever he's saying ride the beat masterfully, as if it was made for him alone to touch. This isn't only present on this album - it's why I love watching him freestyle as well - but on this album I think he gets it pitch perfect. The best examples of this flow are on the title track "Under Pressure" (which is a whopping 9 minutes), "Soul Food", and "Gang Related" - all of which are still in my rotation. If you look at just this album and The Incredible True Story, I think that there's a very good case that Logic is one of the best stylistic rappers alive. If you've only ever listened to Everybody/Bobby Tarantino II Logic, I'd absolutely recommend that you listen to how he crafts words on this album. It's beautiful.
However, rapping fast with nothing to say can only make mediocre art, which is where I placed a lot of Logic's mixtapes. The specific differentiator that this album has over Logic's other work is the lyrical content - Logic moves away from the stereotypical braggadocios rap tropes and instead delves into who he is as a person. Logic's life isn't necessarily spectacularly different from most rappers (growing up relatively poor and without a strong father figure), but he paints a very convincing and detailed story of how he became the rapper he is now. Each song has a purpose and a story to tell, which is something that you don't often find in a lot of rap albums. "Nikki" is the epitome of this self-reflection - here, Logic creates a pseudo-love song, but the lyrics work for either loving a girl or being addicted to nicotine. This song is one of the best musical metaphors I've ever heard - when I found out that Nikki was nicotine, it all just clicked. From a song-by-song perspective, I think that "Nikki" is the best concept song that Logic has ever made, even trumping "1-800-273-8255". Other songs also have great self-contained ideas: "Gang Related" explores what it's like to grow up in a neighbourhood filled with gangs, with the first verse from his own perspective and the second with his brother's. The imagery in this song is off the charts, and I can really feel the concern and the despair in his delivery. "Under Pressure" makes it personal - in it, Logic delves deep into his family troubles in a very relatable manner, creating fake calls verse-by-verse that outline a deteriorating relationship with his sister and father that just might turn around. Each of the other songs (bar maybe Metropolis and Now) each have an amazing story to tell, and that itself motivated me to listen to more rap.
Broadly, Logic also ties together the album quite well. Under Pressure isn't a "real" concept album, but it's a slice-of-life album - one that's executed quite well. He weaves together a beautiful picture of a young man struggling to come to terms with his changing relationships and environment. I can feel his problems and I can feel his pain. Each story is fleshed out enough to make it vibrant and interesting, but not shoved down your throat (something that Logic struggles with on Everybody). The album feels like it's just as long as it needs to be to explain the message, and doesn't overstay its welcome.
Under Pressure features some decent production, but it's not the highlight of the album. No I.D. and 6ix create a consistent atmosphere, an airy sound that mixes boom bap with modern instrumentation. While I think that it's a well-executed sound, I think it's rather bland and unoriginal. The production is never the highlight of the track, functioning more like elevator music - which is definitely not the vibe I want to get from a modern rap album. If anything, I think production is the one thing that gets better over time with Logic (barring the mess that is Bobby Tarantino II).
As a quick tangent, I really think that Logic's albums go downhill from here. His two concept albums, The Incredible True Story and Everybody, are filled with bloat: a narcissistic parade of how "this album would change the world" with The Incredible True Story, and a combination of a lack of subtlety and too much Neil DeGrasse Tyson in Everybody. In all of his subsequent projects, Logic begins to lose the strengths that got him on the scene in the first place: he raps less, experiments with flows less, and trades in realistic storytelling for a message that's shoved down your throat. In spite of his massive commercial success and his clearly good actions (e.g. suicide hotline awareness, mental health work, general "peace love and positivity"), I can't help but be disappointed that he no longer demolishes a beat like he does on Under Pressure.
Ultimately, Under Pressure is the peak of Logic's career as a rapper (though not as an entertainer or artist). He cements his self as an amazing technical rapper, rivalling Eminem, GZA, or MF DOOM. These skills allow him to tell a captivating story about a life of struggle, perseverance, and ultimately, joy. Generally, if you like rap, I think you'll like at least some of this album - no pressure though ;) .
Faves: Soul Food, I'm Gone, Gang Related, Growing Pains III, Nikki, Under Pressure, Till The End, Driving Ms Daisy (only on Deluxe version)
7. Costello Music by The Fratellis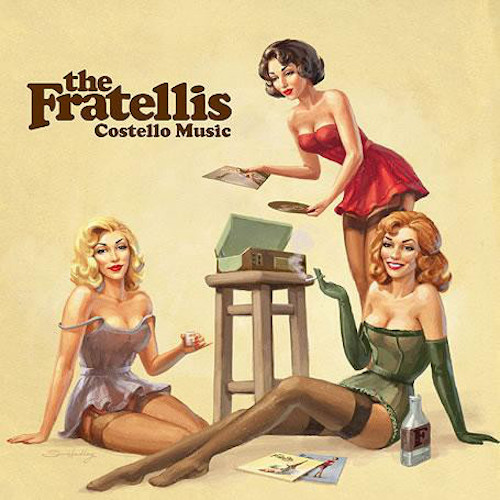 Clearly, I enjoy garage rock, and I think that the Fratellis are the perfect indie garage rock outfit. Born out of the basement of three Scottish dudes and getting their start in bars singing about hot girls, the Fratellis are a simple band. However, I think that the Fratellis are almost perfect at what they do: singing crooning songs about romance and attractive women, even if the cause is slightly less noble than Kendrick's or Janelle Monae's. Still, they're good at what they do - and I appreciate their art because of that.
Costello Music is an ageless album. I don't mean that it's timeless, though I have no doubt that it will be, but rather that Costello Music is an album that anybody can enjoy regardless of age or life experience. With other albums, life experience (or the lack thereof) hinders listeners from truly experiencing an album; I couldn't understand most romantic anthems and love ballads until I became more mature, and I still don't fully grasp what Kendrick talks about on GKMC or TPAB. Even though Costello Music explores something that could be foreign in nature (love), the way that they do it is so accessible - but they do it without compromising the quality of their music. Part of that comes from the innate simplicity of the message (man, __ girl is so attractive), but on the other hand, it's very hard to make simple music that effectively (the whole "it's harder to make a 500 word essay than a 5000 word essay).
The simplicity is two-fold, in both the lyrics and the instrumentals. The lyrics, as previously discussed, are crude and simple, but they're also catchy as hell and easy to sing to. Each song is filled with energy and emotion - it feels as if there's a drunk Scottish dude yelling a story at you for every song, but not just yelling loudly - yelling with passion, yelling serenely, just yelling what's on their mind. I think that it's not the kind of music that I'd really delve into deeply or think about introspectively (lyrics-wise), but it's great to put on at a party or just play while you're doing something else.
The big thing though is that the lyrics perfectly fit the energy of the instrumentals, which is what makes this album SO good. It's just danceable - each song has a groove that's driven by the music and complemented by the lyrics. Jon Fratelli masterfully uses this voice as a way to drive the rhythm forward like no other - listen to how he says Henrietta in "Henrietta", or lonely in "Whistle For The Choir", or the iconic "Ba da da" in "Chelsea Dagger". I think that this is what makes the Fratellis so good - they do an amazing job of blending the line between lyrical content and the instrumental rhythm, and they do it with a specific passion. It's not necessarily unique, but I just love the execution, especially the energy.
I think admittedly, this is not a great review of the album - it's hard for me to exactly explain in words what makes this album so energetic and emotional. If you like other garage rock bands like the Strokes, Cage The Elephant, early Arctic Monkeys, or Franz Ferdinand, you'll enjoy this album. The Fratellis whip up a perfect cocktail in Costello Music, and since I'm not 19, this is the best I'll have for now.
Faves: Henrietta, Flathead, Whistle For The Choir, Chelsea Dagger, For The Girl, Creepin' Up The Backstairs
P.S. - my faves are biased towards the first half - I do think that the album significantly tapers off in the second half, partially because some of the first half was released in a previous EP, which is what they got famous.
P.P.S. - I think this was a bad review. Thoughts?
6. SATURATION II by BROCKHAMPTON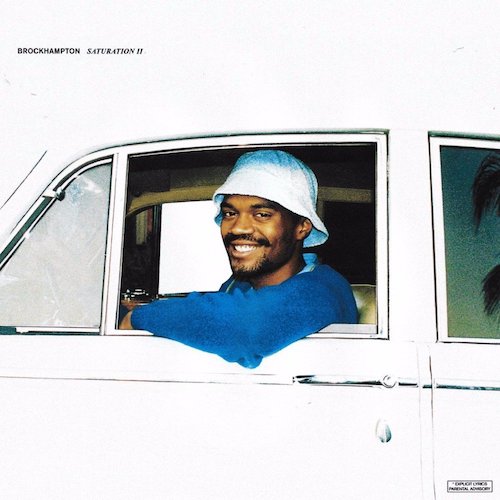 I've had very few opportunities in my life to witness the creation of a boyband - I'm too young to have listened to NSYNC or the Backstreet Boys in their prime, and I wasn't particularly interested in the resurgence of pop boybands like One Direction or 5 Seconds of Summer (though, I'll admit that What Makes You Beautiful is a banger). However, I've had the absolute pleasure of witnessing the meteoric rise of BROCKHAMPTON - the best boyband alive.
Let me explain.
BROCKHAMPTON is an amalgamation of many boys who are in a band. They first met on KTT (which means that we really got to thank Kanye), and spontaneously decided to make rap music. They worked on a few projects to get in the swing of things; their mixtape ALL AMERICAN TRASH is how I first discovered them, though admittedly I didn't enjoy the music and kind of wrote them off.
In June, they released the first album of the SATURATION trilogy, SATURATION I. It received widespread critical acclaim, blowing up on Twitter and Reddit and even getting a yellow flannel from our favourite melon. They were praised for being a breath of fresh air in a genre that was oversaturated with trap and Drake. It was here that I knew that I'd be a BROCKHAMPTON fan.
They quickly followed up with SATURATION II in August and SATURATION III in December, to more rave reviews and commercial success. That one year stretch is insane, and is arguably the most prolific one calendar year can be for any artist.
I don't think you want to read any more exposition about the group, so let's talk about the music. To me, their largest strength is being a boyband. Similar to KPOP/JPOP super-groups, BROCKHAMPTON has an immense amount of versatility: each member of the group has a different style and a different story to tell. Subsequently, each song sounds different - there are aggressive in-your-face songs like "GUMMY" or "QUEER" and chill mellowed-out rap ballads like "TOKYO" or "GAMBA". Contrast this with the state of the rap scene at the time (and even now): fatigued with triplet flows, 808's, the new wave of mumble rap, and the plague of "every song sounds the same" - it's easy to see why BROCKHAMPTON is changing up the rap game.
This is further compounded by the fact that BROCKHAMPTON really does have a diverse roster of rappers, producers, and artists, instead of four attractive white guys. Each member has a very distinct energy, and this translates into both their music and their online personality. Kevin Abstract, the group's "creative visionary", has a knack for singing great hooks ("SWEET" is my go-to example) but also raps verses that can really make you feel for him. He raps about the struggles that he has as a gay rapper - being ostracized by his family, by members of the rap community, and having few role models to look up to. Admittedly, a lot of my admiration of Kevin comes from how vocal he his about his sexuality and his aim to reach out to other LGBTQ members of the rap community - it is a monumental failure that the most popular genre of music right now can still be so homophobic.
Dom McLennon, Matt Champion, and Ameer Vann (more on him later) are the lyrical geniuses of the roster - each have a silky smooth flow but also sport individual charms that bring their personality to a song. I want to especially highlight Matt as a rapper (not only because he shares my name) - his charisma and vocal versatility easily makes him my favourite member of the group. His verse on "SWEET" is what makes it my favourite BROCKHAMPTON song period, he consistently switches up his flow and lyrical content throughout the trilogy.
Merlyn Wood, Joba, and Bearface each bring something unique to the group: Merlyn has an insane energy that makes up for his sometimes lacklustre lyrics, Joba is a nuts story teller and makes some nuts beats on the side, and Bearface creates these beautiful melodies that end off each BROCKHAMPTON album.
The sum of these parts are surprisingly cohesive songs, most of which focus around very broad themes. "JUNKY" details the inner demons that each member faces: Kevin on homophobia, Ameer on his drug addiction, Merlyn on disappointment from his family, and Matt on sexism. "QUEER" is about what makes each member different from the average (which is a fakeout of a song name), "TOKYO" is a slow mood on introspection, and "GUMMY" is the stereotypical rags-to-riches rap journey, but it's a banger.
The reason that I'd put SATURATION II above SATURATION I and SATURATION III are minor - I think this post is mostly a review of BROCKHAMPTON as a whole. However, there are minute differences. SATURATION I is more raw and energetic, but I thought that there were a few musical hiccups (I especially thought that Joba had a lacklustre showing). SATURATION II is the sound of SATURATION I but refined - it sounds as if the group figured each other out and perfected the BROCKHAMPTON sound. SATURATION III sees them diversifying a bit, but I disliked some of the cuts and the abrupt switches in production (especially SISTER/NATION); they also rap less, which kind of saddens me. Yet, they're all insane albums, and I'd put all of them on the top 10 if I could.
There's so much more I want to say about BROCKHAMPTON, but I'm sure that you have better things to do with your time. Nevertheless, it's no exaggeration that BROCKHAMPTON is one of the most ambitious and innovative rap outfits/boybands that I've ever heard - they bring a versatile sound and an immense energy to the table that's unmatched by any other act in the music industry now. And, they seem like an awesome group of people. They've saturated my playlists - will they saturate yours?
(Yikes, that was a bad one.)
Faves: GUMMY, QUEER, JELLO, TEETH, SWAMP, TOKYO, JESUS, CHICK, JUNKY, FIGHT, SWEET, GAMBA, SUNNY, SUMMER
(That's literally the entire album except two skits)
P.S. Ameer Vann is currently facing several allegations of sexual misconduct and assault. While it's unclear exactly what happened (and nothing has gone to court yet), I make a strong point of not supporting artists who are morally bad people (e.g. Chris Brown, R. Kelly, Tay-K). This one's tricky, and I don't necessarily think there's a "correct" decision to make with the lack of information present, so I urge you do to some research if you're a dedicated fan.
5. Pure Heroine by Lorde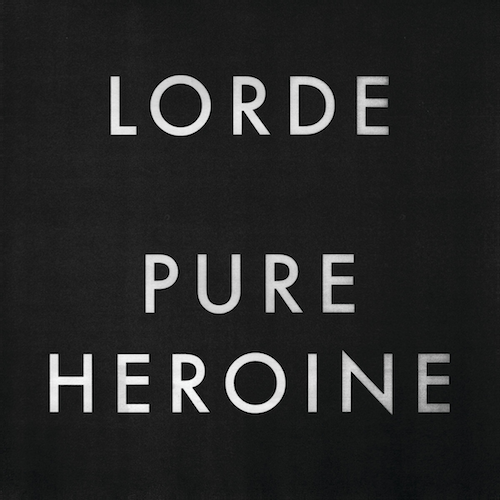 I think the most valid criticism of pop as a musical genre is how manufactured it is. Similar to other parts of the entertainment industry, pop music tends to kill innovation and soften non-conformist sounds in favour of mass appeal. This is generally uncontroversial. However, I do have a somewhat-hot (lukewarm?) take on the mechanics of why this happens. To me, the music industry leans too hard on monolithic views of demographics (even more than other areas of the music industry): that young black men only listen to rap, that suburban moms only like upbeat dance and love songs, that gay people worship popstars as "queens" (though full disclosure, Carly, Charli, and Beyoncé are queens). Therefore, the music industry supports artists who fit that mold, both from a musical content but also more importantly a personal brand perspective. Popstars that are marketed towards teenagers have a very specific mold: teenage heartthrobs who sing about love and having fun over uplifting danceable beats. My go-to examples are Taylor Swift (especially the pivot from TS1/Fearless to RED/1989/reputation), Justin Bieber, any boyband (except BROCKHAMPTON as previously established) and any Disney star. These artists compromise on pushing the envelope to market towards their demographic, and they have a pseudo-network effect: their popularity incentivizes the creation of more Taylor and Justin clones. That's the life of a modern popstar.
Lorde is the antithesis to this idea. While I'd still technically classify Lorde as a popstar, she's anything but - and I think that Pure Heroine is a perfect demonstration of exactly why. Sonically, it has a more mellow and somber feel. The production is simple and slow, but elegant and rich - it sounds like classy pop, the kind of pop that does heroin(e) instead of crack, the kind of rich that Lorde aspires to be. It does a great job of highlighting Lorde's amazing voice - the drums and pianos are vocal enough to set the rhythm and the vibe for the song, but it's very clear that Lorde is the centre of the show. Contrast this with lots of other modern pop acts, which feature instrumentals that become overbearing or muddle with the vocals, competing with the singer to be the main attraction. I also want to specifically point out her use of her voice as an instrument: instead of just dropping ad-libs or repeating the previous line, Lorde's vocals are a Swiss army knife, functioning as the beat in "Million Dollar Bills" , a faux-choir in "White Teeth Teens", being her own backing vocalist in "A World Alone", or the mesmerizing melody in "The Love Club". It's just beautiful.
Oh yeah, about her voice. Her voice is nuts. Her vocal range is nuts, her emotion when she's singing is nuts, her versatility is nuts. Very few other popstars have a voice that's so dynamic and beautiful, and Lorde shows it off. It has its own personality: it's strong, but it's vulnerable - it matches the message that this album tries to put out. Listen to "Royals" (though I'm sure you've already heard it), listen to "Team", listen to "The Love Club", and listen to "Buzzcut Season", and tell me that Lorde doesn't have one of the best voices in the genre. I dare you. I double-dog dare you.
Lorde isn't just a pretty voice - her songs are just as amazing, blending complexity and simplicity. She sings of love, of fame, of money, of growing up as a teenager in a modern world. She brings coming-of-age music to the modern world, separating love ballads with somber songs about binge-drinking, hyper-consumerism, and an increasing obsession with celebrity and wealth. These topics themselves are a breath of fresh air to the pop scene, but the way that she ties them together into a compelling narrative is perfect. I attribute a lot of this to her imagery: she's amazing at painting pictures with words (no matter how cliché that phrase is) with name drops and concise one-liners. Each of her songs has a very consistent motif, exploring a singular part of being a young adult that's learning about the world around her. Her most iconic song, "Royals", is the best example of this: the want of affluence and stardom while living in the middle of nowhere (New Zealand) is perfectly portrayed by lines like "we're driving Cadillacs in our dreams" and "I cut my teeth on wedding rings in the movies".
Basically, Lorde can tell more of a story in one line than Taylor can in an entire song.
The entire album does an amazing job of staying true to its tone - it's the most cohesive pop album that I've heard in a while, maybe ever. It's an album that knows what story it wants to tell, and doesn't waste any time with any filler to get there. That, in it of itself, is an amazing accomplishment- to me, the only other modern concept album that reaches that podium is To Pimp A Butterfly - and the fact that Lorde does it on her first studio release without compromising her sound is absolutely insane.
As a minor aside, I also love Lorde's Melodrama - it's another showcase of Lorde's talents and shows a more raw, passionate, unkempt side of her. I'd definitely put it in my Top 20, and I'd recommend listening to it as much as I'd recommend listening to Pure Heroine. Given some more time, I'm sure that Melodrama would creep up the Top 10 list too (it just came out last year), and I have a great feeling that Lorde is going create even more masterpieces.
All in all, Pure Heroine is a beautiful contrast to the drudgery of modern pop: a beautiful voice that is the centre of attention, production that creates a somber mood without overstepping its bounds, and an exploration of what it means to be a young adult that pushes the envelope of what's acceptable in pop music. Pure Heroine is a pop masterpiece - it's even more addictive than it sounds.
Faves: Tennis Court, 400 Lux, Royals, Ribs, Buzzcut Season, Team, Glory And Gore, White Teeth Teens, A World Alone, Million Dollar Bills, The Love Club
4. The College Dropout vs. Graduation
For this one, I'll take a different approach than normal - just bear with me.
4 __ by Kanye West
I have a very hard time deciding what my favourite Kanye West album is. To be very clear, the competition is not across his entire discography - here's how I'd rate it generally:
The College Dropout ~= Graduation > My Beautiful Dark Twisted Fantasy > Late Registration »> 808s & Heartbreak » The Life of Pablo > Yeezus > ye > KIDS SEE GHOSTS » Watch The Throne
I think that The College Dropout, Graduation, MBDTF, and Late Registration are the clear top half of Kanye's discography, as they are all relatively focused albums that feature consistent lyrical talent and production throughout each project. Then, I'd put 808s in the dead centre: while it sonically challenged the rap scene, it's not a rap album and it loses lots of replay value. Finally, I think you have the stretch of TLOP, Yeezus, ye, and KIDS SEE GHOSTS - I personally believe that each of these albums are rather experimental but similarly disjointed, and the lack of cohesion makes it hard for me to place it as a GOAT album (with the added criticism that the lyricism on ye and KIDS SEE GHOSTS is definitely subpar). Finally, you have WTT - but it's an album that Kanye and Jay-Z made to have fun, so I'm fine with that.
I hope that wasn't too controversial (if it was, you can angry react me below). I find that the most controversial aspect of ranking Kanye's albums is the top 3/4 - where do those four albums lie? I think that there are reasonable arguments for Late Registration and MBDTF, but I think each of them have key problems that remove them from the running for GOAY (greatest of all yeezus): Late Registration doesn't really sonically differentiate from The College Dropout and has way too much filler, while MBDTF is too unpolished and overindulges itself on Ye's narcissism and non-music (e.g. I don't need to hear Chris Rock tell me how good Kanye is at teaching women sex for 3 minutes).
Therefore, that leaves us at The College Dropout, Kanye's debut album that is his most socially aware and musically pure, and Graduation, Kanye's most refined and commercially approachable album. I have a very tough time (and many arguments) with putting one over the other, so I'll do what most mediocre debaters can do: give arguments for both.
4 The College Dropout by Kanye West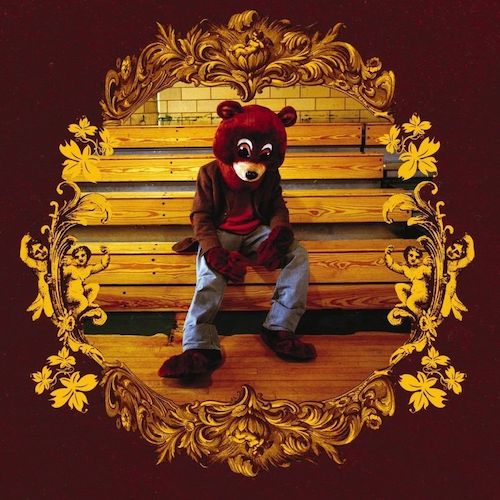 Let's start with Kanye's studio debut. Prior to The College Dropout, Kanye made his name as a producer: he made some absolute bangers for Jay-Z's The Blueprint, one of the most important albums to modern hip-hop. Nobody believed that he could rap, let alone rap enough to fill an entire studio album.
Yet, as Kanye often does, he proved everybody wrong.
The College Dropout is one of the most lyrically dense, socially aware, innovative, soulful, fun, influential rap albums out there. It sounds like I'm over-exaggerating, but I'm really not. This is by far the best debut studio album that anybody has ever made, and it's for so many reasons. I'll do my best to explain each of those praises without boring you out.
Lyrically dense. On The College Dropout, Kanye tells us stories. Not stories about binge drinking or taking girls to someone's Candy Shop, but stories about people's lives. On "All Falls Down", Kanye effortlessly blends together three stories about consumerism: about a young girl who literally drops out of college enamoured with buying a nice car and shoes, about a young Kanye West who wants Rolexes and Cartiers and Versace to sate his insecurities about being poor, and about a society that chases more expensive luxury goods to avoid problems with self-image and mental health. On "Never Let Me Down", Kanye, Jay-Z, and J. Ivy rap about what keeps them moving forward: support from his family, a drive to dominate the rap game, and religion, respectively. On "We Don't Care", Kanye makes a banger that also engages with the sad reality that many well-meaning poor people face: the need to deal drugs to stay alive, the need to deal drugs to live past 25. There are countless more - Kanye has deep cuts on this album that showcase his amazing ability to weave stories out of thin air and personal experience.
Socially aware. Kanye contends with big picture problems on The College Dropout, instead of just creating more party anthems or gangsta rap bangers. He raps about the struggles that one endures by nature of being black and poor: institutional racism, a failing education system, commercialized sexism, consumerism masking as The American Dream, and a world that sets people up to fail. But, he contrasts this with optimism and solutions: support networks, social progressiveness, perseverance, and most infamously (and surprising), religion. In spite of all of these wrenches that life throws, some make it through - College Dropouts that can get that still get that Ver-say-see.
Innovative. This is the album that has Jesus Walks, a rap song that has roots deep in gospel music and religion, topics that rap music tend to avoid with a ten foot pole - and the same song that won the Grammy for Rap Song of the Year, was nominated for Song of the Year, and was even nominated for several Gospel awards (which is something that only Kanye has done). Kanye leans hard on gospel and choir music - a production style that inspired hundreds of other rappers to do the same since then. This is the album that kickstarted the fakeout satire (not sure what it's actually called) trend - songs like We Don't Care and The New Workout Plan, which sound like shallow party rap songs but actually engage in deep issues of poverty and sexism. These are the songs that inspired Kendrick to write Swimming Pools. Oh, and Through The Wire was rapped while Kanye had his jaw shut. This is the album that was written, produced, rapped, and mastered by Kanye West - a man who pushed the boundaries of what rap can be.
Soulful. Kanye has a higher purpose with this album, especially with songs like Jesus Walks or Never Let Me Down - to make people better people, to examine what drives people and what makes them human.
Fun. Listen to the skits - listen to the dripping satire on The New Workout Plan - listen to the absurdity of Kanye telling kids to sell drugs - listen to Kanye yell Woo and pretend to be a frat boy on School Spirit. This is the album that Kanye has the most fun on, and it's the one that makes me have some fun too.
Influential. Kanye, whether you attribute it to musical genius or beginner's luck, has created a masterpiece of an album. The College Dropout resonated in the rap community - any reviewer worth their salt puts it at one of the greatest rap albums of all time, and possibly one of the greatest albums of all time. It is masterful lyricism, it is perfected production, it is soulful inquiry - all from the man Kanye West himself. On this album, he is Yeezus.
4 Graduation by Kanye West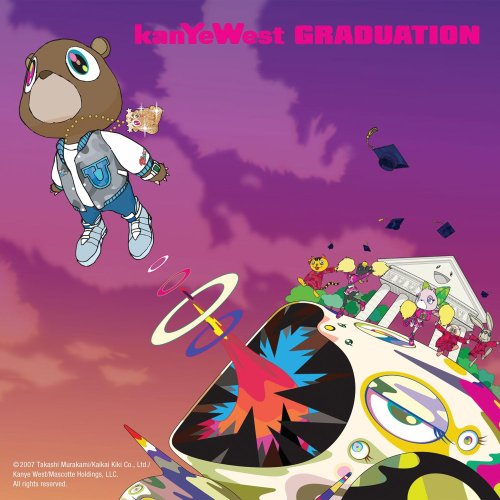 Compared to that review, it might be hard to see how Graduation might even compare. And, if you try to pit them against each other on the criterion that I judged The College Dropout by, it's no contest. However, Graduation sports its unique strengths: the evolution of Kanye from being a rapper to an artist, the change from a lowly producer to a titan of the industry. Through Graduation, we have a window of how that happened, and an album that changed the direction of popular music for years to come. In these next few paragraphs, I'll focus on what that journey looked like - and how Kanye changed.
Since his stunning debut, Kanye has become a megastar in rap - his next album, Late Registration, was Kanye flexing more of what made The College Dropout amazing. Yet, Kanye was hungry for more - he wanted to become an entertainment megastar: he wanted to fill stadiums with hordes of fans and dominate the music industry like no other. With that goal in mind, Kanye pivoted on Graduation: moves away from gospel vocals and Late Registration's baroque pop to electronic synths and house; shifts the focus from big-picture social problems and complex narratives to introspection and battling his own demons; moves away from lyrical rap to making accessible pop-rap.
Let's deconstruct those three major differences. Firstly, the production. Kanye looks at his musical giant contemporaries and explores house and electronic music. He cites this change as a partial exploration of new technology and a partial want to create music that is more accessible in huge packed stadiums. And, in creating a rap album that is based on electronic music and synths, Kanye absolutely kills it. "Homecoming" is a superb example - Yeezy uses a simple synth rhythm to create a vibe that I've never felt in another song - one of nostalgia, of sadness, but also of happiness, and of hope. Another favourite for me is Champion - it uses elements of big house (though I could be wrong here on the house genres) to make a poppy hook and complements his flow amazingly. Even on some of the poppier cuts (like "Good Life" and "Stronger"), Kanye's production style bleeds over into literally everyone else's work for the next few years - think of Flo Rida, Taio Cruz, Pitbull, and even inspired heavier electronic usage in the form of auto-tune crooning and trap (the two dominant forms of rap right now). He influences acts outside of rap - more so than The College Dropout - by creating a sound that dominates the pop music industry. It's the start of pop-rap - but more on that later. Essentially Graduation is a tech demo - a tech demo that changes the music world.
Secondly, a pivot in content. Kanye takes a much more introspective approach on Graduation, looking at how his newfound fame has affected him and his relationships with others. Cuts like "I Wonder" and "Can't Tell Me Nothing", are polar opposites tonally but both explore the downsides of being a popstar; "Homecoming" and "Flashing Lights" feature Kanye reminiscing on past relationships and how they've changed him; "Champion", "The Glory", and "Everything I Am" dive deep into Kanye's personality and his rise to success. As a result, this content is less controversial, less edgy, less angry - which makes the music more accessible and more relatable to the general public. These goals aren't as lofty, but they are equally as well executed - Kanye conveys to millions of fans what it's like to be one in a million. To do this, however, he sacrifices a ton of depth and social awareness - something we'll get to later.
Finally, a shift in a musical goal - the sum of the two previous parts. Kanye aims to make music that is just "good music", not "good rap music". He looks to make an album that smashes the charts and succeeds beyond his wildest dreams. He beat 50 Cent's Curtis, showing that this new "mainstream pop-rap" could garner more attention than gangsta rap - that there were hungry listeners all over the world who wanted to listen to rap that suited them (and might've been a bit hungry from Eminem's hiatus).
My hottest take on modern music is that Kanye's Graduation is the reason why rap/hip-hop/R&B is so popular - modern acts like Drake, The Weeknd, Logic, Kid Cudi, Chance the Rapper, G-Eazy, literally all of electronic and trap rap, and basically almost all rappers all derive both their musical influence and popularity from Graduation. It's the album that non-rap listeners know Kanye for - it's a sound that non-rap listeners know rap for. In this way, Kanye has graduated from being a rapper - he has become a star.
4 vs
Ultimately, I think the comparative between the two albums is based on what you value the most from albums. Albums that are a beautiful piece of music in their own right, or albums that impact the world and influence music.
Graduation, to be clear, is a sonically worse album. First off, his sacrifice of rap lyricism gives you terrible songs like "Drunk And Hot Girls" (which is literally the worst Kanye song of all time) or "Barry Bonds". The electronic vibe that Kanye trades in gospel for is well-executed for its time, but it's dated - listening to it now, The College Dropout has much more longevity. Graduation just doesn't sound as rich or elegant or soul-filling as The College Dropout is. And if you judge an album by that alone, then clearly The College Dropout is better.
Furthermore, The College Dropout is a bigger album, in both the literal sense and the metaphorical (though in this case, I'm referring to the metaphorical). Kanye has a grander vision - he wants to change the world, he wants to make people think, he wants to make people happy. Compare that with Graduation - he wants to… be famous? Make money? Sure, he does want to expand rap's influence, but he has that similar goal in the College Dropout (along with more fleshed out, noble goals). On Graduation, he almost "sells out" - the most egregious harm to any music purist. Ultimately, on The College Dropout, Kanye sets out to do more.
But, there are two caveats we need to look at. Firstly, The College Dropout is unnecessarily big - and by that, it isn't as lean as Graduation. Yes, Kanye has a less ambitious goal and dream for his album, but Graduation perfectly executes that goal - the album is just as long as it needs to be, isn't bloated with skits, has no 12-minute closer, and doesn't have Slow Jamz. Yes, it adds personality to the album, but it distracts from its main focus. Plus, I think there's a bit of filler on TCD (imo Slow Jamz, Breathe In Breathe Out, and parts of Two Words). In contrast, every song on Graduation fits its purpose (even Drunk And Hot Girls, which did inspire many other terrible songs): it is meticulously refined to be an approachable pop-rap album, no matter how unambitious that goal is when compared to the College Dropout. That might be what you're looking for in an album - one that prides itself in consistency and coherency.
The other argument for Graduation that it is more impactful. I'd wager that to almost anyone (except maybe super-hardcore hip-hop listeners), Graduation's resounding impacts on how rap is perceived and how listeners consume it is unrivalled by any other modern rap album, and possibly any other album period. Almost all modern day rappers cite Graduation as a major influence on their sound, and it shows - listen to a Logic song and tell me that it doesn't sound like "Champion" or "Homecoming". Yes, The College Dropout is massively influential within the sphere of rap, but it never made the same waves that Graduation did to the entire music industry. Regardless of whether or not Drunk And Hot Girls is a bad song (which it is), you can't deny its influence to both consumers and creators.
4 ???
So, what do you think? I'm genuinely curious - across most of my friend group, the Graduation vs. College Dropout debate is split straight down the middle. What's more important - the intrinsic musical content of an album, or what the music does. What's more important - engaging with social demons or personal ones. What's more important - a grand vision that falls short in its execution, or an imperfect vision with a grand execution?
Regardless of your answers to the above questions, I'd definitely recommend you listen to both of these albums. Each of them have profoundly changed the direction of music as a whole - and have inspired many other artists to do the same with their music. The College Dropout and Graduation are both essentials - so as you get back to school, be sure to pick them up too.
Faves on The College Dropout: We Don't Care, All Falls Down, Jesus Walks, Never Let Me Down, Get Em High, The New Workout Plan, Through The Wire, Family Business
Faves on Graduation: Good Morning, Champion, I Wonder, Can't Tell Me Nothing, Everything I Am, The Glory, Homecoming, Big Brother
P.S. my good friend Kimathi (or at least I think, are we good friends Kimathi Muiruri?) wrote a FB post on this album as well as an article on it. I suggest you check out one or the other, it's pretty lit.
https://tbaw.ca/2016/09/27/album-review-the-college-dropout/
Top 10: Honourable Mentions
I'm battling a bit on the inside on my top 3, so I'll postpone it by one day and give a few small words on some of my honourable mentions. These won't count albums that I've already recommended from the top 10 (e.g. Melodrama or rest of the SATURATION trilogy), and I'll keep it much shorter than the Kanye review. Let's get it started!
Honourable Mention: Acid Rap by Chance the Rapper
Acid Rap is a rapper's soul on a mixtape. Chance makes quite a few bangers, but he interlaces it with a complex narrative of a young black man growing up in Chicago, seeing the world fall apart around him. It evokes a melancholic feeling in me. I love Chance's positivity and his boundless optimism, especially on songs like "I'm Good", "Everybody's Something", and "Good Ass Intro". Yet, my heart is shattered by Chance's friend being stabbed to death at only 19 ("Acid Rain"), about how it's impossible to enjoy the benefits of party life when his friends are being killed in the Chicago summer ("Pusha Man/Paranoia"), about a childhood innocence and motherly love that was brutally stripped away by gang violence and a drug addiction ("Cocoa Butter Kisses" and "Acid Rain"). What's especially impactful is how stark and visceral the contrast is: why does a happy-go-lucky fun-loving kid have to go through all of this? Why can't he watch cartoons instead of watching shootings on TV? Chance doesn't deserve this.
The production on here is also top notch, especially for a mixtape that features so many different producers. It's a combination a lot of different musical styles: blending jazz instrumentals and electronic synths and elements of soul to create a unique vibe that I can only describe as Acid Rap. The emotion of the instrumentals perfectly matches the melancholic mood of the album's content: it fluctuates between sad almost-ballads ("Acid Rain" or "Paranoia") to complete bangers ("Cocoa Butter Kisses" or "Smoke Again") to something that's just in-between ("Chain Smoker" or "Lost"). The range of emotion that Chance displays, while still being him, is insane.
The world really is depressing. But, Chance does the best anybody can do: he carries on with a positive attitude, looking to be the change that the world is looking for. As a rapper, Chance might fall short in some areas - but as a character, as an icon, he's like no other.
Faves: Good Ass Intro, Pusha Man/Paranoia, Cocoa Butter Kisses, Juice, Lost, Everybody's Something, Interlude (That's Love), Favorite Song, Smoke Again, Acid Rain, Everything's Good
Honourable Mention: Dirty Computer by Janelle Monáe
I admire Janelle Monáe. She's an entertainment titan-in-themaking - her performance in Moonlight blew me away, The Electric Lady (her previous studio album) is an absolute banger, and she's literally a fashion icon. On top of that, she's one of the strongest advocates for sex positivity and the LGBTQ community - being pansexual but marketing herself as a "free ass motherfucker".
Dirty Computer is a socially-aware artistic masterpiece in a pop package. On it, Janelle homes in on her gender, sexual, and racial identity, considering them both as separate entities but also as part of a wider, intersectional worldview. She embraces each of these fragments of herself: the empowerment that she feels as a woman who's stood on the shoulders of giants ("Django Jane"), her raw love and how nothing will stop her from expressing it ("I Like That" and "Make Me Feel"), and how America has mistreated and still continues to mistreat people (and androids) of all types ("Americans"). Dirty Computer achieves the rare feat of being both a stunning piece of introspection and an empowering social commentary. Each song being a bop (production-wise and Janelle's amazing voice, plus her occasional rapping) is just another bonus.
I'm only hesitant to praise Dirty Computer so much because it just came out. But, I have a great feeling on this album - I think it's going to be a classic. Just like Janelle Monáe.
Faves: Dirty Computer, Crazy Classic Life, Take A Byte, Screwed, Django Jane, Make Me Feel, I Got The Juice, I Like That, So Afraid, Americans
Honourable Mention: E•MO•TION by Carly Rae Jepsen
For those of you who know me well, you know I love Carly Rae Jepsen. Is her music relatively shallow? Maybe, but every single song she makes is an absolute bop. To me, CRJ is the QUEEN of an electro-pop revival of bubblegum pop. The foundation of this claim is rooted in her production: each song on E•MO•TION is so danceable, happy or sad, slow or fast. She adds on to that energy with a delicate and passionate voice - one where you can hear her desire for love. From a content perspective, each song is about love - often times wanting to enter a relationship or wanting to leave one - and Carly sings about it very convincingly. The sum of these parts is music that's passionate, dynamic, and wondrous- just like love.
I was going to put this album in my top 10 at number 2, but I had a last minute change of thought. Don't get me wrong, I absolutely love this album and the songs on it, but it doesn't fit the criteria that I've been using to rank albums: cohesion, innovation, and impact. Sadly, none of these are E•MO•TION's strong points - so out of virtue of staying consistent, I can't put it in the top 10. Yet, this album is bop after bop and banger after banger - please give it a listen.
Faves: Run Away With Me, E•mo•tion, I Really Like You, Gimme Love, All That, Boy Problems, Your Type, Let's Get Lost, LA Hallucinations, I Didn't Just Come Here To Dance, Favourite Colour
P.S. Listen to the B-Sides too, it's just more bangers.
Honourable Mention: Madvillainy by Madvillain
Madlib and MF DOOM link up to create one of the most iconic rap albums ever released and one of hip-hop's scariest supervillains. Suffice to say, I think that this is by far the best work by either artist. MF DOOM cements himself as one of the rap game's best lyricists, with silky smooth flows, ridiculously complex rhyme schemes, and the innate ability to "ride the beat" (something I talked about on the Logic review). On this record, MF DOOM makes a great argument as to why he is a master of the English language - it's insane how he manipulates all of these different words to create… music. Madlib just goes ham on these songs - each song has a unique rhythmic voice, one that often exploits underused elements in rap music (e.g. an accordion beat on "Accordion") to create some of the most innovative and wacky rap beats that are still absolute bangers. Their complexity complements MF DOOM's insane style, creating songs that just blow your mind when you listen to them.
My only complaint is that Madvillainy feels unfinished, unpolished - the track listing is a whopping 22 songs long, but features many songs that feel underdeveloped - long pauses in the lyrics or songs that are only a minute long. Yet, I'm not sure if more "refinement" would've helped either - and my opinion on this album is stuck in limbo because of that.
Many MCs cite MF DOOM as an influence and an idol, and producers look at Madlib's production as the epitome of modern rap. This album is exactly why. Madvillainy is an essential for anybody who wants to delve into rap as a genre - and understand how amazing a rap album can be.
Faves: Accordion, Meat Grinder, Raid, America's Most Blunted, Figaro, All Caps
Honourable Mention: Without Warning by 21 Savage, Offset, and Metro Boomin
Without Warning is the most concise and focused trap rap album I've heard. For a long time, concise and focused were antonyms to modern trap - look at the discographies of Future, the Migos, Young Thug, Lil Uzi Vert, or Chief Keef. Without Warning only clocks in at 10 tracks - just as short as 21's previous Metro Boomin collab tape, Savage Mode, which I was also a huge fan of. This exercise of Quality Control is key - Without Warning has a very specific dark horror vibe that is only maintainable when you trim the fat.
That vibe is composed by two parts. First, the production: Metro Boomin shows us that we can still trust him, layering eery instrumentals (xylophones!) and spooky melodies over his signature use of 808's. It sounds like it could be a trap remix of a horror movie soundtrack. Secondly, 21 and Offset both bring their A-game to the project, albeit in very different ways. 21 Savage embodies a true horror villain, with a cold-hearted flow and slow delivery that makes every line sound like a masked murderer casually inching his way towards you. If 21 is a slow, methodical killer, Offset is holding down the trigger on a machine gun - he abuses the triplet flow and the signature Migos adlibs to bring the energy that makes each song a banger.
It's hard for me to rate a trap rap album as one of my favourites of all time - Without Warning still falls folly to the other weaknesses of trap music as a whole, lacking lyrical depth or complexity. Yet, Without Warning almost makes me want to forget that - it excels in achieving its goal, spooky bangers. This is an album that will take you by surprise and scare you senseless, without a warning.
Faves: Ghostface Killers, Rap Saved Me, Ric Flair Drip, My Choppa, Nightmare, Mad Stalkers, Disrespectful, Still Serving
3. good kid, m.A.A.d city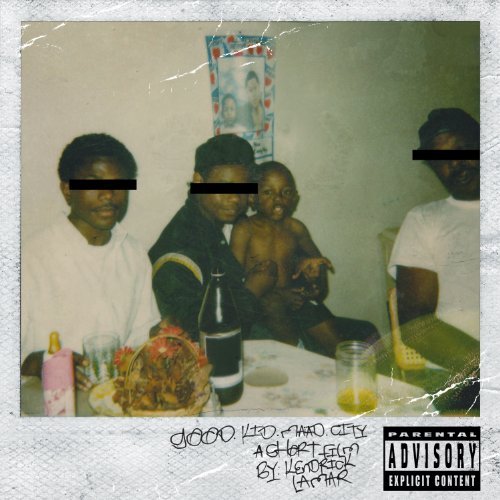 Even if the Pirus and Crips all got along, they probably couldn't make an album that's as good as good kid, m.A.A.d city. GKMC (as I'll call it from now on) is a perfect blend of bangers and social commentary. It's the album where Kendrick Lamar makes a name for himself as one of the most influential rappers of all time - and only on his second studio album.
Listening to Kendrick on this album doesn't give you the impression that he's new to the rap game. The complex narratives that he weaves sound like the creation of a weathered veteran with multiple Grammys, not a 25 year-old who's literally Straight Outta Compton. This is what every music reviewer says about him, but it's a strength that I can't understate - Kendrick really knows how to paint a picture with rhymes and 808s. That's a broad cliché, so I want to zone in on two specific strengths that Kendrick shows on GKMC: his artistic versatility, and how he churns out socially-aware bangers.
First, versatility. Kendrick's flow is never stagnant. In "m.A.A.d city" or "Backseat Freestyle", Kendrick hits you with a continuous barrage of high-energy lines, seamlessly moving from rhyme scheme to rhyme scheme without skipping a beat (literally). He effortlessly machine-guns triplet flows in the middle of verses on "Bitch, Don't Kill My Vibe" and "Swimming Pools", which keeps the song moving and feeling fresh (something the Migos could've used on Culture II). On more somber songs like "Real" and "Sherane", Kendrick interlaces fast and slow verses, while maintaining the same tone - something that's very hard when we normally connect fast verses with high-energy. This is ridiculously uncommon in modern rap - and in a genre where flows are becoming lazier and lazier, Kendrick's innovation shouldn't go unnoticed.
Similarly, the production is versatile, but in a different way. The foundation of the production is based on a blend of Dr. Dre's west coast hip-hop and Atlanta trap, a personality that fits Kendrick as a representative of modern Compton rap (and therefore the sound). While the instrumentation isn't particularly diverse, the album has a very wide range of pace and tempo - the same drums kit that hypes you up on "Backseat Freestyle" slows it down on "Poetic Justice" and "Real". Part of this works because of some great mood creation; there are tons of underrated samples that are used for sound effects or or ambient noise, like the guitar riffs on "Sherane", the violins on "Swimming Pools", or the changing choir vocals on "good kid". The other part just comes from experience, and when you have an album executive produced by Dr. Dre, you have decades of experience at the helm.
Kendrick actually shares a lot in common with NWA, the group that first springboarded Dr. Dre to stardom. They make absolute bangers, but not bangers about slinging crack or moving cocaine - they're bangers that engage with the social issues of the time, and provide some deep and insightful commentary. I know, sometimes it's just nice to have bangers that are just bangers. However, I'm a filthy utilitarian - there always needs to be an impact in anything, and GMKC has that impact.
Why is that? GKMC is a concept album that follows Kendrick growing up in Compton - a city that is filled with gang violence, drugs, and poverty, but also one that's filled with culture, and with hope. None of this is particularly new - Dre has been producing albums for rappers that detail Compton life for years. The difference that makes GKMC a masterpiece is in how these songs are framed. Typically, social commentaries in rap are done in a very serious tone, on a laid-back beat, and are clear from the get-go that their goal is to persuade the audience of some goal. GKMC (and Straight Outta Compton by the NWA) are nothing like that: they blend hype production and braggadocios lyrics with deep themes and honest criticism.
Kendrick does this like no rapper does, not even Ice Cube or Eazy-E. His strength lies in the layers of complexity that Kendrick creates- songs like "Swimming Pools" or "Backseat Freestyle" masquerade as bangers with their production and catchy hooks, but the verses dive deep into the social conditions surrounding Kendrick as he grew up. In fact, without context (or rapped by another rapper on a different album), "Backseat Freestyle" is just some braggadocios rap song from some cocky teenager - it's the narrative that Kendrick has that gives these songs their power. "m.A.A.d city" approaches this similarly, with Kendrick rapping over a ridiculously hype beat and using a super aggressive tone to lament the violence in the City of Angels (kinda ironic). The outcome is rich white kids yelling about ducking from ARs or bodies on top of bodies, something that I find both very funny and also profoundly interesting. Even songs that aren't "traditional" bangers like "Poetic Justice", "Money Trees", or "Bitch, Don't Kill My Vibe" still incorporate elements of trap rap, creating catchy tunes that delve deep into the underbelly of Los Angeles. Broadly, this means that Kendrick has tons of cross-appeal: his songs are enjoyable on a low-level as background banger music, but it's also equally enjoyable as a masterful work of art. This in turn heavily increases the social impact that his music can have: since so many people bump "m.A.A.d city" or "Backseat Freestyle" at parties, so many people are hearing about how gang violence in Compton keeps black teenagers from beating the cycle of poverty. Even if they don't immediately become social activists, it brings awareness of the problems that Kendrick faces to an audience that doesn't often hear anything other than "drugs, guns, and women". Essentially, Kendrick does everything that Logic wishes he could.
There's so much more I want to say, but I don't want to get ahead of myself - better not pimp the butterfly. Simply put, I can put GKMC in so many of my rotations, which is something that I can't do with many albums. If you're a fan of artists like J. Cole or Logic, take a listen to the album that I'd say inspired 2014 FHD or Under Pressure/The Incredible True Story. A window into a mad city.
Faves: Bitch, Don't Kill My Vibe, Backseat Freestyle, The Art of Peer Pressure, Poetic Justice, m.A.A.d city, Swimming Pools, Sing About Me, I'm Dying of Thirst, Real, Compton, Now Or Never
P.S. This one is kinda disjointed because I wrote it over a few days and the ideas are kinda jumbled. The last two should be a lot higher in quality since I'll have more time. And, the caterpillar will bloom into a butterfly.
2. Doo-Wops & Hooligans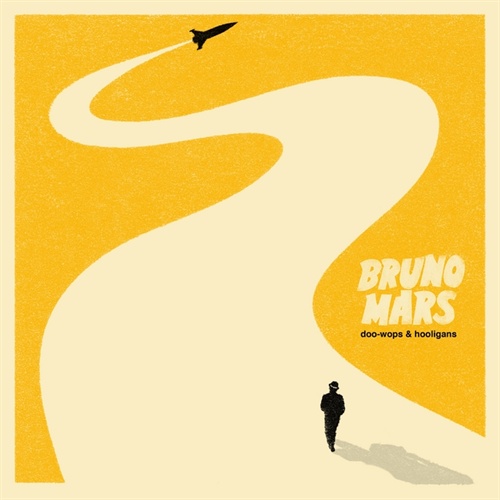 Bruno Mars does not make bad music. In fact, I don't think that Bruno Mars has made a bad song. To me, he's the undisputed king of pop music - someone who I think will go down in history as the Michael Jackson or Elvis Presley of our time. I have a few reasons to back up my claim: Bruno is an amazingly talented singer and performer, has a great range of emotion in both his voice and his lyrics, and is a meticulous perfectionist. It's no wonder that he has such broad appeal and commercial success: it's because he's a genuinely great artist.
In words, it's quite hard to explain exactly what makes someone an exceptionally talented singer (compared to someone who is just very talented), even more so when pop music is filled with people who have amazing vocal ranges (and can abuse auto-tune if needed). However, Bruno definitely has an exceptional voice: he has a nuts vocal range (3 octaves according to Wikipedia), his voice fits in many different types of songs (from slow ballads to high-energy bangers), and it's just very pleasant to listen to. Doo-Wops & Hooligans lets Bruno show off his beautiful voice: his emotion and range on "Talking To The Moon", his sexy playfulness on "Runaway Baby", his pain on "Grenade", it all blows me away.
I actually do want to hone in on the emotional range in his voice - it's a characteristic that's often underrated in pop music. Especially with the advent of electronic production, I find that often times pop artists have a lack of emotional flair in their songs; it's almost as if the songs aren't personal to them and instead were written by Max Martin (yes this is a Taylor Swift callout). Bruno doesn't have that problem. Each song sounds personal - you can really feel the joy on "The Lazy Song", the love in "Just The Way You Are", and the sadness in "Liquor Store Blues". You can feel the emotion on every song - there's no filler song where Bruno calls it in (though I think he's maybe a bit too lustful on "Our First Time").
As I've said before, a pretty voice is nothing if they have nothing to say. I won't claim that Bruno makes songs that are as deep as To Pimp A Butterfly, but he consistently beats the average in pop music. Like many other artists that I've praised in this top ten, Bruno does a great job of using imagery to tell a story. "Grenade" still makes me wince as Bruno enumerates all the different ways he'd hurt himself for this girl (ripping the brakes out of your car, seriously?). "The Lazy Song" is another great example, though for a more humorous reason: I can 100% imagine myself doing everything that Bruno says (except doing P90X and that other part). Bruno switches it up and paints himself as a player on "Runaway Baby", with a killer rabbit/bunny/carrot metaphor that's so much fun to belt out. I can even imagine the girl in "Just The Way You Are" - even though much of it is vague, each person knows exactly who Bruno's talking about. That's what most of Bruno's music is like: he shares tidbits of his life with you, turning complex emotions into something that anybody can relate to.
The Smeezingtons (Bruno's production crew) absolutely nail it on this album (though they also knock it out of the park on Unorthodox Jukebox). They do a great job of capturing emotion in each song, often times keeping instrumentation simple to give way to Bruno's amazing voice (think "Just The Way You Are" or "Count On Me"). Somehow, they make church bells high energy on "Marry You", and the uptempo "Runaway Baby" never fails to get me dancing. Even on some of the sadder cuts like "Grenade" and "Liquor Store Blues", The Smeezingtons make them sad bangers (bangers), with crescendos perfectly matching the highs of energy and emotion Bruno provides.
However, what impresses me the most about Bruno is his creative restraint, his meticulousness, consistency. He resists the temptation of jamming his albums to the brim with filler songs to make an album that is consistently amazing. There are no low points on Doo-Wops & Hooligans (nor are there on Unorthodox Jukebox or 24K Magic), and that's what makes me very confident in saying that Bruno doesn't make bad music. On his albums, he gives it his all, and cuts what just doesn't make it - and he does the exact same on features and solo cuts (like "Uptown Funk", "Nothin' On You", and "It Will Rain"). That consistency is what creates a star - it means that any time he's in a song, I already know it's going in my playlist.
Admittedly, I don't think that Doo-Wops & Hooligans will be remebered as Bruno's best album - I think that award clearly goes to Unorthodox Jukebox, which is another pop masterpiece (and one where Bruno gives us more juicy ballads). A lot of my admiration of this album comes from nostalgia: it's one of the first pop albums that I gave a full listen to (after buying it on CD), and it's stayed with me throughout middle school and high school. It's been a metre stick in which I judge other albums against, and very few have met that very high bar. It's an album that I still love introducing people to, even if it has its imperfections.
Listening to Bruno Mars sing on Doo-Wops & Hooligans (or just in general) is just like watching the Olympics - you see the pinnacle of human ability, and Bruno gets the gold. If you enjoy uplifting pop paired with a focus on vocals à la Elton John, Elvis Presley, Shawn Mendes, Ariana Grande or Michael Jackson, you're bound to love Bruno's energy and flair on Doo-Wops & Hooligans. I'm not right on many things, but on loving his album, you can Count On Me.
Faves: Grenade, Just The Way You Are, Runaway Baby, The Lazy Song, Marry You, Talking To The Moon, Liquor Store Blues, Count On Me
1. To Pimp A Butterfly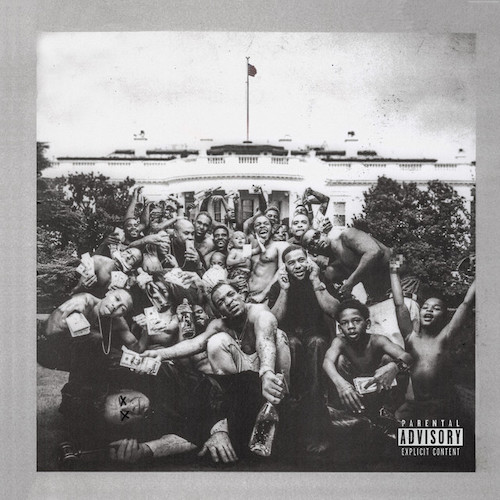 I don't think I can say it better than Kimathi, so here is his review:
[redacted]
Thanks for reading!
Faves: Wesley's Theory, For Free?, King Kunta, Institutionalized, These Walls, u, Alright, For Sale?, Momma, Hood Politics, How Much A Dollar Cost, Complexion, The Blacker The Berry, You Ain't Gotta Lie, i, Mortal Man
Ah, do I actually have to write something? smh.
To Pimp A Butterfly is the best album to come out during my lifetime -I'd even say that it's the best piece of artwork to come out during my lifetime. It is a massively influential work, both as an amazing work of art but also as a in-depth social commentary on the state of blackness in an increasingly polarized America. It is so relevant that critics, the industry, and even academics have praised it as one of the most socially relevant albums to ever exist. It is the epitome of socially conscious rap. It is the perfect rap album.
From a production level, To Pimp A Butterfly is an absolute masterpiece. Kendrick moves away from the West Coast/trap rap sound on GKMC to soulful jazz rap mixed with some funk, improving upon the sound that A Tribe Called Quest brought to the forefront of the rap scene. He creates this sound by collaborating with music legends, bringing in George Clinton, Thundercat, Flying Lotus, Sounwave, Fred Wesley, Pharrel Williams, James Fauntleroy, The Isley Brothers, and many more - drawing on hundreds of years of shared experience to make this album beautiful. And oh, do they deliver. Powerful jazz drums and funky basslines and guitars drive forward songs like "Wesley's Theory", "King Kunta", and "These Walls", giving them infectious energies that make them so danceable. Other tracks like "u", "Alright", and "How Much A Dollar Cost" are heavily imbued in jazz, featuring smooth saxophones and understated pianos that create a timeless jazzy sound. "For Free?" has a very unique sound, with a minimalist jazz piano and heavily syncopated drum beat that gives the track a very unique energy (especially with its subject matter). Some tracks, I'm not even sure how to describe with words: "i" has this energy that just makes me want to dance, and "Hood Politics" and "The Blacker The Berry" are some of the hardest-hitting bangers that I've ever heard, without using 808s or any of the staples of modern trap. Broadly, To Pimp A Butterfly has a timeless sound, one that's rooted in the most elegant forms of music to ever grace this Earth. And I'll tell you, I do like jazz.
Lyrically, To Pimp A Butterfly is an absolute masterpiece. Kendrick improves on his flow from GKMC, his voice sounding more comfortable over jazz pianos and laid-back drums than 808s (and some heartbreaks). Still, Kendrick isn't the most technically skilled rapper, but he doesn't have to be - Kendrick makes up for it and even more with his lyrical content. I love some of his one-liners: "the yam is the power that be", "motherfucker if you did, Killer Mike'd be platinum", and "motherfucker, you can live at the mall" are all iconic to me (and also shows how much Kendrick likes saying "motherfucker"). His clear strength, however, lies in his story-telling. On GKMC, it's what brought him fame and put him into the conversation for GOAT; on TPAB, its what cements him as a legend.
"How Much A Dollar Cost" is my favourite example of this. In it, Kendrick encounters a homeless crack addict in South Africa, and refuses to give him even a dollar, citing his own hard work as the reason that he's so successful. Turns out, the homeless man is an incarnation of God, and Kendrick's greed and selfishness has cost him his spot in heaven. The interactions that they have delve deep into modern society: about why people dislike charity and welfare because it's "handouts to the lazy", about how people look down on the homeless and drug addicts as intrinsically weak people, and about how people almost always act out of self-interest even if they claim that they are moral and religious people. Even my boy Barack Obama loves this song, putting it as his favourite of 2015.
The rest of this album is just that good. "King Kunta" is the best twist on the stereotypical braggadocios banger, with Kendrick analyzing power ("the yams): about how its driven him to be at the top of the rap game and made him a living legend, but also how it destroyed Richard Pryor and Bill Clinton's lives. "Institutionalized" is the following track and the perfect complement to "King Kunta", that even he isn't impervious to the effects of power. When he was poor, he was trapped by the institutions around him - and when he became rich, he traded in those chains for ones made of greenbacks and rolexes, now addicted to money, power, and fame. I also love the duality between "i" and "The Blacker The Berry". "i" is a celebration of loving himself, about loving being black, in an environment where neither is supported. To contrast, "The Blacker The Berry" is the exact opposite: about hating being black, about craving the privileges of being white, about a hatred of a system that punishes those for the colour of their skin and about a society that is complicit in letting it happen. "u" also shares a duality with "i", a song about self-hatred and failure, one where Kendrick combats his inner demons - and loses.
More broadly, all of these songs tie up into an overarching theme: a reflection on the life of Kendrick Lamar, about the luck he's had in beating the system and about a system that still oppresses millions of African Americans. However, this is more than just a concept album linked together by ideas: it is literally linked by a poem, one that he "reads" to Tupac at the end of "Mortal Man". Kendrick was originally a caterpillar: a poor black man living in Compton, doomed to die never realizing his full potential. When he discovers his talents as a musician and becomes rich, he begins his metamorphosis, turning into a beautiful butterfly, able to fly away from the institutional traps that would have chained him to poverty. Now that he's rich and famous, everybody wants to pimp him (i.e. ride off of his success, use his money) - hoodrats who want him to pay their bills, an industry who wants to leech his talent to make themselves more money, a society that wants to use him as an example to say that they are good people and that the world is "post-racism". In some ways, Kendrick is a pimp too - he's left his hometown, left his friends, and ruined his own mental health to become this rich and famous butterfly - and he's unsure if that deal was worth it. He realizes (with Tupac's help) that the only way that other caterpillars can break out of their cocoons (complicated, I know) is for them to change the institution that surrounds them from the ground up - to fight for equality on the ballot box, at the town halls, at the dinner table. Beautiful.
If that was Kendrick's goal, he very well did succeed. Its chart-topping and critical success (11 Grammy nominations!) put his ideas at the forefront of pop culture. His music videos and performances sent Fox News into a craze, but more importantly sparked a debate in public discourse about the state of being black in America. Kendrick reached his caterpillars, with "Alright" becoming a rallying cry for Black Lives Matter. Academics wrote lengthy papers on its impacts on theology, psychology, history, psychiatry, and of course, music.
The more I write, the more that I stop you from listening to this album, so I'll end it here. I have no doubt that To Pimp A Butterfly will go down as a classic - it already is one. It is the epitome of modern rap, the epitome of modern music - a concept album that executes perfectly on its sound and ideas. It is the album that we need right now, in a political atmosphere that is polarized on race and a society with institutions that still shackle down millions of Americans (and billions of people around the world). If you like art, I guarantee you that you will find something beautiful about this masterpiece.
Obama say "What it do?"
Faves: just listen to the damn album
—
This was a very exciting personal endeavour for me - I always enjoy practicing my writing, and I spent a lot of time reflecting on myself and why I liked all of these albums that I've posted. I also want to thank any of you who've made it this far in the review - not only for having to trudge through all of my terrible writing, but also for smashing that love react and not bullying me. Finally, I'll nominate Campbell MacKinnon to continue the trend: I'm sure he has some cool Death Grips albums to show you.
---
Thank you for reading
Top Ten Albums (repost)
. It was written on Jul 15, 2018 by slightly more burnt out matt wang. It was 13418 words long, and should be a ~ 74 minute read. It was categorized under
entertainment
.