Looking Back at 15at15: 15at17 Part 2
Dec 24, 2017 • Matt • ~ 14 minute read • 1693 words
---
We're back at it again! In my last post I talked about how I want to look back on my 15at15 series, which detailed my top 15 albums when I was 15. Now, I disagree heavily with some of my picks, so this post is a sort of cathartic release (and me defending my music tastes to all the haters).
The List
Again, here's a summarised version of the list (I apologize for the weird formatting):
#15 Sound & Color
#14 B.o.B Presents: The Adventures of Bobby Ray
#13 Paramore
#12 Coloring Book
#11 Death Of A Bachelor
#10 Recovery
#9 1989
#8 Acid Rap
#7 Oracular Spectacular
#6 Doo-Wops and Hooligans
#5 The Black Parade
#4 Graduation
#3 To Pimp A Butterfly
#2: Too Weird To Live, To Rare To Die
#1: Under Pressure
If you'd like, you can find my initial thoughts on those albums here.
Last time, I replaced Sound & Color, B.o.B Presents: The Adventures of Bobby Ray, Coloring Book, and Death Of A Bachelor with SATURATION I, Pure Heroine, Future Friends, and The College Dropout. This time, I'm going to talk about three big changes I wanted to make to the top 10 - reflecting a change in my music tastes over the past two years.
no longer a stan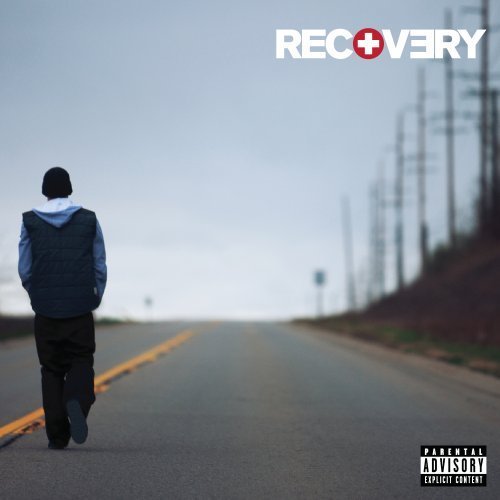 I put Eminem's Recovery on the number 10 spot when I did this list. At the time, I attributed it to a "legacy effect" - while I wasn't a huge Eminem fan, I had to credit him with introducing me to the rap world. Plus, at the time, I still enjoyed his music, even if it wasn't a fandom.
I now can confirm - I do not like the vast majority of Eminem's music. No ill-will to the guy, but I feel like I've grown out of his music: songs like Fack, My Name Is, or Without Me just aren't that funny anymore. For most of Eminem's early career, he has a very vulgar, juvenile sense of humour - something that I don't appreciate as much anymore. I previously alluded to his homophobia as a "huge turnoff" for me, and that's still true as well - listening to more of his discography is rather disappointing.
I don't think that Eminem is a bad rapper, however. His ability to "think in rhymes" is mind-blowing, and I have to credit him there. However, I think Eminem's content is lacking, and Recovery is almost an epitome of his lack of content - it's filled with pop ballads about shallow subjects and corny lines that make me look like Aziz Ansari.
As a tangent, I think that Revival is more of the same problem. I thought it was a terrible album, because it amplified all the problems that albums like Recovery and MMLP2 had - pop ballads and quirky flows with no substance.
fully saturated
I want to replace Recovery with SATURATION II, the second installment in boyband BROCKHAMPTON's SATURATION trilogy. To me, SATURATION II is BROCKHAMPTON's masterpiece. I mentioned SATURATION in my 11-15, but I think SATURATION II is the one that has shaped me the most.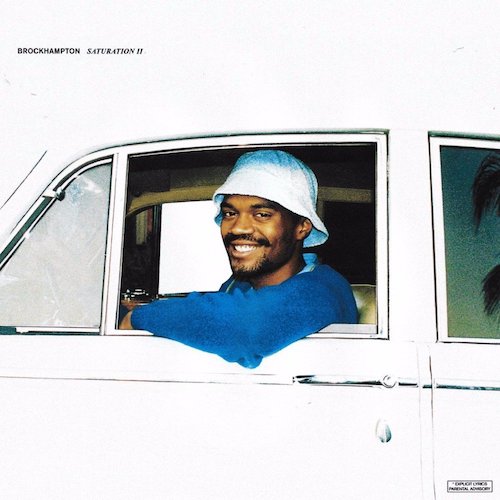 From a purely musical standpoint, I think BROCKHAMPTON has perfected their style and flow on SATURATION II. They exemplify their strong points off of SATURATION, telling more personal stories and emphasizing a non-meta, non-standard set of beats. Each individual member plays to their strengths: Kevin sings beautiful hooks and gives deeper verses on the trials and tribulations he's undergone, Matt Champion his silky smooth and charming flow, Ameer perfects the "BROCKHAMPTON" flow, Dom cements himself as an insane lyricist, Merlyn smashes the audience with his personality, and JOBA plays to his niche of off-brand vocalizing and emotional storytelling. Rob and keep making wacky beats that just perfectly fit the group and their style.
SWEET is my favourite song off the album, and from the group as a whole; it drives home my point on BROCKHAMPTON playing to their strengths. Matt opens with a charismatic, smooth, sexy verse, Kevin makes the word "licorice" a banger, and Dom and Ameer continue to amaze me with their technical skills, and JOBA + Merlyn lead with their personalities to create engaging stories.
BROCKHAMPTON is also amazing outside of the art that they create. They're just a bunch of guys doing their thing, making music, and having fun. They're hilarious (but still articulate) in interviews, and their VICELAND documentary is really insightful into them as individuals doing their thing in a group - each member has their own personal life, their own feelings, their own ambitions. In particular, Kevin Abstract's life is super interesting: growing up feeling isolated as a gay black kid in Corpus Christi, Texas, the story he has to tell both inside and outside of BROCKHAMPTON is intriguing and amazing.
I also love talking about BROCKHAMPTON - they're a group of people that's awesome to talk about. I've had lively discussions, heated arguments, even podcast episodes about the group, and they've been great discussions.
I'm so happy that I discovered BROCKHAMPTON this year, and I'm excited to see what the group does next. The end of the SATURATION era is lukewarm for me - while I loved these three albums, I know the group already has something coming up next and it's going to be awesome.
no longer spectacular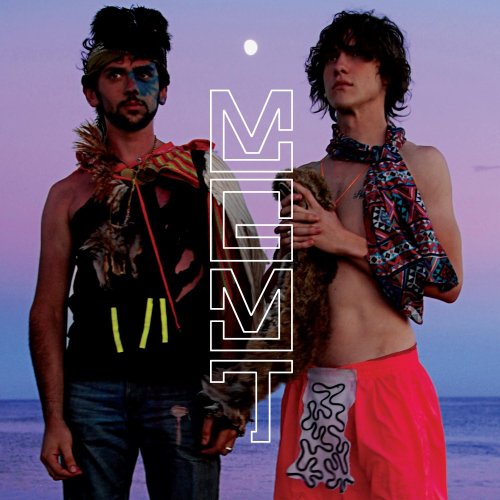 I also had Oracular Spectacular at number 7 - while I had some trouble articulating why, I thought their music just … sounded good. Looking back, I think the reason I liked MGMT's music so much is because they did a great job of blending pop, alt rock, and electronic music - they were forerunners to modern acts like the Chainsmokers or Passion Pit. Here's the thing though - I don't really like these acts now, and I don't like some of the cuts off of Oracular Spectacular either. While Kids, Electric Feel, and Time to Pretend will always be classics, it's not the full album that I enjoy - and as such, it doesn't make sense for it to be on this list.
fully emotional
For many of my friends, this is no surprise - one of my favourite albums of all time is Carly Rae Jepsen's E•MO•TION. I think it's the perfect bubblegum pop album - the aesthetic, the production, the lyrics, it's all there.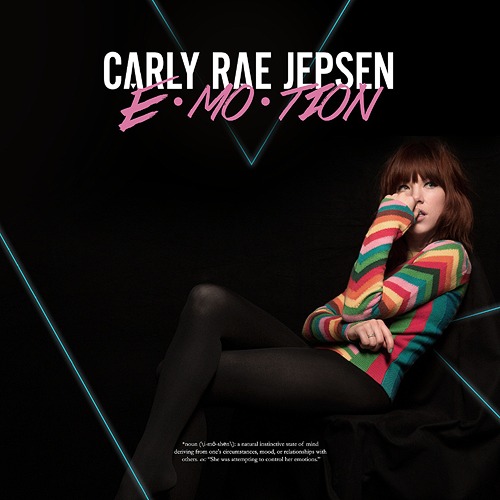 I actually spoke about CRJ's EMOTION earlier as one of my honourable mentions, and I still agree with that I said. Every single song on the album (and the b-sides) is a BOP - it really does display EMOTION, and I really do feel like I'm in CRJ's shoes. Carly has an amazing voice, and she tells really emotional songs about entering and exiting relationships (which has a very interesting fan theory behind it).
I still love this album - the bop-ness of CRJ is not lost with me over the years, and I've recommended this album to everyone I know. It's clean too, which means I can play it at Debate Camp, school assemblies, basically anywhere I want. Songs like Boy Problems, LA Hallucinations, and Store are still in my banger rotation. If I hear EMOTION, you're going to see me doing some EMOTION-al stuff!!!!!!!
Again - if you want to read more check out my thing in the honourable mentions.
last but not least
There's one more change I want to make, though it's a shifting of standings rather than subbing in/out a new album. I want to move Kanye West's Graduation all the way to the top, at #1.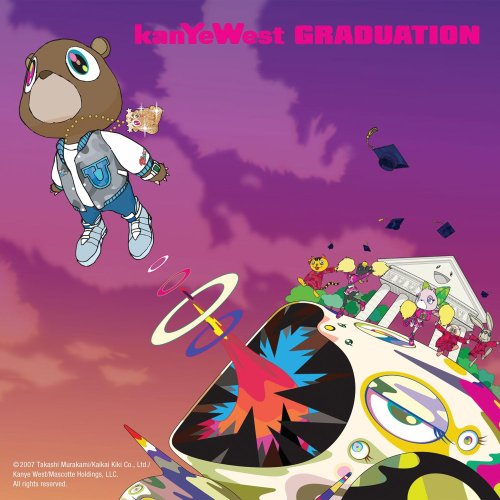 Previously, I put Logic's Under Pressure at #1, citing personal reasons and the relatability of Logic's music. That still stands - Logic is the rapper that's probably the closest to me in real life, compared to other big names like Kendrick, Kanye, or Dr. Lil Pump.
However, I've realised more and more how much influence Graduation actually has on the kind of music I listen to. There were three albums that got me into listening to rap: Recovery, The Adventures of Bobby Ray, and Graduation. Out of those three, Graduation is the only album that's still in my rotation. My other all-time favourite rap albums, like Chance's Acid Rap or Logic's Under Pressure, attribute a lot of their creative inspiration to what I think is Kanye's best album.
I want to quickly expand on a point I made in the original review: Graduation was the start of a new era. Along with Eminem, Kanye pushed rap into the main-mainstream, topping the charts with Homecoming, Stronger, Flashing Lights, and Champion. Millions of people (including me) were introduced to a new genre of music, and we saw it grow from then, as rap continued to cross over into other genres. Most modern rap acts now owe some of their success to Graduation - without it, rap would never have the mainstream influence it has today. Kanye's use of synths and electronic music sparked thousands of other rappers to do the same, a motif he further pushed in 808's; Kanye's introspective, soft, soulful content inspired a new wave of artists (think Drake/The Weeknd/J. Cole); Kanye's perfect album created history.
la fin, until next time
The thing I learned the most from reading the previous 15at15 posts is that I'm a terrible writer. Seriously, I can't handle reading some of these reviews. As a new year begins, it adds another goal to my super, super long list of New Year's resolutions - improve my writing. I think this blog has done wonders already: being forced to write thousands upon thousands of words has to make me a less shitty writer.
There's still a lot of room to improve; I'm reading this post as I edit it, and it's still pretty bad. But, like my music taste, it develops over time - and that's what matters. Eventually, it'll get there. It'll Graduate.
---