Top 15 Albums at 15 | #9 1989
Sep 17, 2016 • Matt • ~ 2 minute read • 335 words
---
If you know me well, this next album comes with no surprises. Let's talk about…
Album #9: 1989 by Taylor Swift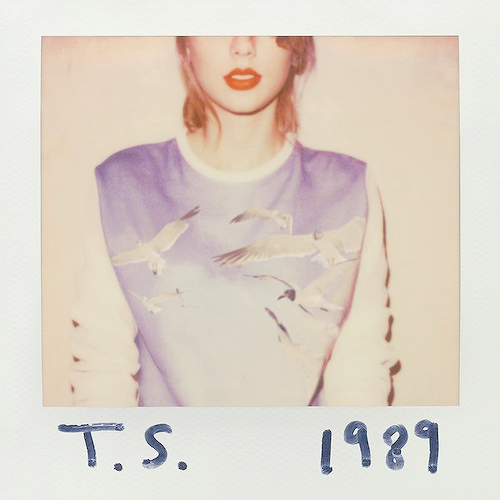 I'm a HUGE tswizzle fan. It's the Beyoncé-esque mix of soft, loving, beautiful songs and badass, fuck everybody songs. I love songs like If I Was A Boy or You Belong With Me, and I also loved 7/11 and Shake it Off. Naturally, that'd mean that I'd love 1989. And I loved the hell out of that album.
This specific album "review" is going to be sweet and short. Unlike the other albums, there isn't that much deep meaning: no long story to tell, or anything particularly memorable. It's just a nice album. I don't necessarily identify with most of the songs (with no boyfriends or girlfriends), but I appreciate the self-empowerment messages of Shake It Off. I don't have someone to not go out of style with, but Style is just catchy.
The one somewhat important statement I want to make is that I know a lot of different people who like Taylor Swift. I know math geeks, hardcore basketball wielding rap fans, country fanatics, and even people who only listen to EDM and Death Grips: they all have a little space in their heart for their inner swiftie. I think that's nice: an artist, intentionally or not, is able to unite people across multiple different musical personalities. It's the ultimate pop artist's dream.
Yeah, that's kinda just it. It's a nice album, I like the sound. I don't think I'll remember this album in 10 or 20 years, but whatever. I won't remember much of 1989 either.
Favourite Songs: Welcome to New York, Blank Space, Style, Shake It Off, Bad Blood, Wildest Dreams, How You Get The Girl, I Know Places
Thanks for reading this super super short "review" of sorts. Next I'll be talking about an album that I'm unable to connect with physically, but nevertheless creates an awesome, emotional atomosphere.
Until next time!
---