Top 15 Albums at 15 | #10 Recovery
Sep 12, 2016 • Matt • ~ 7 minute read • 897 words
---
I'm a bit late on this post since I've been super inundated with work (on the first two days of school, oh joy). But have no fear! I'm ready to pour out my heart and soul to the 0 people reading this right now. And, for that next part, here's…
Album #10: Recovery by Eminem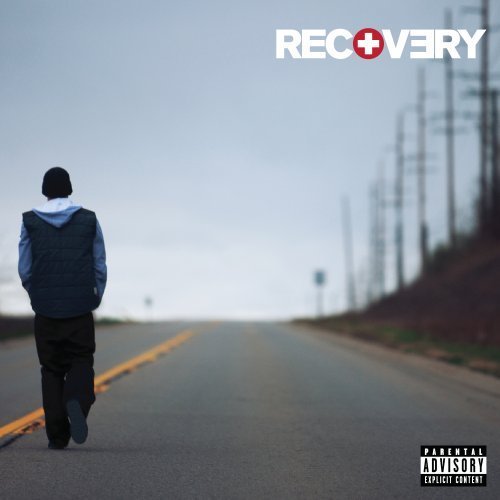 This one's going to be very interesting, since I don't actually like this album. Yep. I don't think that Recovery is a good Eminem album, or even a good album in general. So why am I putting it at #10? Well, for that we're going to have to take a trip back to Grade 4.
the (second) cringiest me that ever was
If you've noticed by now, the earliest moment that I really talk about my music taste is Grade 4. Grade 4 was a very, uh, interesting time for me. I switched schools to Berczy, was a bit cocky from being told that I was gifted (absolute BS by the way but that's for another time), and met a bunch of people. Some of those people were pretty cool, and I looked at them and said, "I want to be like that". I'd play Yu-gi-Oh because they did (actually I'm pretty good at it not gonna lie), I'd play Smash because they did, and I'd listen to whatever music they did. I'm not ungrateful for this: I enjoyed playing card games, I enjoyed playing Smash, and I enjoyed some of the music they liked.
Sometime during Grade 4, Eminem dropped Recovery. All the cool kids were listening to this album: it had swear words (that was cool), it talked about hating on gay people (unfortunately, that was cool), it sounded really aggressive and had that angsty teenager vibe to it. And I gobbled all of it up. I swore with my friends, dropping fucks and bitches like they were EQAO vocab words; I, very regrettably, made a few gay jokes, ones that I'll regret for a pretty long time; and I listened to the album 24/7. I had this MP3 player from my uncle that I got (it was from Sony), and I hit up the library to pick up the Recovery CD and loaded it straight on. I loved it.
I liked the album so much that I looked into Eminem, both as an artist and a person. I bought a physical copy of Curtain Call, listened to a shitty library copy of The Marshal Mathers LP, and watched 8 Mile. I read through his Wikipedia page hundreds of times, I watched the music videos for Love the Way you Lie and Not Afraid, I watched YouTube interviews. For a lot of people, this seems like relatively normal music behaviour (and alas, I do this more now than I did in Grade 4). But for me this was one of my very first ventures into this kind of music world, actually learning about artist backstories rather than just catchy beats (different from my view on B.o.B, as an example).
Recovery wasn't necessarily a peak performance for Eminem, but it was a return to form. Love The Way You Lie specifically was probably one of the best songs of the year, critically appraised and hit #1 on the Billboard 100. It was a deep, provocative look into the idea of a relationship and the human condition. Plus mah gurl RiRi was in there, so that's always nice. Eminem reclaimed a lot of his fall from popularity in his hiatus between Encore and Relapse, but also had a slightly more mature outlook on the world compared to Relapse (songs like Space Bound and 25 To Life come to mind). Overall, it's a musically good album, and I appreciate that. It also did well commercially: it was the best selling album of 2010, won Best Rap Album at the Grammys, and went Triple Platinum (but he had features).
I also have a small theory that part of the reason I liked Eminem so much was because I was (and still kinda am) super pissed at my dad, and well, with Eminem's very anti-dad lyrics that kinda makes sense. Can't confirm it though, especially since a lot of rap has that as a central or side theme.
Now, I'm not a huge Eminem fan: his extremely, extremely, extremely homophobic lyrics are a huge turnoff (though I did love his Interview bit). But, regardless of how much I don't really like his much now, I do have respect for him as an artist. I used to love him, and for good reason. He was the first mainstream white rapper, he revolutionized the rap game all without using the n-word, and he's an extremely technical rapper (Infinite anybody?). He brought up 50 Cent, he made a hella good movie, and I still bump Till I Collapse every now and then. Just for old time's sake.
Definitely no rose-coloured glasses, but it was a nice part of my music listening career. And hey, who didn't like Love the Way You Lie. I did.
Favourite Songs: Won't Back Down, Not Afraid, No Love, Space Bound, 25 To Life, So Bad, Almost Famous, Love The Way You Lie
Thanks for reading! The next album is going to be another kind of trip to the past, but only spiritually.
Until next time!
---