Top 15 Albums at 15 | #13 Paramore
Aug 19, 2016 • Matt • ~ 5 minute read • 718 words
---
Our next album is a very interesting, but also amazing release. Plus, it both brings back nostalgia to the early 2000's and 2010's, and also is a look into modern music. Let's get a drumroll…
Album #13: Paramore, by Paramore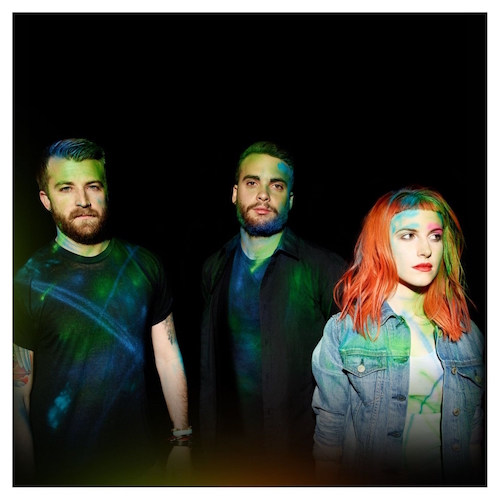 Most Artists have a distinct style: you hear a song, and you can say, "yeah, that was a [insert band name here]" song. Most bands and solo artists have a distinct sound: the Beatles have a generally airy, uplifting mesh of pop and rock; Beyoncé has a very flagrant, "look at me" style of music; Kendrick Lamar has a very grimy duo of front-facing lyrics and deep meaning. But all of these artists show evolution: the Beatles experimented through all boundaries of Rock; Beyoncé has made songs like If I Was A Boy, contrary to her normally swaggy style; Kendrick has rapped in straight bangers like Vice City. All of it matters in context. So let's get some
In the early to mid 2000's, Emo-pop music had a huge swell in mainstream popularity. Teenagers in high schools all around the world were listening to My Chemical Romance, Jimmy Eat World, and Dashboard Confessional. Among those bands was also Paramore, a young band signed by Fueled by Ramen, a then-small emo record label.
Then, abruptly, emo just stopped being cool (like Myspace), just around 2010. Some bands like Dashboard just ended up flopping; others, like Panic! At the Disco, Fall Out Boy, and Paramore adapted and changed their sound: all three of those bands are still pretty damn popular today. Interestingly, they're all also signed to Fueled by Ramen: as a record label, Fueled by Ramen handled the transition very well, and are one of the most influential small labels in the game today (other famous names include 3OH!3, Gym Class Heroes, and Twenty One Pilots).
To be more specific, Paramore transitioned from a emo-rock centered style to a more mainstream, pop-rock styling sprinkled with a bit of their emo roots. And goddamn, is that music good. Ain't It Fun and Still Into You both hit double-platinum, and Ain't It Fun won Best Rock Song for the 2015 Grammy's.
The reason that I liked this album seems a bit irrational: their music is just goddamn good. It sounds good. And it's not like all the songs are the same style: Paramore gives you fun, uplifting, punchy tracks like Anklebiters; slow, introspective, romantic songs like Hate To See Your Heart Break, and pop anthems like Ain't It Fun. It is fun. It's great to listen to, whether I'm on a roadtrip, jogging, or just about to fall asleep. It's one of those albums that I've listened to countless times over the years. It's, if you will, one of my all-time faves.
I "discovered" Paramore from a recommendation from a friend: one who has helped me find a metric crapton of great music. I listened to the album, gave myself a few minutes of "holy shit", and then looked through their discography. It's interesting to see how their sound has change: All We Know Is Falling sounds absolutely nothing like Paramore, and I'm fine with that. I was surprised to find out that the same band that performed crushcrushcrush also did The Only Exception (which I also absolutely adored, but didn't know it was from Paramore). This in itself sparked me to look into the evolution of other artists: Panic!, Eminem, and Kanye, to name a few.
This combination of goddamn good music (I've said this a lot, haven't I) and a delve into the evolution of a music group's sound cements Paramore as an amazing album, especially to me. They're certainly an Exception compared to the style of music I usually listen to. But, even though some of us have to grow up sometimes, I'm not going to leave them behind.
Favourite Songs: Fast In My Car, Now, Grow Up, Daydreaming, Ain't It Fun, Part II, Still Into You, Anklebiters, Hate To See Your Heart Break, Be Alone
Thanks for reading! Next, we'll be exploring an artist that was unexpectedly featured on President Obama's Summer Playlist.
P.S. From now on, I'm going to do one album a week. That leaves enough for content just until my birthday, coinciding with the age theme.
---